Personalized omnichannel customer engagement is not just a collection of buzzwords, it's table stakes for brand marketers who are tasked with driving growth and revenue — 54% of marketers worldwide who implemented more personalization saw increased engagement with their brand, while 48% saw increased conversions. Clearly, today's customers have acquired a taste for tailored, relevant experiences, and they expect your brand to deliver them.
Leading marketers understand this expectation. In fact, 85% of retail marketers say personalization is important to driving both increased revenue and better customer experiences. So, to satisfy their customers and grow their business, they seek out martech solutions that will help them build, deliver, and scale the 1:1 omnichannel experiences customers demand.
However, because omnichannel customer engagement is sophisticated, some marketers assume it requires an elaborate and complex tech stack. That's why they don't question when the marketing cloud they've partnered with tells them that, to reach their customer engagement goals, they'll need to purchase multiple SKUs and deal with multiple systems. 
As a result, those marketers end up saddled with numerous platforms and systems — all of which take time, energy, and perhaps some kind of IT degree to master. The marketing team gets stressed, marketing performance becomes inconsistent or too disjointed to accurately track, and the C-suite is left wondering why so much of the marketing budget is being spent on technology.
Sound familiar? If so, you're looking at a classic case of platform overload.
In this post we'll dive deep into the all-too-common marketing ailment of platform overload, including why it's so harmful, the warning signs and symptoms, and how to break free from it.
The Problem with Multiple Platforms
We live in exciting times. Technology emerges and advances at an exponential rate. Ostensibly, new tech is supposed to make our lives easier, more streamlined, and simpler. Yet, in modern society — and in the digital marketing space in particular — there is a prevailing assumption about technology: more is better.
The problem is, when you're a marketer who is already dealing with shrinking budgets, reduced staff, and greater pressure to deliver customer growth and revenue quickly, more technology is not better. In fact, more technology will only hinder you in reaching your marketing goals.
Let's look at why multiple platforms hurt your marketing team and block you from achieving your objectives.
Multiple Platforms Are Expensive
Although marketing continues to be more and more integral to the success of a business, marketing budgets (ironically) continue to shrink.
According to Gartner, marketing budgets have decreased from 11% of company revenue to only 6.4% in just over a year. This means the small slice of budget that marketers were getting before has become even smaller.
Knowing that, imagine the look on your CMO's face when you tell her: "Hey, remember that marketing cloud we recently paid a lot of money to use? Now they want us to spend even more money to get the most out of the tool and buy even more platforms." Most likely, neither of you will end up leaving that conversation with a warm and fuzzy feeling.
The more platforms you have to contend with, the more money you'll have to spend. If you're working with an already tight budget, you'll need to avoid the cost of multiple platforms and focus on quick campaigns that make the most impact. Instead, look for a customer engagement solution that allows you to do everything you need to do from one single unified platform.
Multiple Platforms Will Overwhelm Your Team
Marketing budgets are smaller, and thus, the head count permitted for marketing teams is smaller.
This means, today's marketing teams have to do more with less. Individual marketers are bestowed more responsibilities and asked to wear more hats. While this "do more with less" ethos sounds efficient, the truth is, marketers don't really have a choice in the matter.
Emarsys conducted its own research on marketing teams and found that at least 29% of retail marketers are tasked with the responsibility of customer experience, brand, digital marketing, CRM, customer retention, and more — all within their single role. Of course, this breadth of responsibility reduces individual bandwidth, which is why 57% of marketers "wish they had more time in the day."
So if your marketing cloud is requiring you to onboard more pieces of technology, ask yourself "Who on the marketing team will be responsible for learning, navigating, and managing these new systems? Will you realistically adopt all the bells and whistles? And more importantly, who has the time?" Adding more tech to your marketing mix will inevitably eat up the bandwidth of your already stressed marketing team.
Multiple Platforms Introduce Complexity
Facing a new marketing challenge? There's a platform for that. Just install a new piece of tech and voila! You've solved the problem…
…until the next challenge comes along.
Adding more and more tech to your tech stack is a race to the bottom. Eventually you'll run out of resources, bandwidth, or patience.
This philosophy of specific tech for specific problems — single point solutions — is not sustainable for today's already lean marketing teams. According to Emarsys research, 41% of in-house marketers at retail brands lose time moving between different technologies, while 28% say they have "too many tools in their marketing stacks." Even more time is then being lost managing these tools, with 35% saying they "waste time on technical and IT tasks."
What's more, this extra complexity interferes with business results. Multiple platforms don't always play together nicely, meaning integration can be a problem. The same Emarsys research reveals that 29% of marketers believe their inability to integrate multiple technologies is a key barrier to personalization, while 20% say their martech stack simply isn't fit for purpose.
What you gain in adding a point solution you lose in simplicity and efficacy. Instead, the goal should be to find a customer engagement solution where marketers can do everything from one single platform.
---
Discover how Emarsys helps brands scale 1:1 omnichannel personalization and optimize business results with one single fully unified platform
---
Signs You're Suffering from Platform Overload
If you've been partnered with a marketing cloud and find yourself working with and paying for more technology than you can handle, you might be suffering from platform overload. But how can you tell?
Warning Signs
If you're wondering if the threat of platform overload is legitimate or just in your head, here are some warning signs to look out for:
Your marketing cloud makes you purchase multiple SKUs and/or work in multiple systems to achieve your customer engagement goals 🚩
Your team is wasting time and energy moving between platforms 🚩
Your marketing cloud doesn't allow you to unify all your data into a single platform and/or lacks a marketer-friendly UI 🚩
Your team can't be fast and agile because they're overwhelmed with excessive features, functionality, and platforms 🚩
Your team can't (or won't) adopt all the features you were promised because the learning curve is too steep 🚩
If any of these red flags sound like your day-to-day reality with your current marketing cloud, it's time to move on. Find a partner who can provide you with a single fully unified customer engagement solution, who won't make you purchase more and more SKUs to achieve the goals they'd already agreed to help you reach, and who can set you free you from platform overload.
Living That Unified, Single Platform Life
Perhaps while you were living under the unbearable weight of platform overload, you fantasized about what life would be like with just ONE platform — a single marketer-friendly solution for all your omnichannel customer engagement needs.
Then you thought, "Nah, that sounds too good to be true. To do all the sophisticated personalization my marketing requires, and to be able to do it at scale, I'm going to need lots and lots of technology."
I'm here to tell you — it's not too good to be true. You CAN deliver the 1:1 personalization your business demands, at any scale, with one single customer engagement platform. But don't take my word for it.
Here's what our clients said about partnering with Emarsys:
"With Emarsys, we've been able to unify our data sources to get a complete view of our customers, get valuable insights, and market through multiple channels."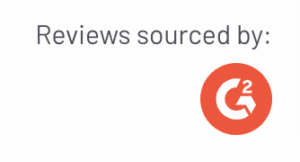 — Emarsys Customer (Read the full review at G2.com)
"We are solving retention and lifecycle strategies within the platform. We have seen great engagement metrics, and our email infrastructure has never been healthier."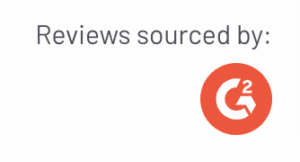 — Emarsys Customer (Read the full review at G2.com)
"My advice would be to keep in mind that this is a COMPLETE solution that helps you across all marketing channels. You have a lot of ways to get insights into your customer's journey, aggregate this data and have API access to it."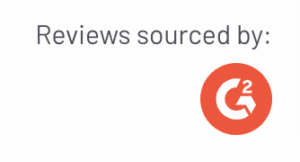 — Emarsys Customer (Read the full review at G2.com)
"It is straightforward to use and integrates seamlessly with SAP Ecommerce platform. The reporting and out-of-the-box attribution models are first rate. The preconfigured campaigns save time. The ongoing support is amazing."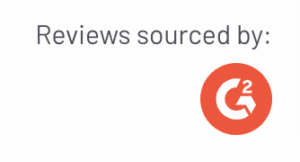 — Emarsys Customer (Read the full review at G2.com)
"It's super easy to use and you don't need to know how to code. The help guides, the service center, and the CSM's are super helpful. I've used a few ESPs and the support you get with Emarsys far outweighs some of the bigger names out there."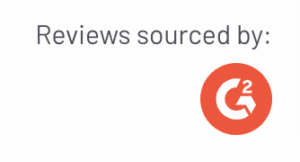 — Emarsys Customer (Read the full review at G2.com)
How Emarsys Helps You Break Free from Platform Overload
When you work with a partner like Emarsys, you can skip the struggle and hassle that you find dealing with other cloud solutions. Our omnichannel customer engagement platform is purpose-built to empower marketers to quickly and easily build, launch, and scale personalized cross-channel campaigns that drive business outcomes. Here's how:
Achieve omnichannel marketing, faster
Omnichannel marketing is tough, especially if your current platform doesn't set you up for success. At Emarsys, we know that the key to providing customers true omnichannel marketing experiences lies in having a powerful personalization engine that drives connected cross-channel campaigns in record time (it's no coincidence that we have an office located five miles from the Indianapolis Motor Speedway).
How is the Emarsys Omnichannel Customer Engagement Platform different?
We get you up and running quickly with proven omnichannel strategies that can be set up without heavy reliance on IT.
With more than 60+ pre-built tactics to choose from, and the ability to create fully customizable automations from scratch, you'll have the power to create connected, cross-channel campaigns at any scale with ease.
You can meet your customers wherever they are with tailored messages across email, web, SMS, push, in-app, inbox, CRM ads, or direct mail.
Our platform's channel-agnostic service means you'll have omnichannel personalization capabilities available across all your channels so you can deliver a unified user experience.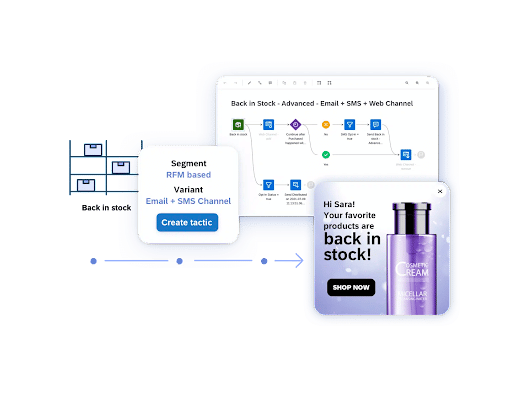 Campaign management made easy
Is campaign management slowing you down? Emarsys can help. Campaign management is our bread and butter. In fact, we've been ranked a Leader in The Forrester Wave™: Cross-Channel Campaign Management, Q2 2021 and a Strong Performer in The Forrester Wave: Email Marketing Service Providers, Q1 2022, where we showcased a more seamless email execution experience compared to marketing cloud providers. In a recent pilot involving 60 of our customers, we found that they saved 443 hours collectively with Emarsys's campaign management, and could update 10 campaigns in just one minute.
How is the Emarsys Omnichannel Customer Engagement Platform different?
Through quick and easy setup, Emarsys integrates with all your existing marketing and commerce channels, giving you the ability to rapidly launch campaigns, and the agility to change your approach when needed so you can continue to optimize performance.
Our customer lifecycle management helps you surface potential revenue opportunities for each stage of the buying cycle (leads, first time buyers, active, defecting, inactive), and then recommendations in the platform show you the most effective tactics to maximize those surfaced opportunities and drive revenue at every point across your customer lifecycle.
Personalization tokens and content blocks help you and your marketing team create, execute, and deliver sophisticated, relevant messages with less effort.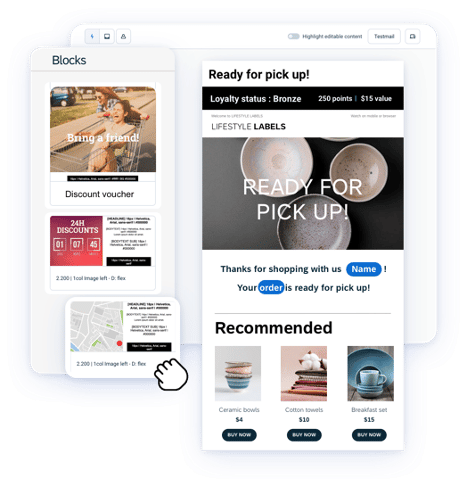 ---
Using Emarsys, Adidas Runtastic saw a +300% increase in campaign creation efficiency
---
Don't compromise when it comes to delivering the omnichannel 1:1 experiences your customers demand. The right partner SHOULD make cross-channel personalization seamless and easy — even for a non-technical marketer. They SHOULD NOT make it difficult, overly expensive, and resource intensive.
Final Thoughts
Technology is good. Without it, you could never achieve the omnichannel customer engagement goals that your customers and your business demand. But as the pressure faced by marketing teams continues to mount, and as time and resources become exceedingly rare and precious, the last thing you want to do is unnecessarily burden your team with extra technology that ultimately makes it more difficult to achieve those goals.
Before you partner up with a giant marketing cloud who can't help you deliver the outcomes you want without buying multiple platforms and adding extra strain to your budget and bandwidth, consider partnering with a fully unified omnichannel customer engagement platform that gives more power to marketers. Or, if you're already with such a marketing cloud, perhaps now is the time to consider a break up.
If you want to see how Emarsys can help you with your 1:1 customer engagement goals, watch this 3-minute demo.
---
Deliver more 1:1 experiences that build customer loyalty, increase lifetime value, and drive growth and revenue using one fully unified platform.
---
Handpicked Related Content: