Retail Roadblocks: The challenges holding retail marketers back in 2021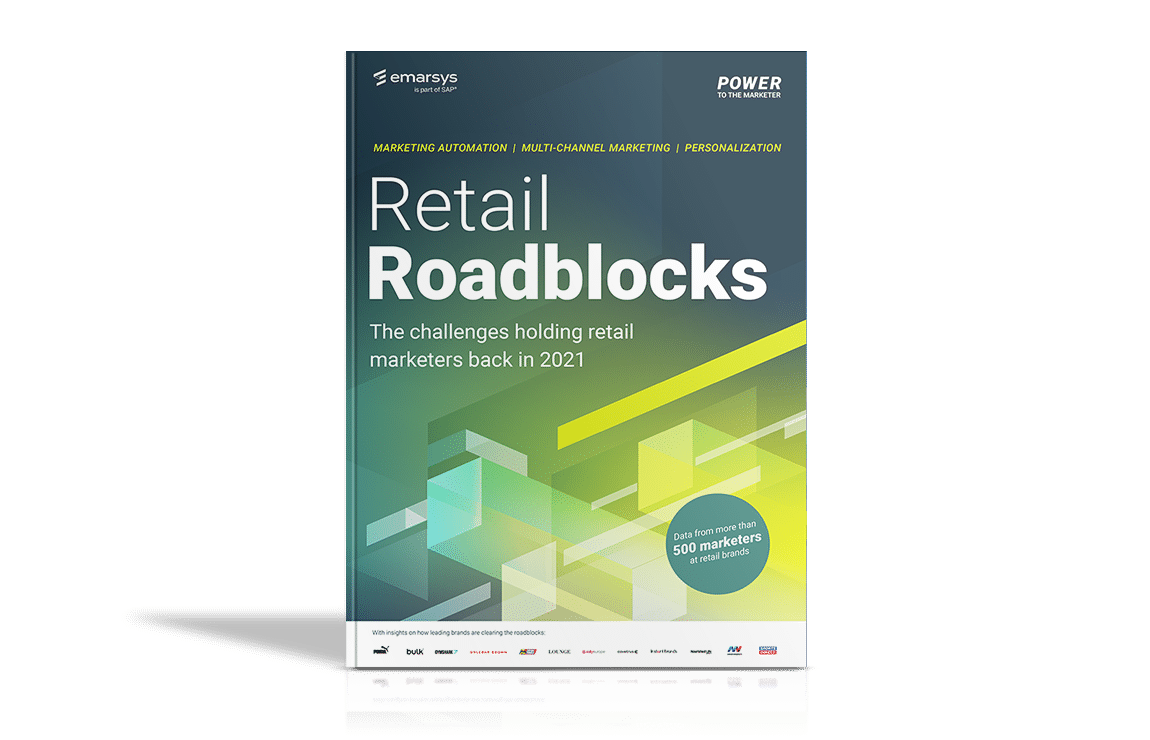 About This Report
This marketing report is a part of an enriching content series all about giving More Power to the Marketer. In this ebook, we've compiled data from more than 500 retail marketers to shed light on the challenges they're facing.

What's Inside
Role Expansion: The role of marketing is exploding. Find out why marketers have more responsibilities than ever.
Tech: Discover how sprawling technology stacks are impacting marketers' workload and find out ways you can increase your efficiency.
Time: See how marketers are actually spending their time… as well as what they wish they could be working on.
Personalization: Find out what's holding marketers back from delivering true 1:1 messages and how to get beyond this roadblock.
Real Examples: Learn from marketers at leading brands about how they've overcome their roadblocks to increase both efficiency and revenue.