SAP Integrations
Explore which SAP solutions connect with the Emarsys platform to create personalized omnichannel experiences that deliver business outcomes.
Connect seamlessly with best-in-class SAP CX Solutions
Emarsys is the omnichannel customer engagement platform for SAP CX, delivering marketing automation, real-time personalization, and campaign orchestration that drives business outcomes.
Emarsys SAP Commerce Cloud
Together, SAP Commerce and Emarsys enable marketers with commerce engagement tactics across channels to convert online and mobile browsers and turn them into repeat customers.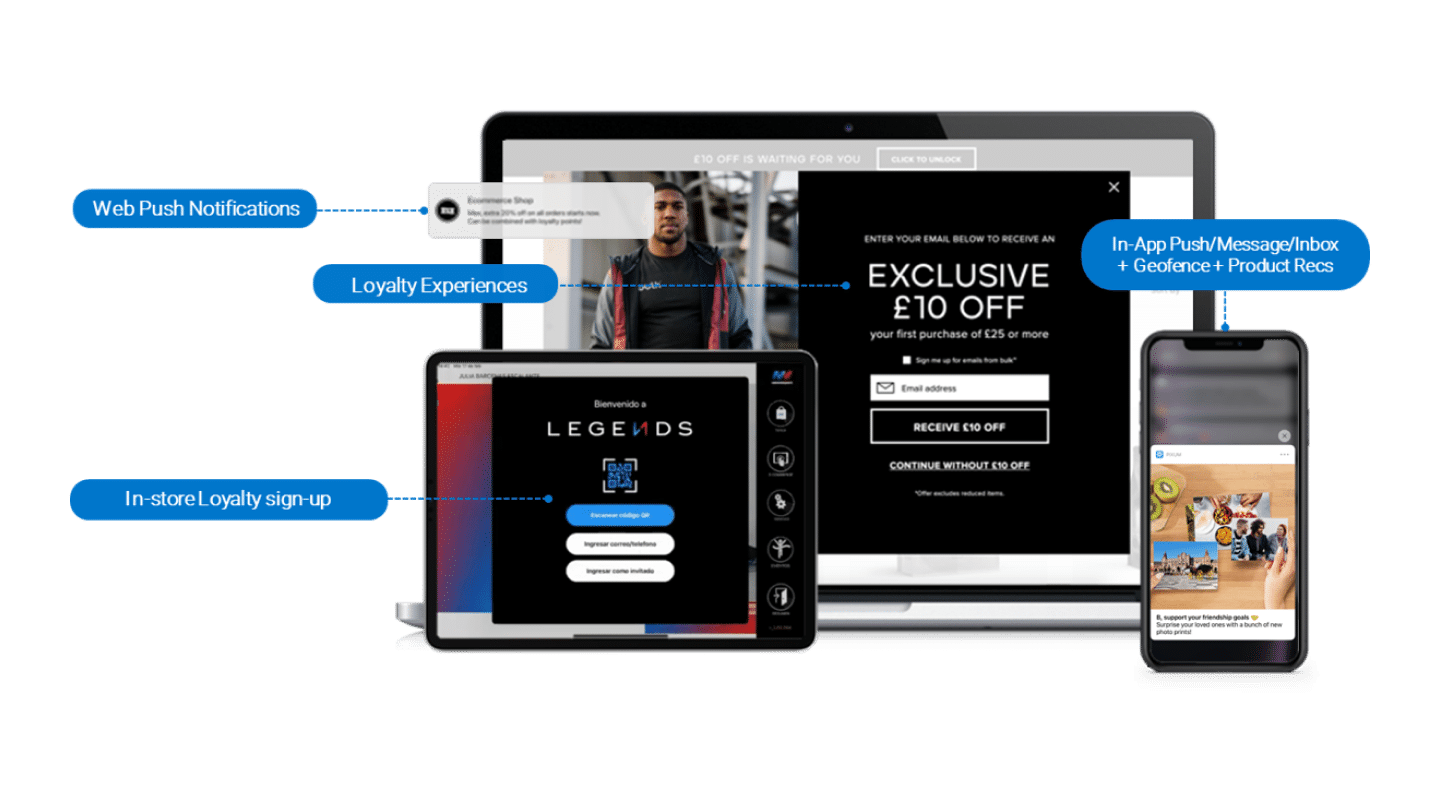 Emarsys SAP Customer Data Platform
Understand customers and access real-time customer insights that enhance audience segmentation, uncover trends, and deliver trusted, personalized engagements at every step of the journey.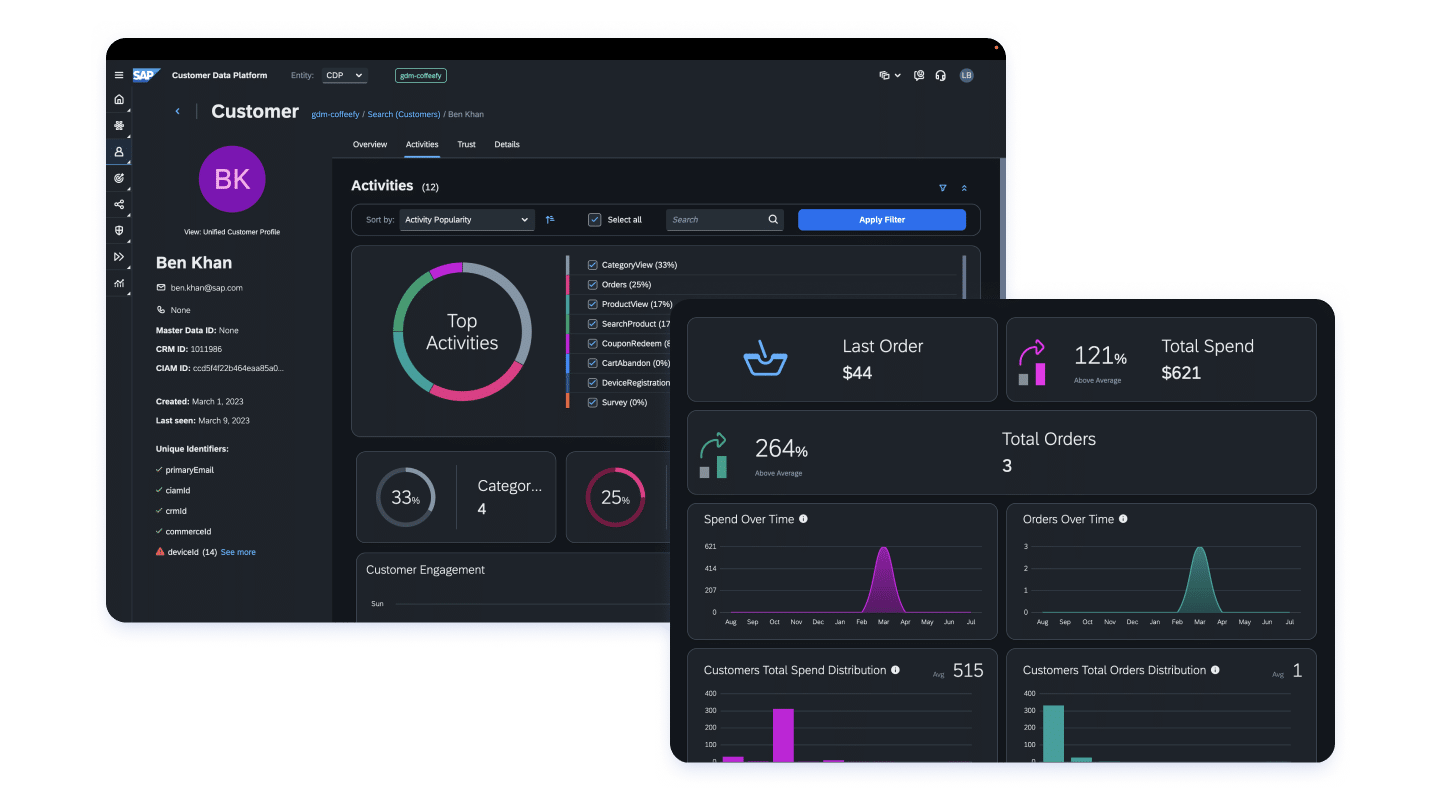 SAP Customer Data Cloud
Deliver seamless customer engagement while respecting data privacy by acquiring and orchestrating personal data more ethically, respectfully, and consistently.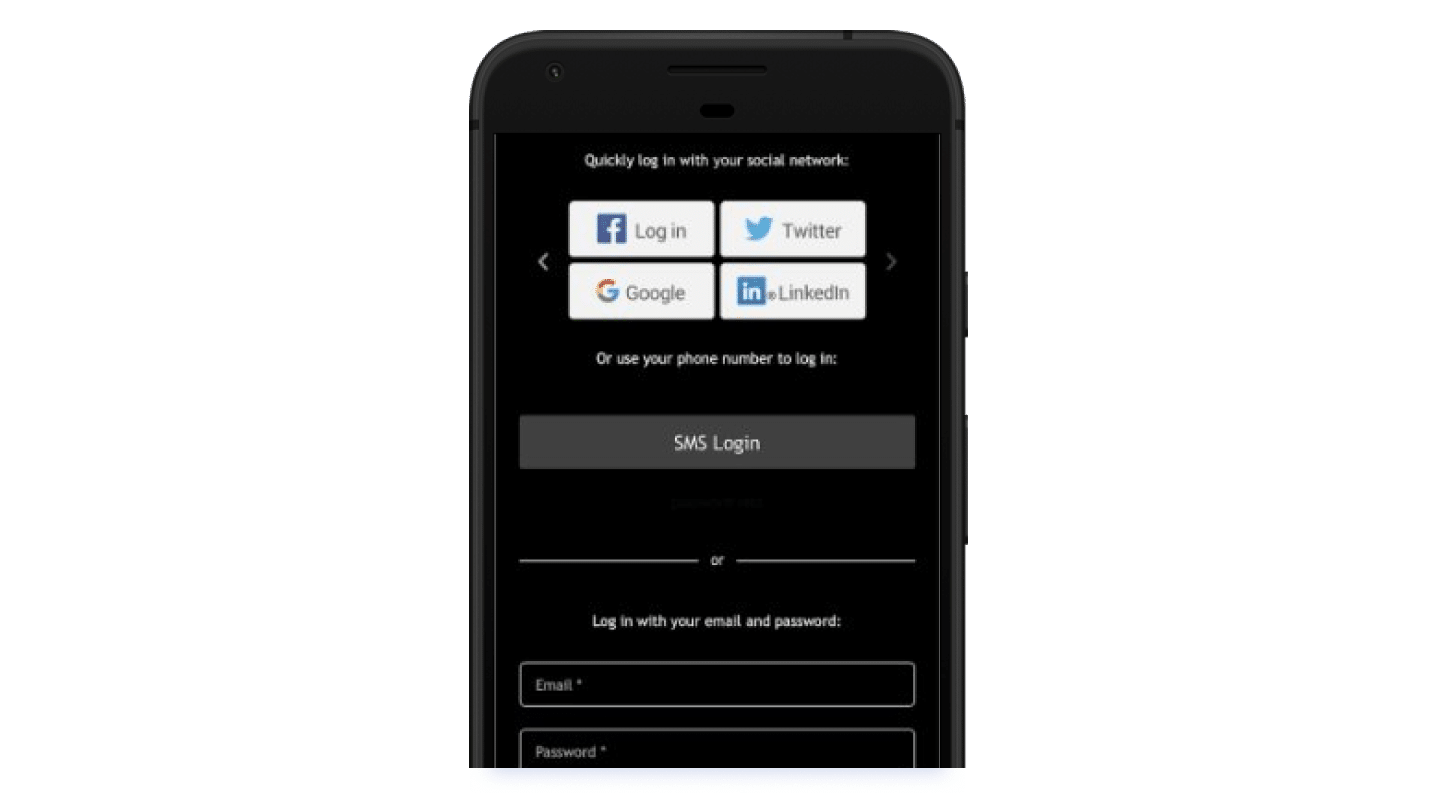 SAP Sales Cloud
Accelerate sales cycles, improve closure rates, and increase customer lifetime value by bringing sales and marketing processes together.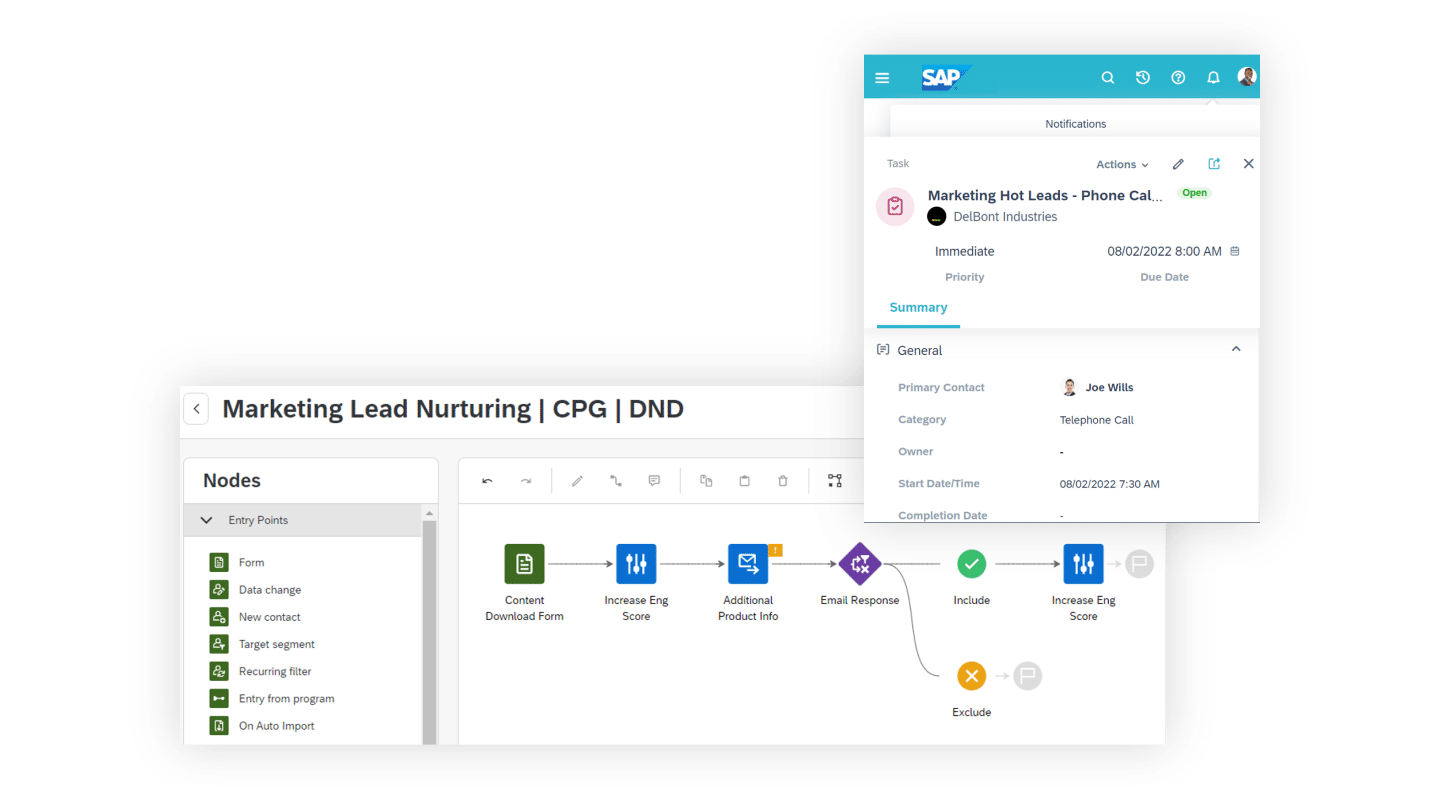 SAP NFT Management
Incorporate Web3 into your customer engagement strategy. Create, manage and distribute NFTs, tokens, and more through a no-code, Web3 SaaS application.
SAP HANA
Combine different data sources in a relational database structure to make complex data accessible for use in segmentation and personalization.
Join Partner Connect
Connect and expand into the SAP and Emarsys customer base, unlocking value, scale, and new revenue streams for your business
Join Partner Connect