Use Direct Mail with Digital Marketing
Connect print and digital to maximize reach and ROI.
Combine on and offline data to deliver 1:1 personalized direct mail that drives engagement and secures predictable, profitable revenue.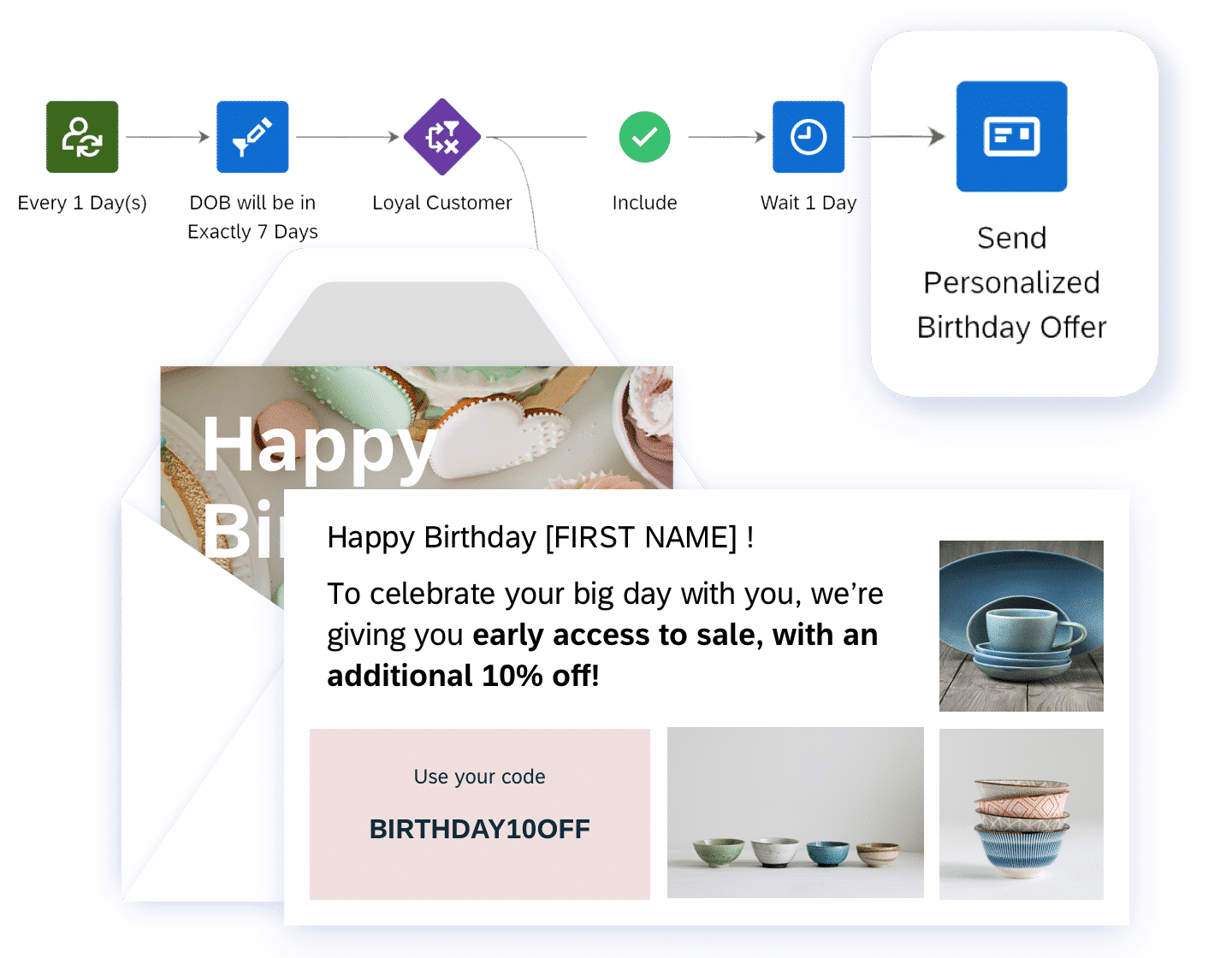 Unleash the power of 1:1 personalized direct mail, fueled by cross-channel customer data

Although offline engagements are highly impactful, direct mail can be costly and lacks the personalization of digital experiences. By automating direct mail campaigns, optimizing send lists, and combining transactional and behavioral data, Emarsys helps marketers send personalized content that delivers business outcomes.
Connect direct mail to every channel
Cut costs by 5-15%
Eliminate manual labor and human error
Increase ROI up to 50%
Use data to fuel direct mail personalization
Increase engagement and drive conversion with personalized direct mail campaigns, powered by integrated first-party data. Emarsys unifies customer, product, and sales data to create a single customer view. This can be used to personalize direct mail campaigns with loyalty vouchers, product recommendations, and special offers.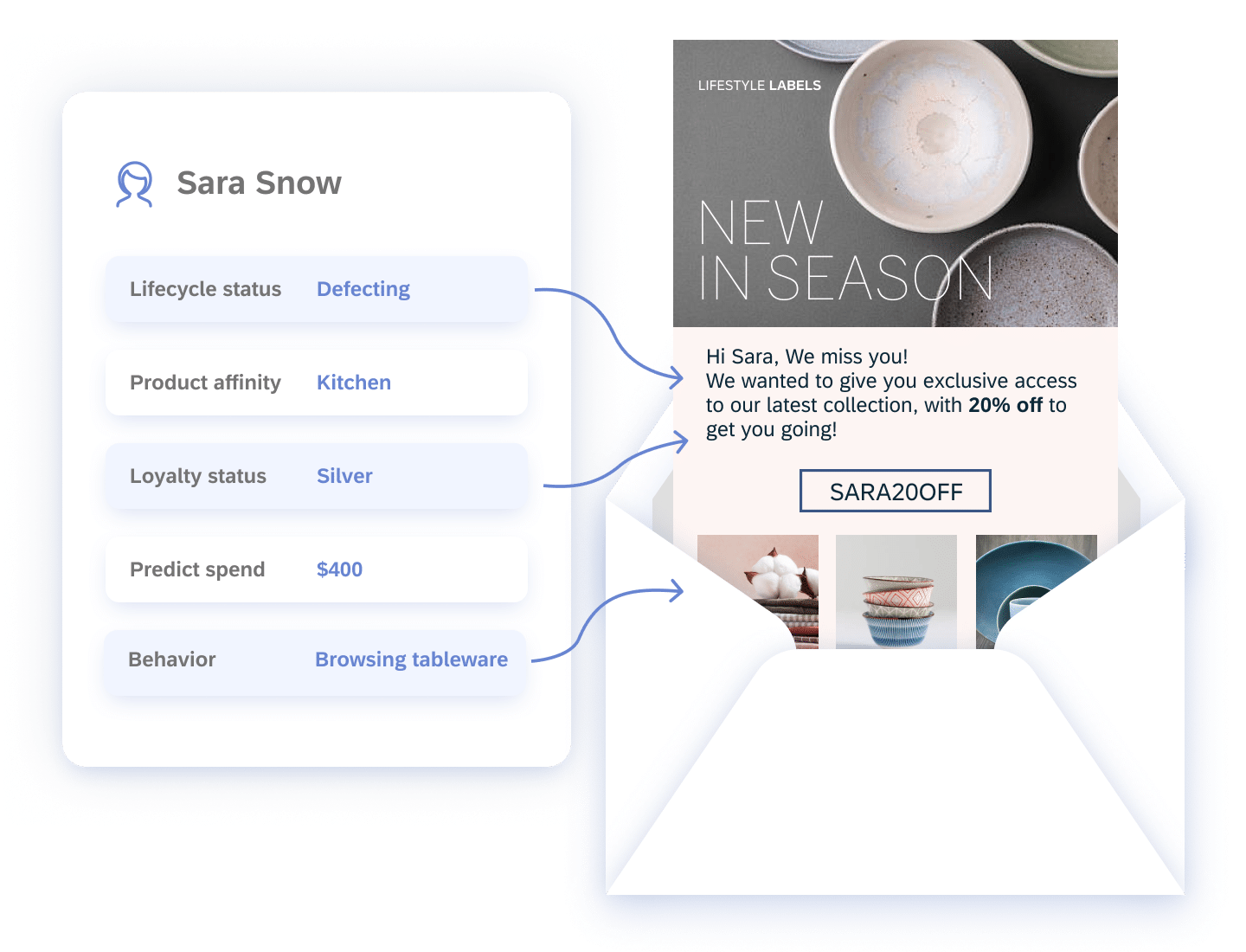 See Emarsys for yourself in
just 3 minutes
Discover why thousands of marketers trust Emarsys's direct mail to drive customer engagement and accelerate business outcomes.
Bring cross-channel campaigns to life with direct mail
Bridge the gap between physical and digital marketing by adding direct mail to Automation Center programs. Depending on the entry points for your Automation Center program, you can send batch mailings or trigger them individually.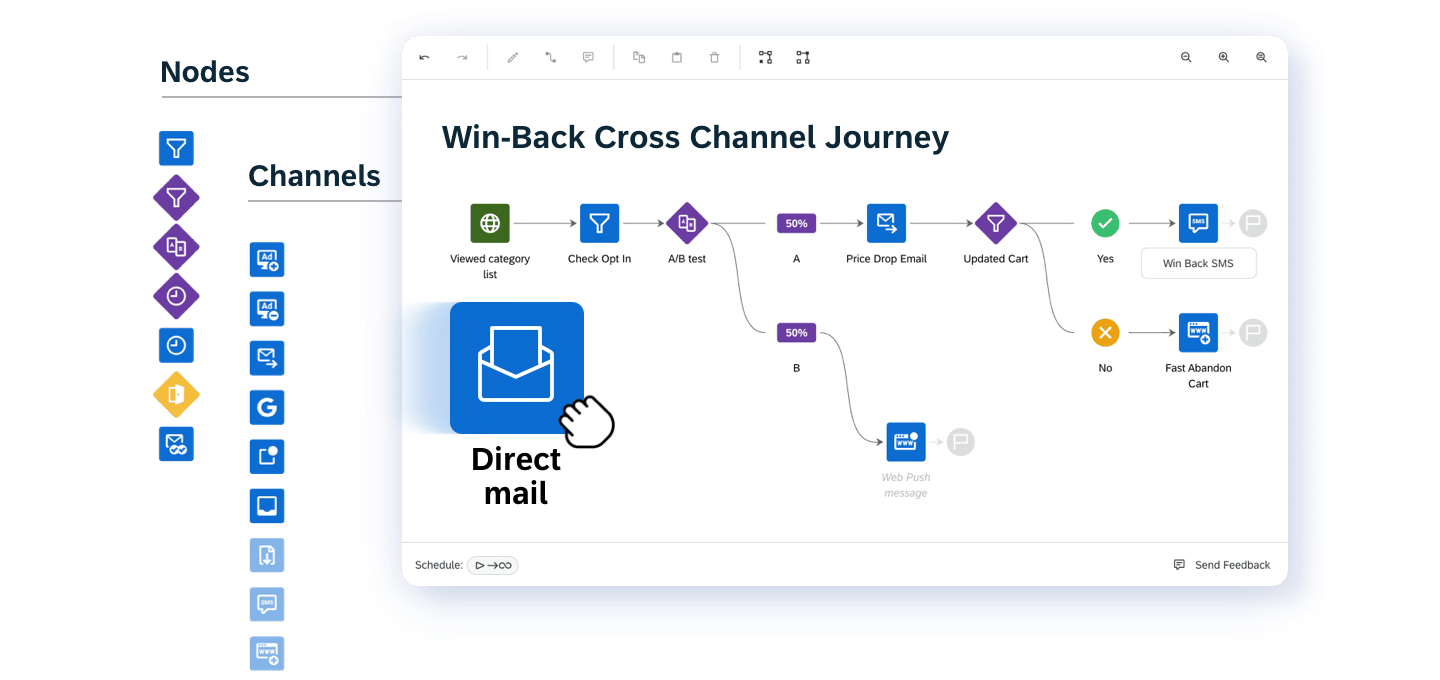 Gibson and Emarsys
Orchestrating Omnichannel Customer Journeys
In this tell-all video, you'll explore Gibson's approach to personalization, optimizing customer journeys, and driving lifelong customer loyalty
12 minutes
Quickly launch pre-built templates
Direct mail provides an intuitive interface that saves marketers hours of time by allowing them to upload content and create campaigns from a wide range of templates, such as postcards, catalogues, letters, and flyers. The finished campaign is then added to an Automation Center program where you can set the schedule, recipient list, and trigger.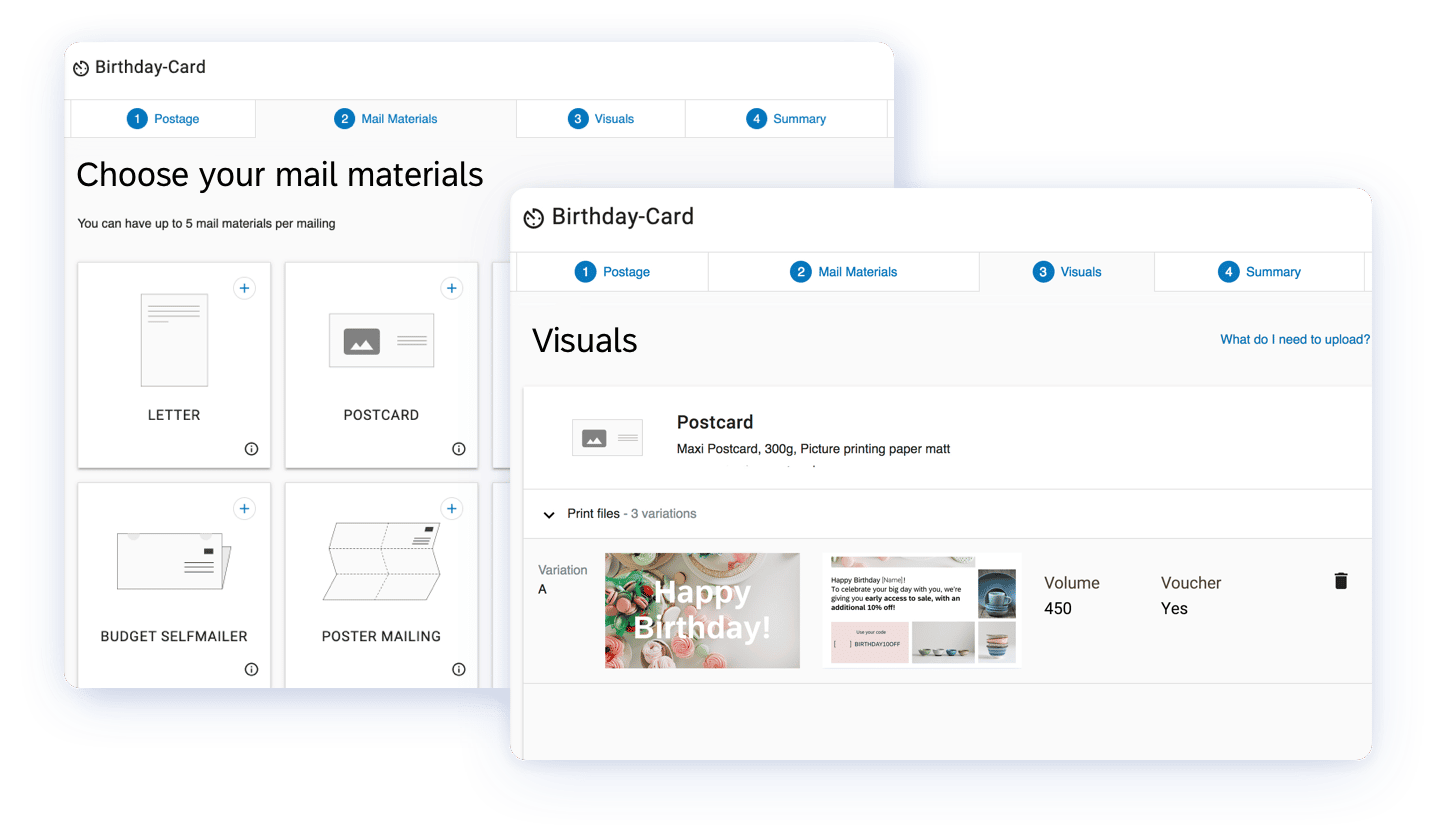 Hear it from our customers
Increasing engagement and enhancing digital customer strategies with direct mail
Hear their story
"We used the recommendation engine of Emarsys … It's highly personalized based on the clicking or buying behavior of the customers. And when the customer [receives] this mailing, we will see the products [they] viewed in the shop."
Learn more about how direct mail fits into our wider customer engagement platform
DISCOVER MORE
Deliver the


predictable, profitable

outcomes that your business demands with our omnichannel marketing solution
Request a Demo