Developer Resources
Access developer resources to help you integrate Emarsys into your tech stack and execute sophisticated omnichannel campaigns across the full customer lifecycle.
Expand your Omnichannel
Customer Engagement Capabilities
Emarsys Developer Resources enable customers and partners to confidently integrate and deliver value with Emarsys.
Developer Portal
Connect and extend Emarsys using our Open APIs. Find all the details and specifications of our API sets as well as documentation for Web Extend, our data collection module.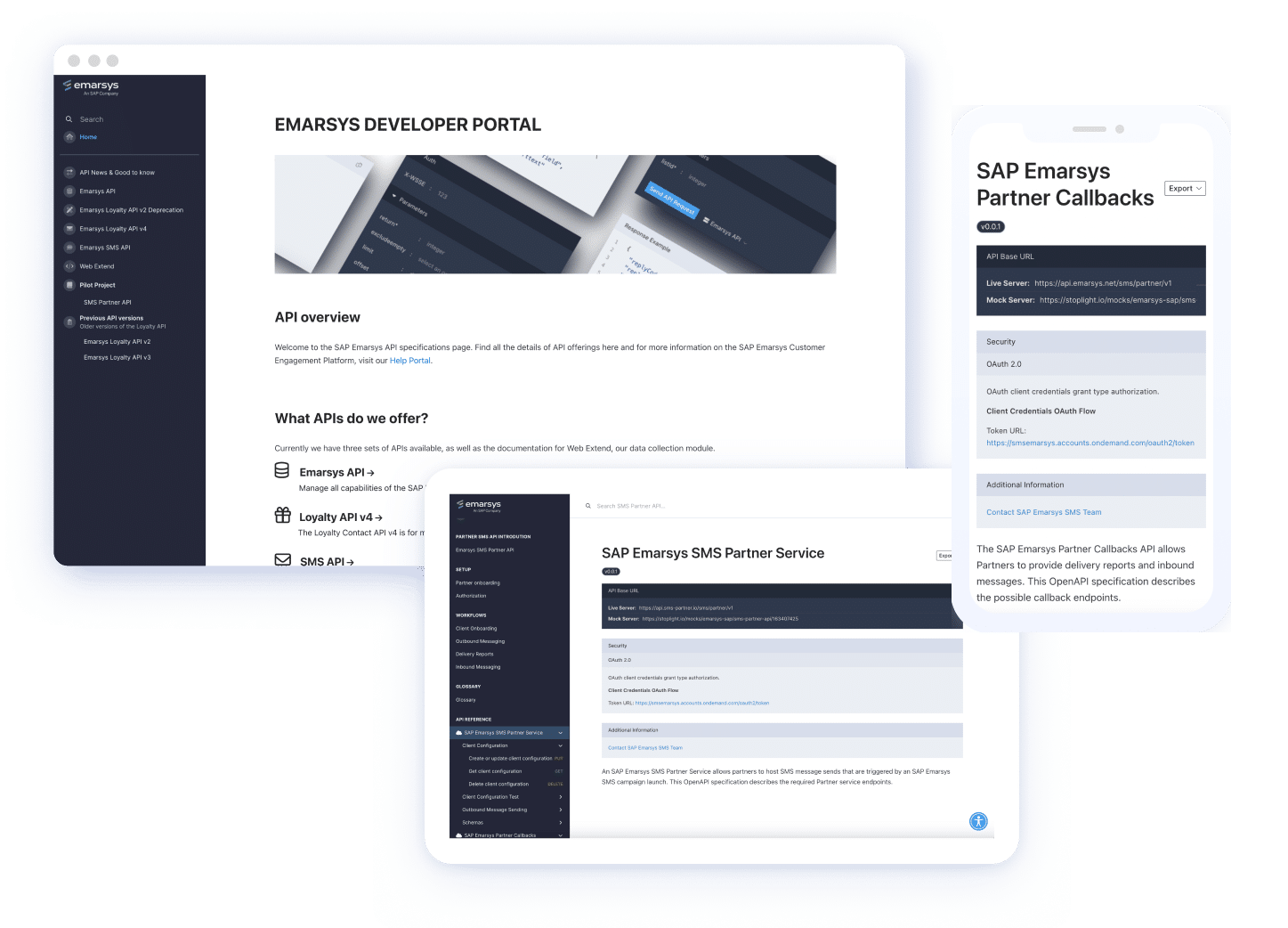 Data Connectors
Use Relational Data to connect your own databases to Emarsys. Our supported connectors allow you to use available data to create segments or populate personalization variables.
Open Data
Query and export all the customer engagement, behavior and response data that you have stored in your Emarsys account with the Open Data plug-in from Google Cloud Platform.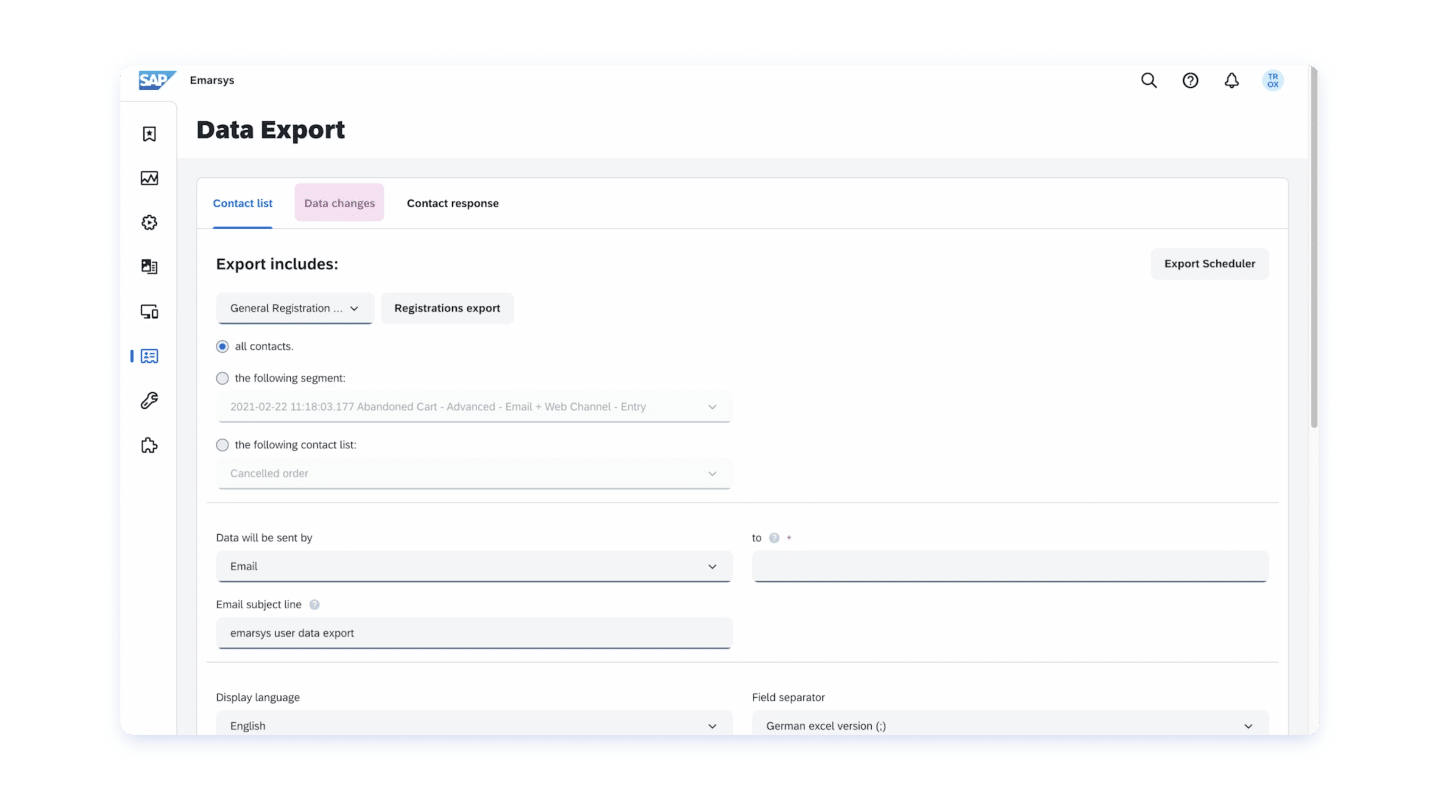 External Content
Use your own APIs to personalize content. Send API calls towards your endpoints to access external data when email, web campaign and SMS content with personalization tokens is sent out.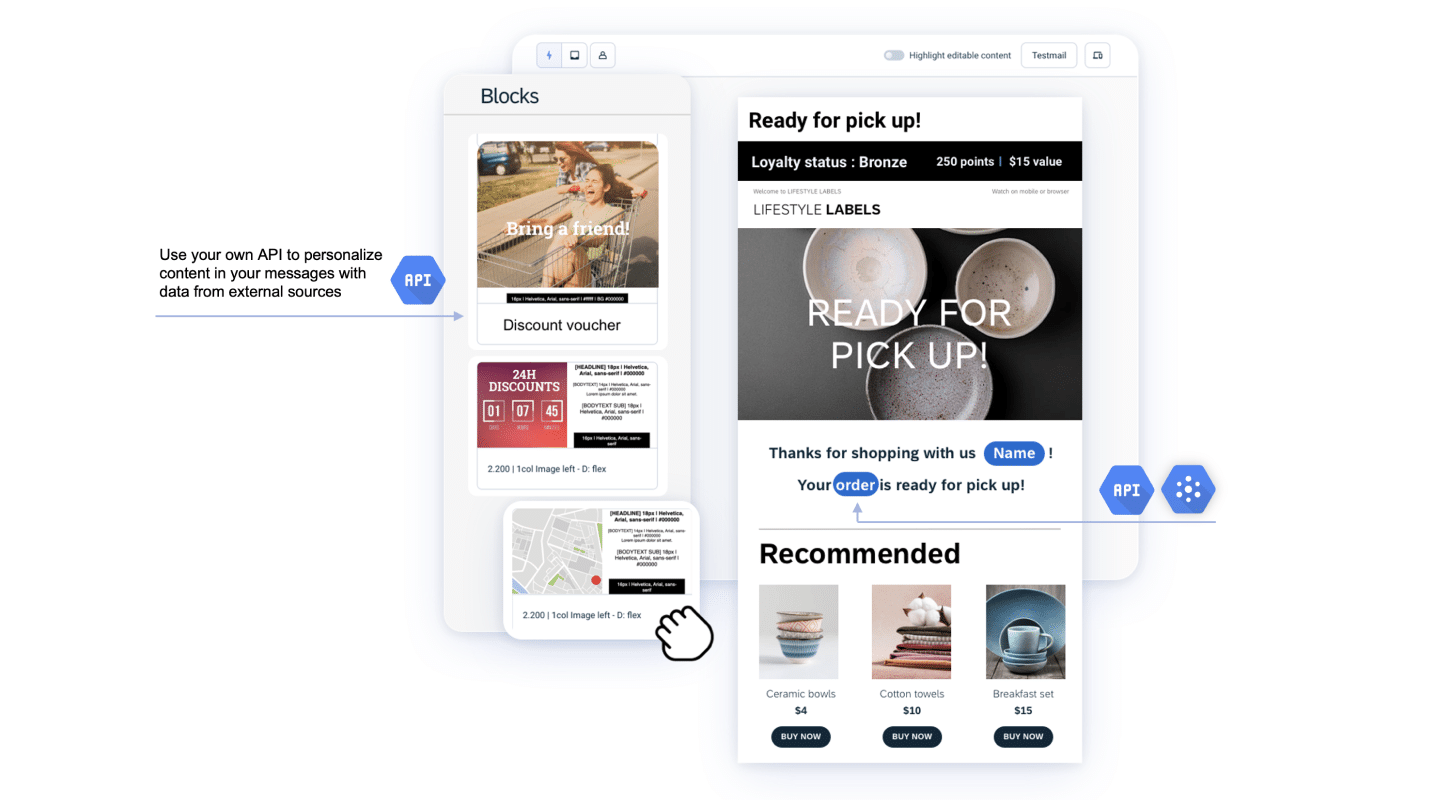 See the latest from
Emarsys
Discover why thousands of marketers trust Emarsys – view the latest product innovations, upcoming roadmap and access our community.
SDKs
Connect your mobile application with the Emarsys SDK. By incorporating the SDK in your app, we support you in handling credentials, API calls, tracking of opens and events, and logins and logouts in the app.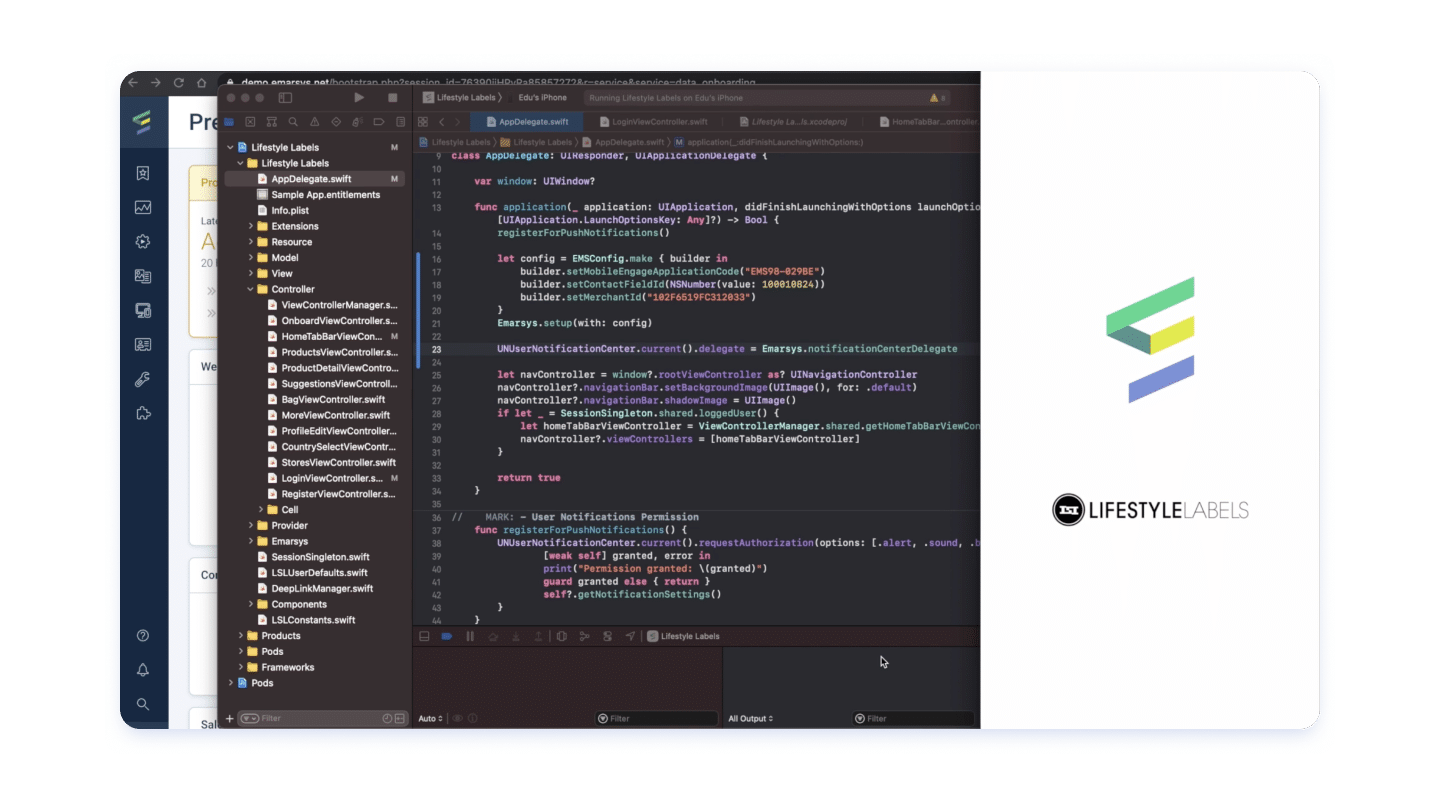 Onboarding Documentation
Explore detailed documentation to understand all aspects of the onboarding journey from account creation, through to integration, and getting started with the Emarsys Customer Engagement Platform.
SAP Connectors
Connect with SAP solutions to create hyper-personalized omnichannel experiences that strengthen retention and increase conversion.
Omnichannel Connectors
Connect with best-in-class solutions that support your brand's needs in commerce, data, marketing, channels and content.
Join Our User Community
You can track our ongoing deployment of new features, as well as share your thoughts and questions with us and your peers.
Join Partner Connect
Connect and expand into the SAP and Emarsys customer base, unlocking value, scale, and new revenue streams for your business
Join Partner Connect