AI-Driven Email Marketing
Industry-leading deliverability meets real-time AI-powered personalization.
Convert buyers and drive repeat purchases by partnering with our AI email marketing solution to decide who to message, when, and what they should see.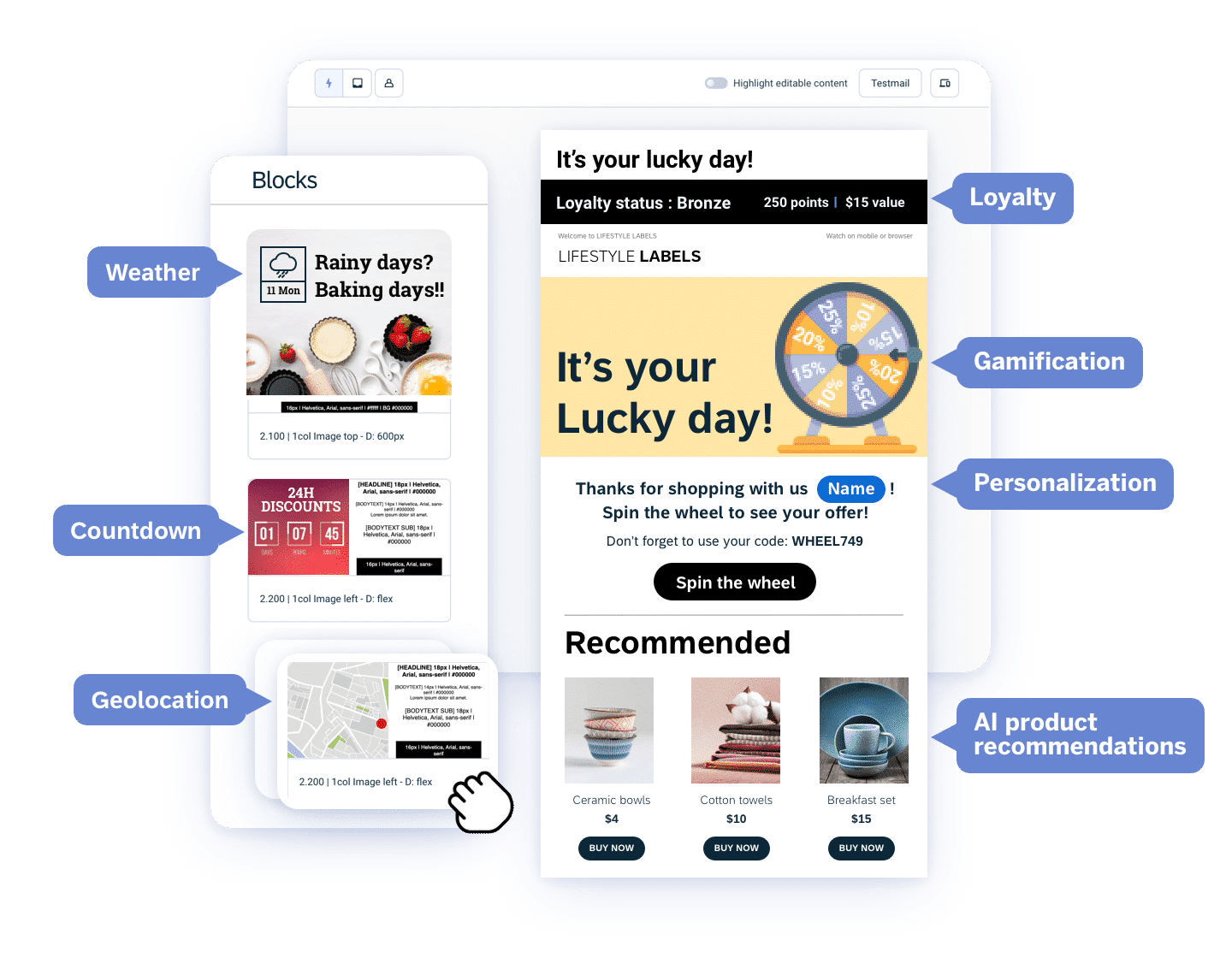 An AI-driven email marketing platform that is as sophisticated as it is easy to use

Email marketers are tasked with driving the lion's share of revenue. They need to be able to quickly segment contacts, integrate email into the multi-channel mix, personalize emails, track results, and optimize campaigns all within one AI-powered email marketing solution.
Quickly build dynamic, predictive segments
Achieve 99%
deliverability
Personalize product recommendations with predictive intelligence
Prove revenue contribution with advanced email reporting
Create data-driven segments with ease
Effortlessly segment contacts based on how they engage on web, mobile, and email, or properties such as interests, locations, and demographics. Use Predictive Segments to know which contacts to target in order to drive the highest growth in revenue.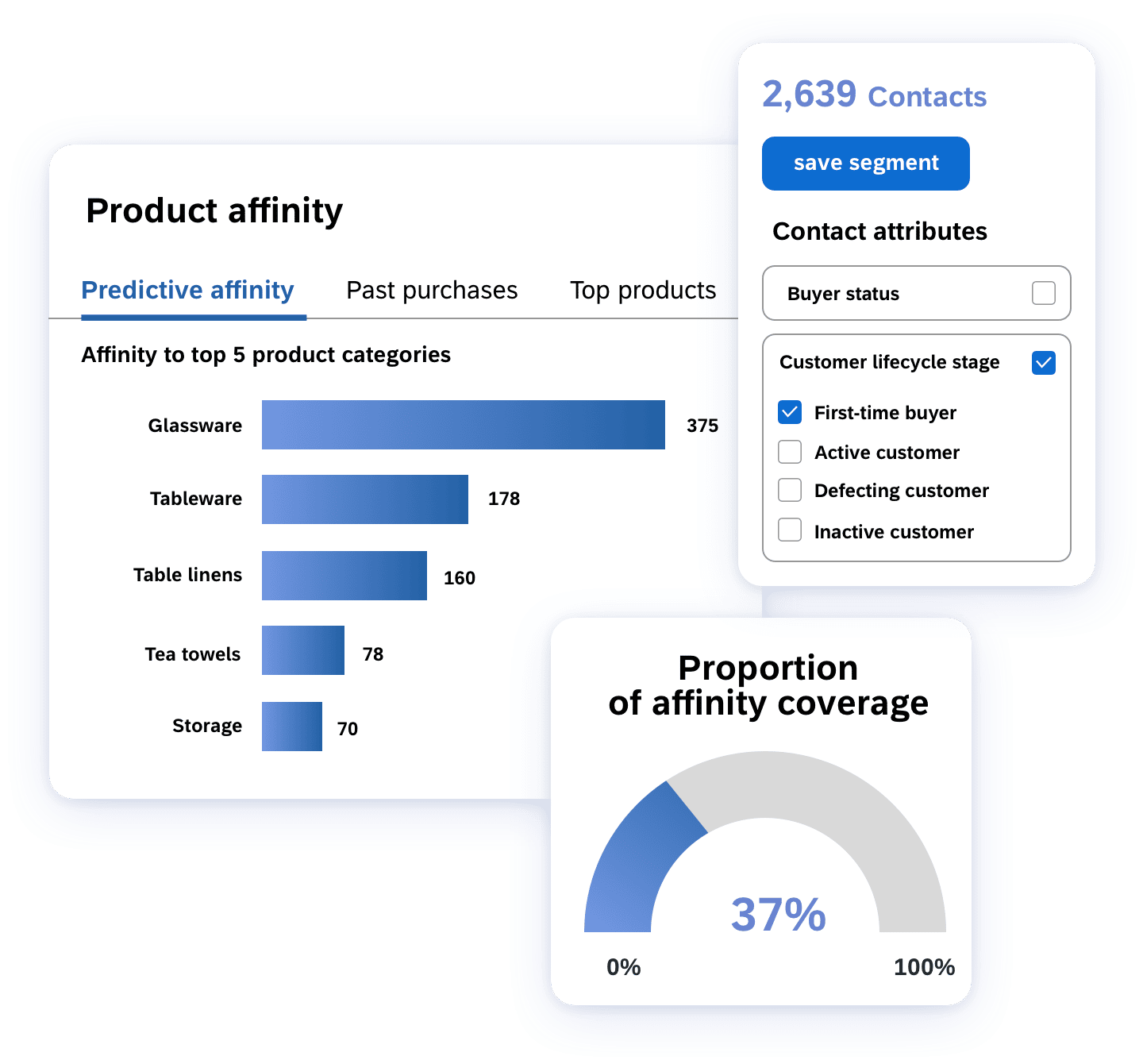 Build emails that will inspire and engage customers
Our intuitive Visual Content Editor allows you to drag-and-drop images, block-based content, and personalization tokens straight into your email. Add personalized product recommendations and special offers into emails based on browsing behavior, product affinity, and past purchase history.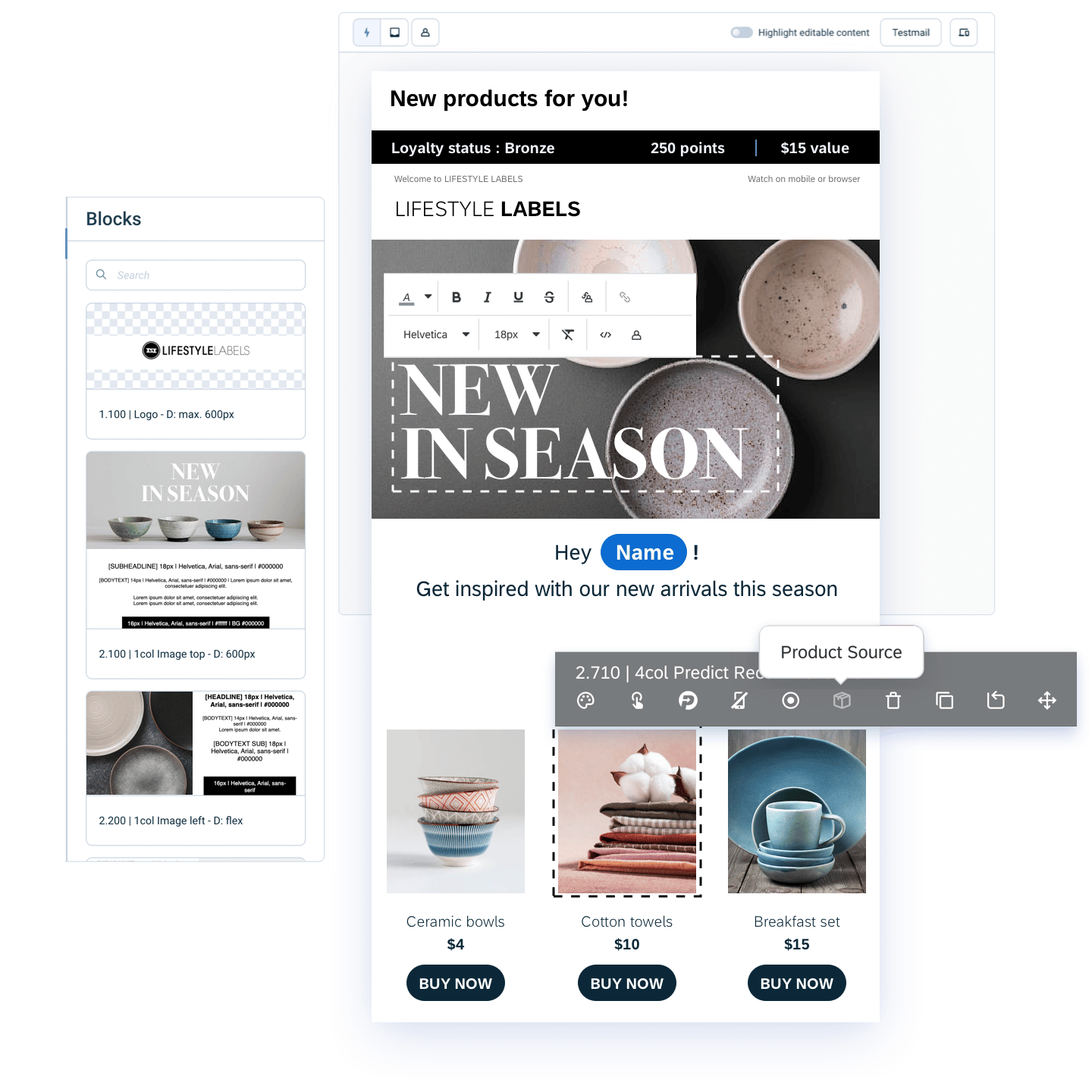 See our AI-driven email marketing solution for yourself in
just 3 minutes
Discover why thousands of marketers trust Emarsys's email marketing solution to drive customer engagement and accelerate business outcomes.
Personalize content every step of the way
Emarsys connects you to the data you need to scale 1:1 personalization across every email throughout the campaigns you create. Use AI in your email marketing to tailor and personalize email subject lines or content based on your customers' engagement levels, lifecycle stages, or predicted reactions.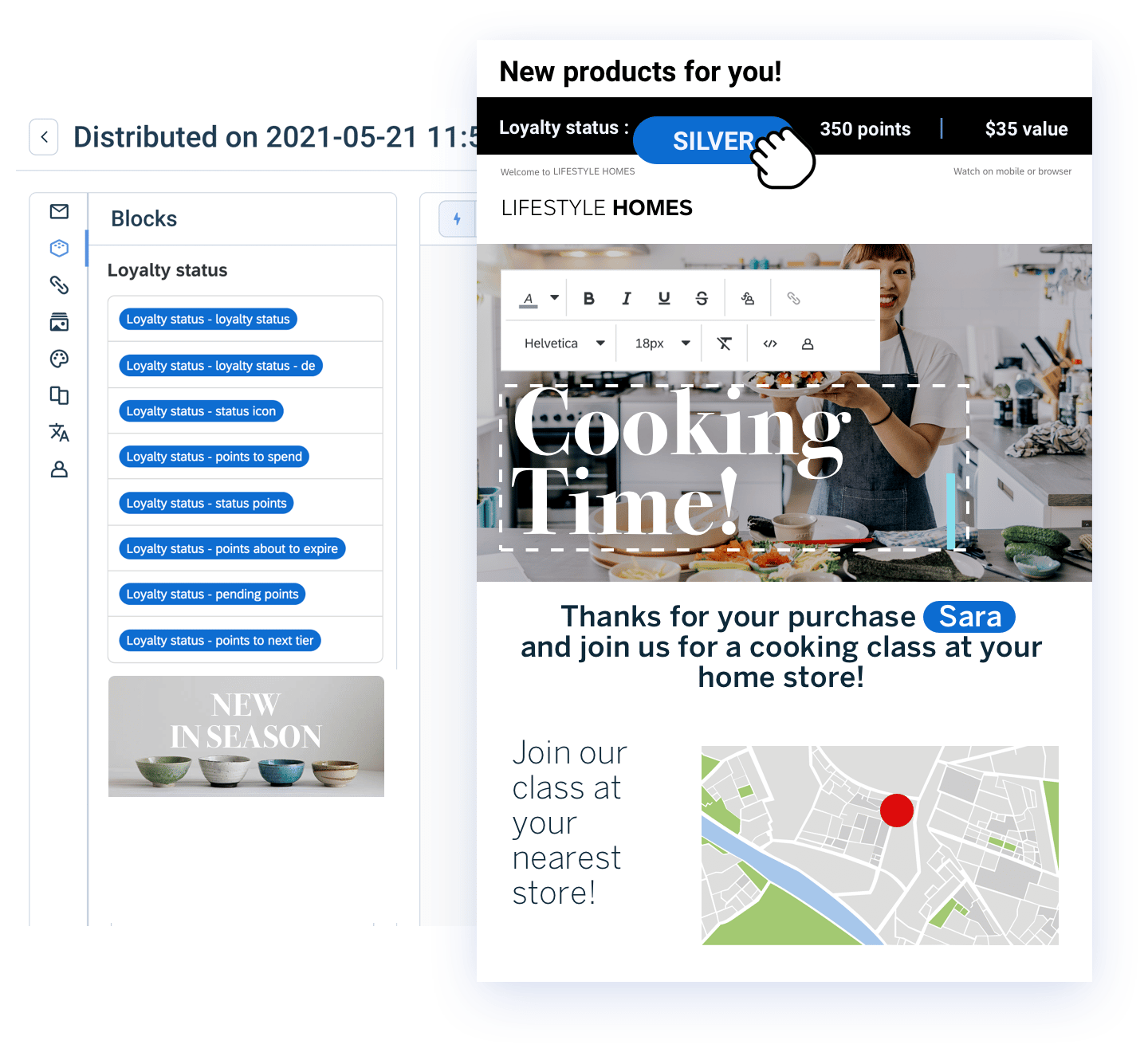 Automate a single send or orchestrate a campaign
From sending transactional emails that blend with your brand's look and feel to orchestrating strategic multi-email, cross-channel campaigns, Emarsys gives you the agility to do it all from a single platform with zero IT dependencies.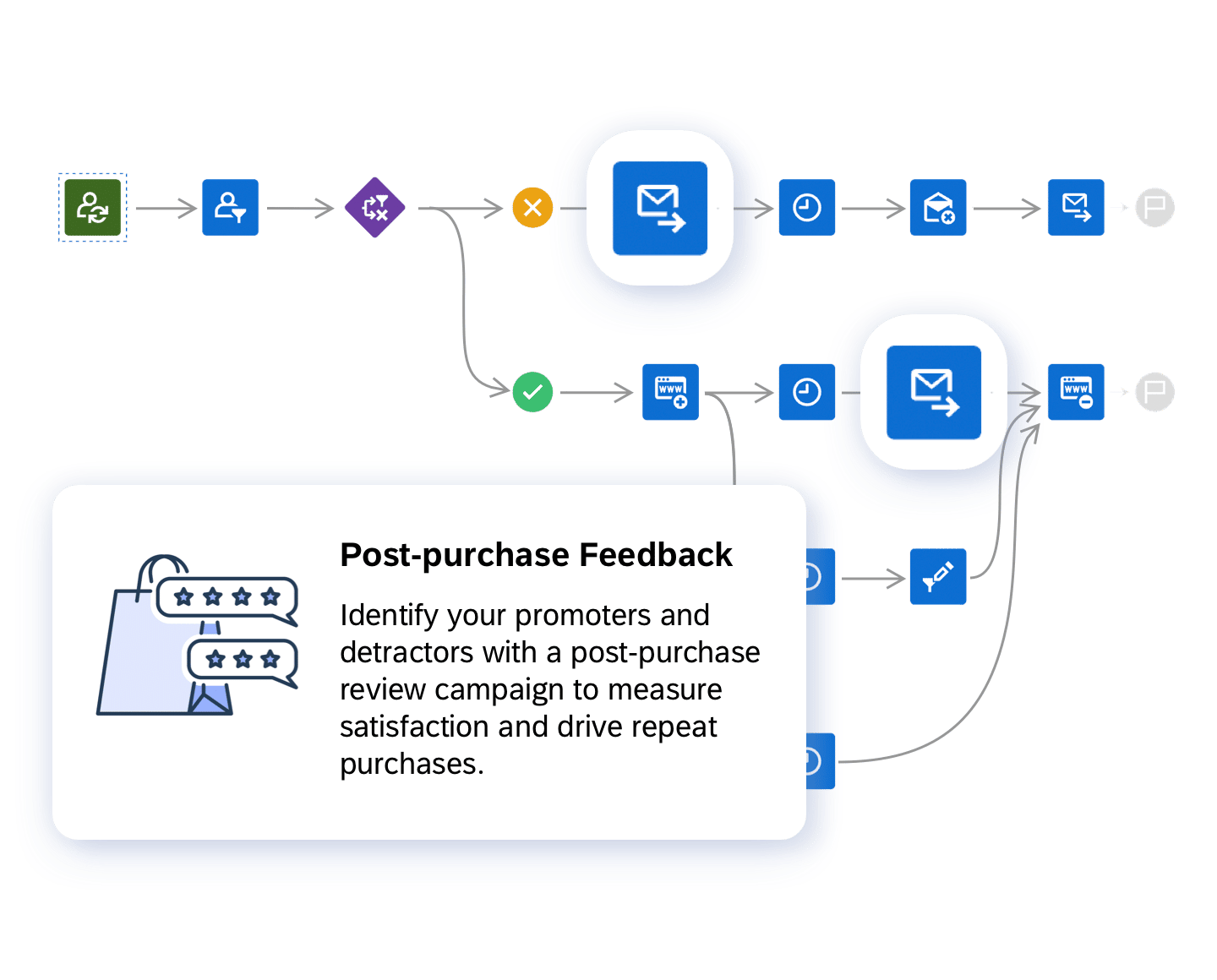 Gibson and Emarsys
Orchestrating Omnichannel Customer Journeys
In this tell-all video, you'll explore Gibson's approach to personalization, optimizing customer journeys, and driving lifelong customer loyalty
12 minutes
Preview, test and deliver at scale
Inbox Preview allows marketers to see how email campaigns will be displayed in the inboxes of the most popular desktop, web, and mobile email clients. Our built-in Deliverability Advisor analyzes your email marketing campaigns and provides actionable guidance to ensure your emails reach inboxes.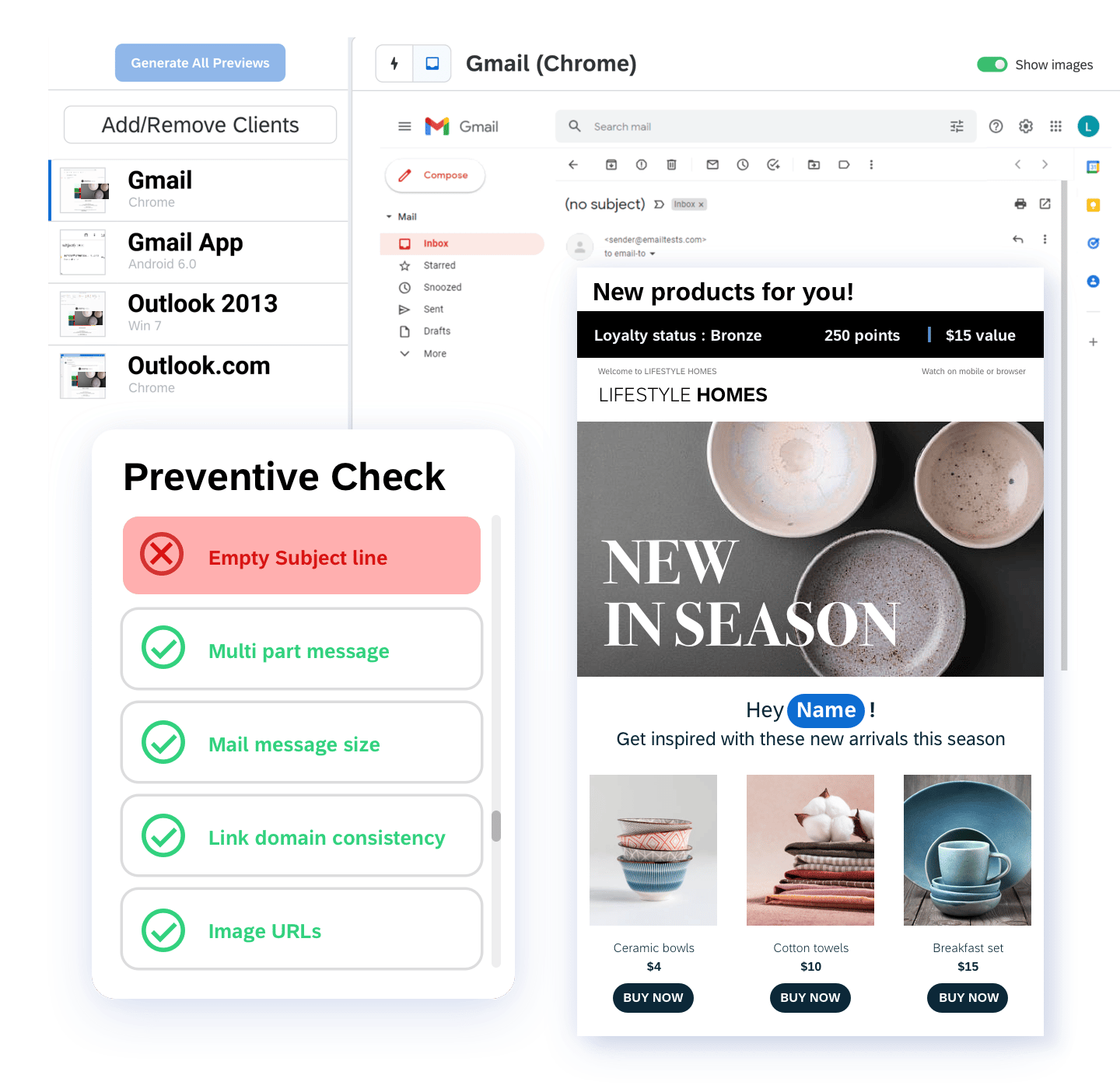 Optimize based on performance
Emarsys saves you the hassle of having to access multiple systems to track campaign performance. Our platform gives you a single view of the data you need to prove, and improve, revenue impact from email marketing campaigns. Our reporting capabilities are baked into the platform, making it easy for you to understand what's working and pivot quickly to improve any under-performing metrics.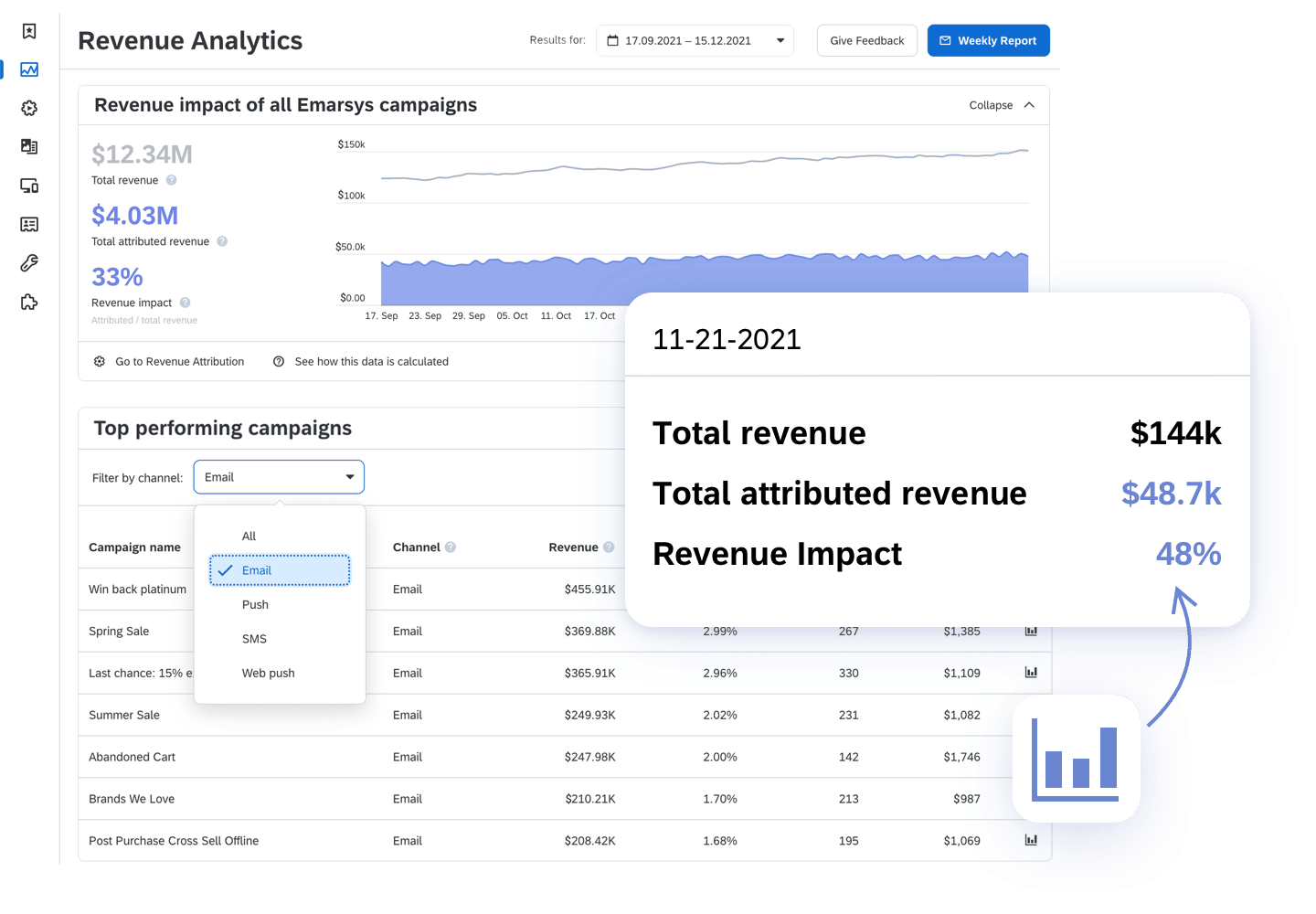 Hear it from our customers
Using dynamic product recommendations to achieve email personalization at scale
Hear their story
"We worked very closely with Emarsys to build all of our templates and build the logic that meant we could do that at scale. Because now, a lot of what we do happens in the background."
Leveraging conversational marketing to increase email-attributed web sales 43% YoY
Hear their story

"What we try and do is utilize Web channel to aim for conversion at that onsite level by including the off-line sales into the Emarsys feed."
Integrating email with waitlists to deliver personalized customer engagements
Hear their story
"In return, our customers know that they're […] going to get a timely, sensitive email with the targeted information that they're waiting for. This has been particularly instrumental in really coveted product launches."
Learn more about how our email marketing solution fits into our wider customer engagement platform
DISCOVER MORE
More on email marketing
Featured Content
Deliver the


predictable, profitable

outcomes that your business demands with our omnichannel marketing solution
Request a Demo