Cross Channel Marketing
Effortlessly connect and execute customer engagement across channels.
Discover how the Emarsys cross channel marketing automation platform helps marketers engage their customers wherever they are and with what they want.
Watch Now
Giving more power to multi-channel marketers

From unifying sales, product, and transactional data to enabling 1:1 personalization and orchestrating sophisticated cross-channel campaigns — discover why thousands of marketers from the world's most innovative brands have chosen Emarsys to handle their customer engagement.
Email
Balance sophistication and ease-of-use with our AI-driven Email platform. Segment contacts, personalize content, integrate email into cross-channel campaigns, and drive revenue for the business.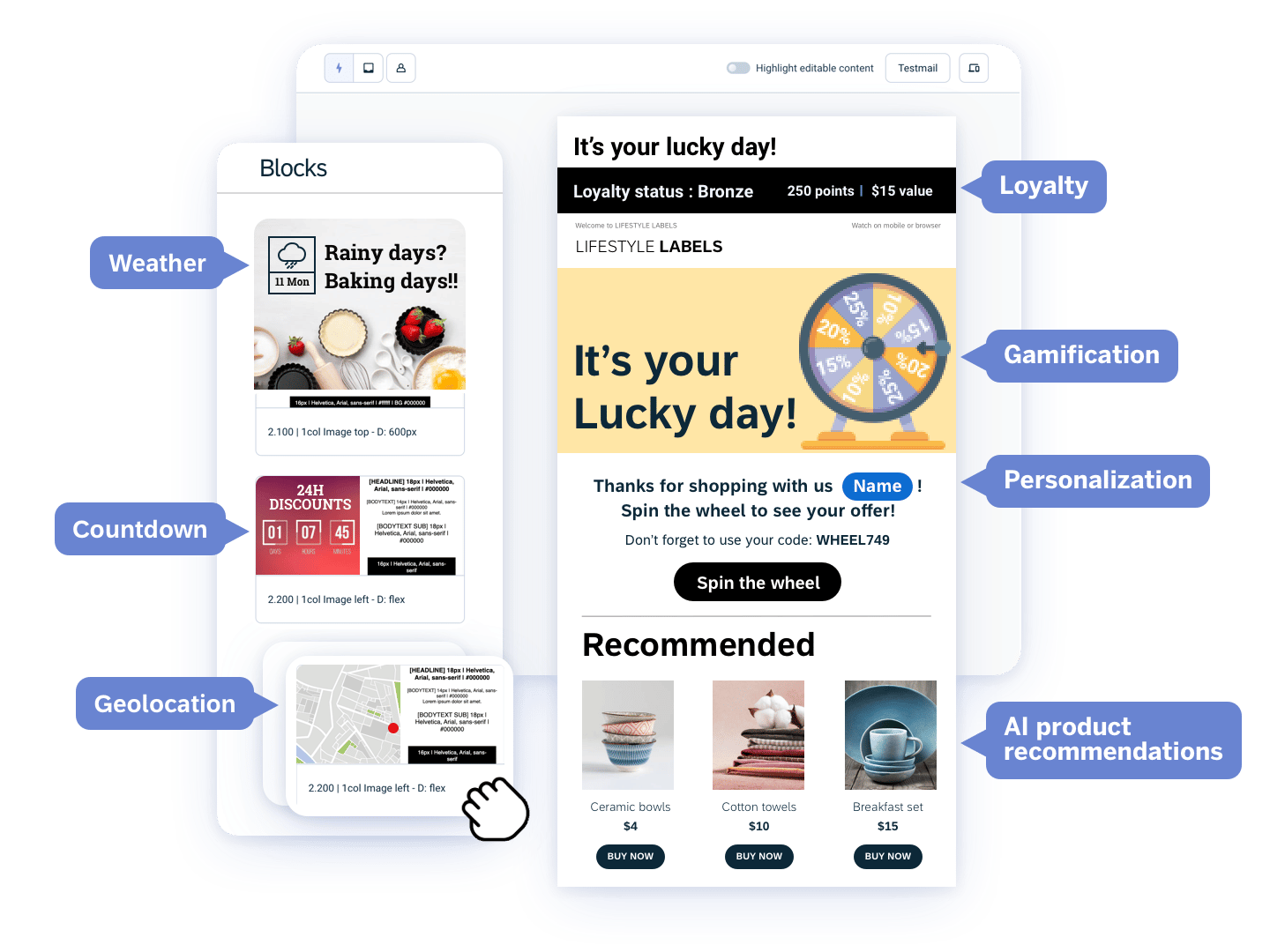 Web
Tailor your website to individual visitors with special offers and AI-powered recommendations based on real-time session and historical CRM data.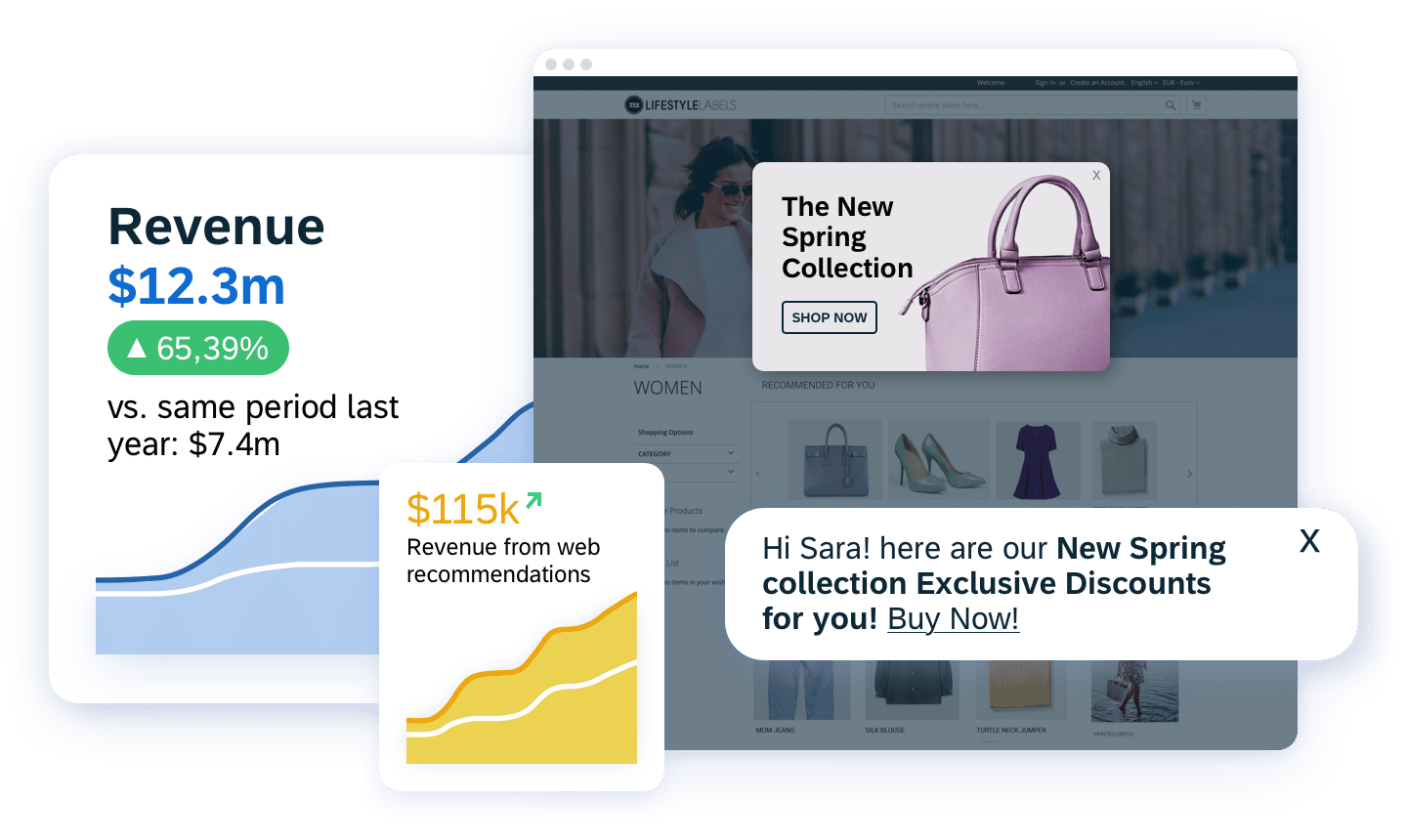 Mobile
Increase mobile revenue through real-time, in-app engagement. Accelerate business outcomes with proven mobile engagement strategies.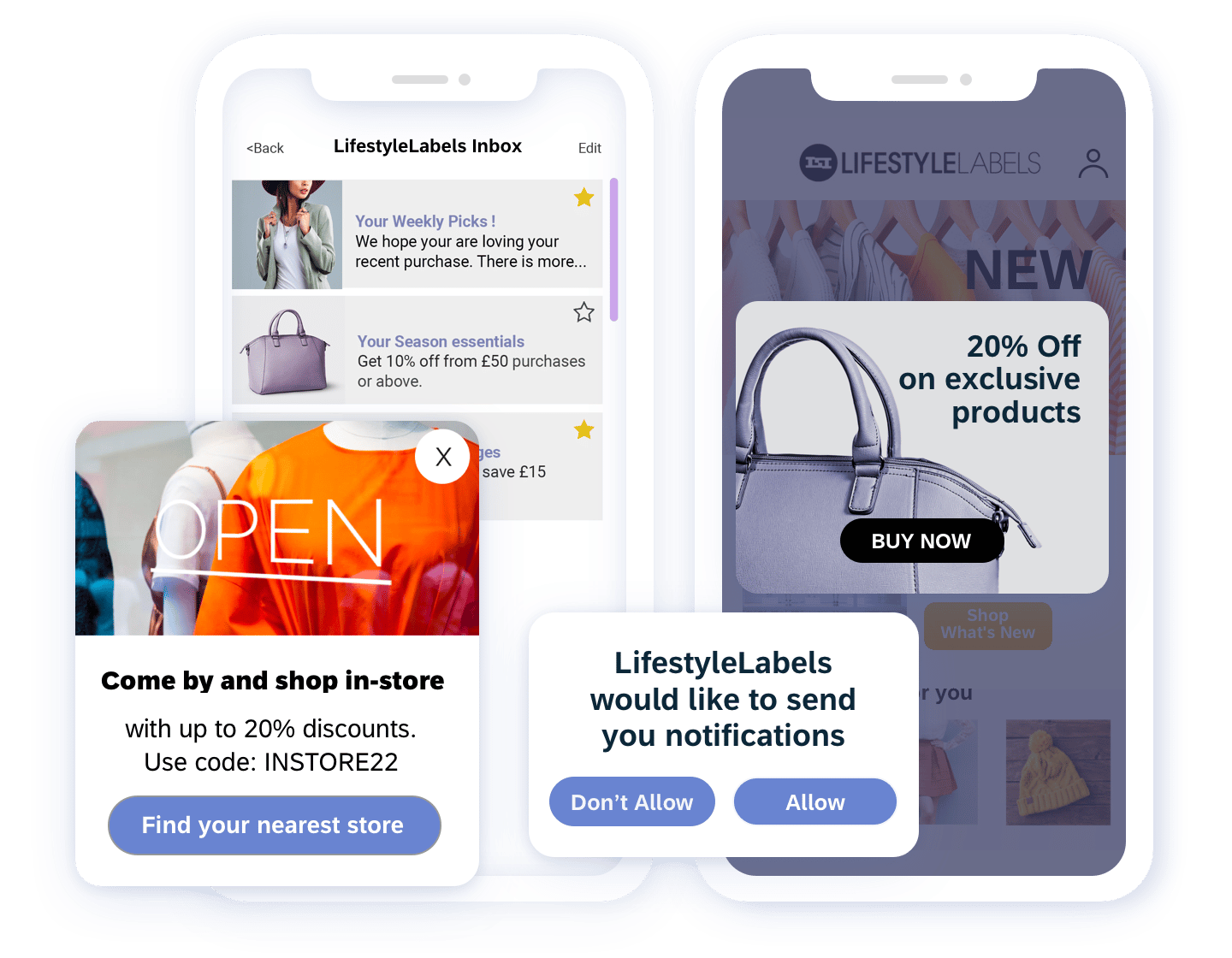 SMS
Influence order completion rates and reach offline customers with 1:1 personalized, SMS campaigns that respond to customer behavior in real time.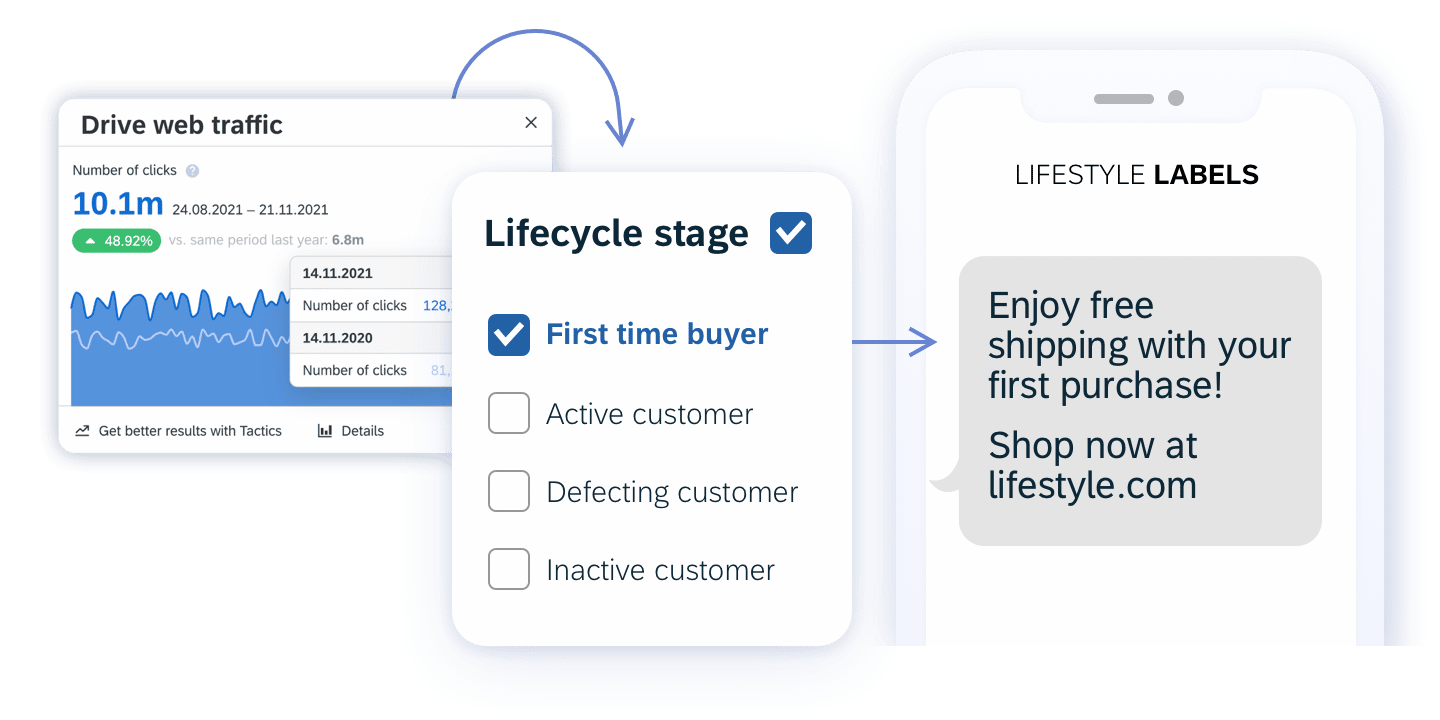 Gibson and Emarsys
Orchestrating Omnichannel Customer Journeys
In this tell-all video, you'll explore how companies like Gibson Brands are approaching personalization, optimizing customer journeys, and driving lifelong customer loyalty
12 minutes
Digital ads
Build dynamic segments using your first-party contact data and target them with personalized campaigns across search, display, and social channels.
Direct mail
Combine transactional and behavioral data with direct mail, engaging customers when it matters most.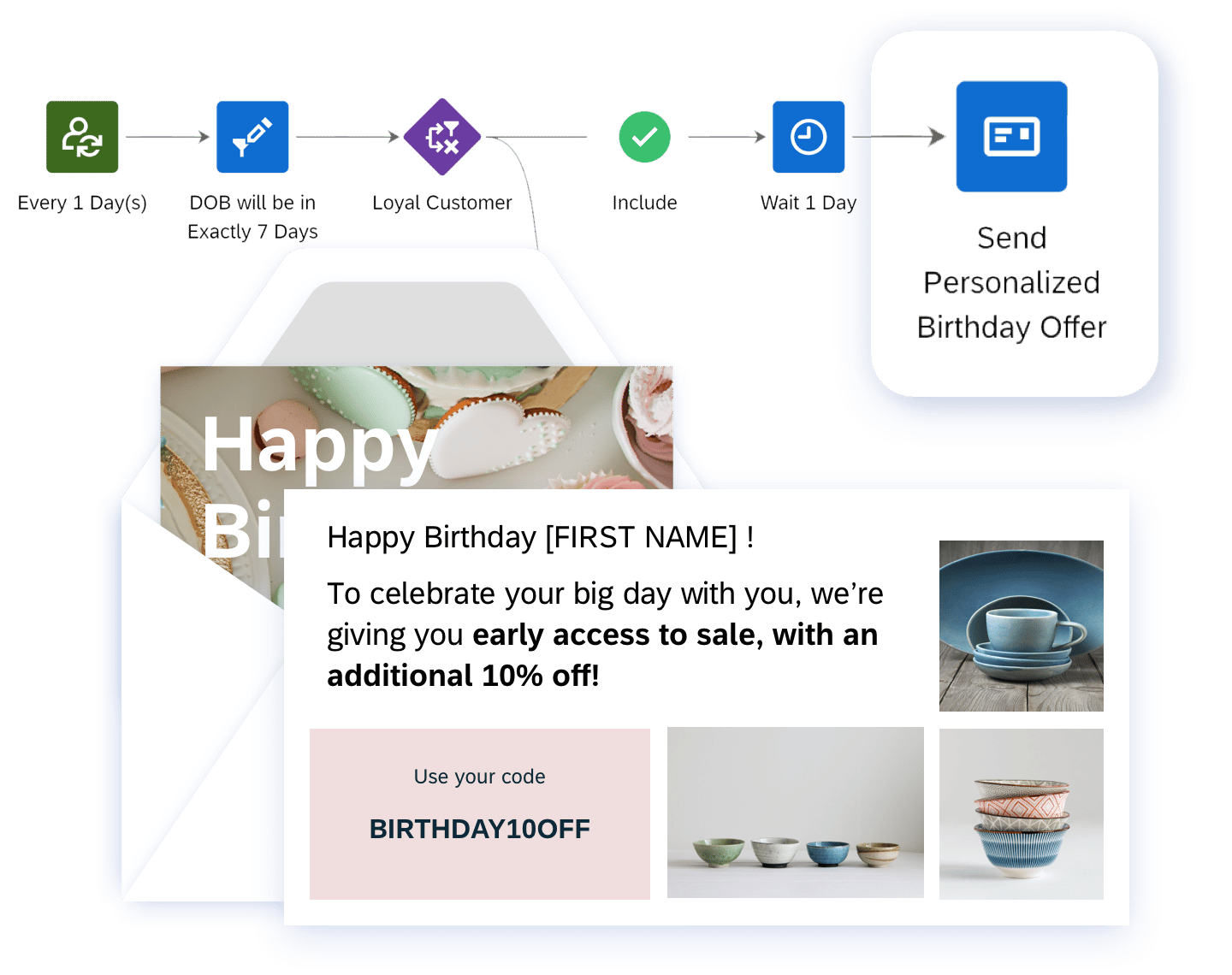 In-store
Unlock and activate omnichannel data to deliver 1:1 personalization in-store. Create a connected, consistent customer experience with unified first-party data and AI-powered cross-channel marketing automation platform.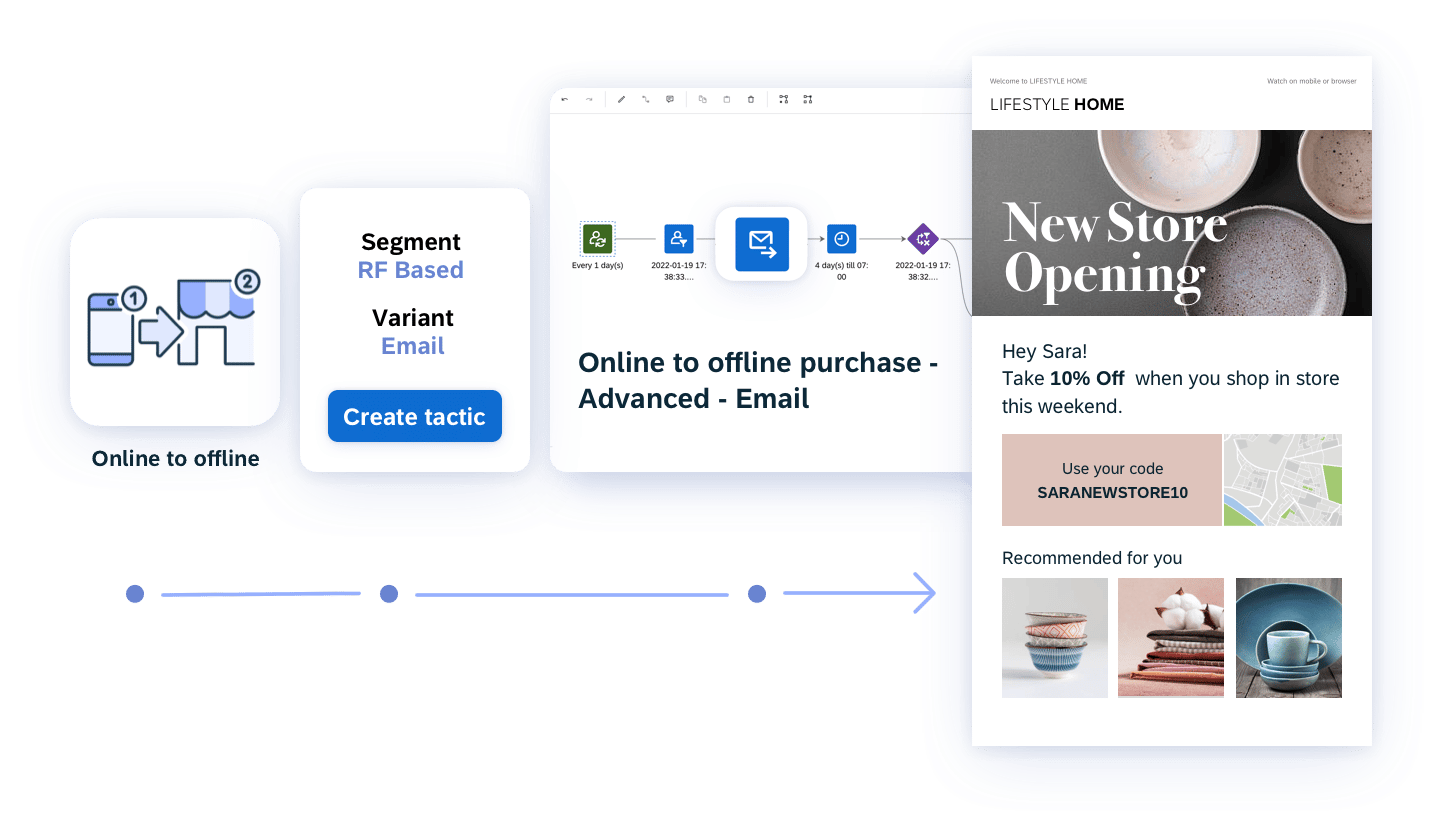 Contact center
Connect contact centers to engagement data to deliver 1:1 personalized customer service interactions that grow loyalty and increase CSAT.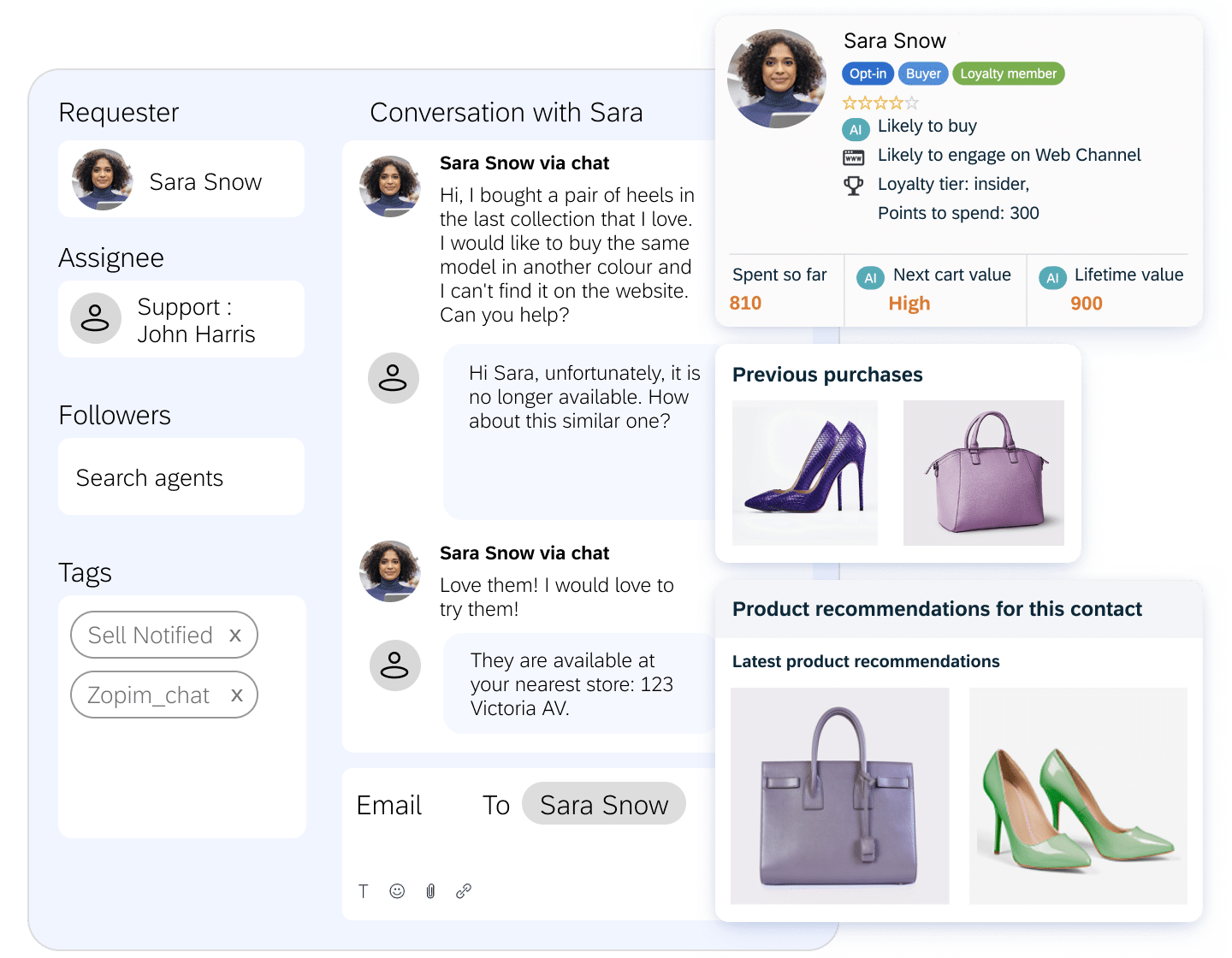 Learn more about how cross channel marketing fits into our wider customer engagement platform
DISCOVER MORE
Deliver the


predictable, profitable

outcomes that your business demands with our omnichannel marketing solution
Request a Demo