Personalization Engine
Reaching the person behind the message
Our personalization engine delivers sophisticated, personalized campaigns across channels in real time based on what your customer wants and needs.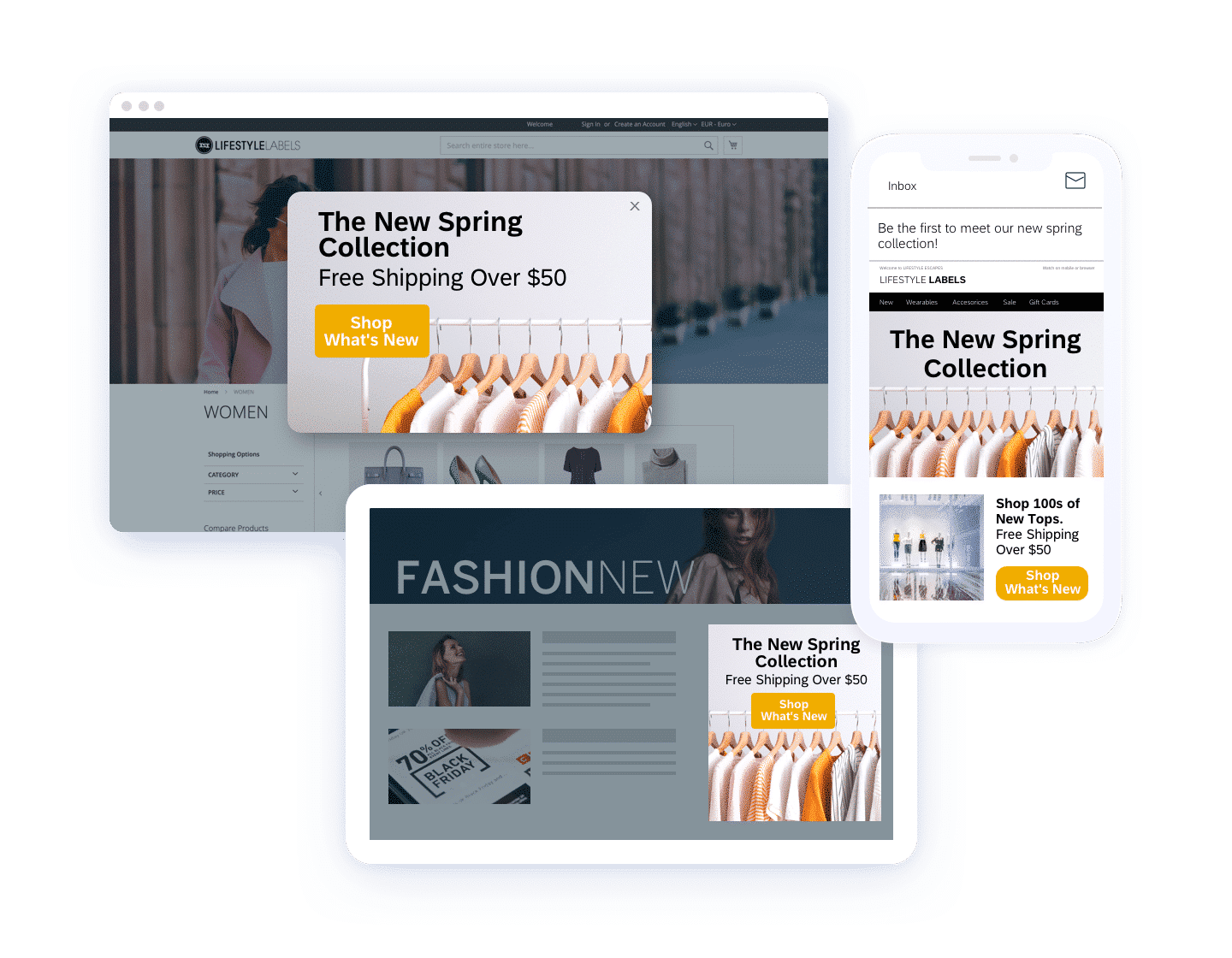 Be customer-first with an intelligent personalization engine

At its heart, personalization is about people and creating trusted relationships. It's about listening to the customer, learning their behaviors, and using that knowledge to deliver messages they want to receive, when they want to receive it. When personalization builds trusted, loyal relationships, we — as marketers — win.
Achieving true 1:1 personalization comes down to data and your ability to unify it, understand it, and act on it with the power of AI
Deliver individualized content across channels, when customers want to receive it
Use AI to identify priority customer segments and message them in the right way
Measure the revenue impact of personalization down to the channel and campaign level
See the beauty of first-party data
Build deeper relationships with your customers by turning data-backed insights into personalized cross-channel engagements. By unifying first-party data — including demographics, sales, support calls and behaviors — you can better understand each customer and build a rich customer profile that allows you to engage them with relevant content in the moments that matter most.
Personalize marketing everywhere with ease
Our Integrated Data Layer powers the personalization engine by enriching customer data with AI-driven insights. Our tools allow you to turn insights into action by personalizing your channels. Save time and effort by only building personalized content once, applying it across every channel, and customizing it using drag-and-drop tokens.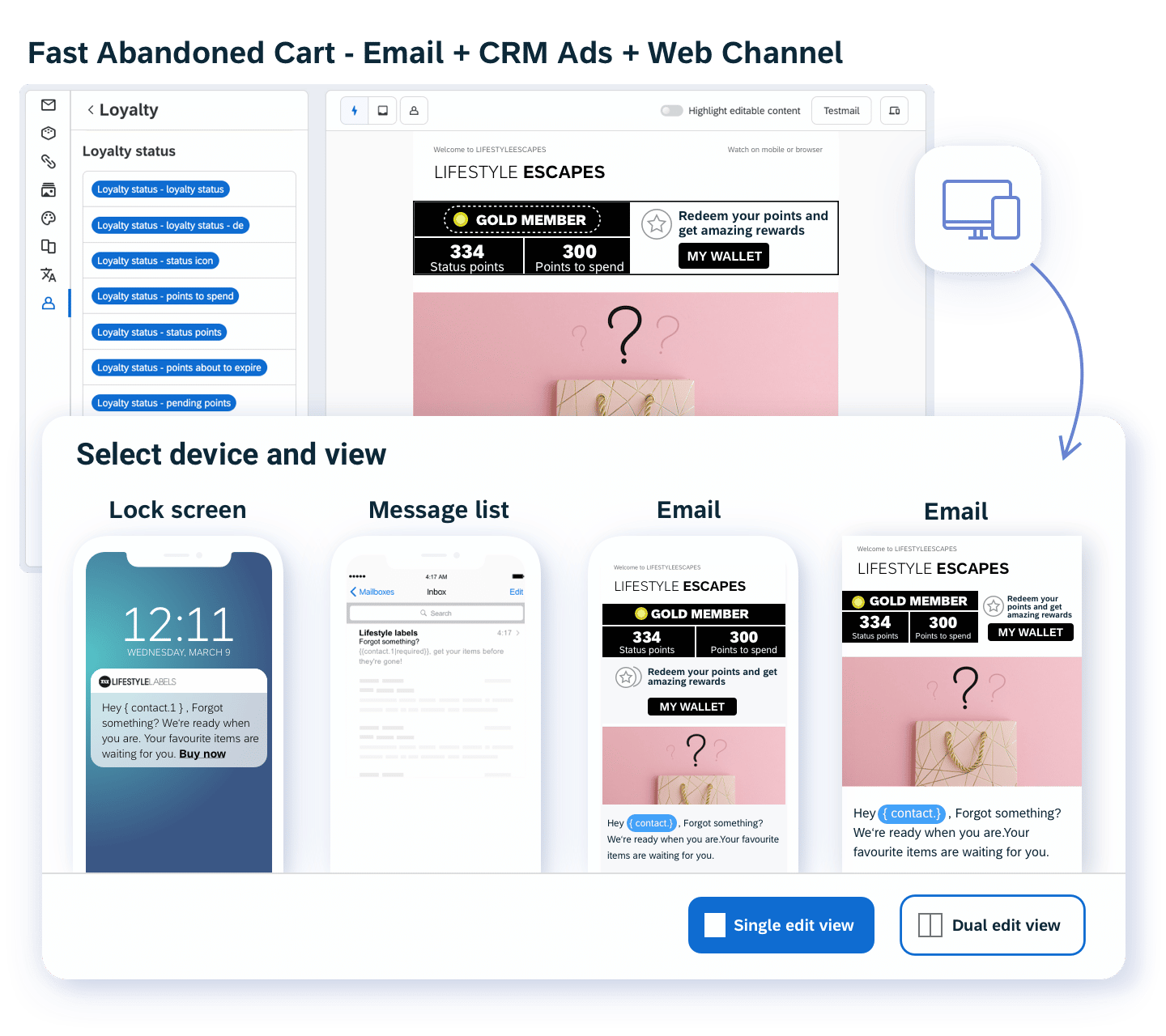 See our personalization engine in
just 3 minutes
Discover why thousands of marketers trust the Emarsys personalization engine to drive customer engagement and accelerate business outcomes.
Deliver personalized marketing through product recommendations that drive revenue
Our personalization platform combines historical and real-time data to build a true view of every customer. Using visual affinity, channels, and purchase predictions, Emarsys recommends products tailored to individual customers, while maintaining consistency across multiple channels.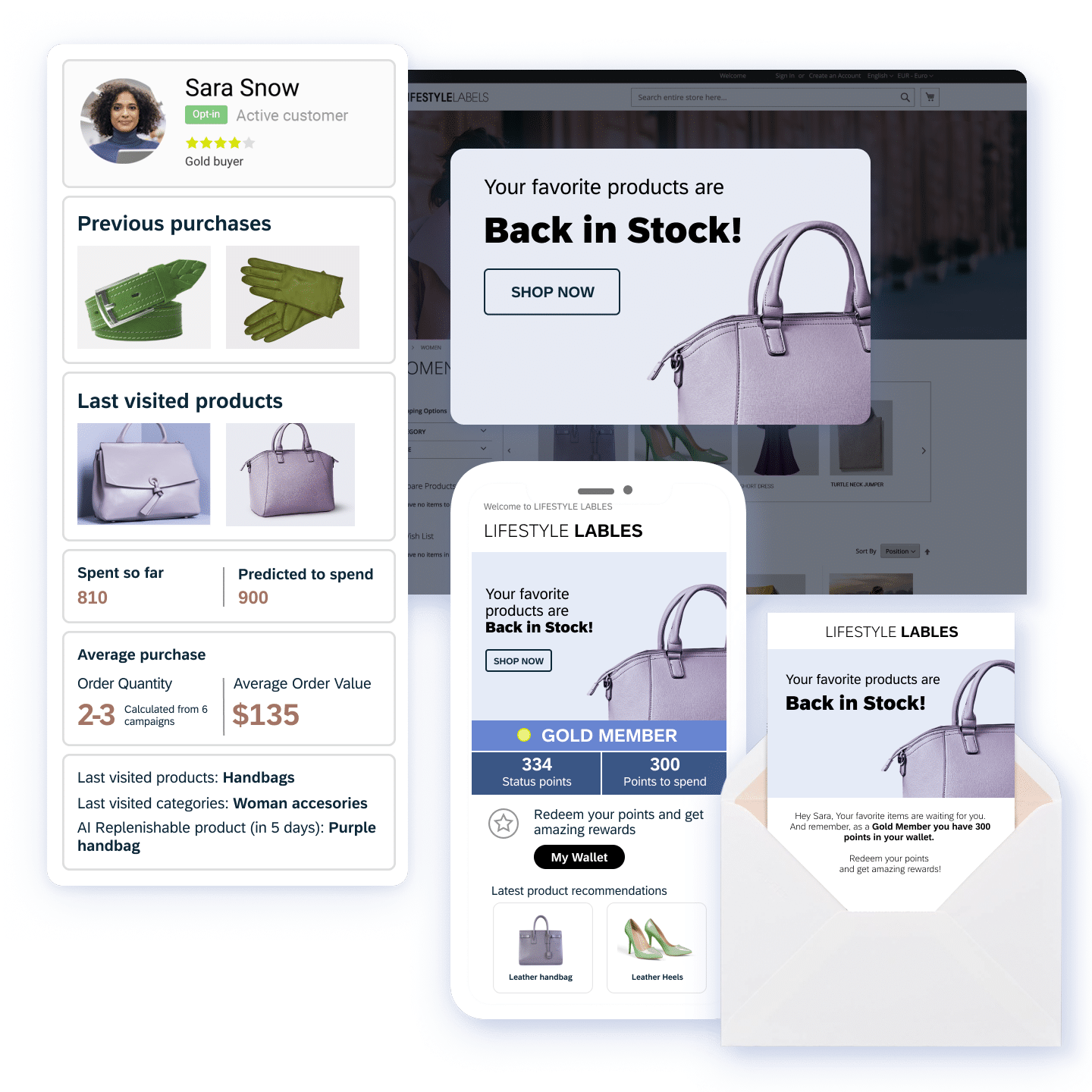 Use predictive real-time segmentation to power personalization
Use our personalization engine to build segments using AI algorithms that predict what customers are likely to do next based on past behavior. Personalize email subject lines or content based on your customers' engagement levels, target contacts based on their expected reactions to your web campaigns, or differentiate leads most likely to convert from those who will possibly go cold.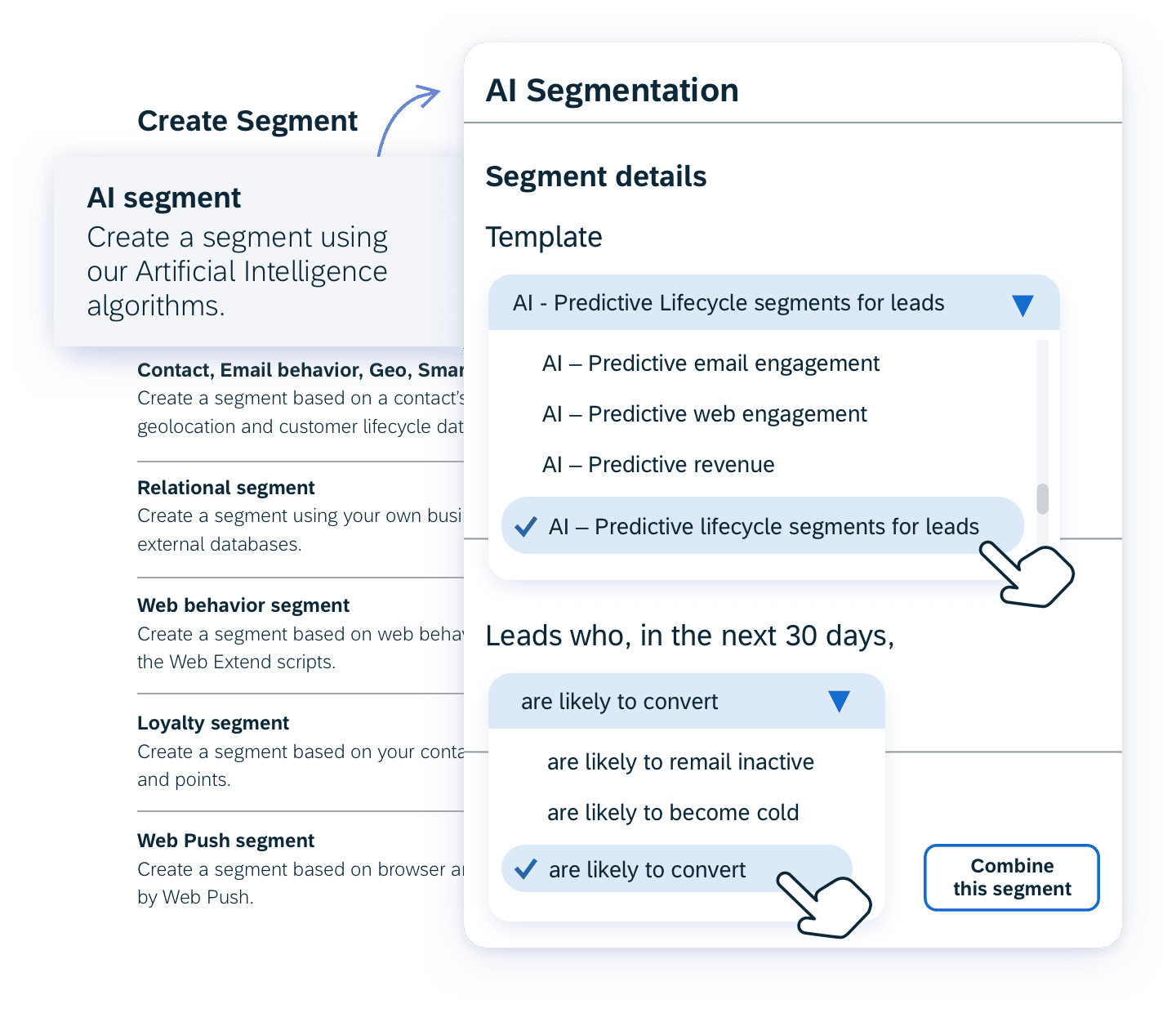 Gibson and Emarsys
Orchestrating Omnichannel Customer Journeys
In this tell-all video, you'll explore Gibson's approach to personalization, optimizing customer journeys, and driving lifelong customer loyalty
12 minutes
See the impact of your personalization efforts across channels
Measuring the impact of personalization when you're running multiple campaigns across multiple channels gets complicated fast. Emarsys shows the revenue impact of personalization by consolidating all your data streams, channels, and campaigns within a single platform.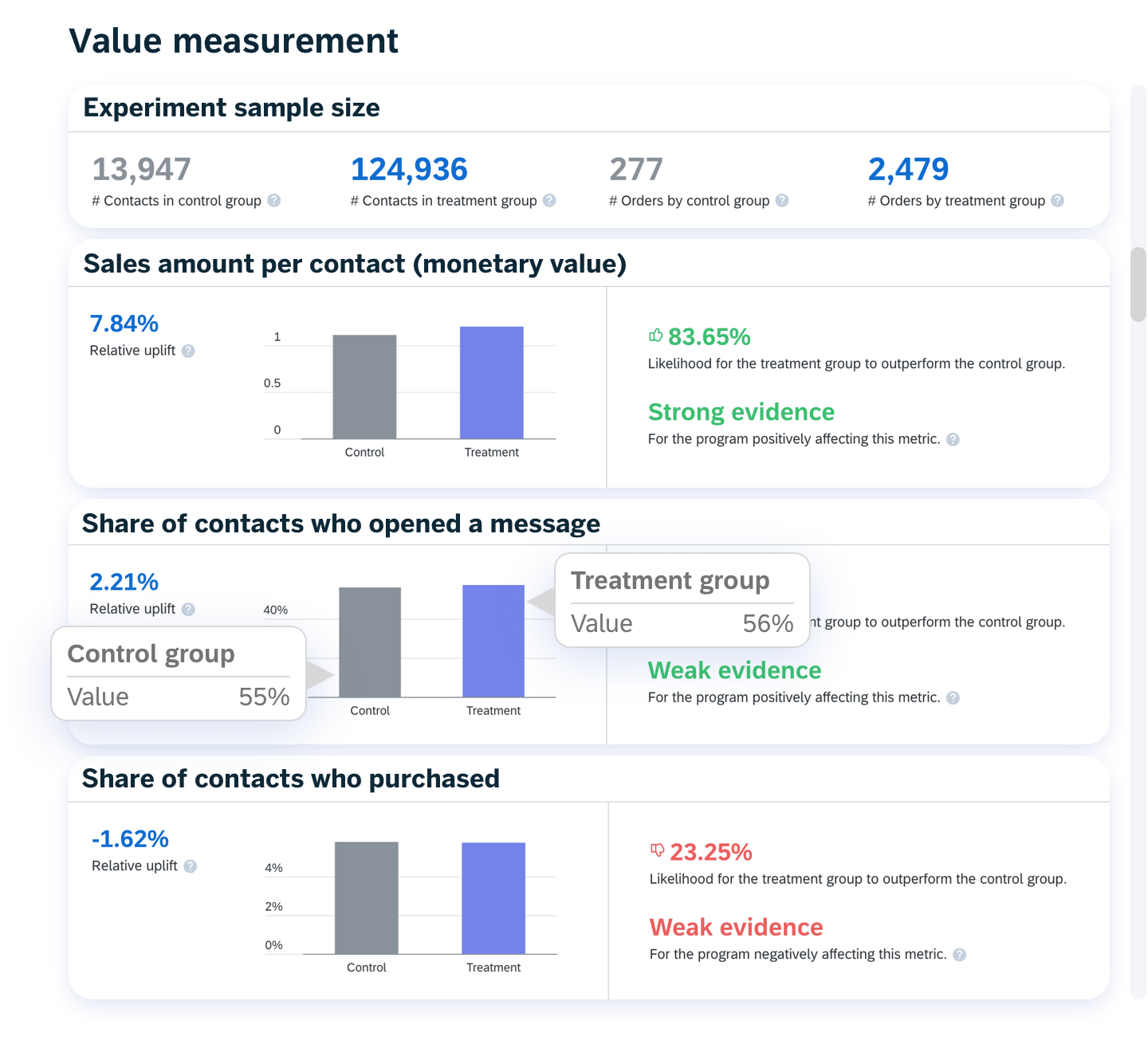 Hear it from our customers
Learn more about how personalization fits into our wider customer engagement platform
DISCOVER MORE
More on personalization
Featured Content