Customer Loyalty Solution
Actively engage customers and keep them coming back with personalized loyalty programs.
Supercharge omnichannel customer engagement and increase lifetime value with Emarsys' native loyalty solution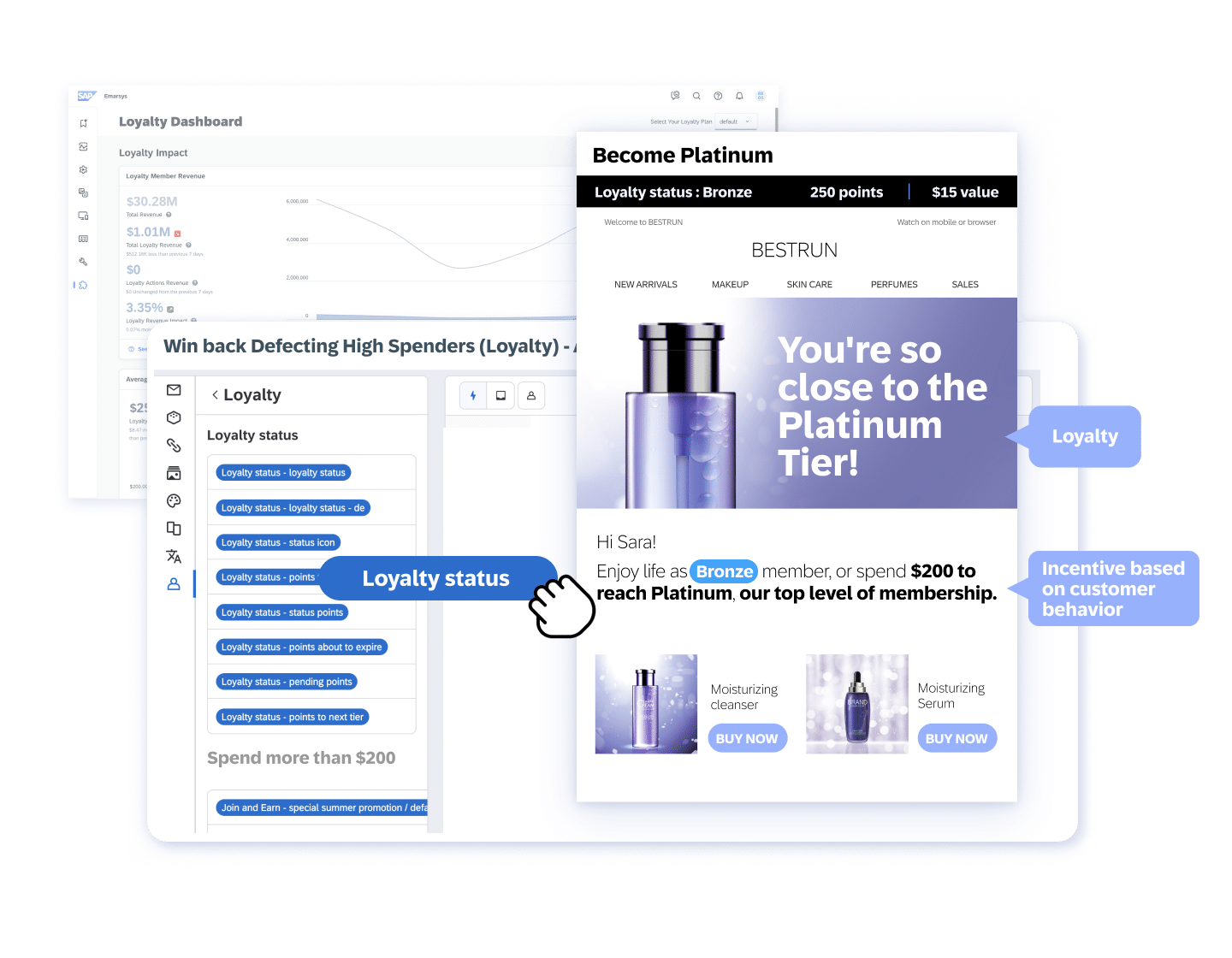 Build brand loyalty across every customer interaction

With the SAP Emarsys loyalty solution, marketers can launch personalized omnichannel loyalty experiences that reward, retain, and drive repeat customers, all from a single platform. Brands can enhance the customer journey by incorporating loyalty plans structured on different tiers and statuses, incentivize existing customers based on actions, engagement, or customer behavior, and measure the impact of a loyalty program to a business strategy.
Achieving true 1:1 personalization comes down to data and your ability to unify it, understand it, and act on it with the power of AI
Create personalized loyalty programs that drive customer lifetime value
Accelerate time to value with natively integrated solution for seamless functionality
Measure the revenue impact between your loyal and non-loyal customers
Increase CLTV with integrated loyalty data and use cases
Activate loyalty-specific cross-channel campaigns to drive repeat purchases and retain more of your customer base. Enhance your marketing campaigns with drag-and-drop personalized loyalty content based on your unified data — customer tier status, points, offers, rewards, and more — for highly engaging communications that convert more customers, more often, and at a higher rate.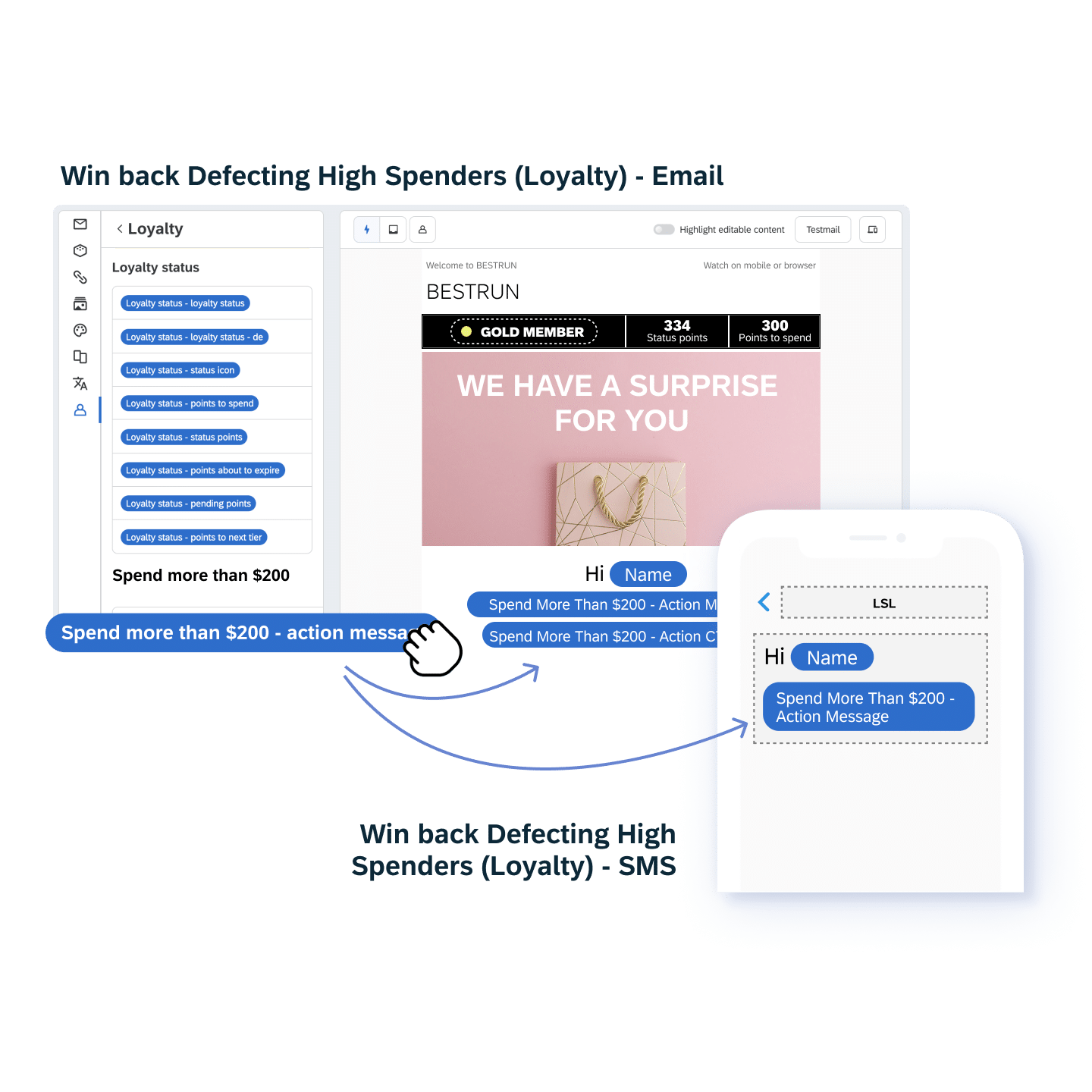 Launch pre-built loyalty tactics with ease
Boost greater results from your marketing campaigns, faster, with easy to launch pre-built tactics such as "invitation to join loyalty program" or "notification for rewards redemption." Drive loyalty program growth and forge new connections with non-members using channel-agnostic personalization and natively integrated use cases within Emarsys.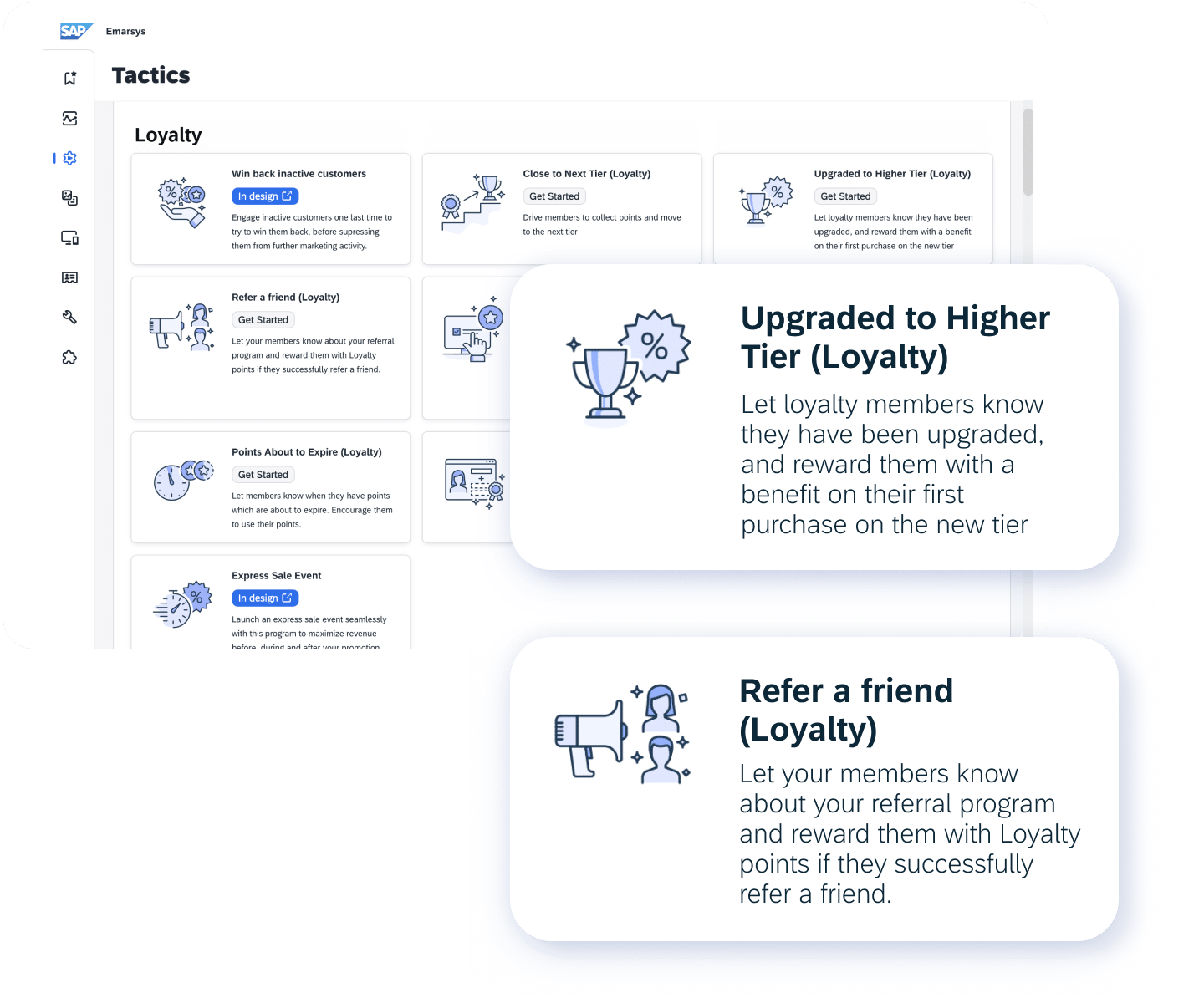 Personalize every moment to increase engagement
Drive conversions and increase retention by providing rewards, benefits, and personalized offers based on customer behavior, interactions, and events. Create highly relevant recommendations and deliver meaningful customer experiences based on your customers' individual preferences and data-driven insights.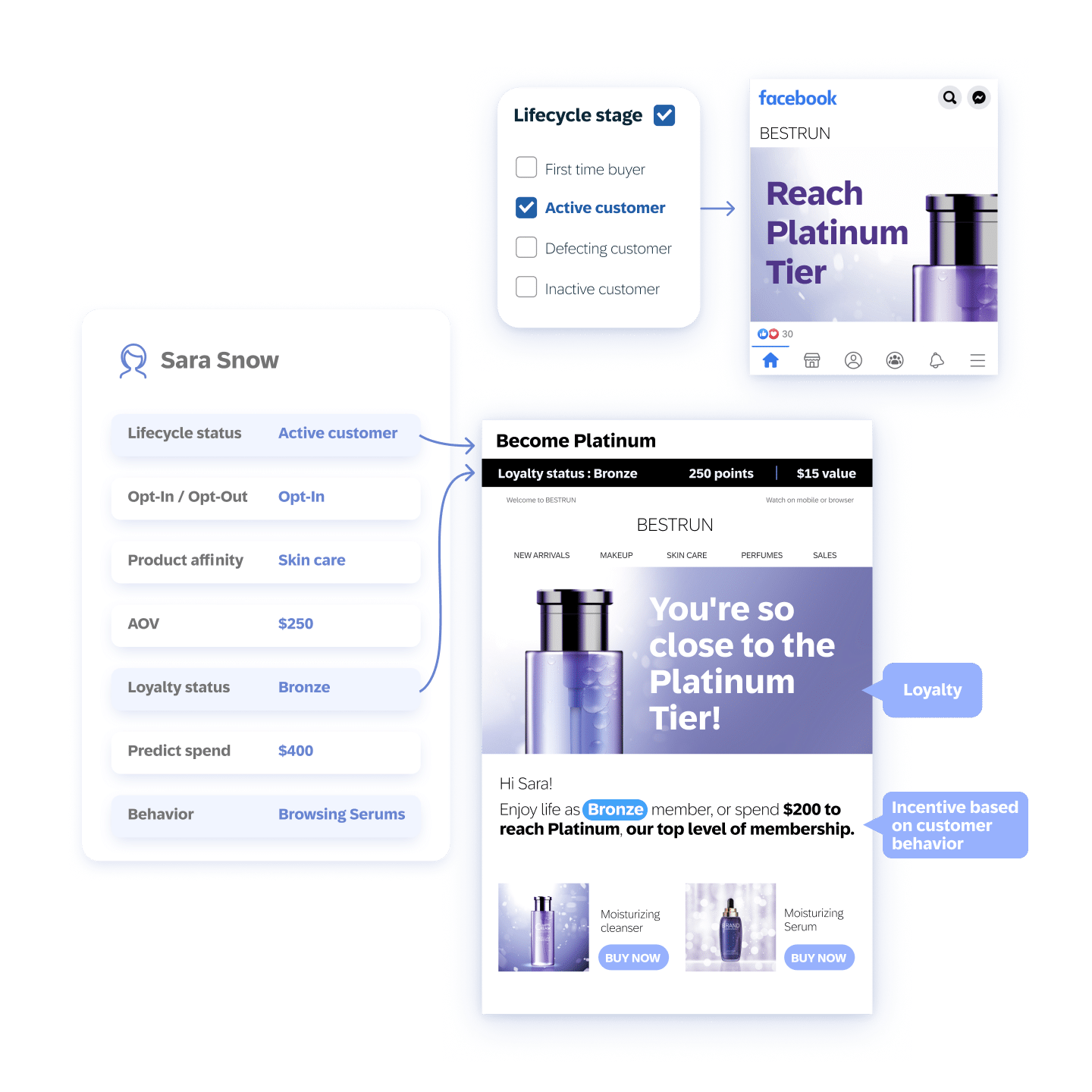 Create a consistent omnichannel experience for members
Tailor customer journeys to create more impactful, engaging moments across all your touchpoints. Quickly develop customer segments based on tiers and points and target them with 1:1 campaigns that foster brand advocacy and encourage repeat purchases.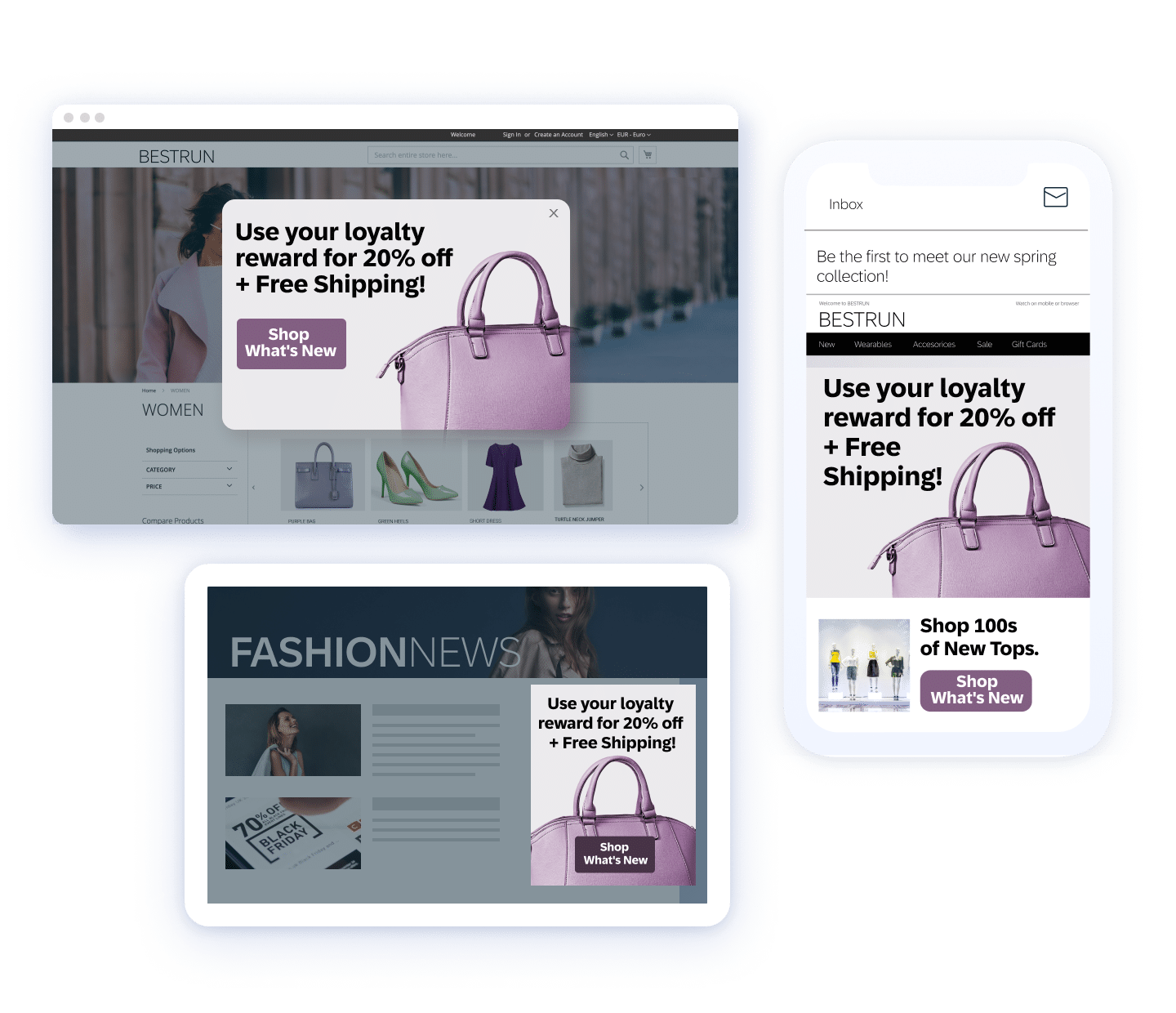 Gibson and Emarsys
Orchestrating Omnichannel Customer Journeys
In this tell-all video, discover how companies like Gibson Brands are approaching personalization, optimizing customer journeys, and driving lifelong loyalty
12 minutes
See how your loyalty efforts drive growth and revenue
Track the business impact of your loyalty campaigns with out-of-the-box Loyalty dashboards that identify trends and patterns and measure their results against overall objectives. Easily monitor program performance for member enrollment, revenue attribution, customer growth, and more.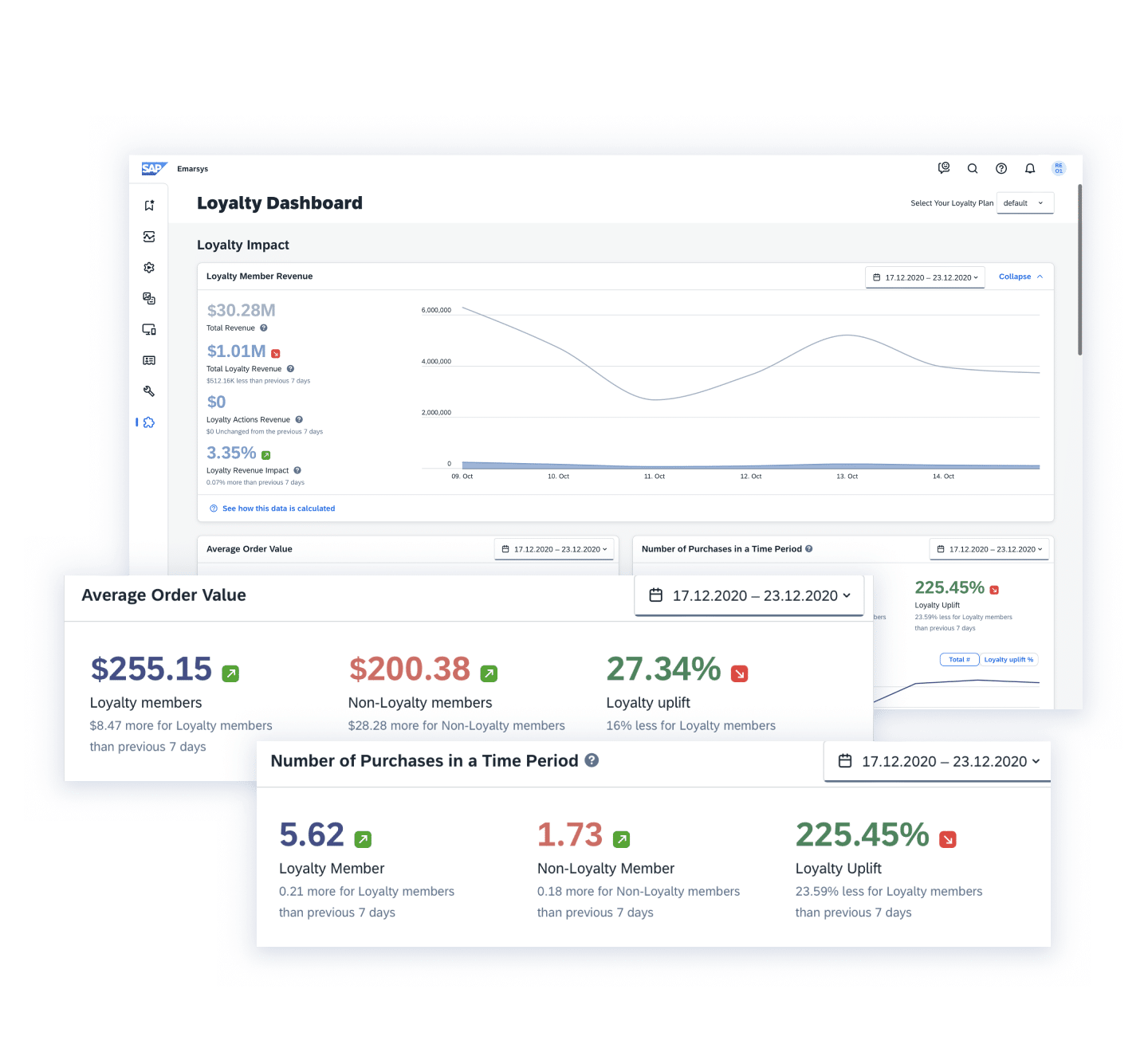 Adapt to your loyalty needs with a composable solution
Leverage the extensibility of the Emarsys platform to accelerate your loyalty strategies with best-in-class partner solutions such as Mention Me. Grow customer lifetime value with advocacy data and insights to engage brand advocates and unlock acquisition through referrals. And scale your loyalty programs for the enterprise with Annex Cloud to optimize performance, across the globe.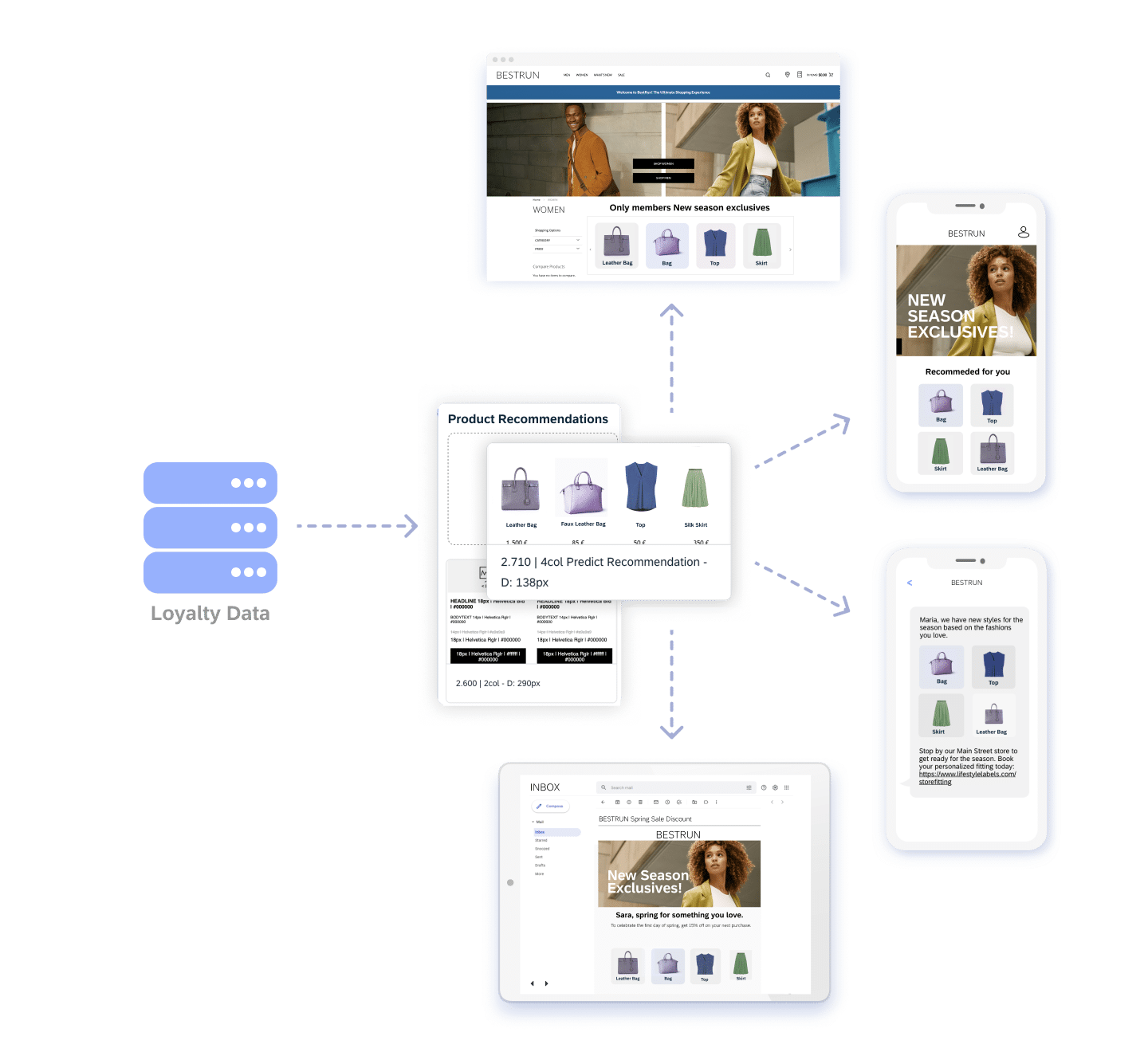 Hear it from our customers
Customer stories
Learn more about how personalization fits into our wider customer engagement platform
DISCOVER MORE
More on customer loyalty
Featured Content