Emarsys + SAP
Delivering revenue-generating CX together
Backed by the power of SAP, we bring more value to our customers than ever before. Together, we enable a truly personalized customer experience based on interactions across marketing, commerce, sales, and service.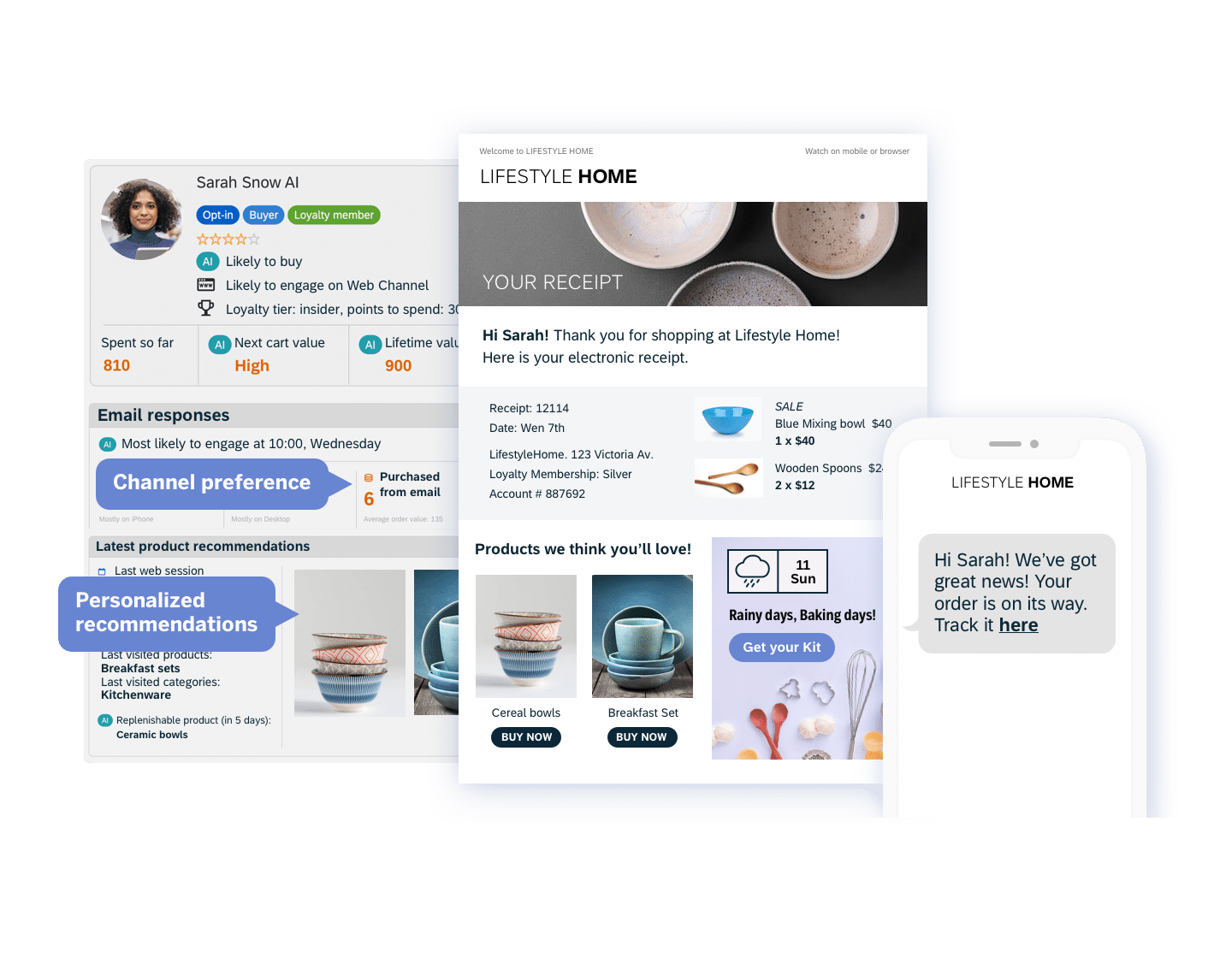 Fueling CX growth together

SAP is supercharging Emarsys's growth and ability to bring our omnichannel customer engagement platform and marketing expertise to more leading brands than ever.
The customer engagement platform for SAP CX 
Emarsys is the omnichannel customer engagement platform for SAP CX, delivering marketing automation, real-time personalization, and campaign sophistication that drives business outcomes.
SAP Commerce Cloud
Automatically synchronize customers, events, and products with Emarsys to unlock sophisticated automated tactics, smart contact segments, and real-time personalization.

SAP Customer Data Cloud
Connect front- and back-office systems to create a single source of truth that handles data privacy and consent so brands can personalize messages at every touchpoint.
Connect commerce to the customer journey
Plug-and-play integrations between Emarsys and SAP Commerce Cloud allow marketers to quickly deploy campaigns such as ordering, cart update, and product review.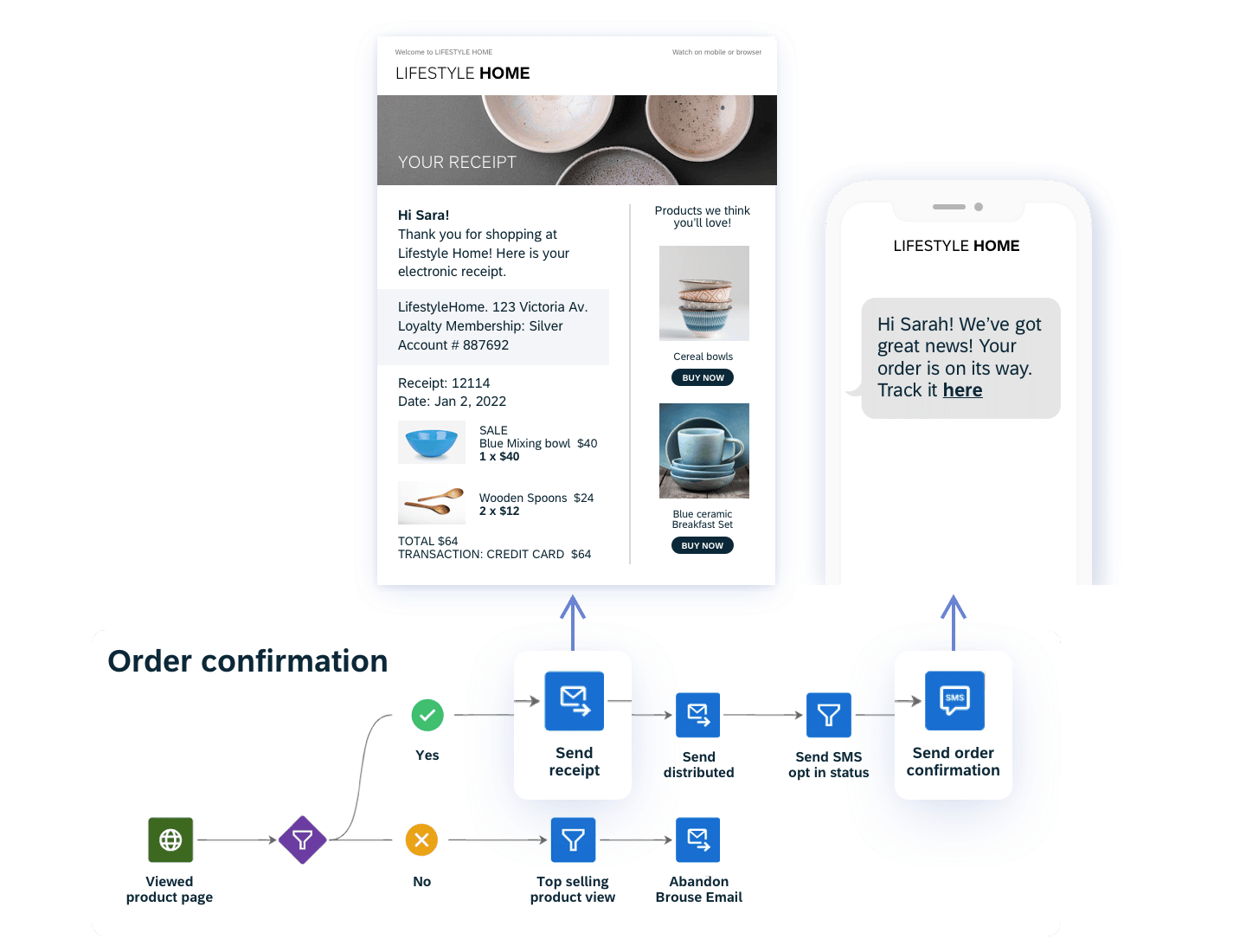 Unify data and build trust with Customer Data Cloud
With SAP Customer Data Cloud handling data protection and privacy, you can build trust and create the personalized, relevant experiences that are the foundation of a lifelong relationship between customer and brand.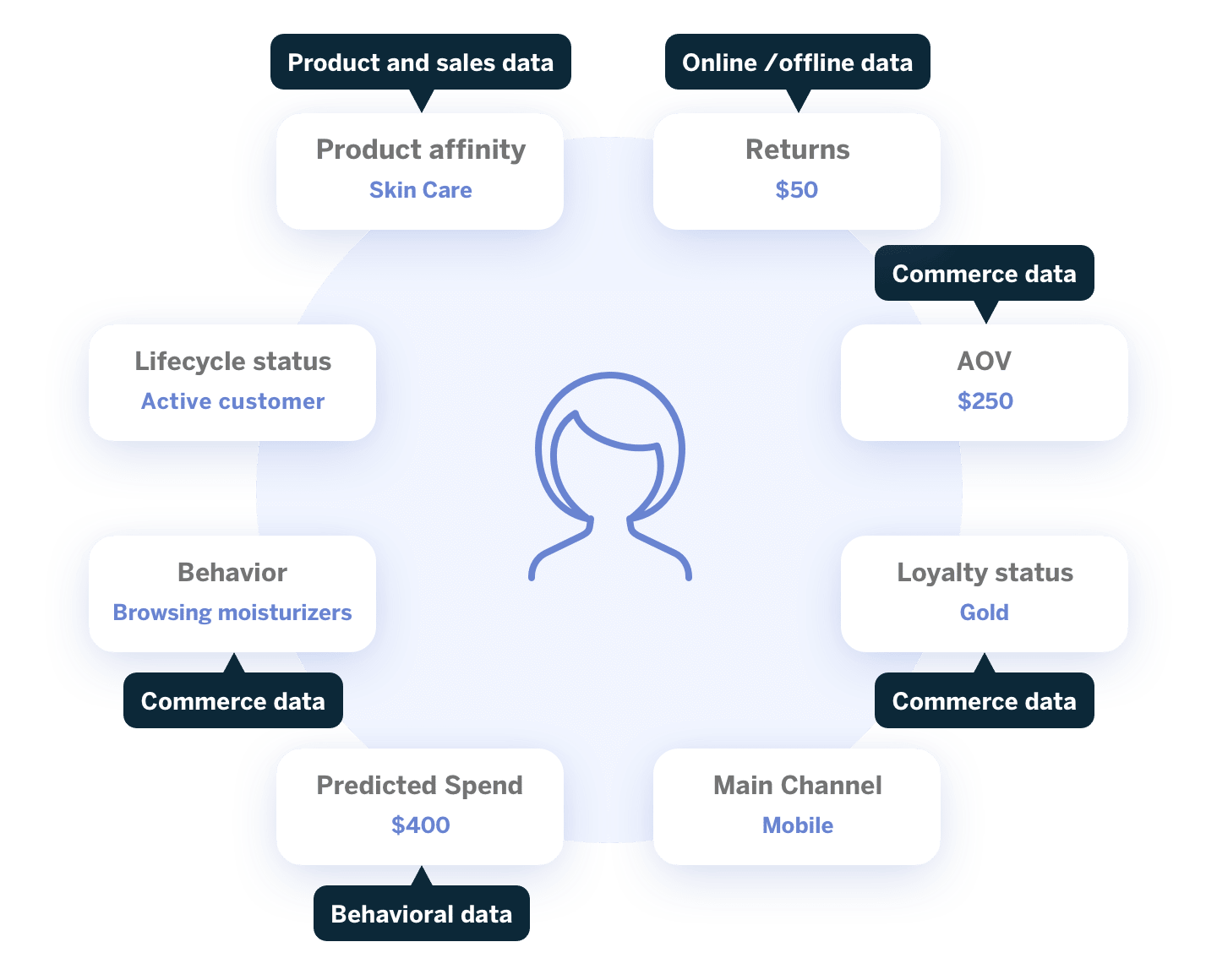 Discover more
Learn more about our customer engagement platform
More on Emarsys and SAP
Featured content
Deliver the


predictable, profitable

outcomes that your business demands with our omnichannel marketing solution
Request a Demo