Web Content Personalization with AI-Powered Insights
Power your website with AI to help customers find what they need
Combine real-time session data with historical CRM data to personalize web content for individual customers.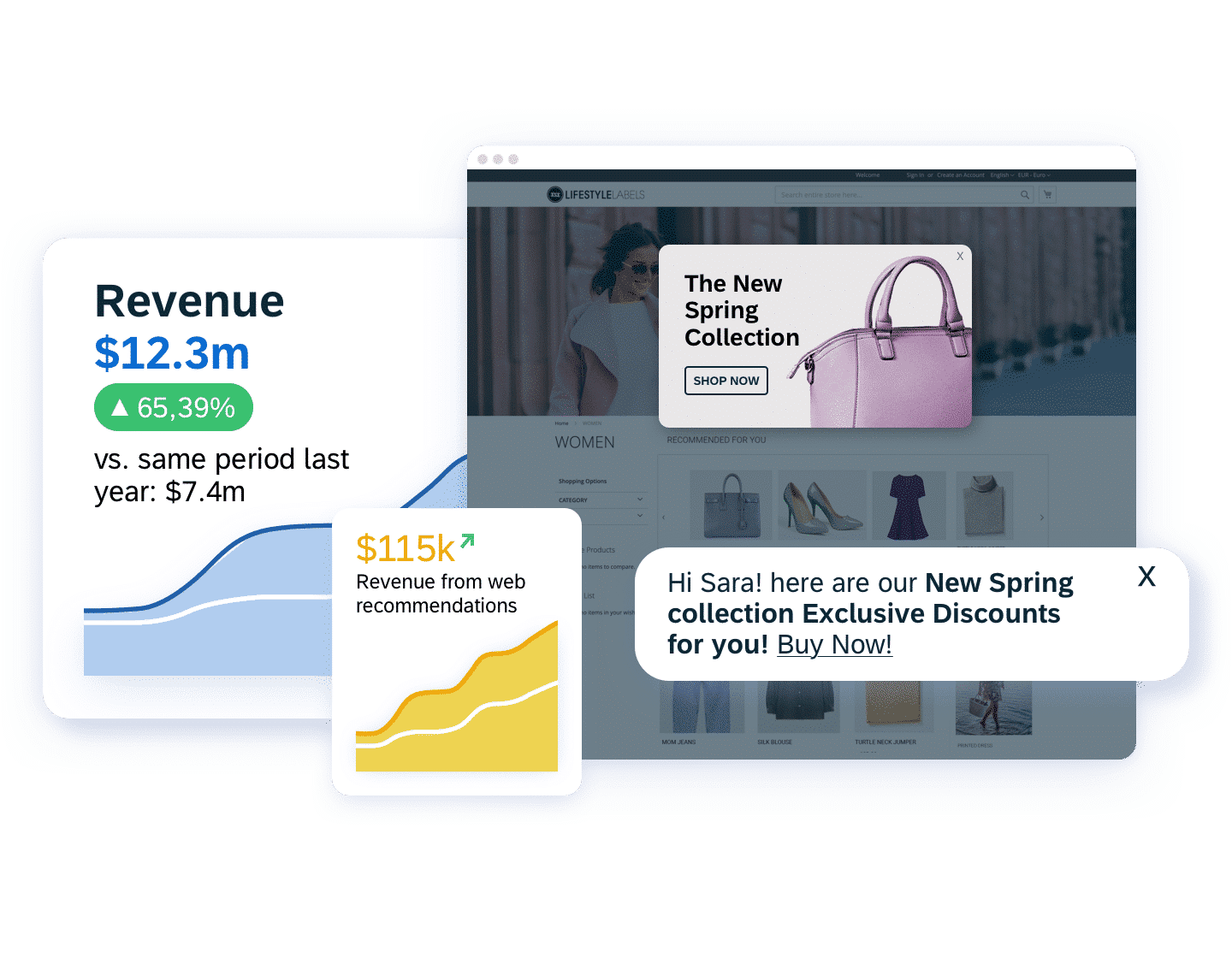 Use customer data and insights to turn web content into a revenue-driving machine

Every interaction a customer has with your brand is a tiny window into that person's affinities, desires, and behavior. Emarsys gathers those insights from multiple touchpoints and uses them to personalize your website. Our platform surfaces content and intelligent recommendations based on customer lifecycle stages and delivers consistent, personalized engagements that help customers find what they need, faster.
Turn anonymous online visitors into loyal customers
Segment visitors & serve up AI-powered offers
Use transactional messaging to increase conversion
Monitor and optimize web campaign performance
Personalize web content with behavioral data
Emarsys allows marketers to personalize web content based purely on web behavior. Increase acquisition and first purchase by building automations that display recommended products or offers based on clicks and browsing behavior.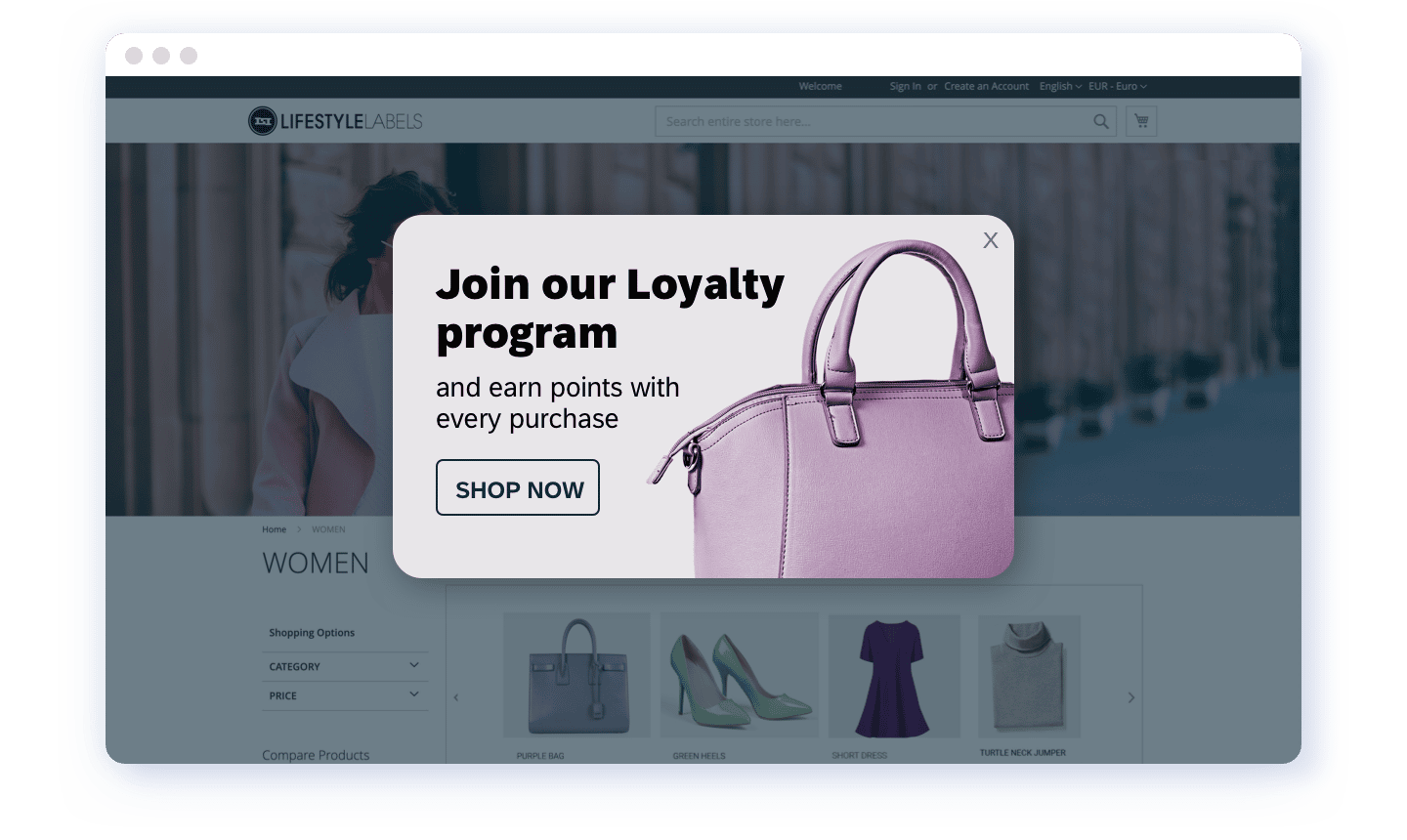 Turn unknown visitors into known customers
The Emarsys Web Channel enables marketers to easily create personalized ribbons and overlays to increase email subscribers, add to first-party data, and drive conversion.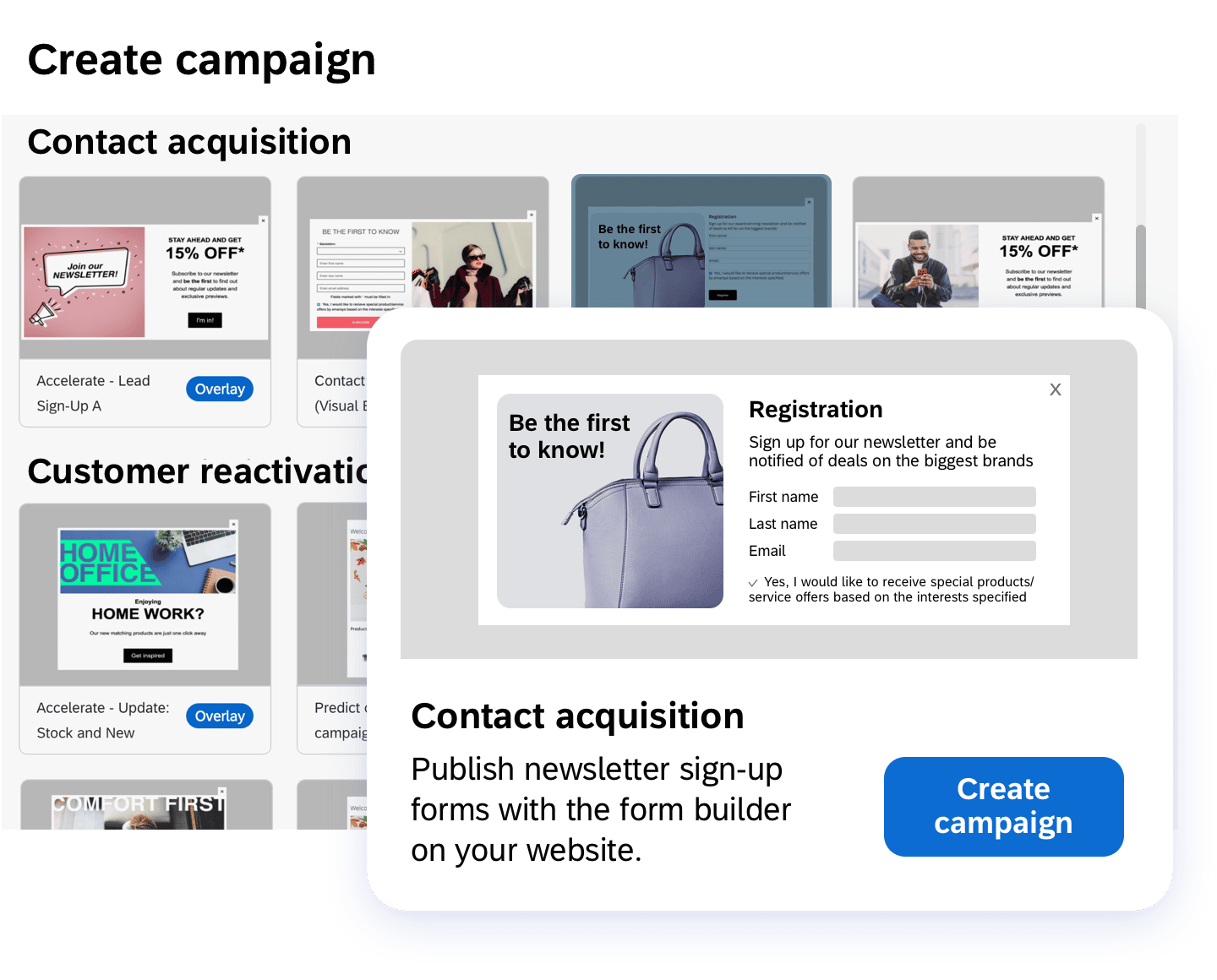 Build web personalization into cross-channel campaigns
Use web behavior to personalize content across channels — email, mobile, digital ads, and SMS. Target customers with product recommendations, special offers, and personalized content on the channel they are most likely to engage.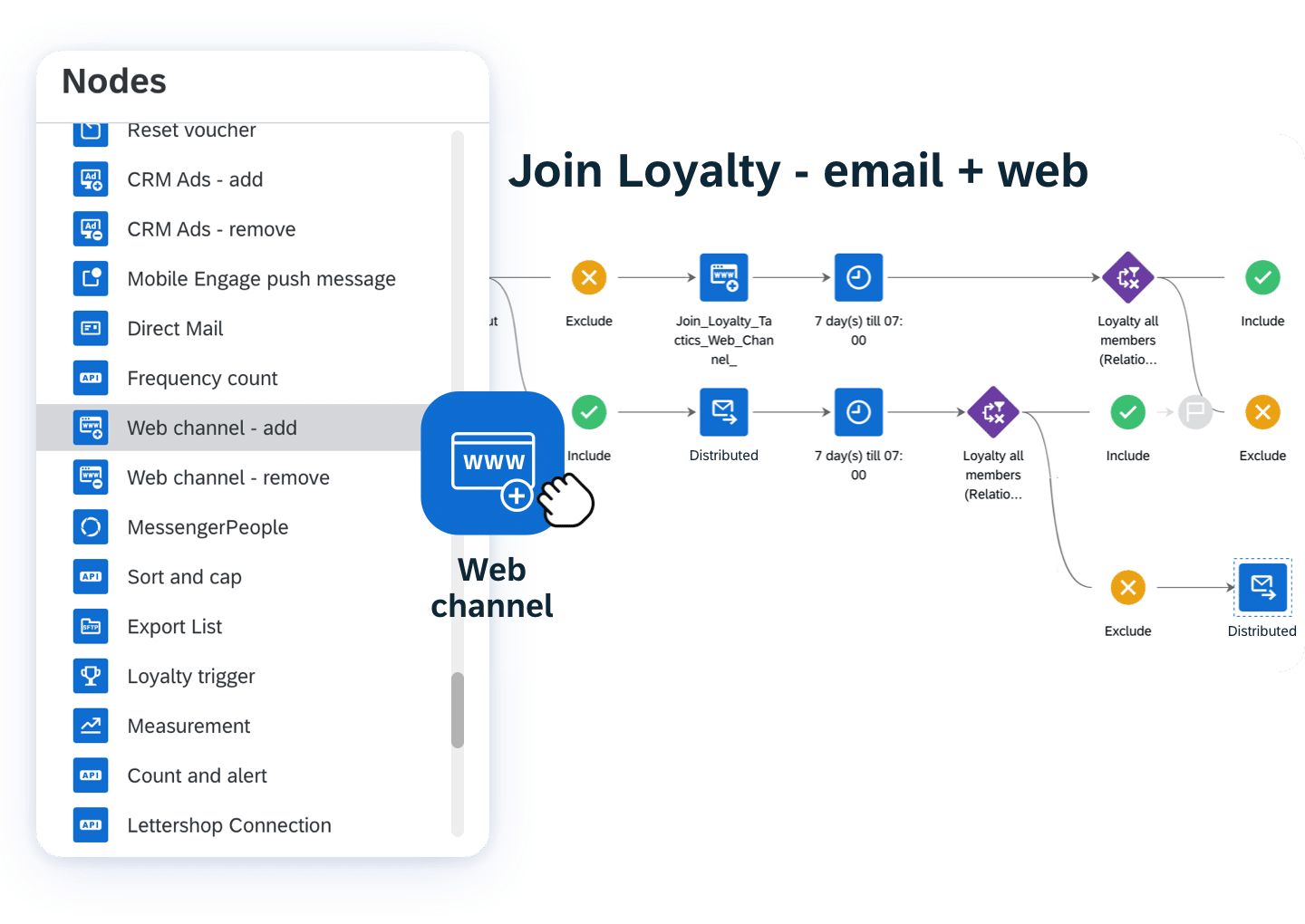 Win back inactive users across channels
Drive web engagement, win back inactive users, and drive repeat traffic & purchases with personalized web push messages. Send real-time messages directly to your customers' browsers to be triggered as users perform specific actions across any channel.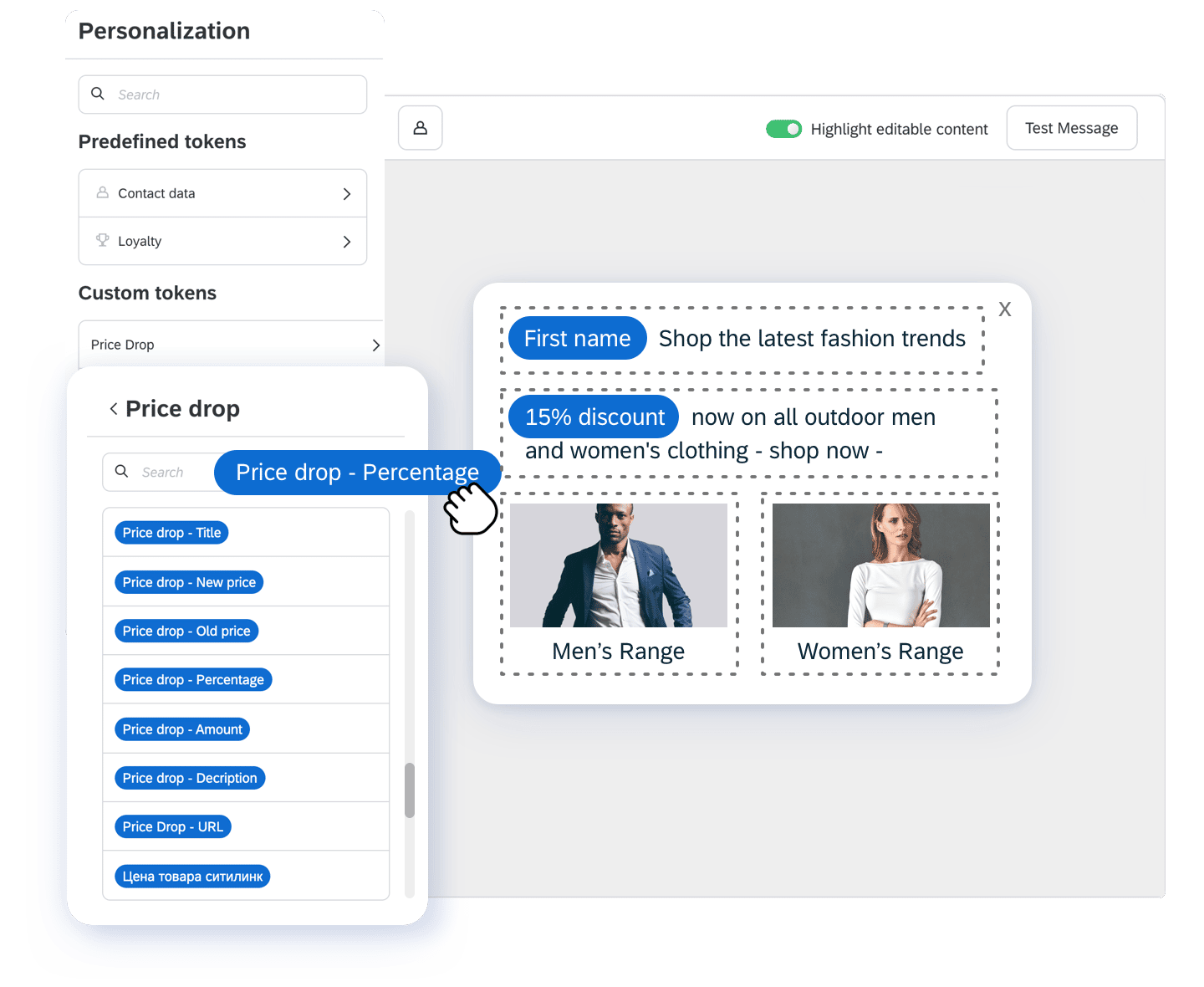 Gibson and Emarsys
Orchestrating Omnichannel Customer Journeys
In this tell-all video, discover how companies like Gibson Brands are approaching personalization, optimizing customer journeys, and driving lifelong loyalty
12 minutes
Measure the performance of web channel campaigns
Grow your customer base and web interactions by measuring your web channel execution and campaigns from the Web Channel Dashboard. View both mobile and desktop web performance including impressions, clicks, and recent visitor activity.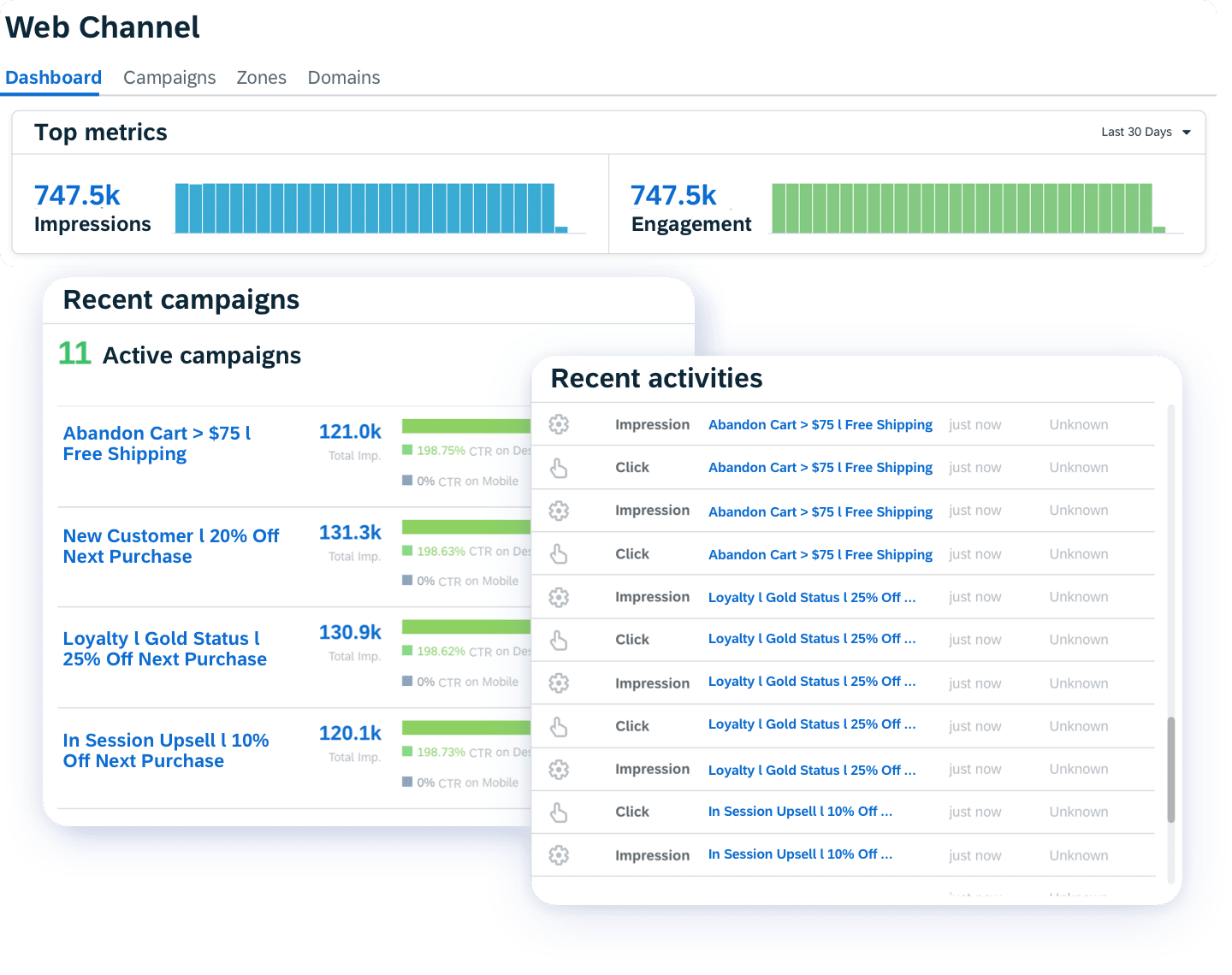 Hear it from our customers
Personalizing tactical web channel campaigns to target specific users
Hear their story
"We can now choose an identified segment or even unidentified users and run some great tactical campaigns to achieve some real ROI for the business."
Increasing online revenue by 15% in 6 months with automated customer journeys
Hear their story

"Emarsys has enabled us to create automated personalized customer journeys across email, on-site, and paid channels. Their automation capability has powered our rigorous A/B testing, achieving 15% revenue uplift on these journeys."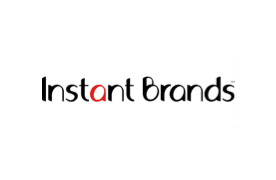 Leveraging the web channel to hit all customer journey touchpoints
Hear their story
"[How] Emarsys really helps a smaller team is [by] making the data accessible to where we can go in and find it easily, but then also making it where we can dig down as deep as [we] want to go."
Learn more about how web personalization fits into our wider customer engagement platform
DISCOVER MORE
More on web content personalization
Featured Content
Deliver the


predictable, profitable

outcomes that your business demands with our omnichannel marketing solution
Request a Demo