Explore Solutions
AI-driven marketing automation solutions tailored by industry
The Emarsys Customer Engagement Platform helps brands from around the globe and marketers from a wide variety of industries to personalize cross-channel customer engagement that drive business outcomes.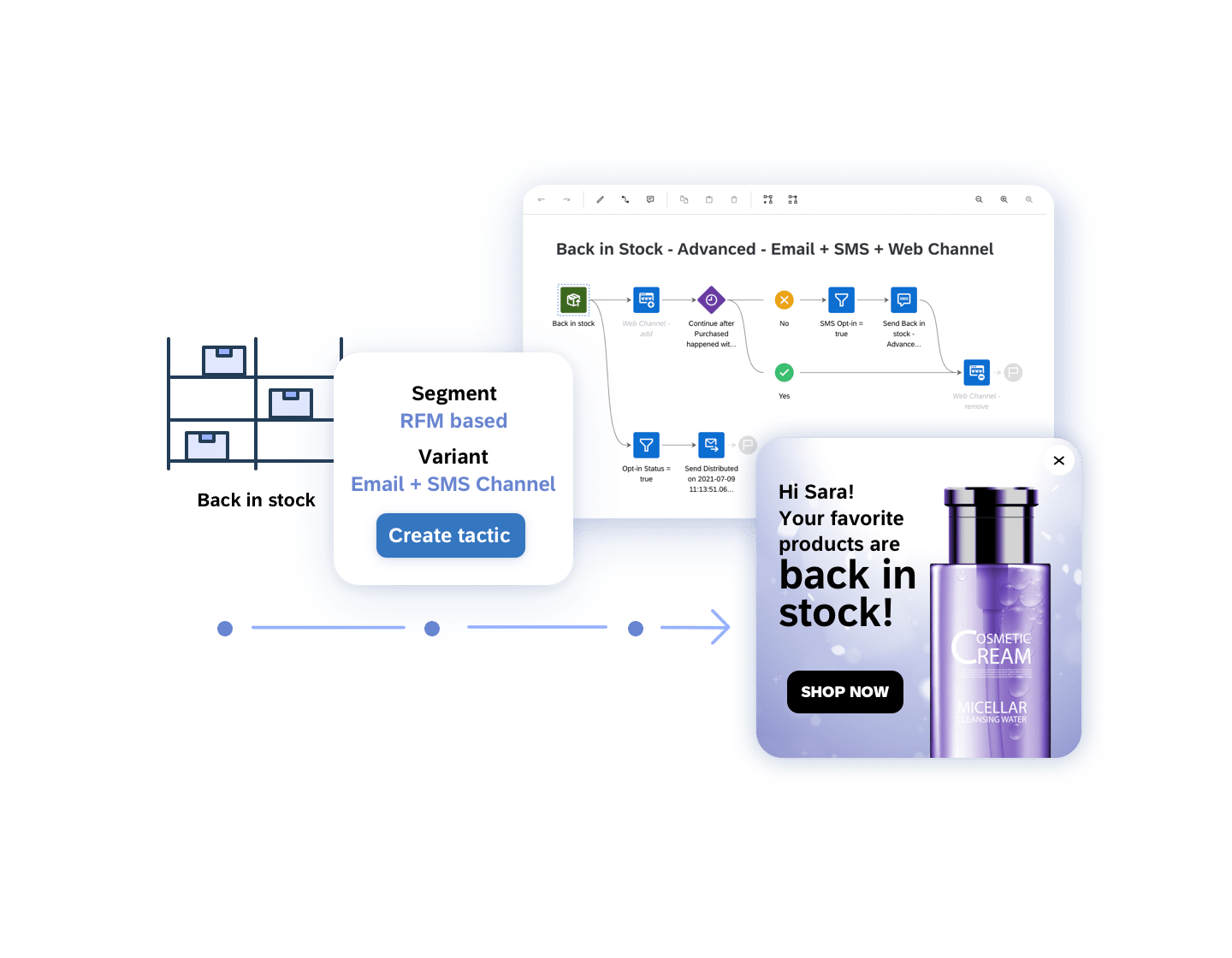 Giving more power to industry-leading marketers

Your customers demand relevant, personalized engagements — wherever they interact with your brand. To meet those expectations, you need a customer engagement platform you can trust to navigate the nuances of your industry. By unifying sales, product, and customer data into a single source of actionable insights, Emarsys gives marketers the power they need to accelerate business outcomes.
Retail and E-Commerce
Grow online, mobile, and store sales by engaging with shoppers wherever they are. The Emarsys platform allows marketers to execute personalized campaigns based on a complete view of customer, business, and marketing performance.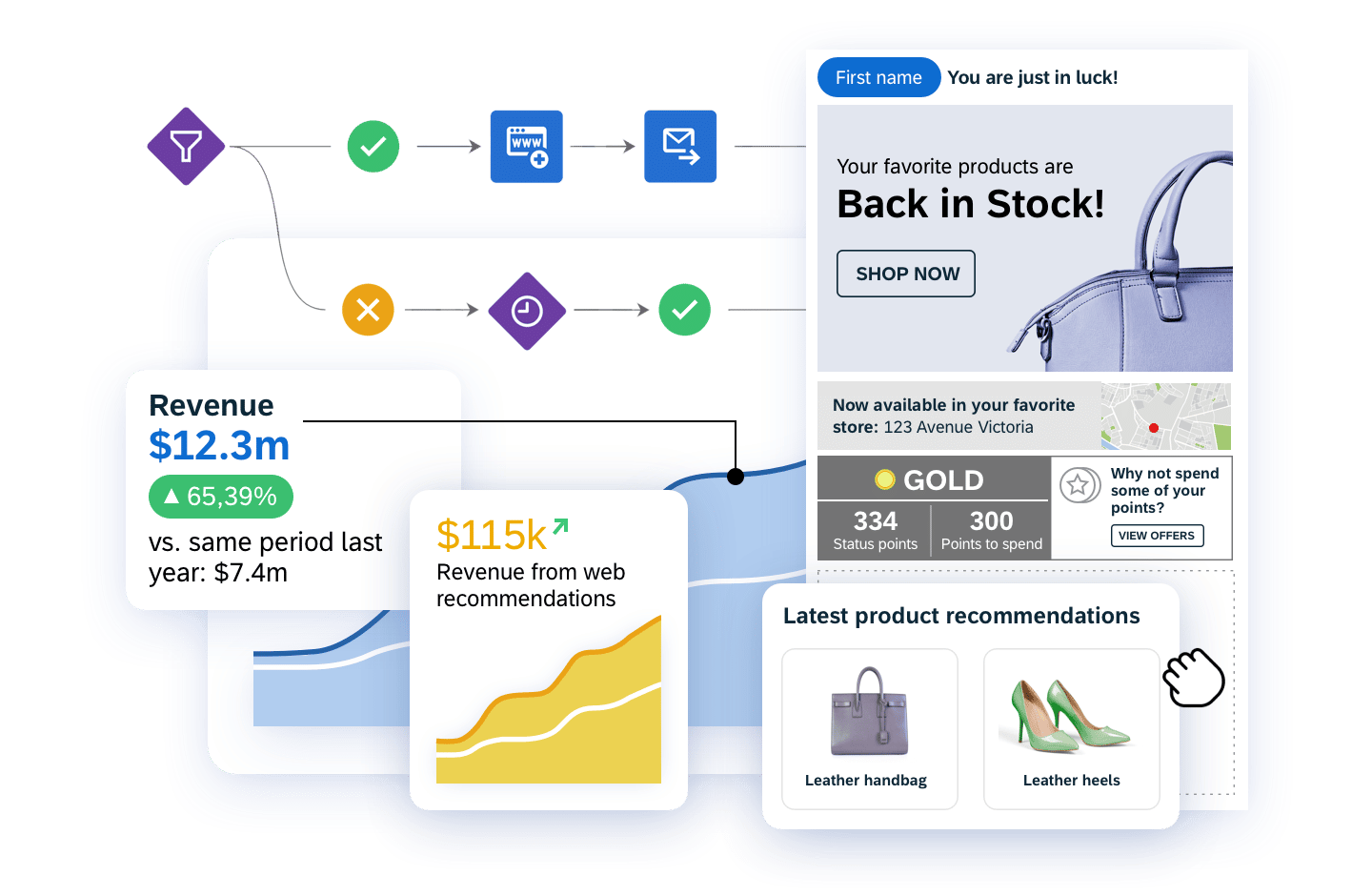 Consumer Products
Drive future purchases, deeper loyalty, and higher CLTV by collecting and activating first-party data across every channel in a single platform.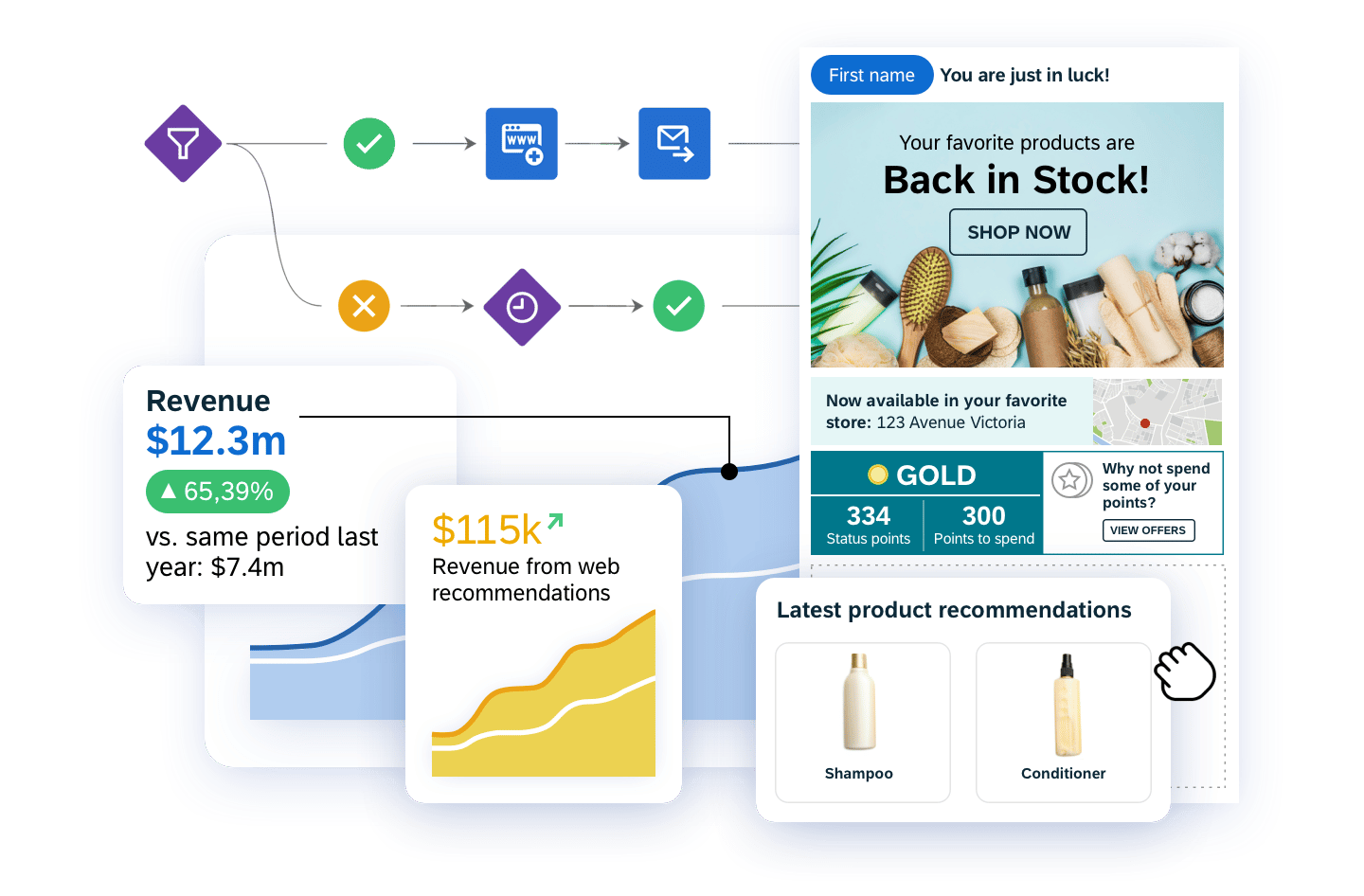 Travel and Hospitality
Unlock the full value of your travel and hospitality database with 1:1 personalized marketing that drives engagement, nurtures loyalty, and maximizes customer lifetime value.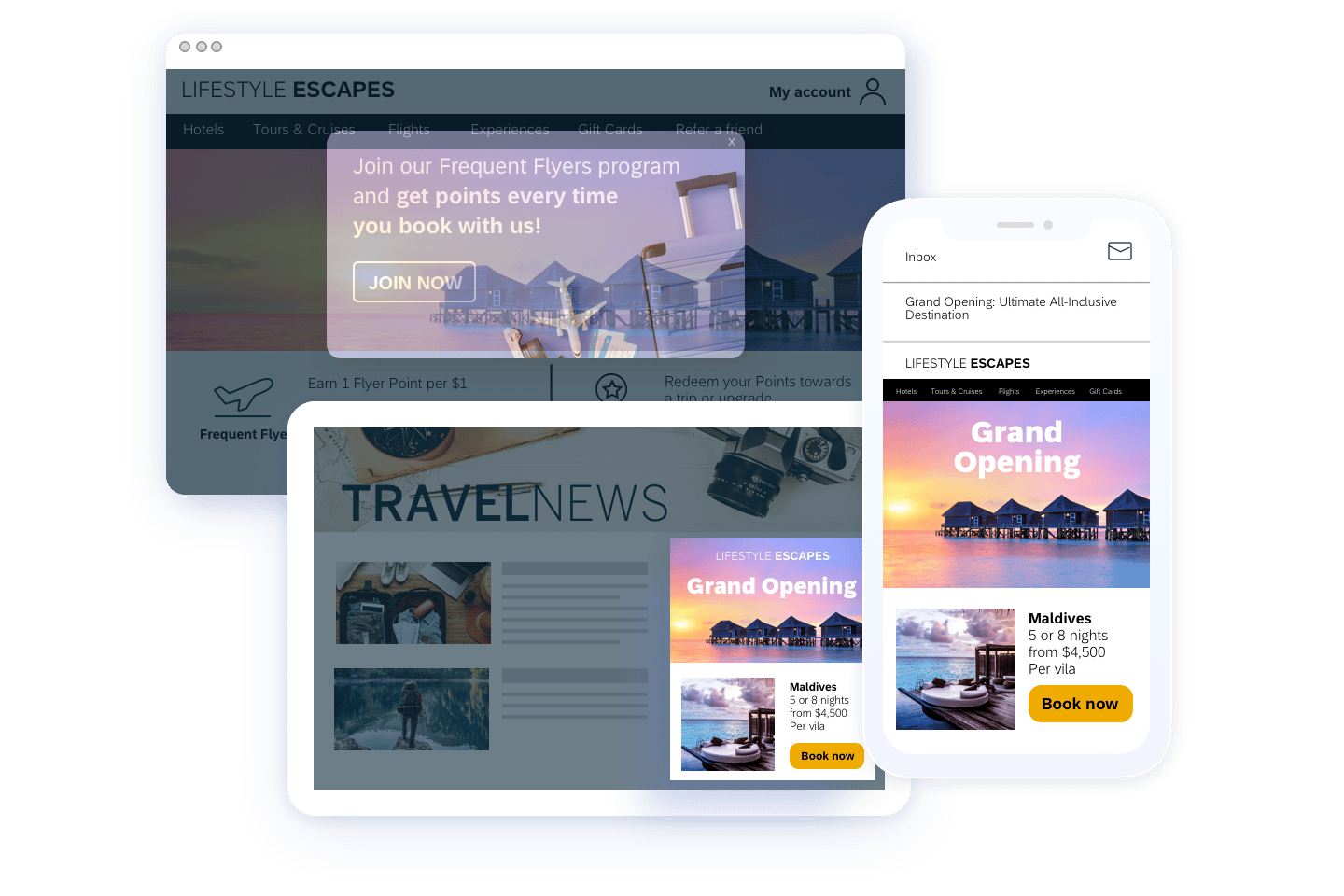 See Emarsys for yourself in
just 3 minutes
Discover why thousands of marketers trust Emarsys to unify their customer data and generate accurate, actionable marketing insights.
Sports and Entertainment
Connect data across digital and physical locations to unlock real-time personalization that increases engagement, fills more seats, and secures lifelong fans.
Media and Communications
Use first-party data to create personalized, cross-channel engagements that improve consumer experience, foster loyalty, and maximize monthly recurring revenue.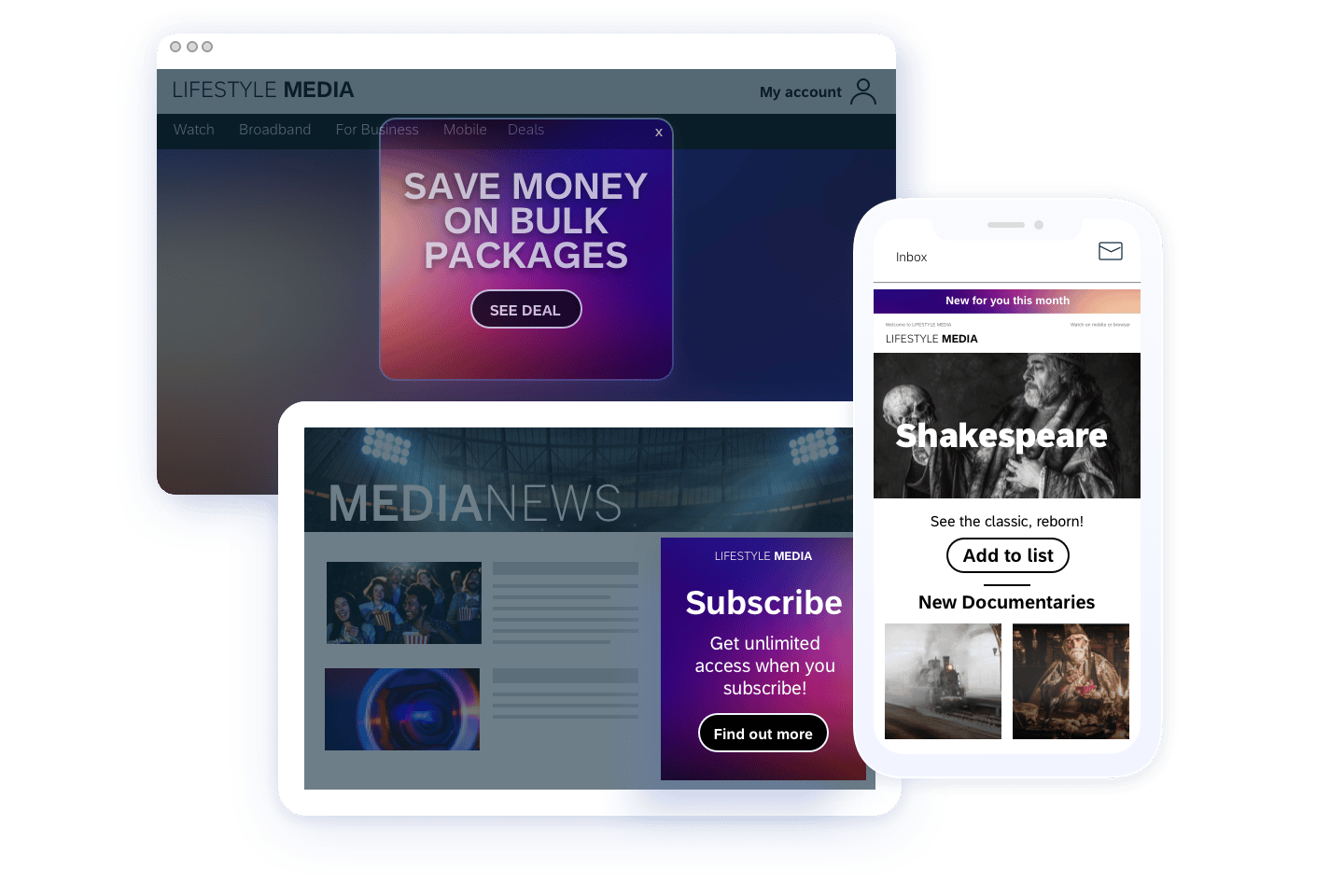 Learn more about how our solutions fit into our wider customer engagement platform.
Platform capabilities
Deliver the


predictable, profitable

outcomes that your business demands with our multi-channel marketing platform.
Request a Demo