Omnichannel Customer Engagement for Travel & Hospitality
Turn prospective customers into repeat bookings with 1:1 personalization.
Unlock the full value of your traveler database with 1:1 personalized marketing that drives engagement, nurtures loyalty, and maximizes customer lifetime value.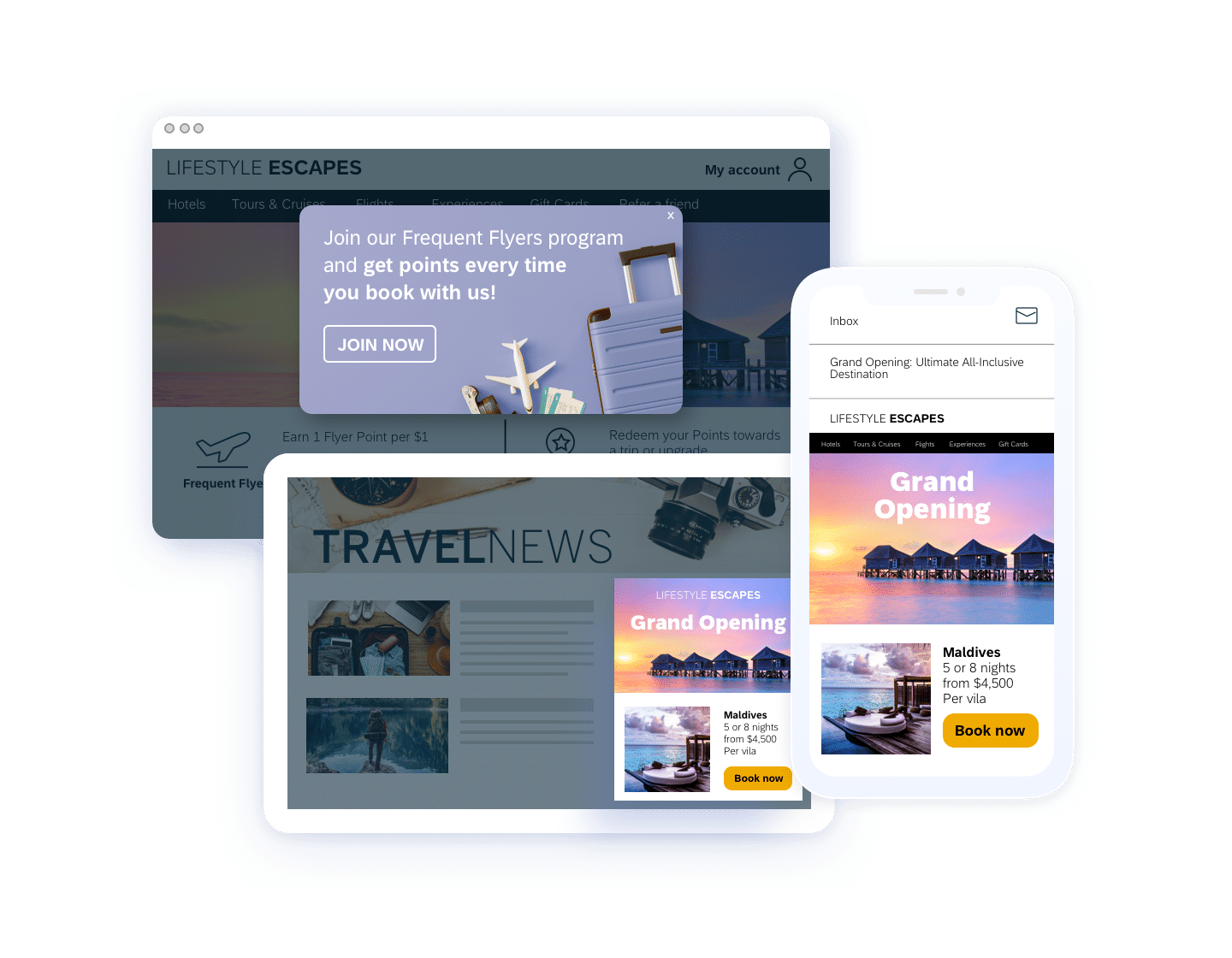 The omnichannel customer engagement platform of choice for leading travel & hospitality businesses
Unleash the power of your traveler database and drive predictable, profitable business outcomes
Reactivate databases and win back inactive customers
Entice lapsed customers back to booking with 1:1 personalized content and offers.
Connect disjointed customer journeys to improve conversion rates
Quickly build and deploy AI-powered automations and engage customers across multiple channels.
Increase CLTV and combat declining trip frequencies
Create integrated upsell and loyalty programs that turn first-time guests into loyal, repeat customers.
Leverage your first-party data to create seamless travel experiences
From past bookings to real-time browsing behavior, our Integrated Data Layer easily consolidates your first-party data into a deep understanding of each traveler's individual needs. Use this to quickly build personalized, cross-channel engagements that optimize traveler experience, increase engagement, and grow loyalty.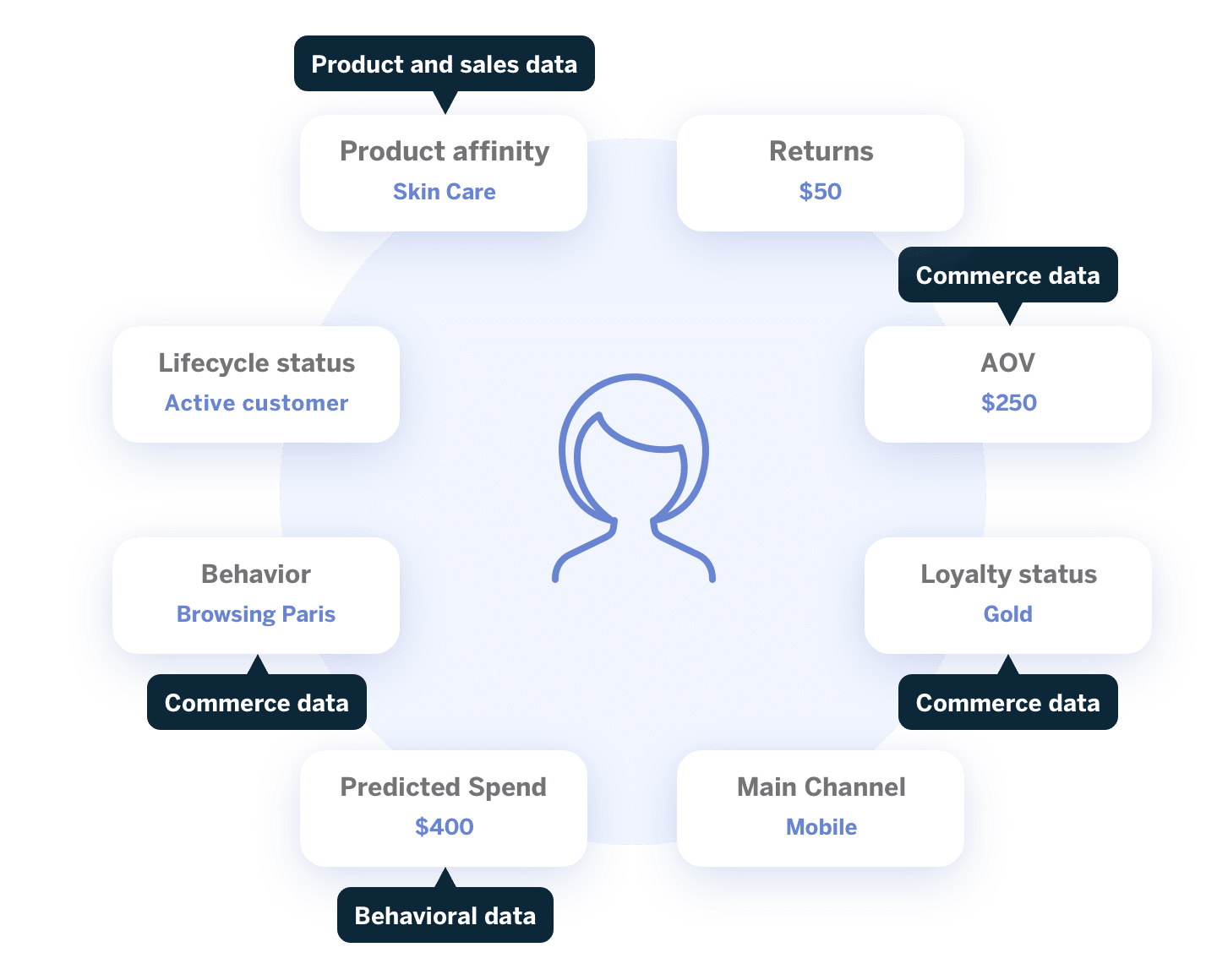 Re-engage lapsed customers with AI-powered segmentation
Unlock endless database revenue opportunities with dynamic segmentation, powered by AI. Automatically group customers by lifecycle stage and real-time behavior to trigger personalized engagements that win back lapsed or defecting customers.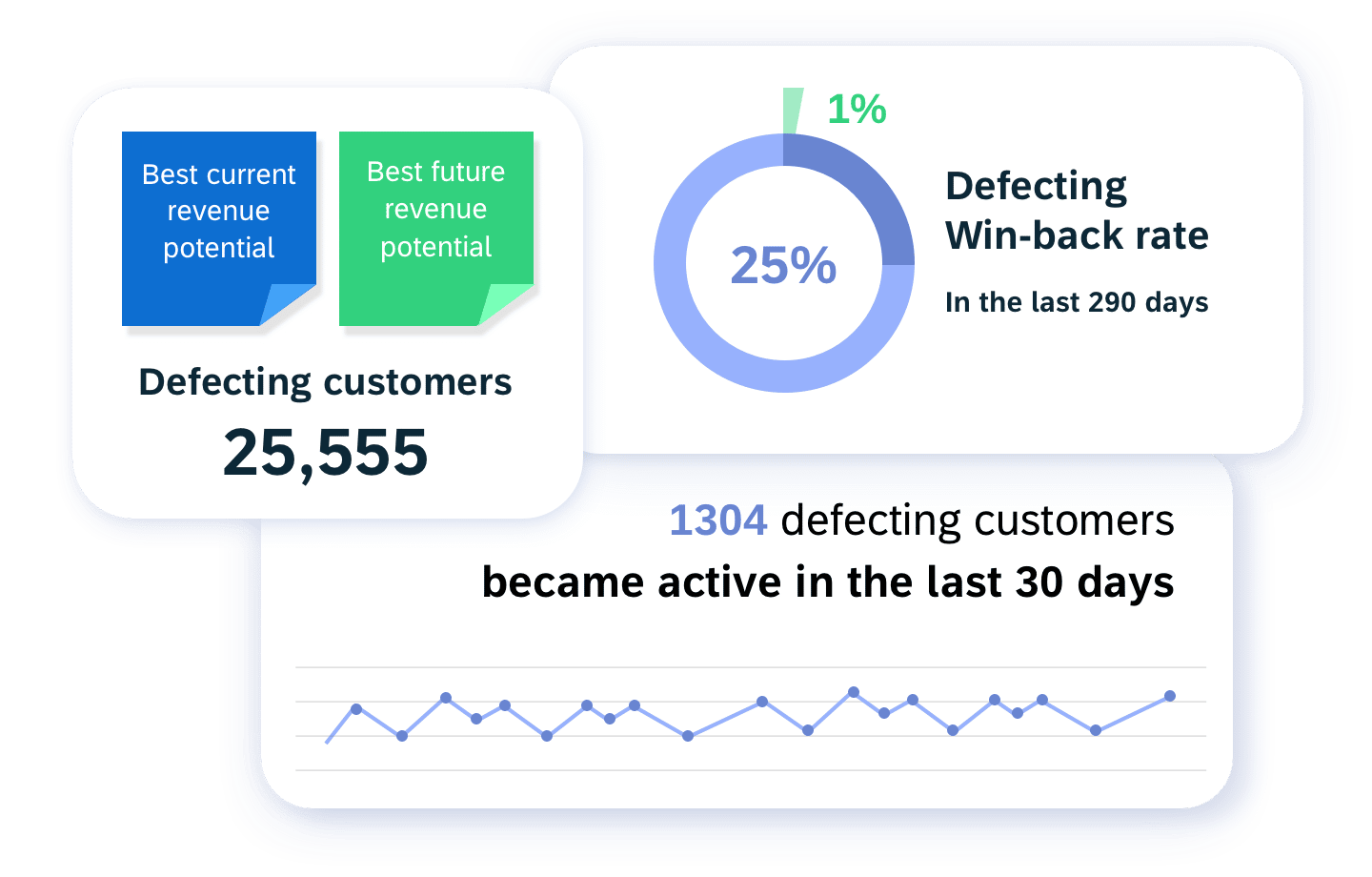 Optimize traveler experience with real-time mobile automations
Engage travellers across every stage of their journey with targeted mobile automations, enriched with open-time content. From boarding passes to booking updates as well as hotel and rental car availability, deliver time-sensitive information triggered by real-time geofenced triggers, push notifications, SMS, or email.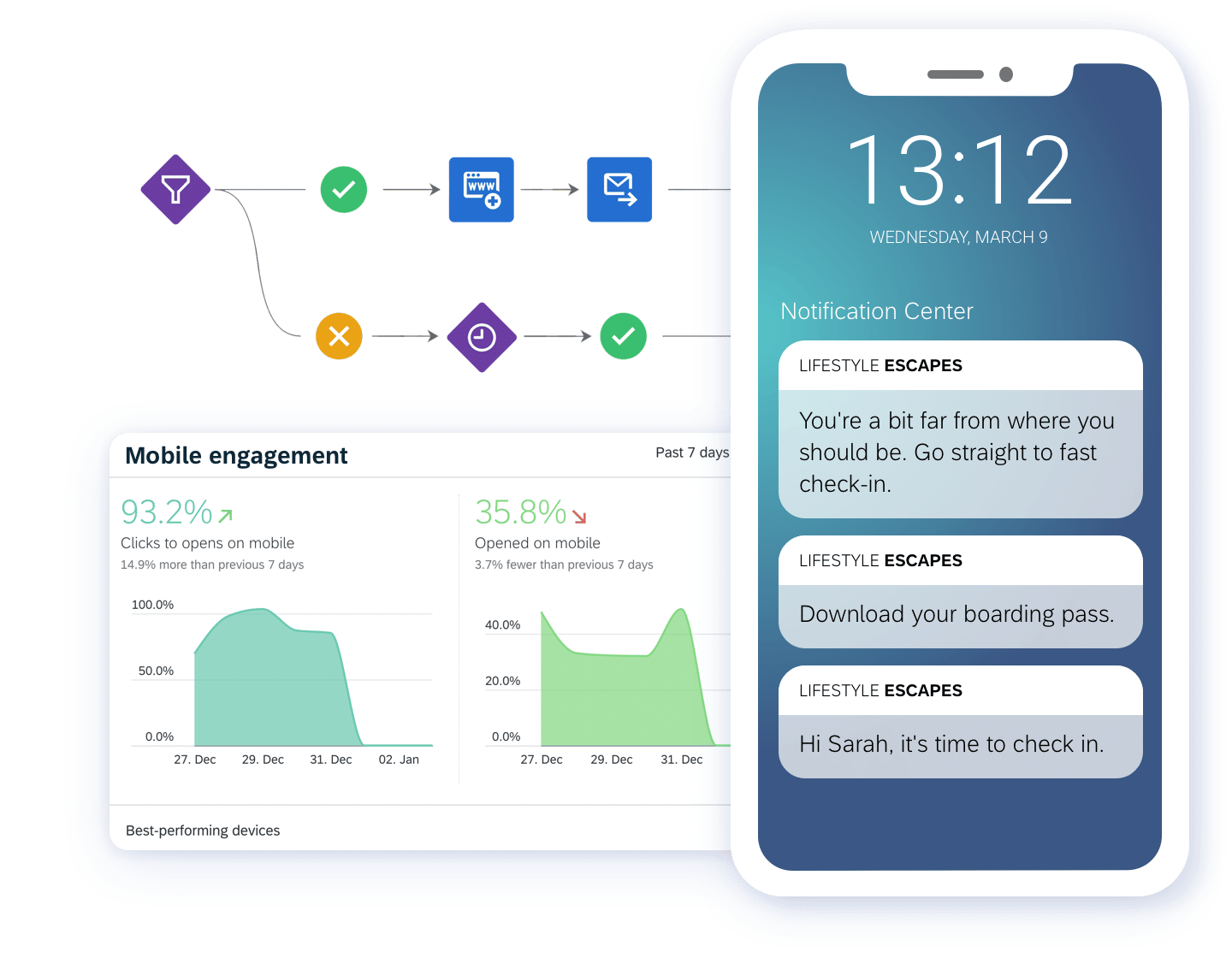 Turn browsing into booking using personalized omnichannel engagements
Entice budding travelers to book with automated engagements, enriched with 1:1 personalization. Easily send automated booking abandonment emails to potential customers personalized with the hotels or locations they viewed, retarget app users with location-specific offers, and much more.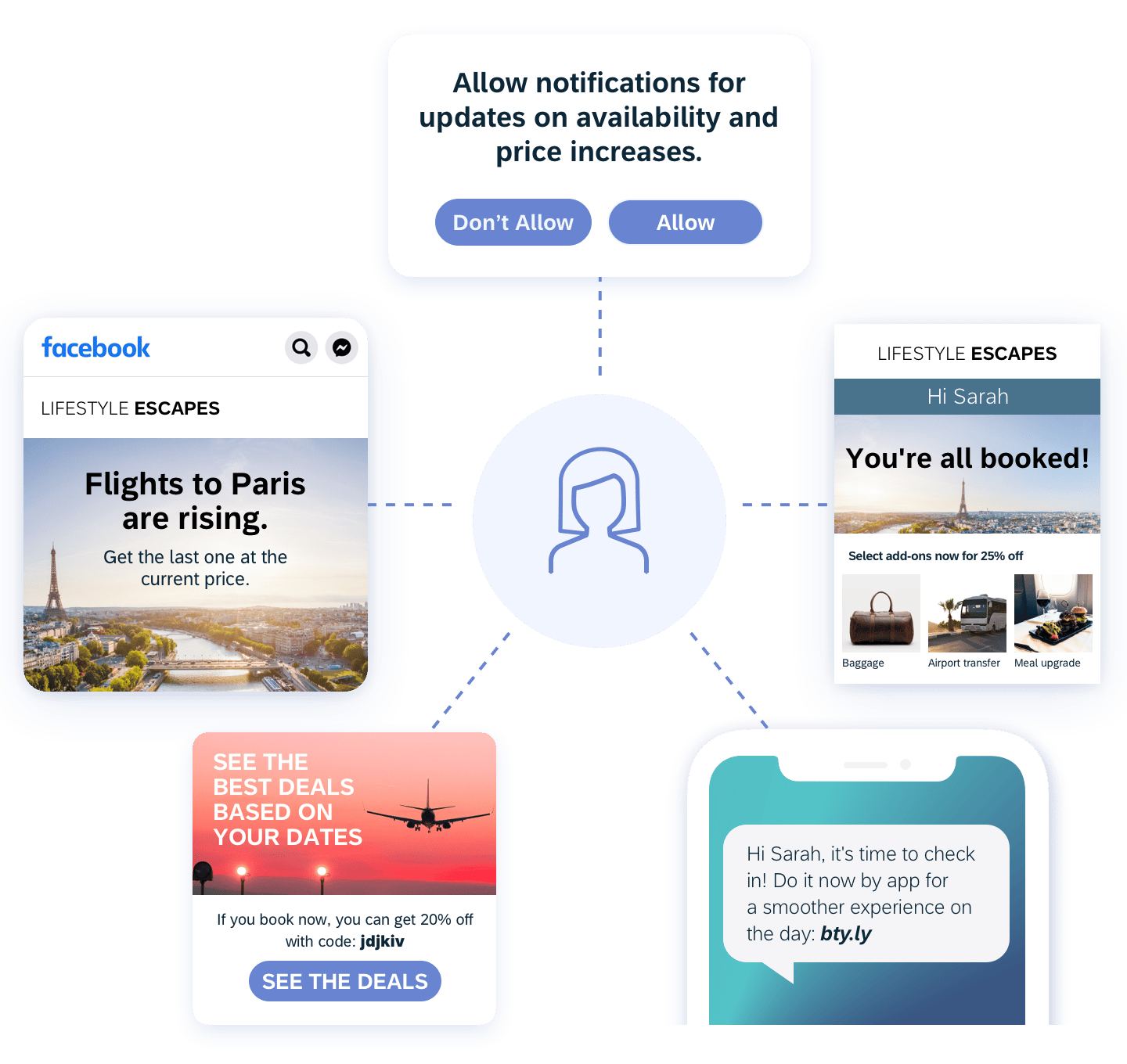 Gibson and Emarsys
Orchestrating Omnichannel Customer Journeys
In this tell-all video, discover how companies like Gibson Brands are approaching personalization, optimizing customer journeys, and driving lifelong loyalty
12 minutes
Drive repeat traveler revenue with an integrated loyalty program
Identify frequent travelers and guests and keep them coming back with offers, rewards, and points that can be redeemed for exclusive VIP-only benefits. When connected to your in-platform Integrated Data Layer, you can use cross-channel behavior to educate and enrich the experiences you create.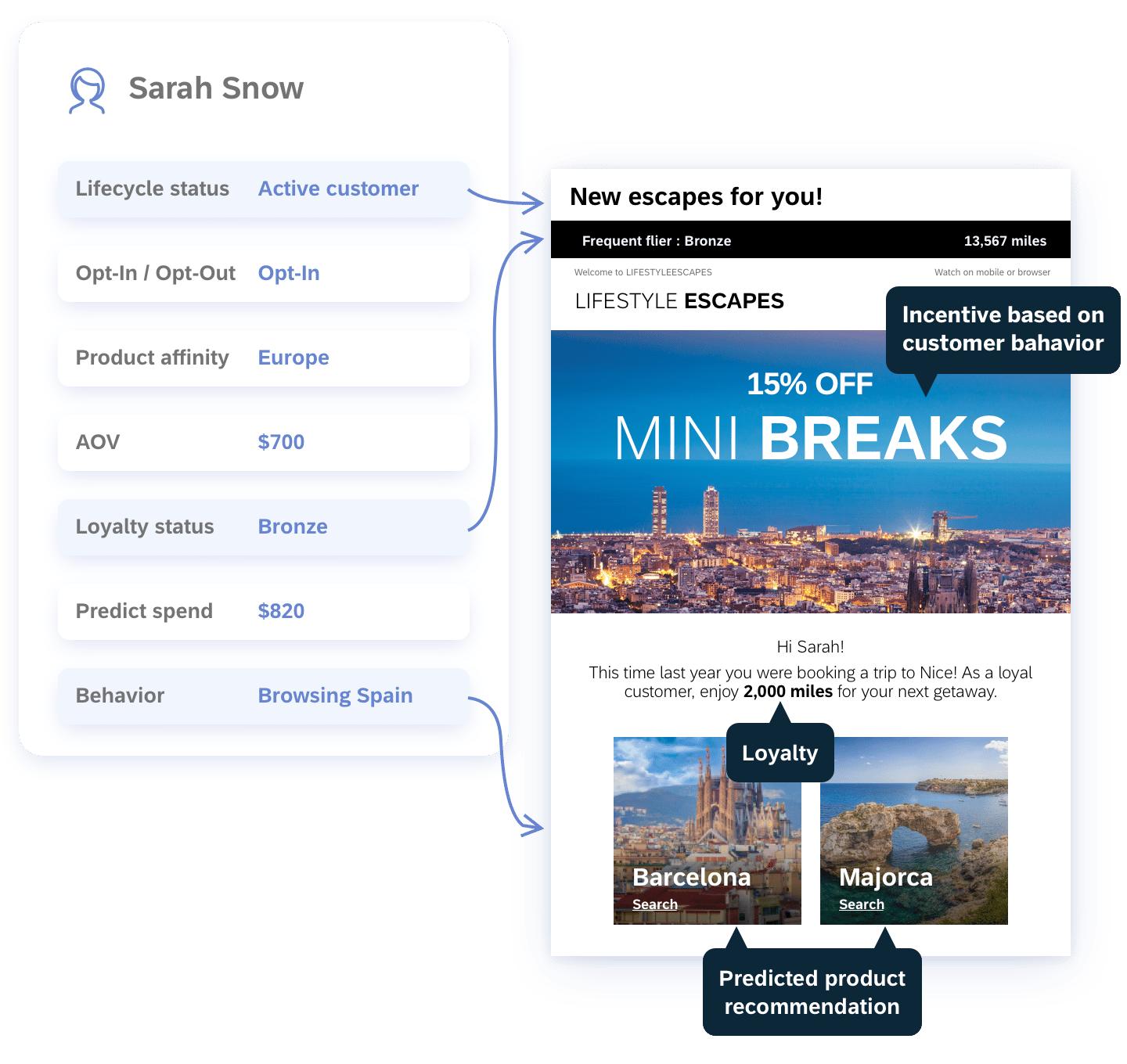 Accelerate time-to-value with dedicated strategies and tactics
Our crowd-sourced knowledge is built into the platform. Choose from 60+ prebuilt tactics to quickly deploy personalized campaigns at scale.
Lead Acquisition
Use forms to capture leads on your website, then send an email confirmation
Abandoned Browse on Top-Selling Category
Follow up a website browse of top-selling items where no purchase was made and no items were added to the cart.
Join Loyalty
Ask new customers to join the Loyalty program by highlighting its advantages.
Win back Inactive Customers
Engage inactive customers one last time to try to win them back, before suppressing them from further marketing activity.
Post-Purchase Feedback
Create promoters with a post-purchase review SMS campaign to drive satisfaction and repeat purchase.
Download App
Ask your customers to download your app to gather push opt-in.
Onboard to Loyalty
Welcome new loyalty members
In-Session Complementary Cross-Sell
Display an in-session website overlay campaign offering complementary products to your clients.
Enhance Customer Data
Ask for further CRM data to ensure better personalization and give an incentive in return.
More on customer engagement & loyalty
Featured Content
Deliver the


predictable, profitable

outcomes that your business demands with our omnichannel marketing solution
Request a Demo