Omnichannel Integrations
Enhance your Emarsys Customer Engagement Platform
Accelerate your business outcomes with world-class integrated solutions to unify data, personalize campaigns across channels, and drive growth.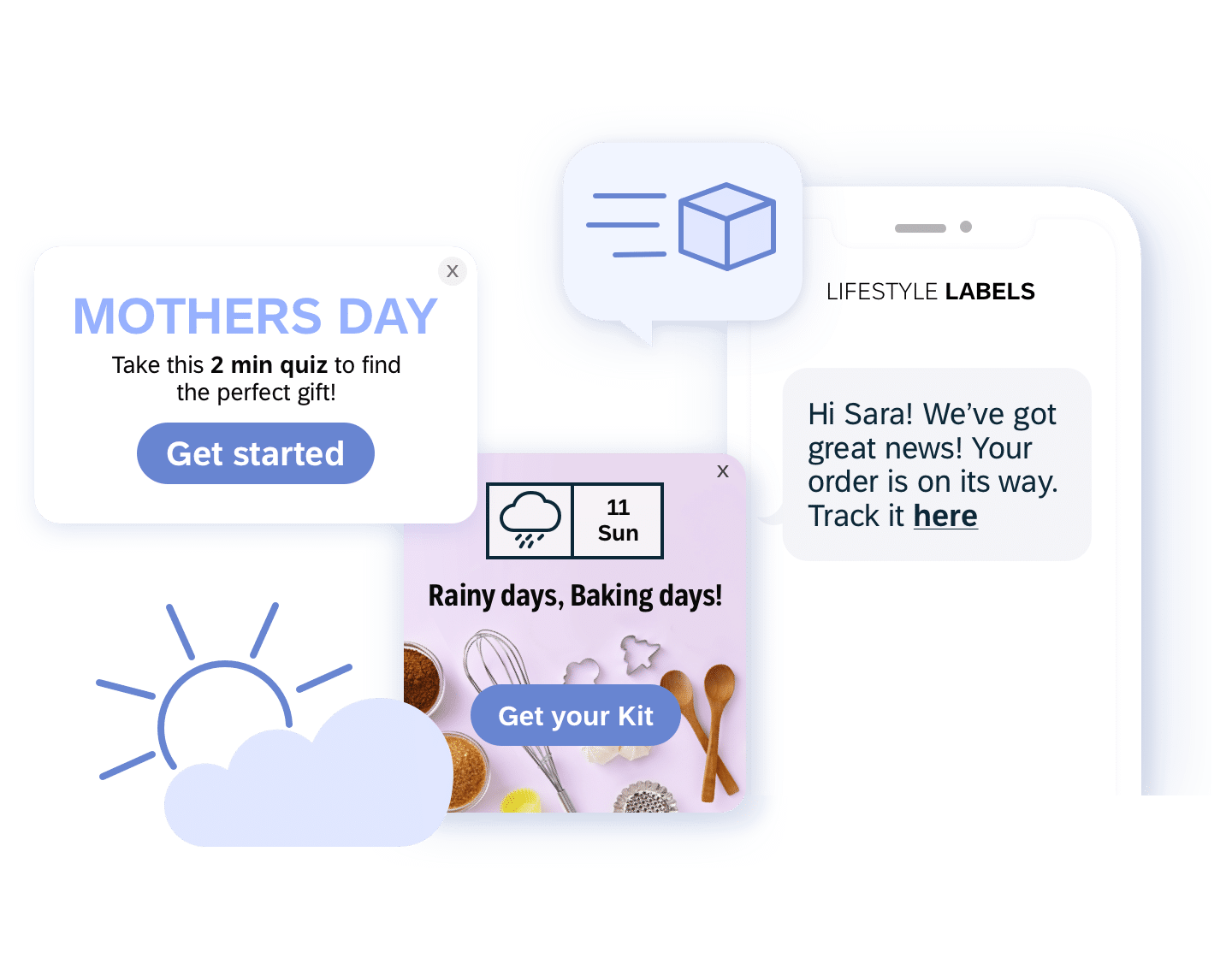 Explore our extensible ecosystem of omnichannel integrations to help you deliver next-level customer engagement

Connect the Emarsys customer engagement platform to best-in-class solutions that span the customer lifecycle from acquisition through to loyalty, and support your brands' needs in commerce, data, marketing, channels, and content.
Your shortcut to
sophisticated personalization
Each tactic is pre-built with five key elements which can be fully customized so you can
create, repeat, and scale marketing automation that drives results.
Commerce
Connectors for customer, product, transaction and real-time events
Data
Connectors for databases, data warehouses and data lakes
Channels
Connectors for extending customer engagement channels
Marketing
Connect and get more out of marketing technology
Content
Connect and use content more effectively for omnichannel campaigns
Integrate your stack, and connect with your customers across every touch point
See how the Emarsys customer engagement platform integrates with your existing or future marketing, commerce and data technology ecosystem.
Emarsys Partner Connect
Explore our integrations and partners who can help you unlock value, scale and innovation for omnichannel customer engagement.
Emarsys Partner Connect
Technology Partners
Explore best-in-class solutions that integrate with the Emarsys platform, enabling faster time to value and driving profitable growth.
Advertising Integrations
Explore which ad platforms Emarsys integrates with to enable deeper segmentation and hyper-personalized digital advertising campaigns.
Emarsys x SAP Integrations
Explore which SAP solutions integrate with the Emarsys platform to create personalized omnichannel experiences that deliver business outcomes.
Gibson and Emarsys
Orchestrating Omnichannel Customer Journeys
In this tell-all video, discover how companies like Gibson Brands are approaching personalization, optimizing customer journeys, and driving lifelong loyalty
12 minutes
Developer Resources
Access resources to help you onboard and integrate Emarsys into your tech stack ensuring data, content, and channels are correctly setup.
Expert Solution Partners
Browse an extensive list of Solution Partners who can support with implementing the Emarsys platform, integrating it with your technology stack, and producing creative content.
Learn more about how omnichannel integrations fit into our wider customer engagement platform
Discover more
More on omnichannel marketing integrations
Featured Content
Join Partner Connect
Explore our integrations and partners who can help you unlock value, scale and innovation for omnichannel customer engagement
Explore Partner Connect