The Business
Retail/E-commerce, Home & Garden
Berlin, Germany
Contorion is an e-commerce business serving 110,000 German and Austrian B2B craftsmen and ambitious DIY B2C customers. Founded five years ago in Berlin, Contorion rapidly grew from 20 to 250 employees.
The Challenge
Creating consistent experiences across all channels
Integrating loyalty throughout the customer journey
Maximizing efficiency without IT
Growing revenue
Contorion's CRM team needed to find a way to drive additional revenue by capitalizing on existing customers. They knew starting a loyalty program was the answer, but were constrained by limited IT capacity. Contorion built an email-only PoC that resulted in multiple customer enquiries that they couldn't address because loyalty profiles were email-based. Through the PoC, they achieved a 6% increase in loyalty members and quickly understood they needed an omnichannel loyalty solution to drive higher growth.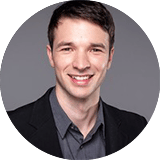 Florian Menge,
Senior CRM Manager
"In the end, we compared three other vendors to Emarsys, and to me, Emarsys was very personalized compared to the others who had a much more generic approach to loyalty."
The Solution
Contorion leveraged Emarsys' Loyalty solution which, ultimately, created less work for the CRM team and boosted retention. The team achieved the following results:
True omnichannel loyalty from email to the website loyalty wallet.
Seamlessly integrated and launched within a couple of weeks by personalizing all existing channels with loyalty points, status, actions, and rewards.
Enabling a simple drag-and-drop to add loyalty to existing automations, campaigns, and channels — without adding more workload.
No dependency on IT. The CRM team can easily launch new touchpoints to engage with customers.
The loyalty program leveraged historical data and automatically matched existing customers with points and status, based on their previous purchase value and volume.
Deliver the


predictable, profitable

outcomes that your business demands with our omnichannel marketing solution
Request a Demo