The Business
Retail/E-commerce, Health & Beauty
United Kingdom
The Challenge
Siloed data
Scaling personalized experiences
Increasing order value
In today's digital world, many companies rely heavily on technology to drive conversions. But there's an emerging renaissance in conversational marketing. The team at Sally Europe has always believed in using data to determine what the customer wants. But, they struggled to align the right technology that could turn customer data into actionable and predictive insights.
The Solution
By focusing on the customer, what they truly want, and what needed to change for them to have a best-of-breed experience, Sally Europe was able to leverage conversational marketing and predictive recommendations to increase email-attributed web sales by 43% YoY and grow average translation value (ATV) by 19%. Total monthly sales attributed to digital communication channels grew by 20% overall.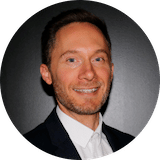 Scott Jonsmyth-Clarke
Group CRM & Digital Communications Manager Sally Beauty Europe
"Friendship marketing is the concept we've been working on for quite a while now — it's customer-first and having a more conversational approach with customers. The way I always think about it is like this: you can understand their transactions, web interactions, call center [touch points], and in-store… but what about what the customer's saying? How do you bring that back into your database and leverage that data to then close the loop?"
Deliver the


predictable, profitable

outcomes that your business demands with our omnichannel customer engagement platform.
Request a Demo