Integrated omnichannel automation
Simplifies cross-channel execution and streamlines marketing operations to optimize the entire
customer experience – not just individual channels.
Automation highlights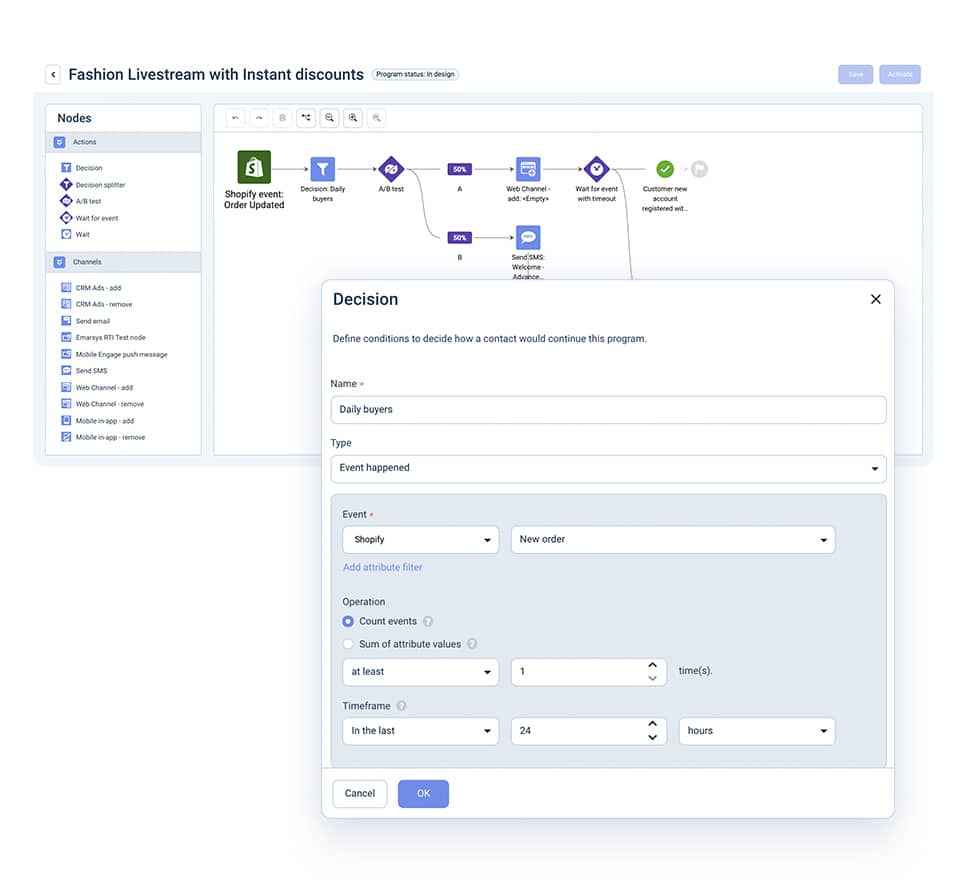 1:1 personalized marketing in realtime
Drive conversions with 1:1 personalized messages delivered at the right moment to all of your customers, through any channel. Target individual customers in realtime using contextual data without relying on your IT department.
Leverage and process data in real time, empowering your marketing team to switch from targeting segments to targeting individual customers.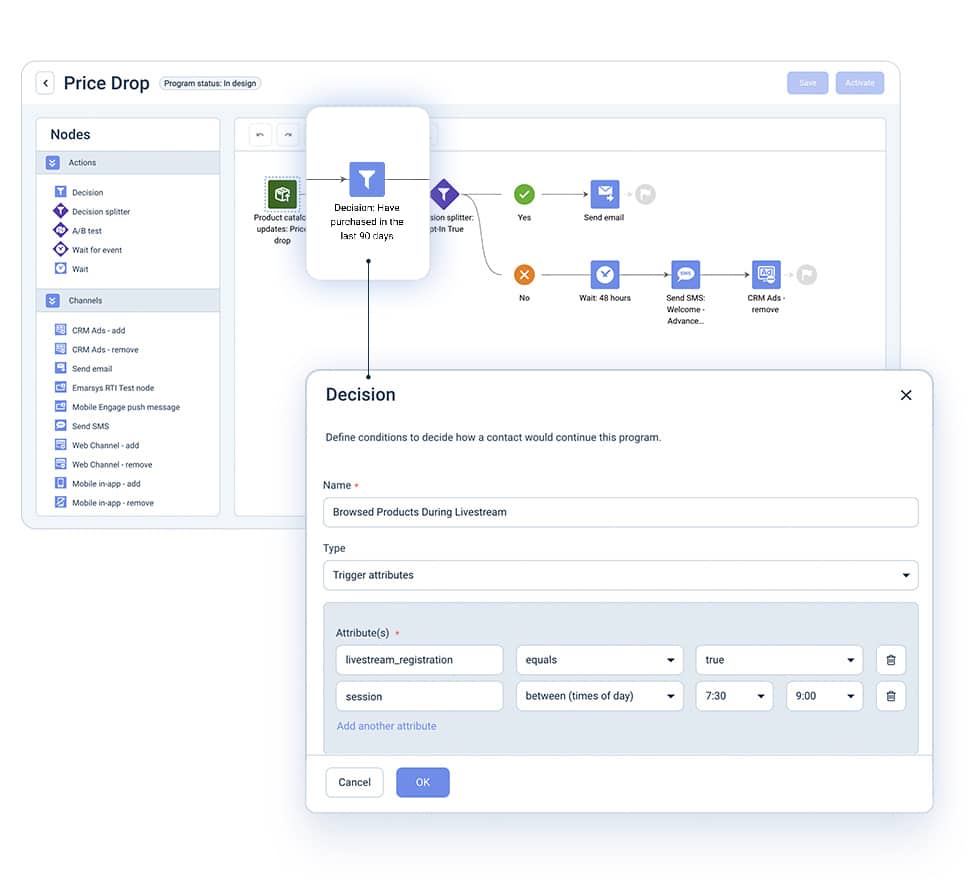 Customer-centric personalization embedded in all automations
E-Commerce, app, and store data, are connected through the Emarsys CEP to the automation layer for marketers to leverage across all campaigns and channels. Automation campaigns have built-in reports that measure revenue uplift and help you drive conversions that increase long-term customer value.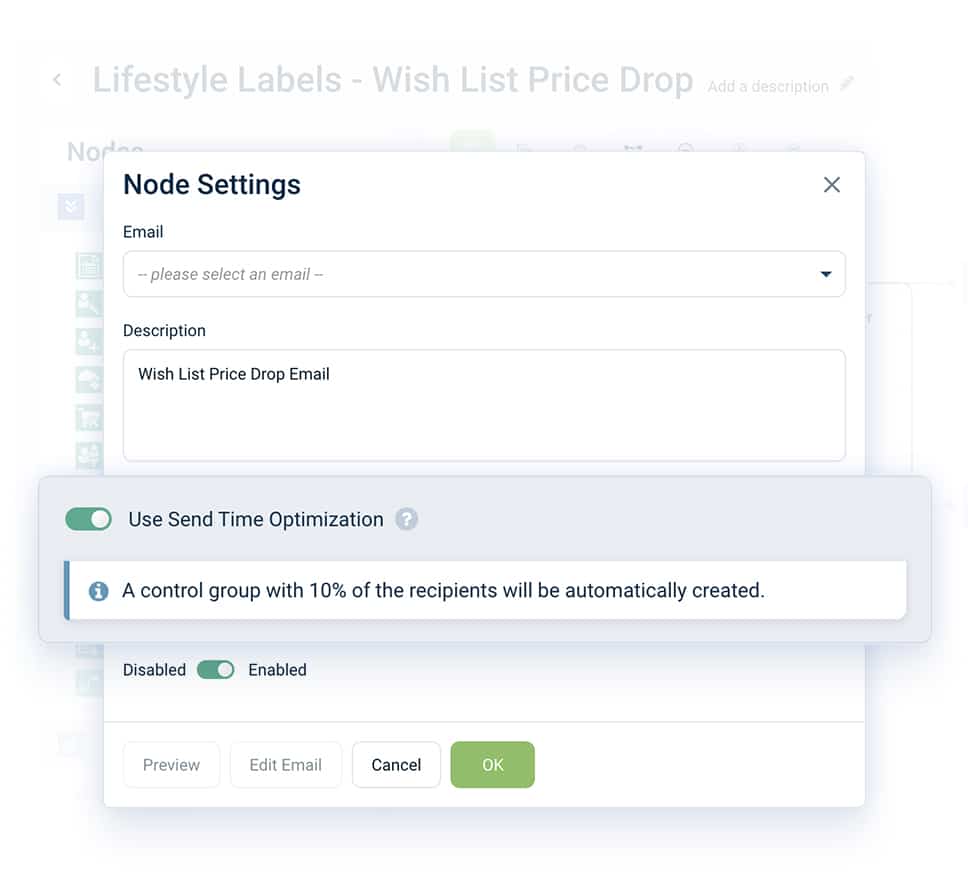 AI-optimized delivery scheduling
Personalization is not only about content, but also about the timing of each message. Make sure your message reaches your customer when they are most receptive.
Send Time Optimization continuously calculates the optimal time to send each message. This AI-powered option – activated with a toggle – has increased engagement rates by 10% in a 6-month period, and led to a 3.76% uptick in revenue.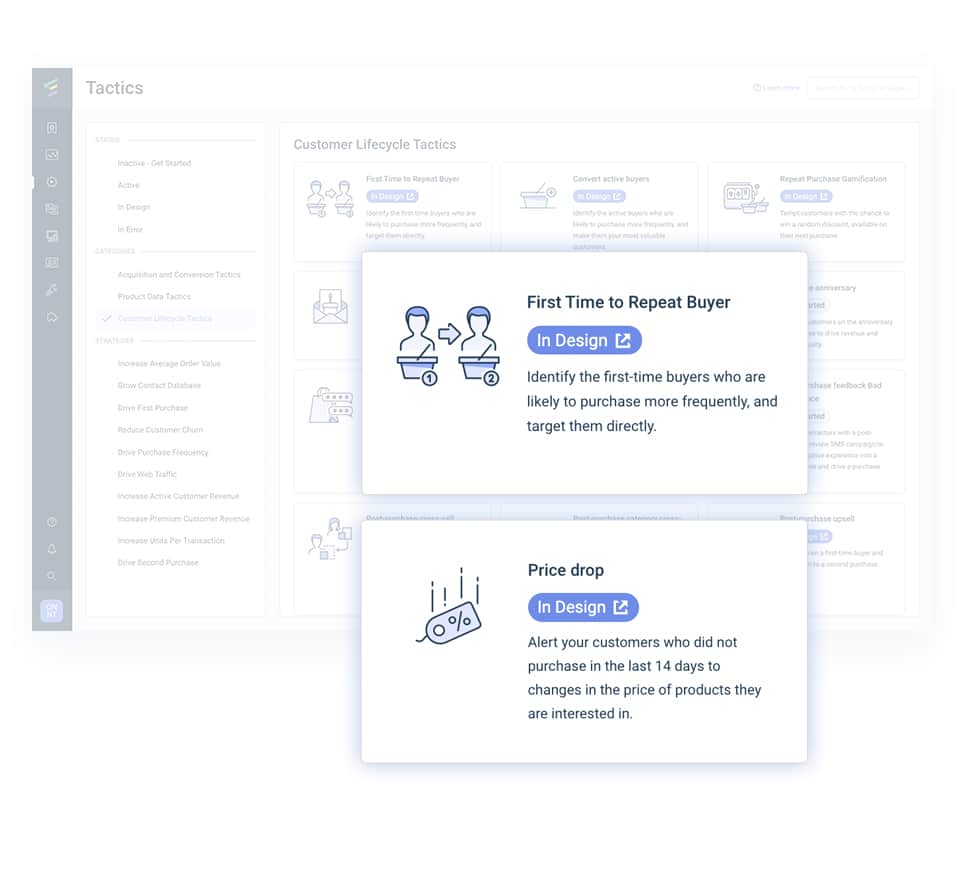 Instantly deployable use cases
Emarsys Tactics are complete automation workflows based on proven, top-performing industry use cases. Tactics are end-to-end journeys that include triggers, segments, personalization, and even inspirational campaigns to get you up and running.
Crowdsourced from leading brands, Tactics are optimized for specific business outcomes and are ready to deploy across any channel.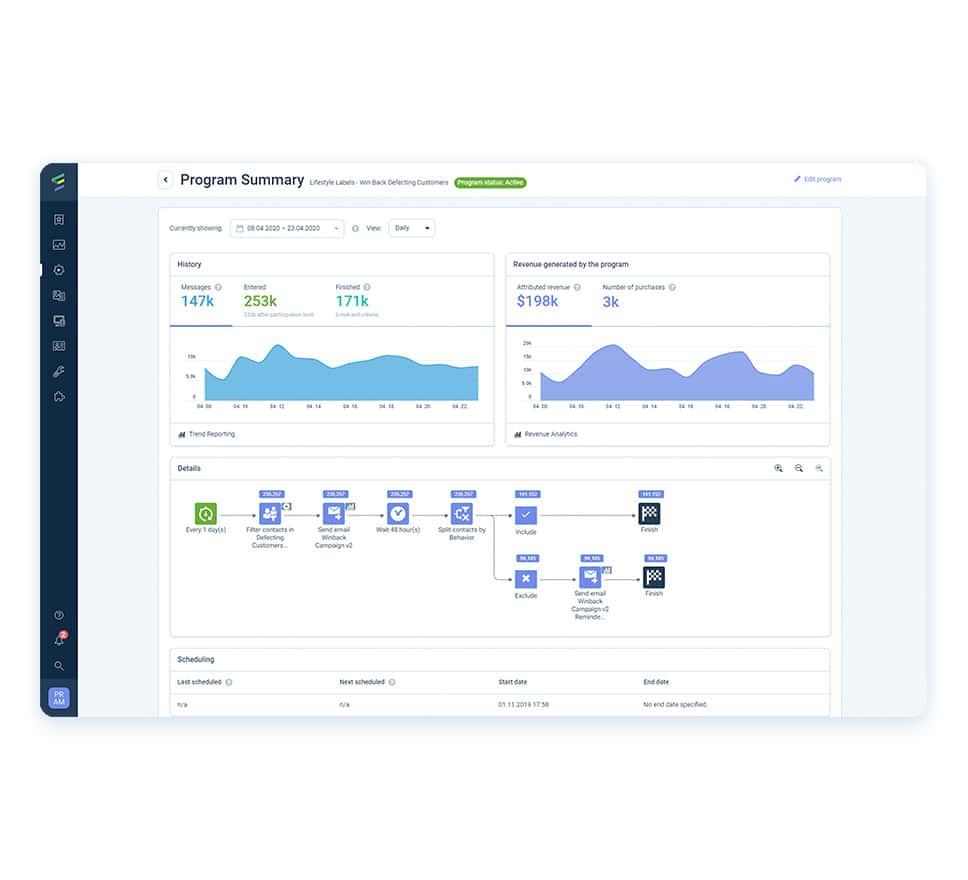 End-to-end journey automation for custom strategies
Emarsys Automation has been built to accelerate time to value. First, by empowering marketers to seamlessly manage omnichannel communication from one platform. Second, by automating A/B testing and AI-led optimization to increase engagement and drive conversions across multiple channels.
Advanced customer journeys are configured for any scenario from a single interface. Channels can be easily added to nurture and optimize engagement.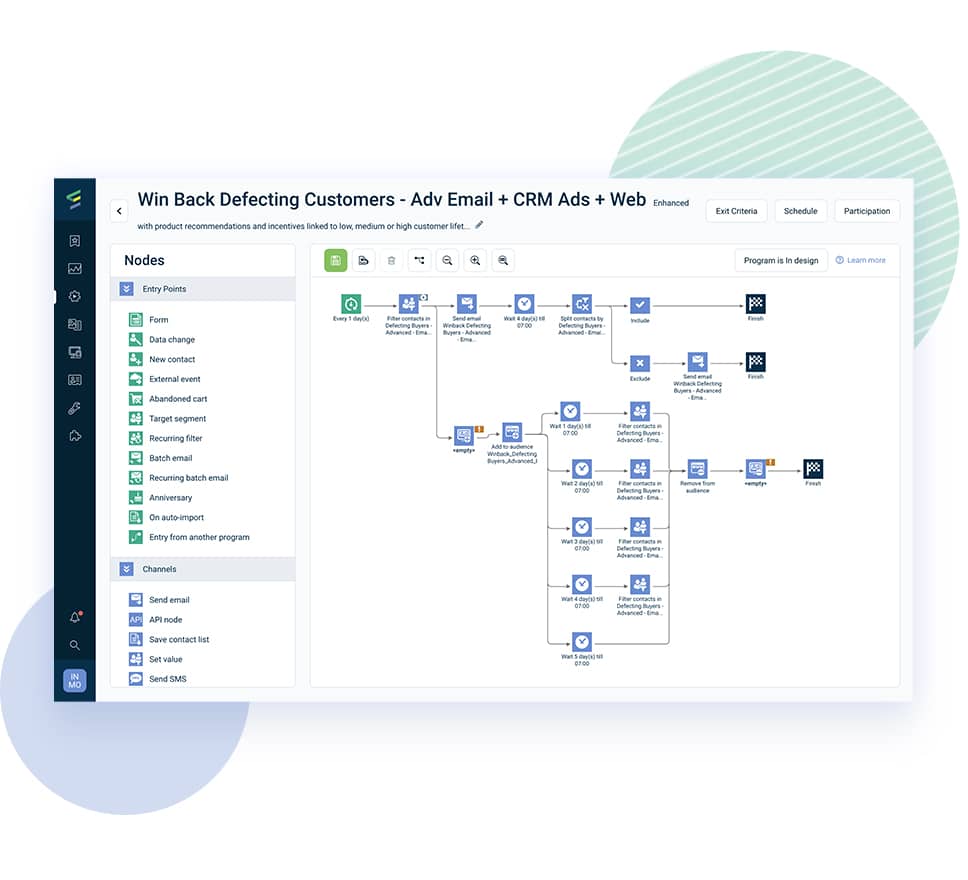 Extensive campaign-level reporting
Monitor the way your customers interact with your brand on all channels and at every stage of the customer journey. Identify, replicate, and optimize omnichannel strategies with the highest return on investment.
Platform key capabilities
Our Satisfied Customers Include