SAP is a Leader in the IDC MarketScape 2023
SAP is named a Leader in the IDC MarketScape: Worldwide Omni-Channel Marketing Platforms for B2C Enterprises 2023 Vendor Assessment.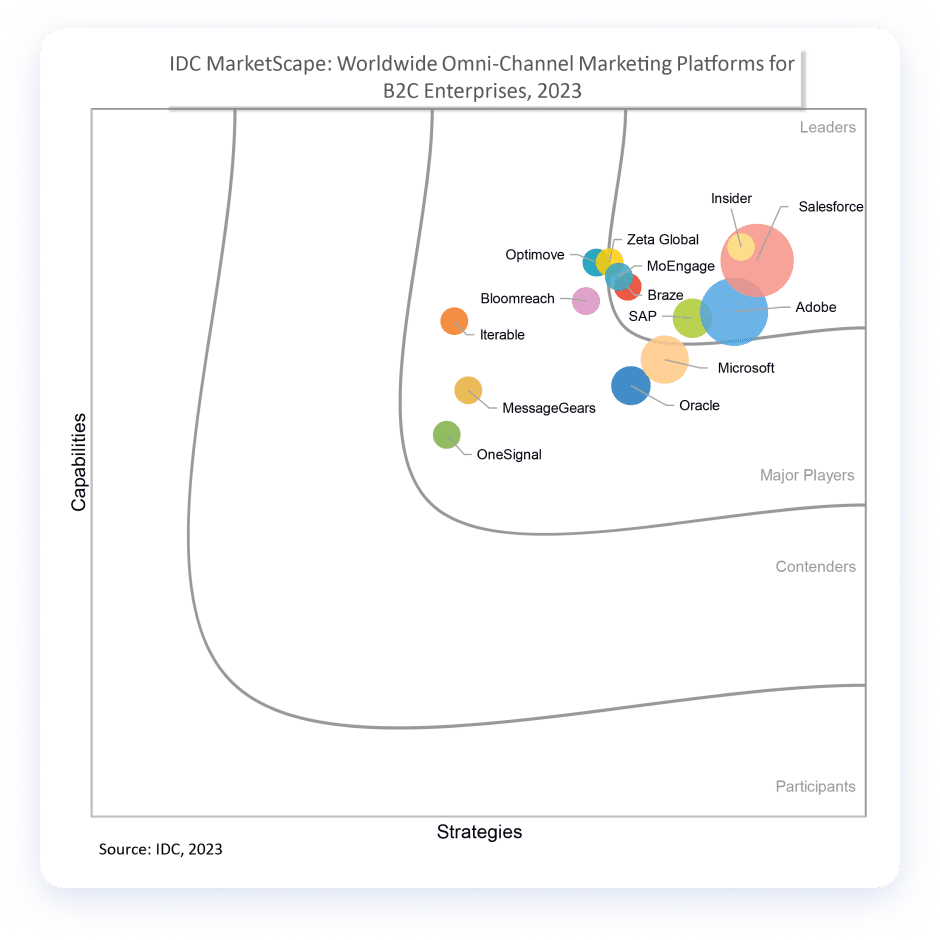 "The solution [SAP Emarsys Customer Engagement] supports delivery of messages across a variety of channels and provides robust segmentation, campaign automation, centralized customer profile management, loyalty management, and OOTB ecommerce and database connectors".
– IDC MarketScape Worldwide Omni-Channel Marketing Platforms for B2C Enterprises September 2023 Vendor Assessment
Why We Are Recognized in Omnichannel Marketing for B2C Enterprise Brands
At SAP Emarsys, we enable enterprise brands to engage customers with tailored, relevant experiences across channels, driving business growth through retention and loyalty.
Power omnichannel journeys within a single platform: Natively managed marketing and transactional messages help marketers integrate more channels and data sources that create new revenue streams with high volume execution.
Increase data accessibility at scale: OOTB (out of the box) ecommerce and database connectors help marketers easily onboard and maintain complex data structures to better connect with consumers across every touchpoint.
Connect interactions across the entire experience: By integrating operational data (i.e. returns) and customer data (i.e. purchase intent), marketers can quickly create more intelligent customer experiences.
Execute across business models with industry-tailored solutions: Proven industry tactics guide marketers to quickly build omnichannel marketing automations and make quick decisions that accelerate time to value.
Download the excerpt to get the full details and analysis of omnichannel marketing platforms.
Get Your Copy of the Research
Discover why we are recognized as a Leader in this excerpt.
"We're feeding a couple of different data sources into Emarsys: our purchase data from .com, web behavior data, our app, and we're working on integrating data from the Gibson Garage so we can get a more omnichannel view of how people are shopping. That helps us paint that customer picture in a way that we weren't doing before"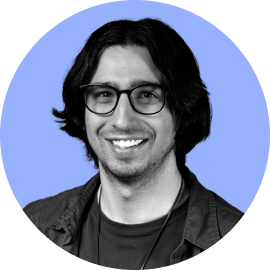 Jon Martz, Senior Manager CRM, Gibson Brands
Get More from Your Omnichannel Personalization
To satisfy today's customers, simply personalizing on multiple channels won't cut it — you need to provide seamless, consistent experiences across all channels.

See our omnichannel marketing hub page for resources and strategies to help you deliver more 1:1 engagements that build customer loyalty, increase lifetime value, and drive growth and revenue.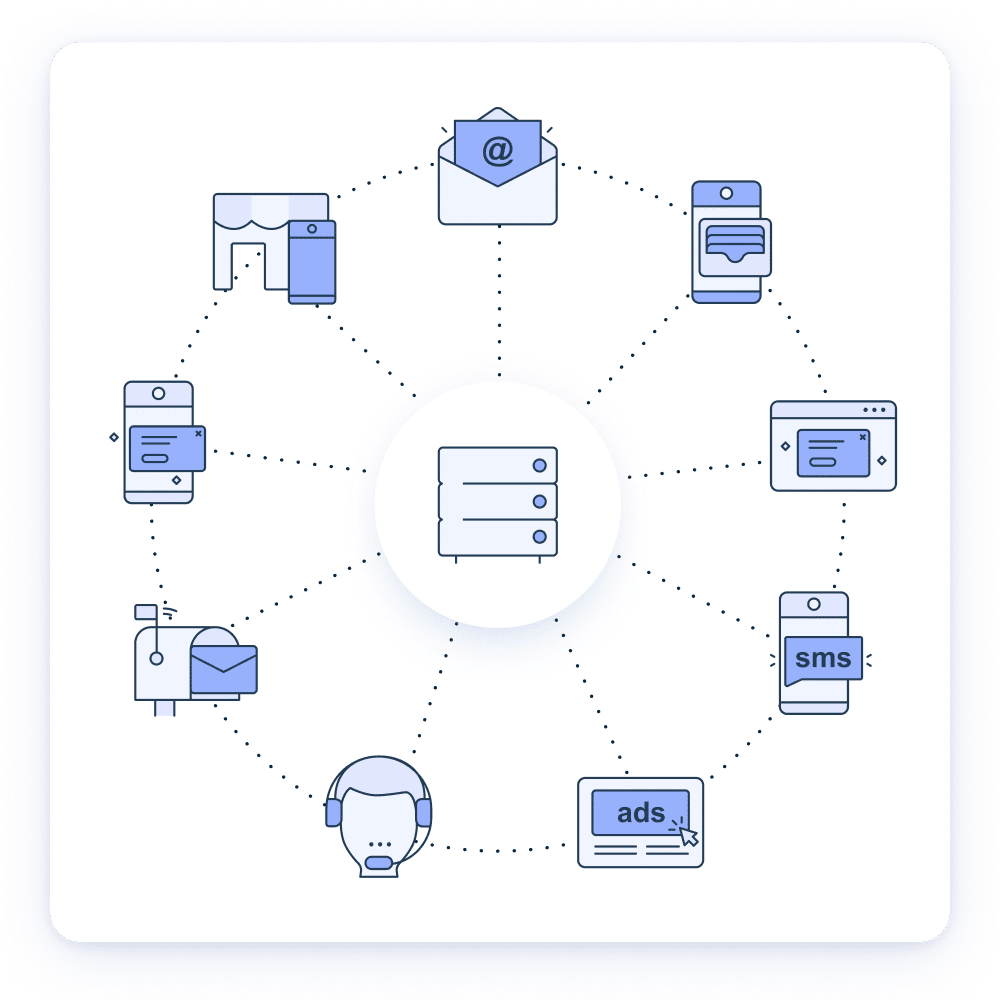 Our Customers
About IDC MarketScape

IDC MarketScape vendor analysis model is designed to provide an overview of the competitive fitness of ICT suppliers in a given market. The research methodology utilizes a rigorous scoring methodology based on both qualitative and quantitative criteria that results in a single graphical illustration of each vendor's position within a given market. The Capabilities score measures vendor product, go-to-market and business execution in the short-term. The Strategy score measures alignment of vendor strategies with customer requirements in a 3-5-year timeframe. Vendor market share is represented by the size of the icons.