Personalized Mobile Experiences in Omnichannel Customer Engagement
Build lasting and loyal customer relationships across all channels, starting with a consistent and 1:1 personalized customer experience that maximizes the mobile channel in your industry.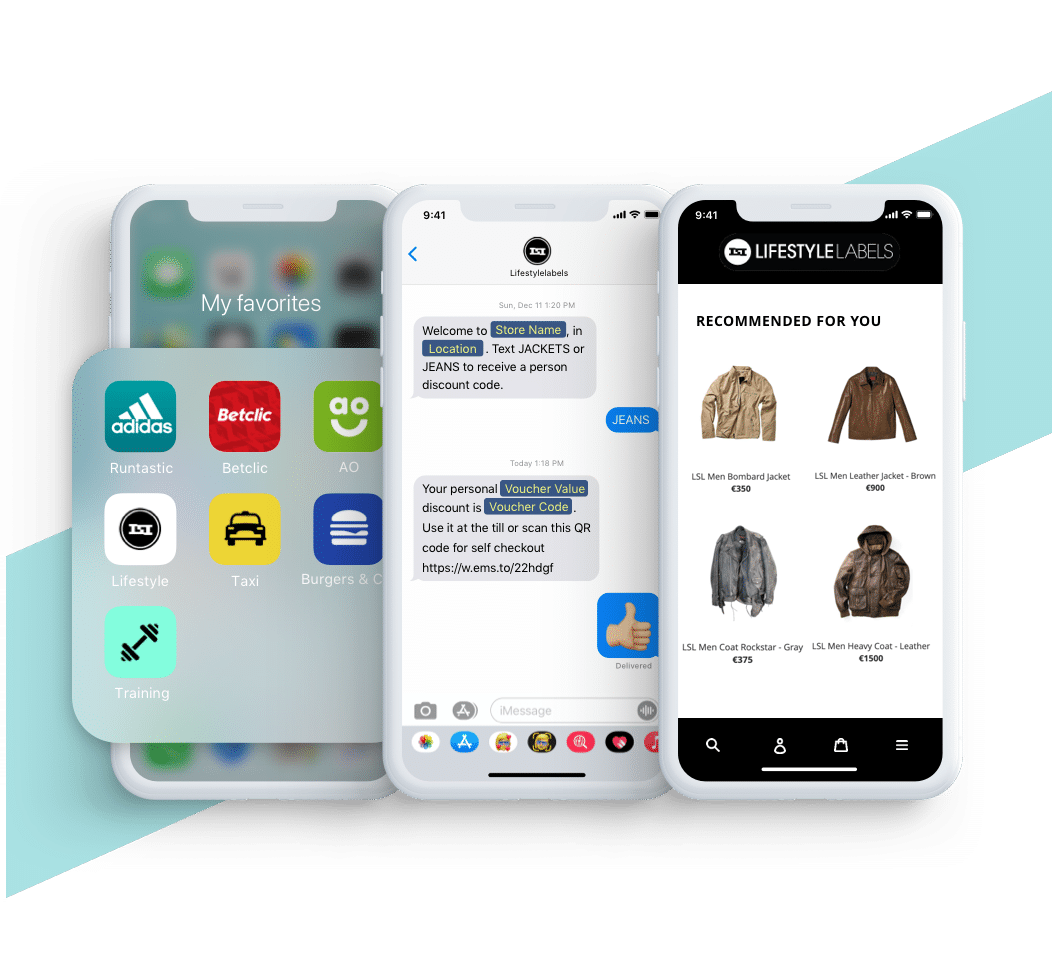 Accelerating business outcomes for global brands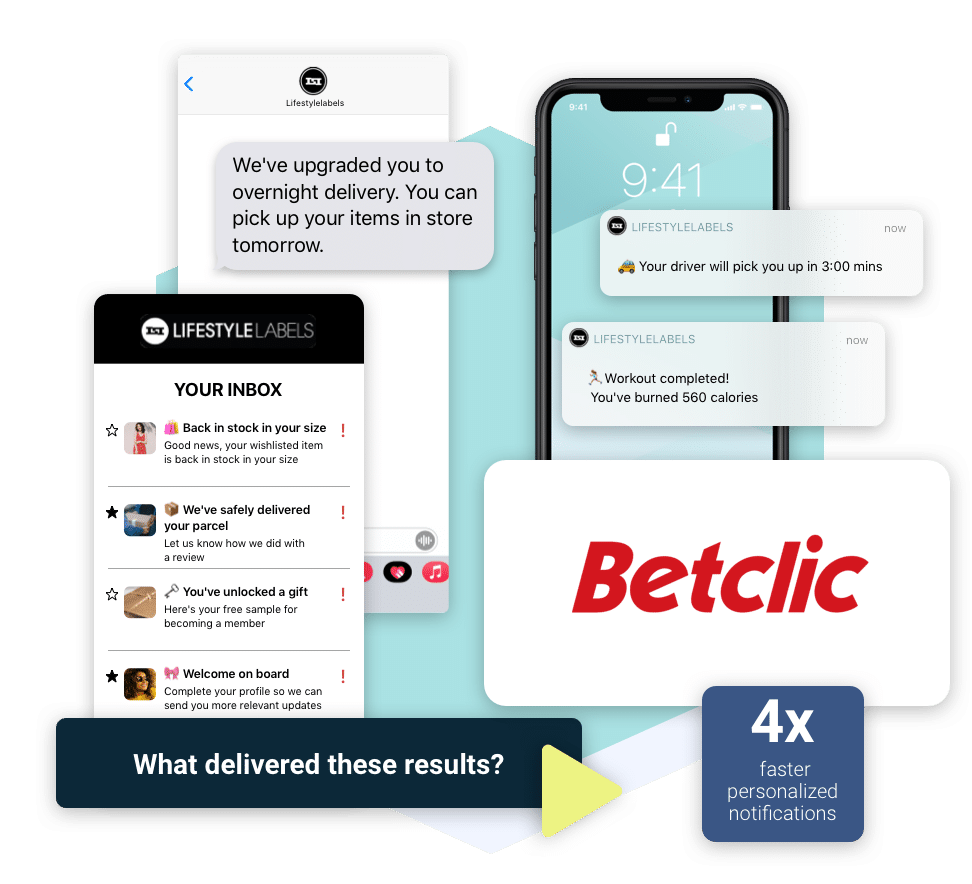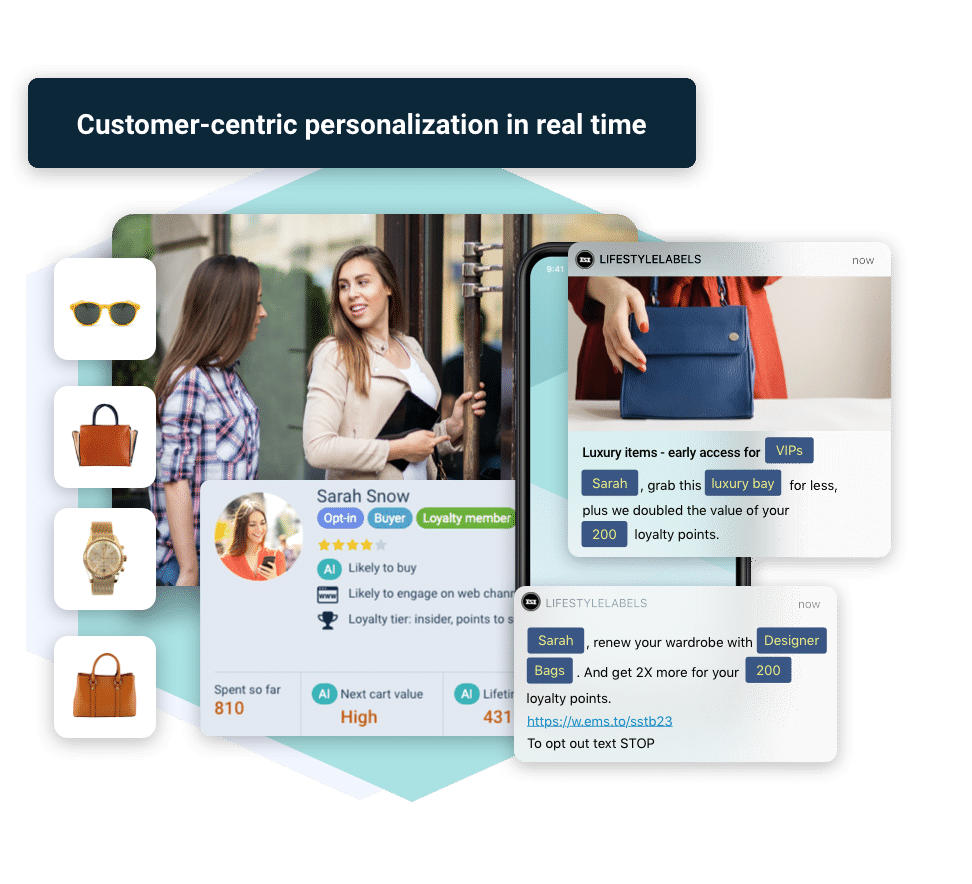 Turn all data into customer-centric personalization to retain more customers
All product, purchase, engagement and customer data are accessible to marketers in a single interface that powers customer-centric personalization across all channels.
Use this data to create and deliver channel-agnostic personalization everywhere, including on the mobile device – in push notifications, mobile inbox, messages, and in-app.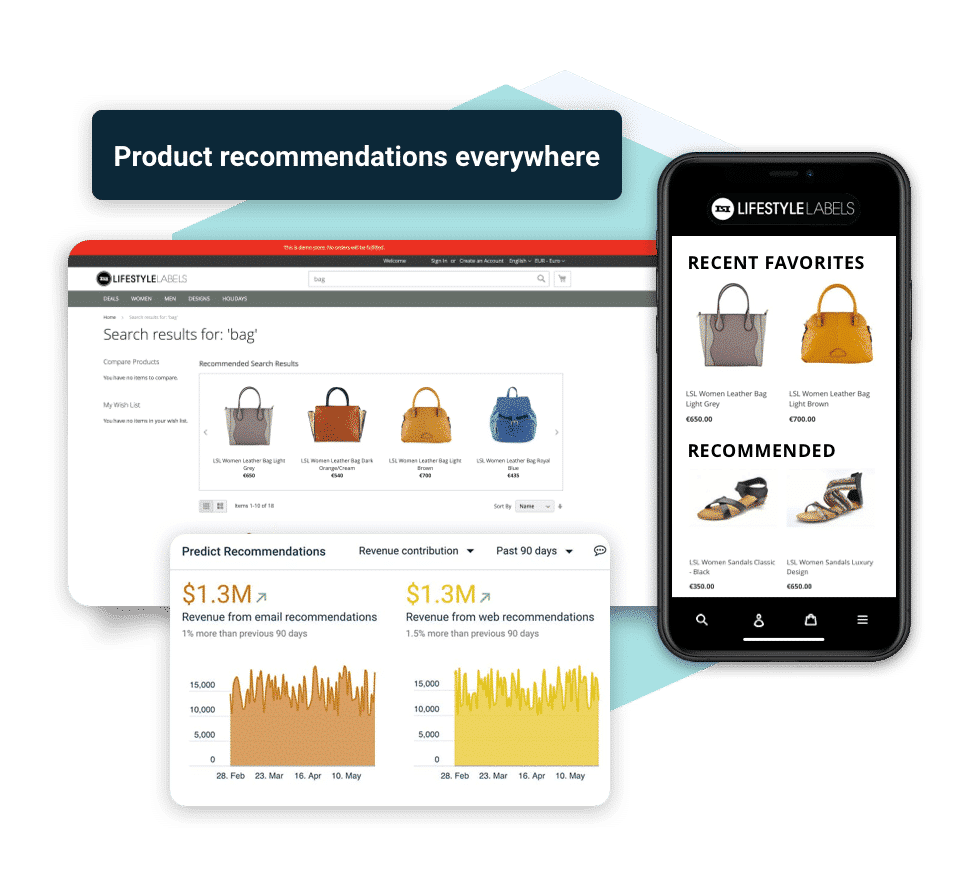 Drive sales with omnichannel product recommendations
Once you've set up the Emarsys SDK, you can also send one to one product recommendations to app users. Product recommendations are synchronised consistently across all channels – web, SMS, email, direct mail.
This ensures a consistent experience with tailored product recommendations everywhere.
Total Tools use tailored product recommendations made to drive loyalty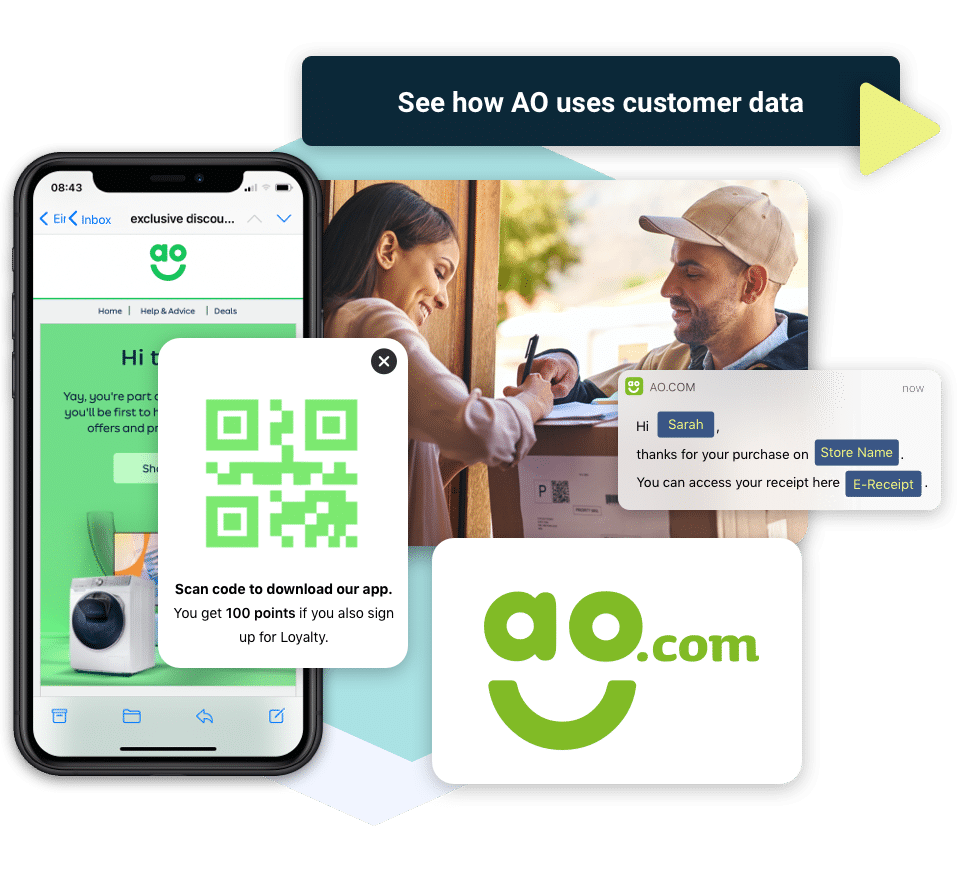 Identify and retain more customers – online, offline, and on mobile
Engaging customers consistently across offline, online, and on mobile doesn't need to be hard. The key is to identify them and connect all touchpoints together in one cohesive experience.
The Emarsys Mobile SDK is linked to a real time, consolidated view of the customer. So your marketing efforts are always consistent, relevant, and customer-centric.
Learn from AO how they used all data to focus on the customer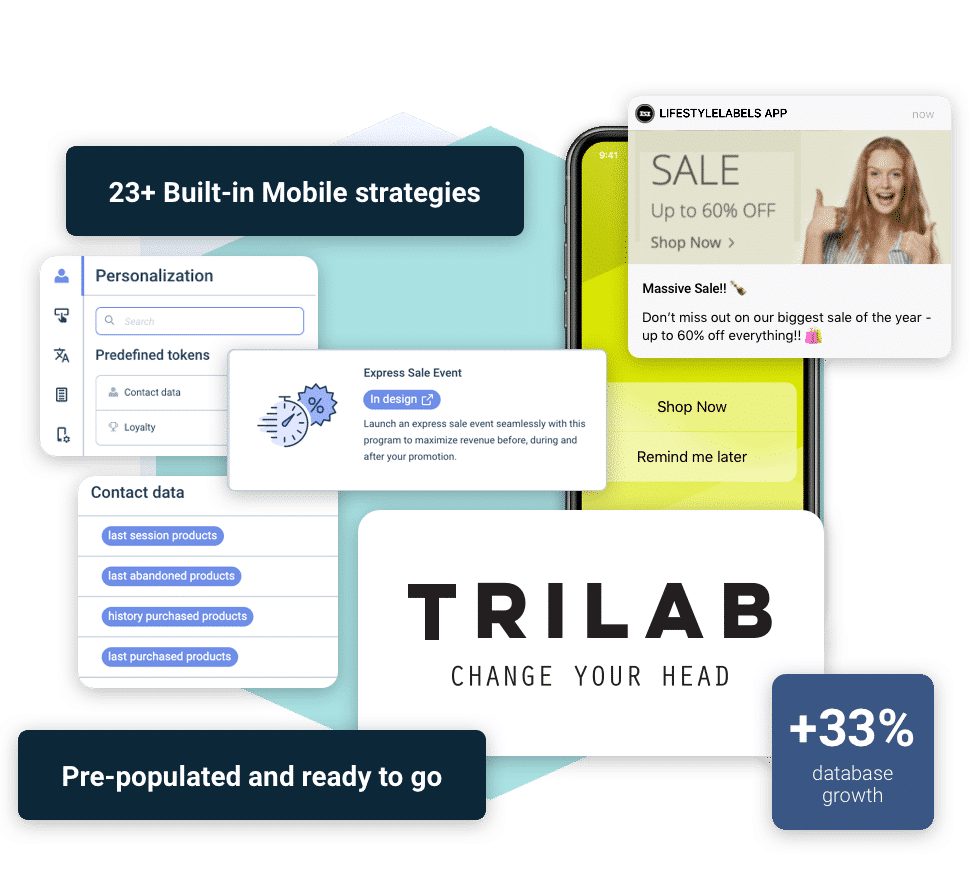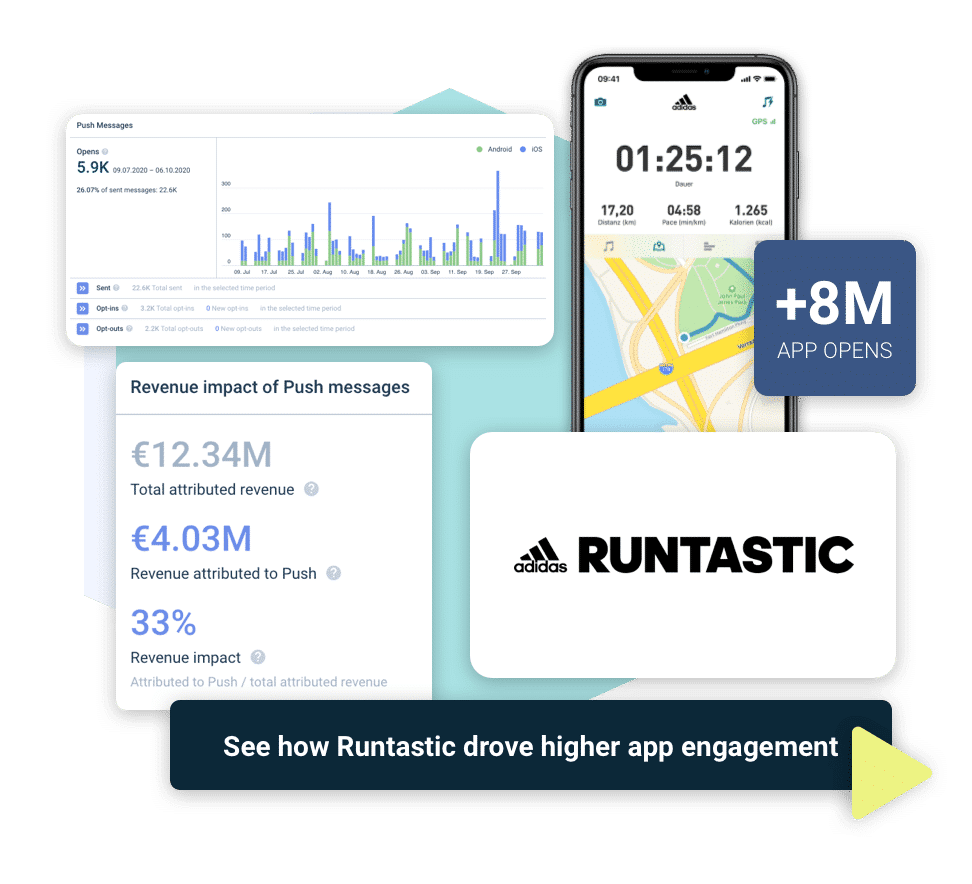 A complete toolbox maximizing the entire mobile channel
In-app product recommendations
Revenue analytics for push
Personalized SMS with link tracking
Tailored mobile strategy services
From mobile marketing basics to advanced in less than a day
Accelerating business outcomes for ecommerce & direct-to-consumer businesses
How does it work?
Activate best practice solutions in a day
1
Strategy
Choose a strategy such as Increasing Existing Store Revenue, Purchase Frequency or Average Order Value.
2
Use Case
See the most effective use cases to help you achieve your chosen strategy.
3
Activate
Activate pre-populated use cases with content, creative, and cross-channel workflows in a matter of clicks.
Crowdsourced strategies
Aligns business objectives with proven
retail customer engagement strategies.
Retail strategies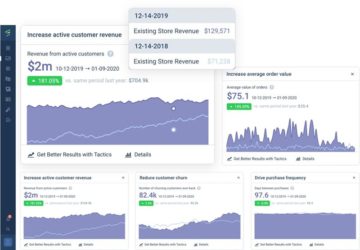 Proven use cases
Predictable, profitable growth using proven use cases.
Tactics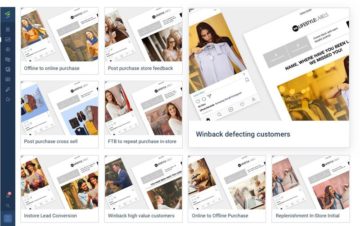 Pre-populated and ready
Accelerate time to value by aligning proven engagement strategies.