The Business
Retail, Sports & Entertainment
Austria
As part of the Adidas family, Runtastic strives to change the lives of their 165+ million users through sports. They're dedicated to providing the best user experience to their worldwide community with adidas Running and adidas Training apps.
The Challenge
Cross-channel execution
Scaling personalization
Contextual experiences
Multiple countries and languages
With an international active user base engaging across devices, channels, and apps, adidas Runtastic wanted to consolidate communication for their users and provide the perfect fitness experience. They needed a system capable of processing huge amounts of activity data in real time so that relevant and engaging feedback would be triggered as subscribers trained.
The Solution
The real-time capture, analysis, and execution capabilities of the Emarsys marketing platform perfectly matched adidas Runtastic's needs. With powerful cross-channel automation, available via a highly accessible interface, adidas Runtastic could easily manage their digital marketing strategies to meet objectives using engaging and personalized content.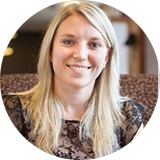 Edit Dudás
Head of CRM, adidas Runtastic
"With Emarsys, we have been able to address business challenges within our organization by gaining deeper insights into our customers. We are excited to take this journey together and be part of this solution, which will help mobile businesses win in this highly competitive sector. As a result of these insights and new capabilities, we now serve our community through a mobile-first approach by delivering millions of personalized messages every day — all within a single platform."
Deliver the


predictable, profitable

outcomes that your business demands with our omnichannel marketing solution
Request a Demo