Orchestrate across offline and online
Send a welcome message, reactivate inactive customers, prevent churn, and leverage Direct Mail as a touchpoint throughout the customer journey.
A fully integrated solution
Direct Mail can be incorporated within existing campaigns like any other channel, making it easy to create and automate recurring send-outs, or integrate with existing cross-channel strategies. Use your first-party data to personalize letters, packages, gifts, or whatever else you're sending, and automate it all to maximize campaign impact.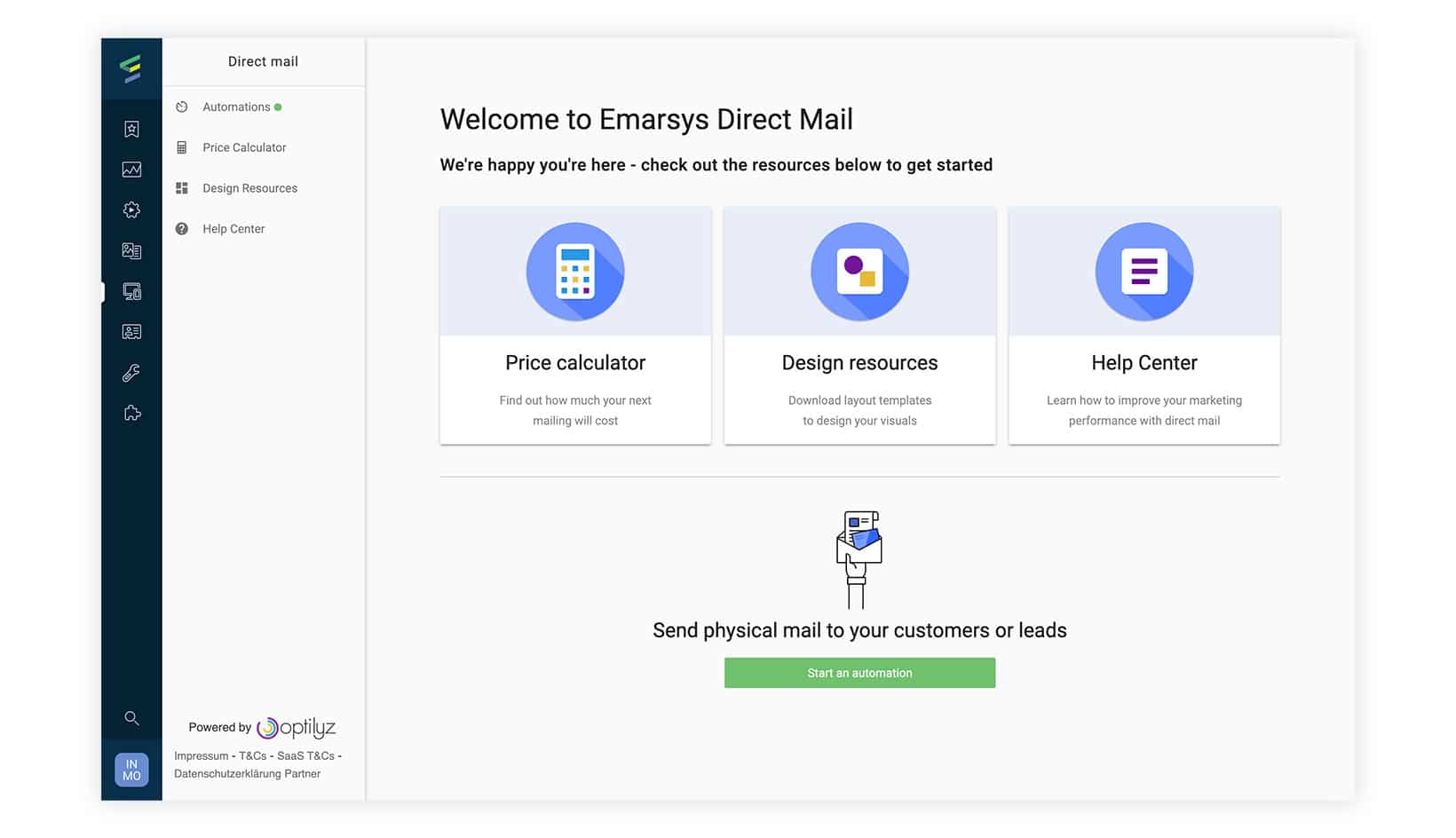 Effortlessly create collateral
Creating a Direct Mail campaign is easy with a broad selection of standard print formats, templates, and materials available to choose from. Pull any of your available data for personalization, and then integrate your campaign as core touchpoint within your customers' journey.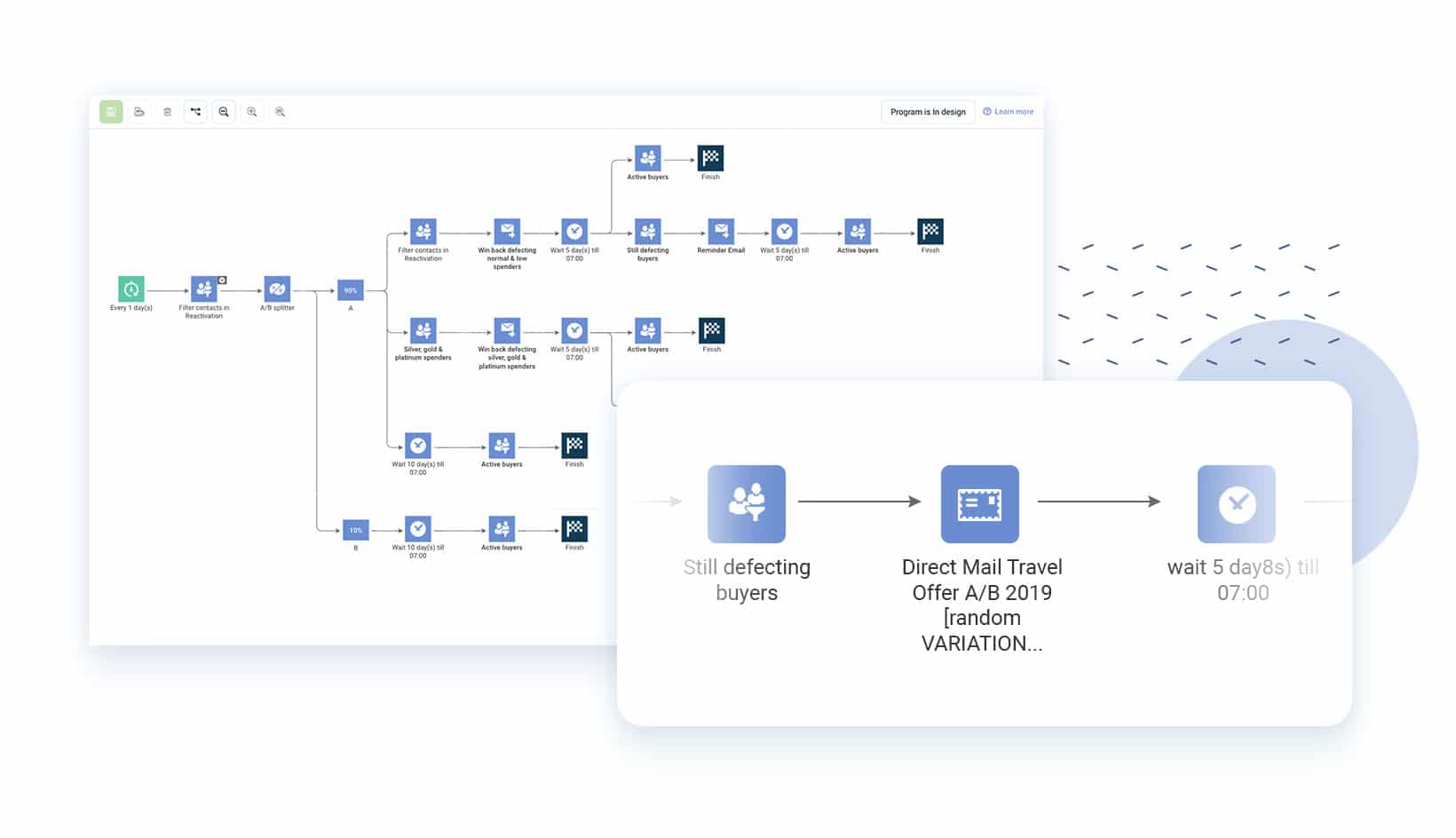 Optimize your campaigns
Direct Mail campaigns never go sour or stagnate. You can set up A/B tests and use different visual variations to target different segments. Then, measure campaign performance and deliver the best performing "hard" copy to the rest of your customers.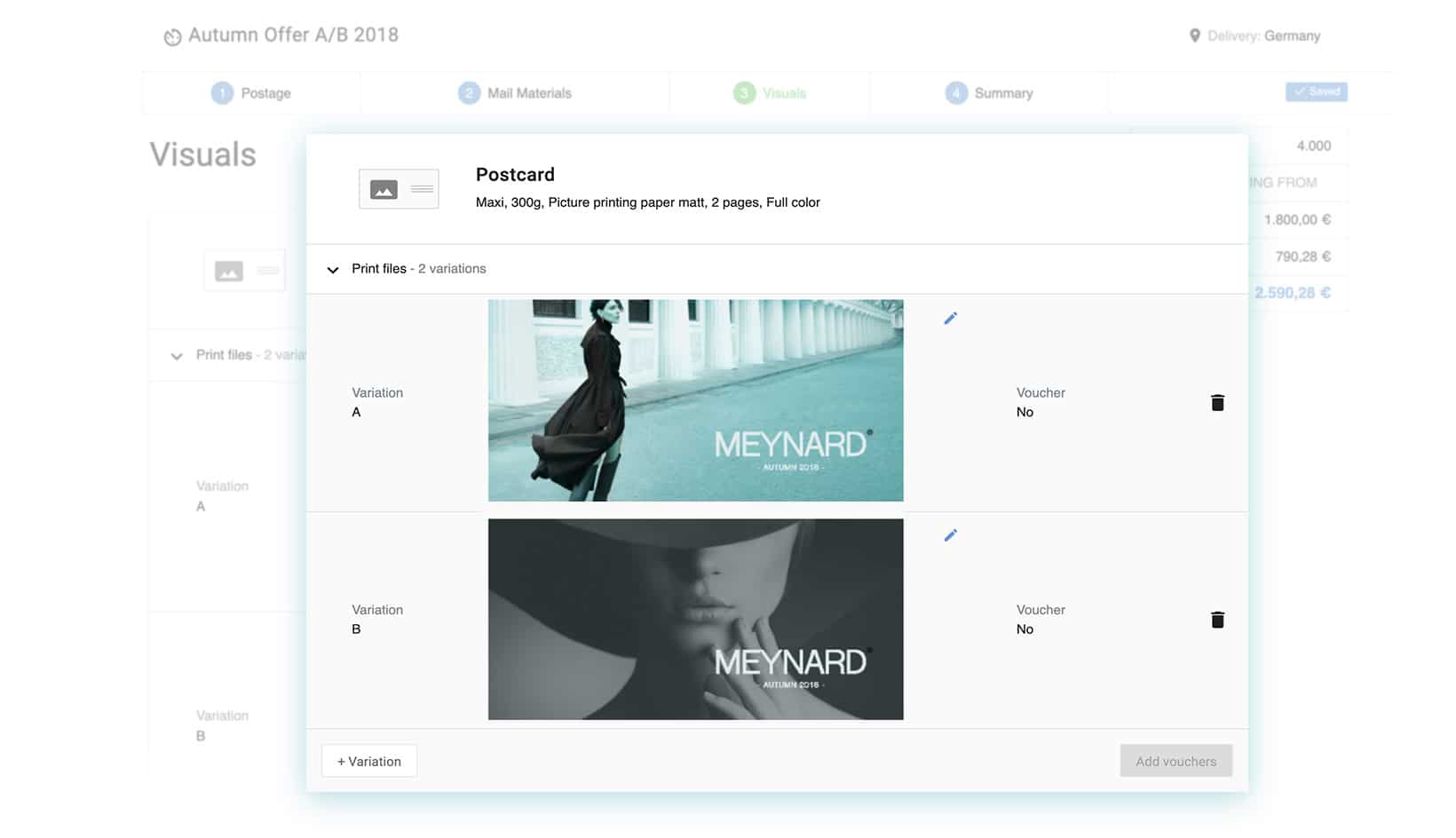 More Channels
Our Satisfied Customers Include