Leverage the power of 1:1 email marketing
Easily personalize and automate content and pair it with AI capabilities to make 1:1 connections with every customer.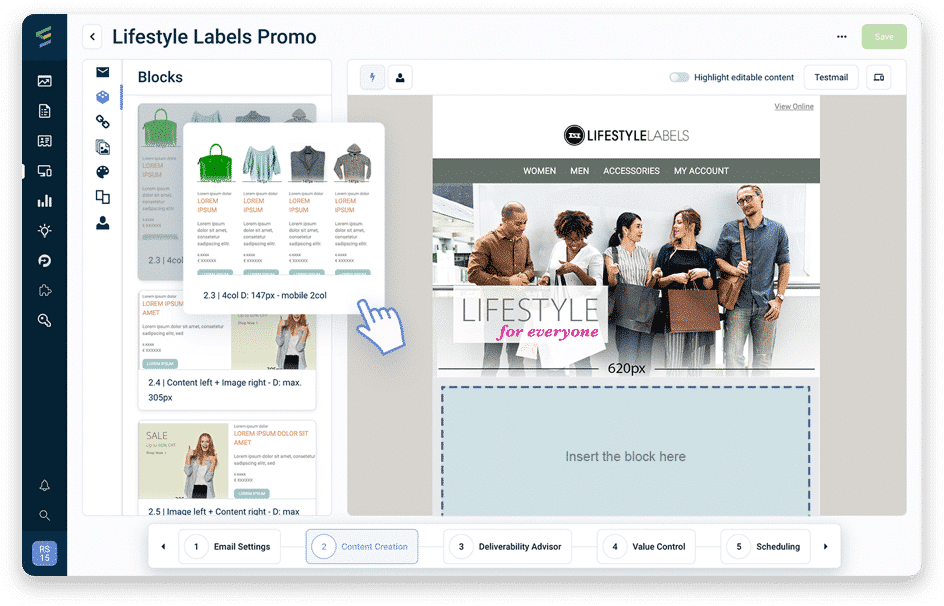 Quick and intuitive content creation
Create highly engaging, professional email content with our intuitive and flexible Visual Content Editor. Drag-and-drop your code, images, or block-based content straight into your email, and use the personalization engine to leverage your data, proof it in various previews, and schedule your campaign.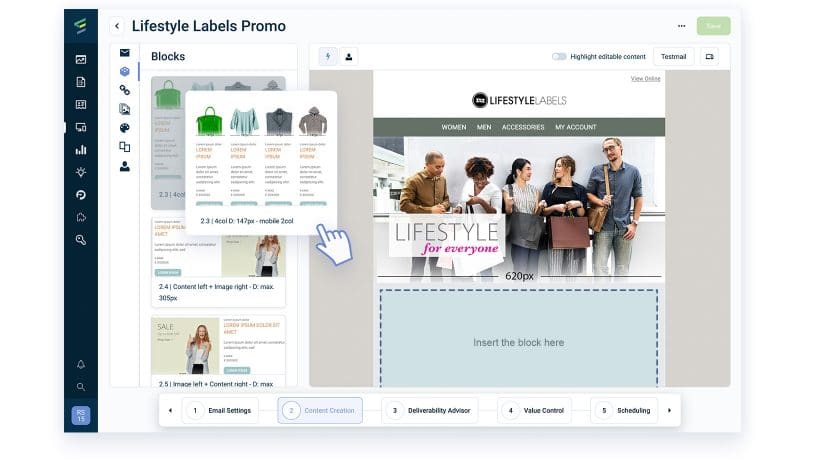 Open Time Content contextualization
Automatically add context-sensitive content as the email is opened with Open Time Content.
Dynamic content, such as real-time countdowns, can be added simply via drag-and-drop widgets and is a powerful way to increase your message relevancy and improve productivity, user experience, and your results.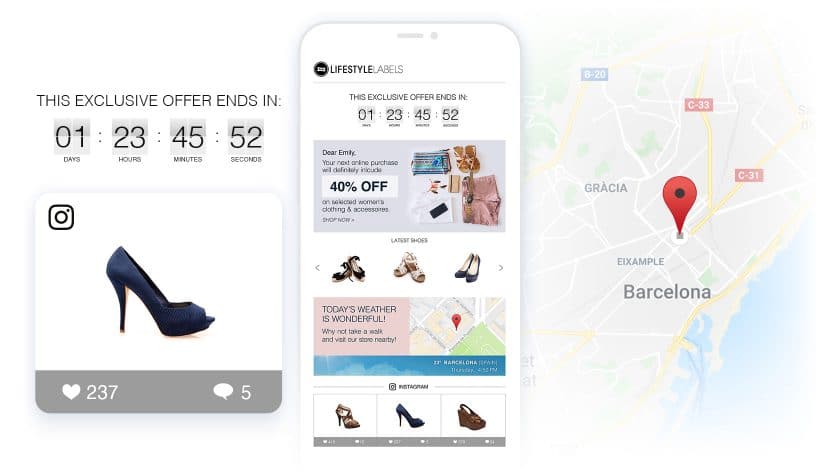 World-class inbox placement
Ensure maximum content exposure by verifying that your message reaches the recipient's inbox with our sophisticated deliverability tools. Built around your workflow, deliverability is improved by pairing pre-launch checks with detailed reports that simplify performance monitoring over time.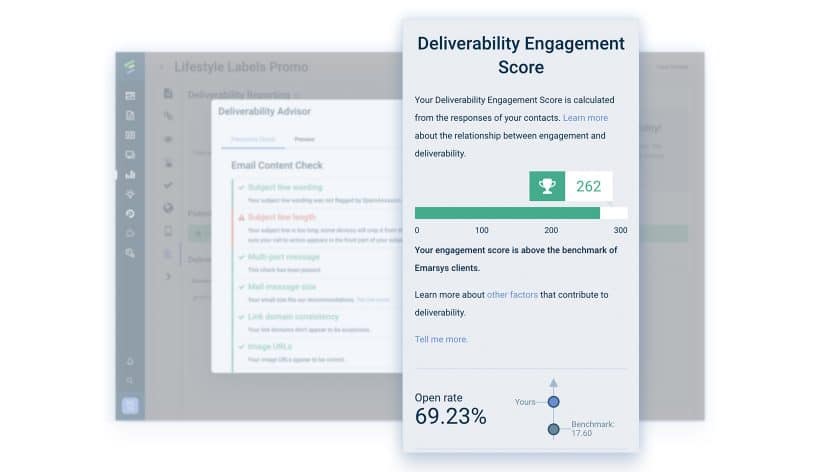 Unprecedented scale
Deliver personalized emails on a mass scale quickly. Whether you want to reach out to all of your customers or react in real time, we have a solution for you.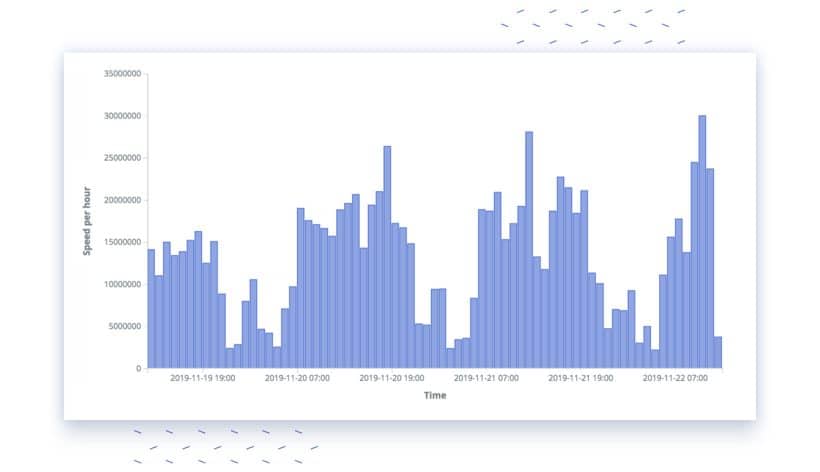 Enhanced transactional email
Fully automate your brand's experience with time-sensitive, personalized emails that support enhanced content delivery at scale with the real-time interaction feature of Triggered Mail.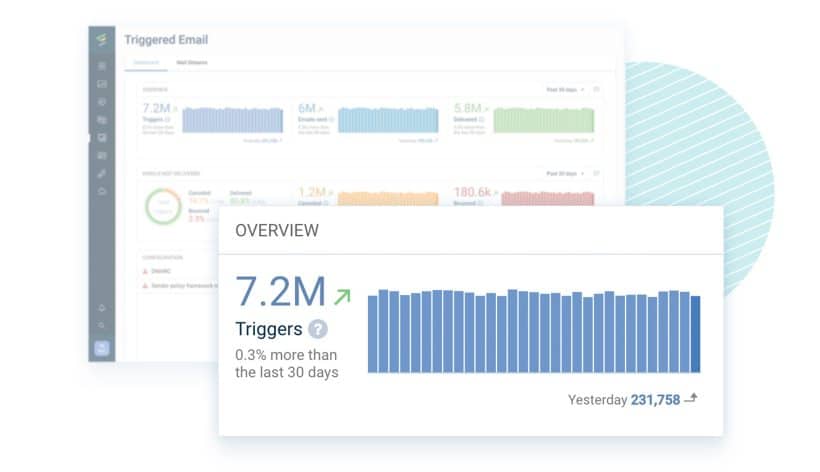 Optimize the email experience
Make certain your emails look great across multiple email platforms. Optimize email rendering across 70+ browsers, apps, and email platforms, and be confident your content will look great for all recipients.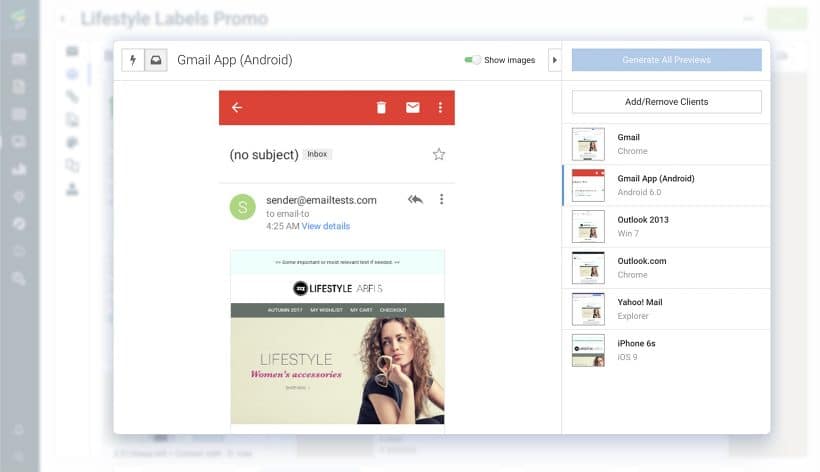 Mobile-first email
Gain full control of the entire mobile experience through mobile preview.
Deliver the best possible experience to recipients by checking your content in every way before it's delivered. From the lock-screen notification to the device view, you'll be certain your campaigns look amazing.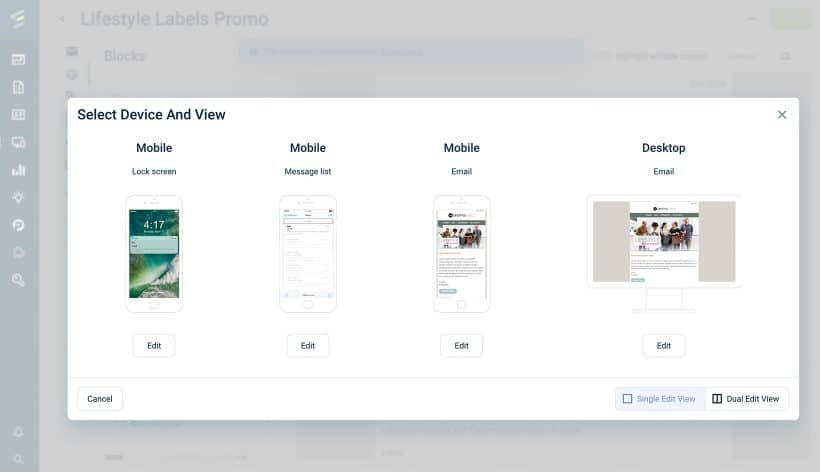 More Channels
Our Satisfied Customers Include