Gibson and Emarsys
Orchestrating Omnichannel Customer Journeys
In this tell-all video, discover how companies like Gibson Brands are approaching personalization, optimizing customer journeys, and driving lifelong loyalty.
12 minutes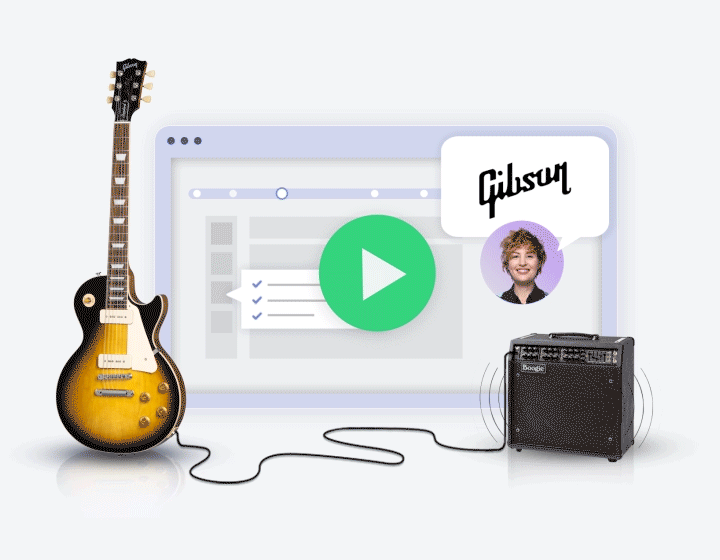 What's Inside
Rock Next-Level Personalization
After making a first purchase, Gibson customers are put on a journey tailored for their specific experience level and interests. Each journey is powered by smart insights, predictive intelligence and automation to deliver omnichannel engagements that resonate with customers.
Kick Retail Store Partner Engagement Into Overdrive
Gibson uses proven, pre-built industry tactics to create highly tailored experiences for retail store partners like Guitar Center and Sam Ash. This gives both marketing and sales the means to more closely connect with high value accounts and ensure store managers are getting the VIP experience they deserve.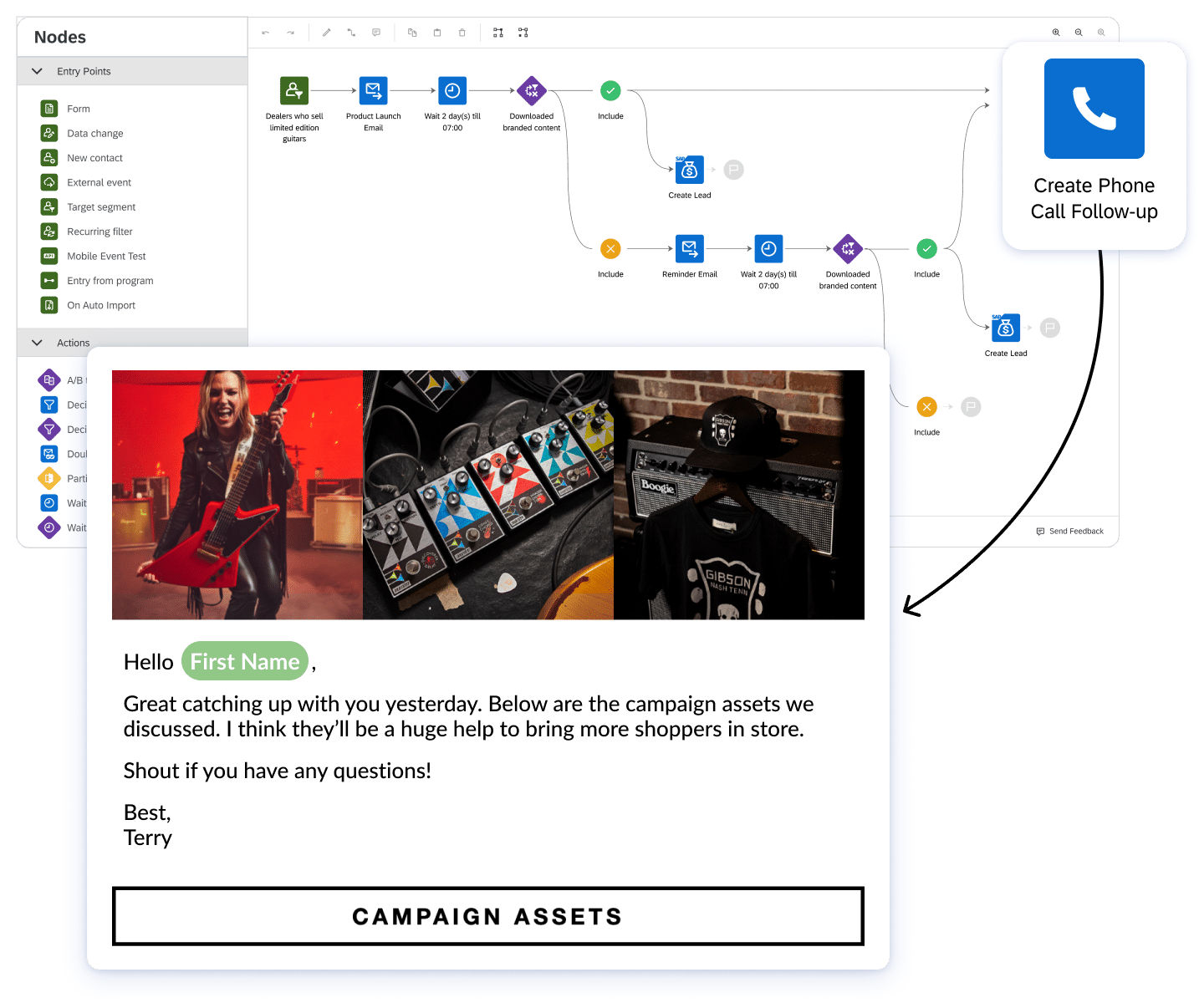 Crank up the Volume on Customer Loyalty
Every brand dreams of being able to create a complete customer view in a single platform. Gibson builds fans for life by using unified customer profiles to bridge the gap between online and in-store and power content recommendations that are timely, relevant and drive lifelong loyalty.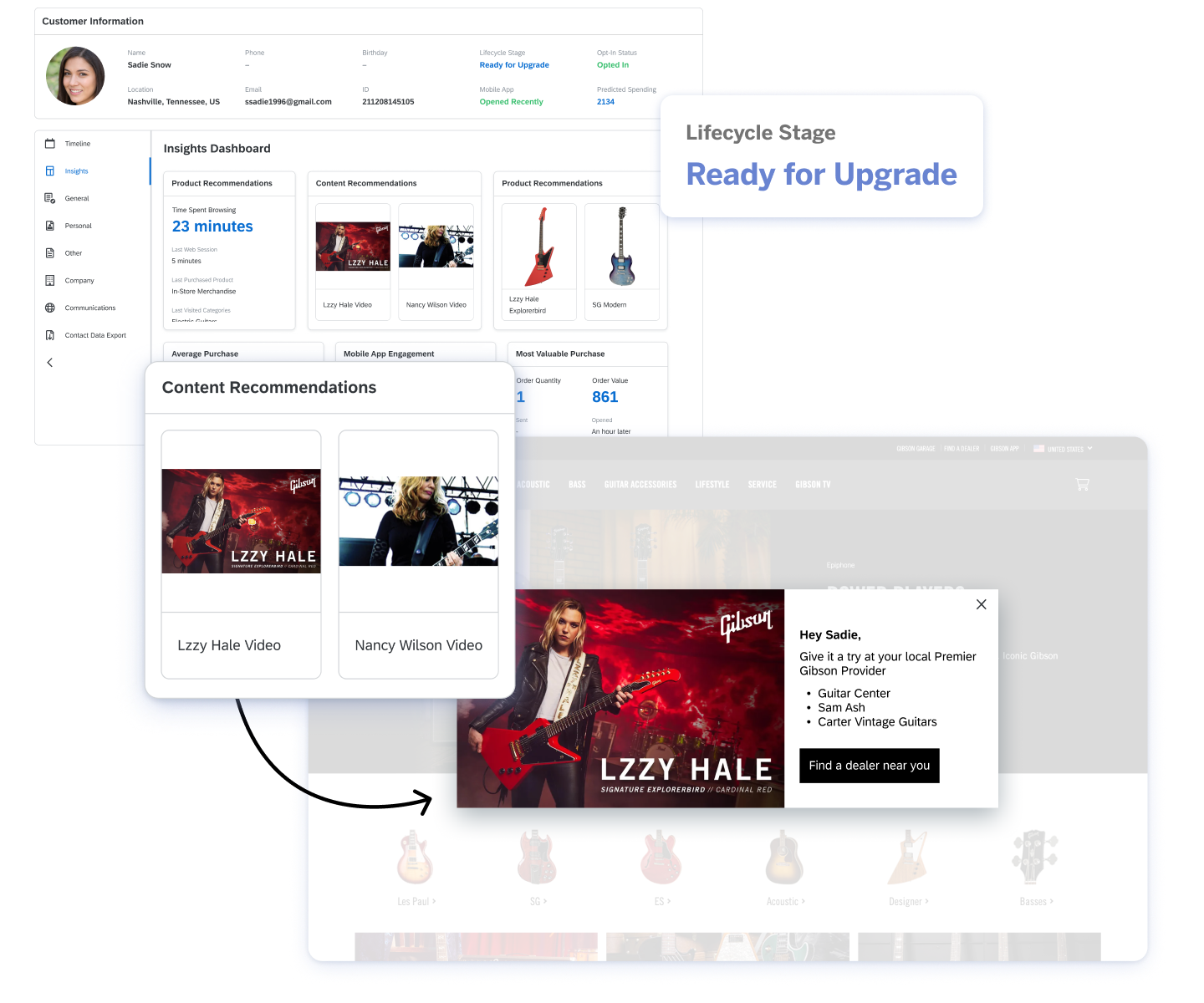 Your Tour Guides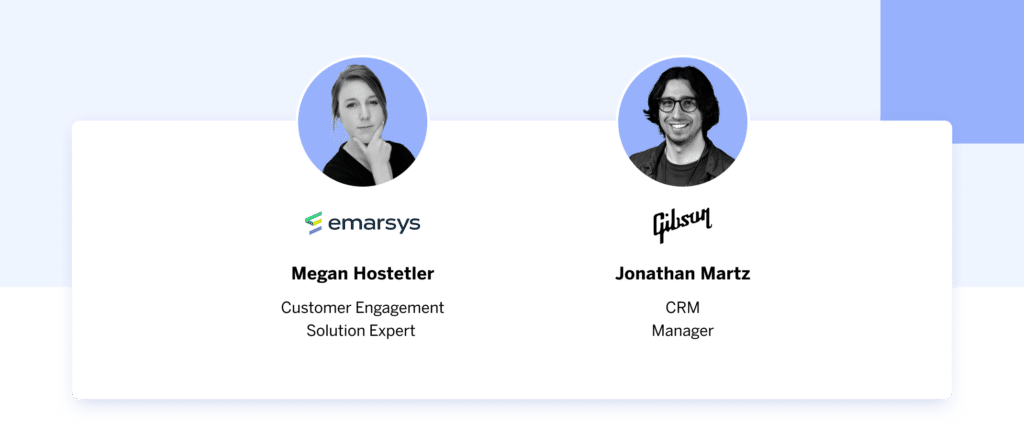 Deliver the


predictable, profitable

outcomes that your business demands with our omnichannel marketing solution
Request a Demo