Table of Contents
What Is Customer Engagement?
Customer engagement marketing encompasses the methods and practices that brands implement to create meaningful interactions with customers through various channels, aiming to foster loyalty and enhance the customer experience at every touchpoint.
Ideally, excellent customer engagement is a two-way conversation, and content is the primary medium for brands to initiate and maintain the conversation. Companies can engage with their audience across a variety of channels including email, web, social media, community forums, and more.
Add in machine learning, and suddenly you can predict future behavior, recommend products, and enrich the conversation to offer customers something greater than your products and services alone.
The customer benefits significantly from this sophisticated level of engagement because it leads to more of the relevant personalized experiences they want and ensures brands are better able to address their pain points or offer solutions that create an emotional response. Personalized customer engagement is one of the best ways a brand can provide value to its audience and retain loyal customers for years to come.
How customer engagement marketing can benefit your business
In the last 5 years, technology has changed the face of B2C marketing. IF brands want to stand out, dropping the same one-size-fits-most kind of message on a few key channels is no longer enough — you need to engage customers with personalization across all channels.
Creating engaging content that's relevant to each customer and the channel they're using is no small feat — but if you can pull it off, the benefits are significant. Let's look at a few.
Build trusting relationships with your customers
Technology might have made it easier for us to reach our customers, but in a saturated, competition-heavy market, the reality is that many brands are further from their customers than ever before. With customer engagement marketing, you can get your brand messaging heard while building meaningful relationships with your customers.
Foster long-lasting brand loyalty
With increasing Cost Per Acquisition (CPA) and product manufacturing costs, it's no longer enough for brands to focus on cold traffic acquisition and hope customers will return. By focusing on customer engagement marketing and targeting customers with personalized content, you make them feel important and demonstrate that you know them as individuals. By doing this, you can start to foster the kind of long-lasting loyalty that increases retention and customer lifetime value (CLTV).
Learn more about your target audience
Data is the powerhouse of modern marketing. With it, brands can create and deploy data-driven marketing strategies with full confidence that their efforts will resonate with their target market. Without it, they're shooting in the dark.
When you prioritize customer engagement marketing, you'll quickly uncover which content works best on which channels, learn more about your customers, and get the data you need to fuel personalization. The result — a polished 1:1 omnichannel marketing strategy that targets the right people with the right content at the right time.
Identify valuable opportunities to increase CLTV
The more you learn about your target audience — and the more loyalty you generate — the easier it will be to increase your CLTV.
That's because, as you form deeper relationships and earn your customer's trust, they'll be more likely to choose your products over competitor alternatives. Then, as you continue to accrue greater amounts of customer sales and behavioral data, you'll be able to discern valuable upsell and cross-sell opportunities.
For example, are a large percentage of customers who buy shoes also picking up a suede protector spray? Add it to your product listing as a "Commonly Bought with" section, or mark it as an add-on upsell to give customers the option to include it on to their order for a limited-time reduced price.
Noticing customers who view your short-sleeved shirts end up buying polo shirts instead? Add a block into your abandoned browse sequence to cross-sell this item.
How to get started with customer engagement marketing
The first thing your marketing team has to decide is what constitutes great customer engagement marketing for your brand. The answer to that depends on your content and your audience — what kind of stories are you going to tell?
Set Goals For Your Customer Engagement Strategy
There is no one single definition for what great customer engagement looks like. However, as brands race to improve their customer engagement marketing strategies, the standards and expectations are only going to rise. To make sure you're keeping up, your first task is to set clear goals for your customer engagement strategy. These goals will look different from industry to industry, so just focus on identifying the metrics that matter to your business.
Some of these metrics might include:
Engagement rate: From likes, comments, and shares on social media to open and click-through rates for email — what percentage of your customers currently engage with your content, and what do actually want that number to be?
Conversion rate: What percentage of your traffic makes a purchase? This number will vary depending on how you acquired that visitor, so it could be worth segmenting this by traffic source. For example, paid social traffic will naturally convert at a far higher rate than top-of-funnel blog traffic.
Average order value: When a customer completes a purchase on your site, what's the cart value of that purchase? With the upsell strategies discussed above, what do you want that number to be?
Return rate: What percentage of your customers currently return their items? And, if applicable, how much can you reduce that through the use of post-purchase engagement and an optimized unboxing experience?
Repeat purchase rate: How many first-time customers return to make a second purchase? What's your ideal repeat-purchase rate after deploying your customer engagement strategy?
Encourage Customer Interaction Across All Channels
From engagement rates to conversion rates, omnichannel campaigns take the prize. It's no longer enough to only be present on one channel — if you want to maximize your conversion rates and create a compelling, engaging experience for your customers, you need to interact with them across multiple touchpoints, wherever they are.
Research shows that brands utilizing three or more channels as part of a marketing campaign saw a 494% higher order rate than those focusing on one channel.
Creating an omnichannel strategy can be an intimidating process for brands that haven't done it before. If you're moving from single-channel campaigns, you don't have to jump to an omnichannel customer engagement strategy all at once. Analyze your channel data, and work out which channels your audience is spending their time on. Then, prioritize your channels based on this and build them into your strategy gradually.
Gather & Utilize Feedback
Despite the industry-wide shift from batch-and-blast campaigns to customer engagement, 39% of brands still don't regularly gather feedback on customer interactions.
If you want to make the most of your customer engagement strategy, you need to gather feedback and put it to work. Here are a number of ways you can collect customer feedback:
Online surveys offering discounts in return for feedback
Scraping social comments and analyzing common themes
Using social listening tools to discover what customers are saying about your brand
Customer loyalty programs are also a great way to gather feedback. By offering points or rewards in return for feedback, you'll collect valuable information from engaged, trusting brand advocates who have experience with your content.
Once you have your feedback, it's time to review it. If the results indicate that a certain campaign or content strategy isn't resonating the way you want it to, cut it out and adapt.
---
Discover the 6 pillars necessary for building a personalized omnichannel customer engagement strategy that drives measurable results.
---
Develop Stories That Draw the Reader In
In a Prezi report, more than half of respondents said they disengage when a story lacks substance (30%) or doesn't challenge the reader mentally (24%). They also disengage when the content contains heavy text or bullet points. These things get in the way of telling a story and make it less likely that readers will remember anything your content said.
The report also revealed the solution: 55% said that "a great story captures their focus and keeps them engaged with content."
In other words: Solid well-crafted stories matter more than anything else in your engagement strategy.
Iron Out Your Engagement Strategy
To improve your content strategy, you shouldn't have to build a new program from scratch. You just have to go a little deeper into your content marketing strategy and think about what else you can do with your content.
It could be as simple as sending personalized customer engagement emails or SMS that addresses your customer by name, recommends products related to a previous purchase, and then links to content about how to install or maintain a product. You could also link to content not directly tied to the product the customer bought, like a thought leadership post on a related topic or a blog about a charity or cause your brand supports.
This kind of engagement will stay in the customer's head. They will remember that your brand is interested in a lot more than simply getting them to buy all the stuff in their carts.
Customer engagement strategies
Now that you've got your strategy on paper, it's time to ensure you have the necessary resources that will make engagement marketing work. That includes everything from your single biggest asset — data — to a manageable tech stack and, of course, a great team of marketing strategists and writers.
Establish Your Brand's Voice
When your audience engages with your brand, they expect to receive a consistent experience, regardless of the channel they interact on. When you have multiple team members and external agencies working on several cross-channel campaigns, achieving this consistency can be a challenge.
In order to tie your content together and make this happen, you need to establish a clear brand voice, and the best way to do this is with a Tone of Voice guide. Within your guide, break down your brand mission and values, and give the reader clear examples of how they should be used in creatives.
Whenever you onboard a new team member or partner with a new agency, make sure this guide is read and understood before they get to work.
Personalize the Customer Experience
Personalization is the future of customer engagement. Once you've collected and logically stored your customer data, you can then turn that data into personalized content. You still need to plot out your strategy, but you already have the raw materials for one-to-one marketing.
Remember, your customers don't just want content — they want a completely personalized experience that makes them feel valued by your brand. If you do this right, you'll see considerable returns.
Build a Strong Relationship With Your Customers
E-commerce is on the rise, with total US sales expected to tip $1,000bn in 2024. And with that uplift comes heavy competition. With similar brands fighting for a foothold in your market, it's no longer enough to hope your customers will return. The key to success lies in building strong customer relationships.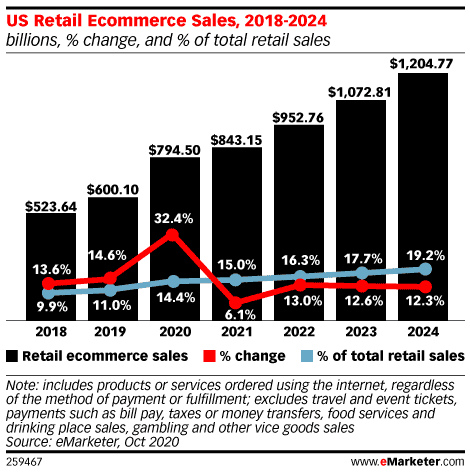 Your customers want to be heard. By creating engagements that are relevant to their interests, and delivered in real-time using automations that react to their online activity, you show them that you're listening.
By building relationships with your customers through personalized engagements and automations, you build trust, earn loyalty, and increase your retention rates.
Get Creative With Engagement Campaigns
To create engaging content that shows your customers you're listening, you first need to know who your customers are.
Analyze your customer, product, and sales data and review feedback to personas that represent your customers, covering key points like:
Age
Demographic
Common pain points and key motivations
Potential sales objections
Once you have your answers, it's time to get creative and build them into your campaigns. Show your target customers that your products are relevant to them with creative content that demonstrates how your products have solved pain points for other customers.
Research has shown that 79% of online shoppers trust online reviews as much as personal recommendations — a statistic that can work in your favor. Filter through your online reviews to find examples that address sales objections and put them to work in your engagement marketing campaigns.

Add in Automation for Scale
Responsive, real-time, trigger-based marketing is now a reality thanks to AI-driven marketing automation.
Marketing platforms continue to evolve at a rapid pace, and each generation of technology allows you, the marketer, to be better at offering incentives or recommending products based on a customer's past browsing and purchase behavior.
What brands need to do now is go beyond predictive algorithms and strike up conversations with their customers.
Examples of Successful Customer Engagement
Customer engagement marketing comes in all shapes and sizes — from curated playlists, to social media movements, to loyalty programs. Here are a few of our favorites:
1. Netflix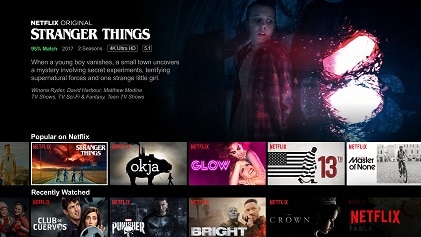 The entertainment streaming giant, Netflix, leverages AI marketing, machine learning, and customer interaction data to provide a curated list of movie and show options tailored specifically to the individual viewer. As customers select and stream content, Netflix's algorithm learns more about the viewer and is able to recommend content the user will appreciate. This level of personalization leads to continued subscriptions and referrals. As a result, Netflix benefits from grounded customer loyalty.
2. Wendy's
What pairs best with cheeseburgers and chicken? Certainly, a Coca-Cola, but in Wendy's case, it's social media. Known for their witty and sarcastic tone, Wendy's embarked on a customer engagement marketing mission in 2017 after high school student Carter Wilkerson tweeted at the fast food giant asking for free chicken nuggets. The #NuggsforCarter social media campaign asked Twitter users to get Carter's tweet to 18 million retweets so that he could claim his prize – a year of free nuggets. Not only did Carter win the nuggets, he also set the world record for the most retweets ever on one post with 3.42 million. This goes to show that creating branded hashtags and engaging with customers on social media is a fool-proof way to develop organic engagement.
3. Charlotte Tilbury
Charlotte Tilbury's Beauty Universe membership program allows customers to bring back bestsellers they knew and loved, enjoy personalized product recommendations, and unlock access to a "magic vault" that houses exclusive products, gifts, content, and more. They also offer virtual consultations, experiences, and a live chat so that customers feel valued and are able to meet their individual beauty needs. By leveraging customer data like birthdays and makeup preferences, Charlotte Tilbury is able to offer a customized beauty experience for each customer.
Why Your Brand Needs a Customer Engagement Platform
A customer engagement platform eliminates data silos, unifies customer data, and drives customer engagement. Having product, customer interaction, and other data integrated into one single platform gives you a single view of the customer and provides you with the metrics, segments, variables, and analytics that are most relevant to your business.
Keep in mind, certain platforms can help you apply business knowledge to your data and allow you to unlock your growth potential across channels to scale your business. So if your goal is to deliver predictable, profitable outcomes for your business, investing in a customer engagement platform is essential.
Final Thoughts
Today's most successful brands aim to engage customers beyond the transaction. These companies stand to bring in more repeat purchases and drive revenue. But they also keep their customers as the focal point of the customer experience, whether that's by offering incentives, personalizing the customer journey, or providing educational content that's relevant to whatever customers have shown interest in before.
Customer engagement marketing is another way to drive loyalty outside of an official loyalty program. Treating loyalty members in a personalized way drives both customer satisfaction and lifetime value. The shift here is to move from conversions-only to a broader revival of customer satisfaction.
All of this means that redefining marketing technology is paramount. To help you reach your 1:1 customer engagement goals, look for a true omnichannel customer engagement platform that will allow you to deliver relevant, personalized experiences in real time, across all channels, at scale.
---
Drive loyalty by engaging in real-time throughout the customer lifecycle. Deliver 1:1 personalized campaigns at scale.
---
Handpicked Related Content: