The Business
Retail/E-commerce, Fashion/Accessories
Australia
CUE Clothing Co. is a proudly Australian-owned leader in the retail fashion industry. By enhancing their omnichannel ecosystem, CUE strives to build personalized, hybrid customer experiences across all channels.
The Challenge
Silioed data across channels
Scaling personalized experiences
Inconsistent CX
Increasing retention
In partnership with Emarsys, CUE had already fully implemented their unified e-commerce platform prior to the pandemic, which gave them an invaluable single view of their customers and inventory. However, this was just the start.
CUE had a bold vision: to achieve 'Commerce Anywhere'. They wanted to bridge the gap between physical and digital retail. To do this, they needed to integrate customer insights across multiple touchpoints to deliver relevant personalized experiences that convert engagements into sales.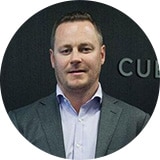 Shane Lenton
Chief Innovation Officer, CUE Clothing
"Being able to implement these customer experiences really comes down to the foundations we had in place with a unified e-commerce solution, and its ability to execute marketing automation across all touchpoints. It's about bringing the recommendations in-store so we can create sticky retail experiences post-visit. It's about providing upsell opportunities with the AI recommendations for click and collect and within our styling sessions to make sure that we have a curated product range ready for the customers.
And it's our key partners that enable this."
The Solution
The video case study shows how they used a host of new initiatives to provide a best-in-class hybrid experience which include:
Video-based styling platform for personalized styling sessions
Multichannel wish lists which could be used within marketing programs like "Price Drop," "Back in Stock" and "New in Stock"
The ability to sell any product from any location through any touchpoint 
Deliver the


predictable, profitable

outcomes that your business demands with our multi-channel marketing platform.
Request a Demo