A solid customer engagement strategy promotes brand loyalty, builds trust, and drives more sales through positive shopper experiences. In this post, we'll hone in on what customer engagement is, why it is important, then offer effective customer engagement strategies for brands to gain and retain loyal customers.
What Is Customer Engagement?
Customer engagement refers to how customers interact with a brand through a wide variety of channels to build and strengthen a relationship with them. A robust customer engagement strategy is what sets your business apart from the competition.
Your customer is the most important part of your business. With different brands selling thousands of similar products and services, customers prefer companies that make them feel valued. That said, going above and beyond a standard customer experience is the best way to increase customer engagement on your website or online store, in-store, social media channels, and other selling touchpoints.
Why Is Customer Engagement Important?
While consumers are exposed to thousands of brand-related messages each day, they only engage with brands that carry a consistent message that keeps them engaged. Hence why it's important to create a customer engagement strategy that catches customers' attention, draws them in, adapts to their needs, and ultimately gives them the best shopping experience possible.
Building trust between your sales team and customers through consistent, personalized interactions on multiple channels will help customers find the value you provide.
Effective Customer Engagement Strategies For Retailers
A solid customer engagement strategy can help growing businesses increase sales while meeting current changing customer expectations. Here are 3 top customer engagement strategies from a system integration perspective for B2C and e-commerce brands to implement:
1. Data Is Your Best Asset
From a data integration perspective, information stored in your applications and systems is your greatest asset for engagement. Understanding your data and how it moves is key to creating an informed, strategic integration strategy to help you engage customers online and in any other touch point.
Data is more than just a function of your business. It must be used through a business strategy. Your data must be strategically automated between and throughout your applications, systems and technology stack. Once fully integrated, your business will be able to see clearly pitfalls and holes in the customer engagement process.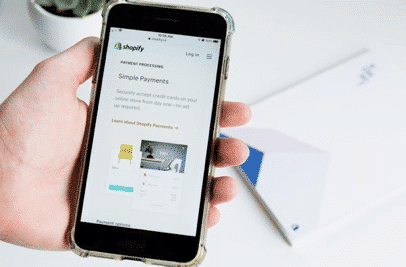 Remember, good flowing data between all your applications is the first step to achieving your complex business goals and improved customer experience. Data automation enables data to go to the applications it needs to in a strategic manner. Thus, merchants can gain visibility into their business processes and customer experience to tweak and improve accordingly.
By having a holistic view of customer behaviors and preferences, brands can round out their data sets and develop successful personalization strategies. The end goal is to evolve customer experience from purely transactional to transformational.
2. Use An Omnichannel Approach for Constant User Engagement
At VL OMNI, we always believe in using a strategic omnichannel approach to integration and customer engagement. All applications that are used within a business and the data they hold should inform user engagement. At each point a customer interacts with your brand, they should be able to engage meaningfully with the brand and product. All in all, multiple touchpoints across systems, applications, social media avenues, etc, work together cohesively to make your customers feel valued, and engaged from first contact to delivery and afterwards.
By cross-referencing personalized data already stored in applications like a CRM or ERP, you can offer exceptional value to your customers. This includes giving them key information about the product they purchased, tracking their order, reviews and returns and creating a relationship with them based on your brand's tone and marketing personality.
3. Offer Hyper-Personalization
Hyper-personalization is key to a growth-minded brand in 2021. 71% of online shoppers get frustrated with the impersonal shopping experiences. Individualization and creating curated content for customers is what is expected from the best brands.
This individualization from a system integration approach starts with data, of course. Data seems unsexy but it is the vehicle to create great customer engagement and journeys.
One way to do that is to use the data from your CRM where a lot of the buyer's journey has been held. Their purchase history, the type of products they bought etc all reside there, and by automating processes through strategic integration, that information can be fed into marketing automations, OMS', ERP's etc.
By thinking strategically about what kinds of personalized information or products you want your customers to engage with, you can make sure that data is available at the right time and in every application it needs to be. Doing so will save your business time, manual entry errors, and allow you to keep the big picture strategy top-of-mind.
How to Create An Effective Customer Engagement Strategy
The key to brands staying on top in 2021 is their ability to understand their customers wants and needs but exceeding them and providing a better customer experience than their customers could imagine. After all, brands can create a deep and lasting relationship with their customers every single time they interact with their brand.
Every image, messaging related to the physical product or service all informs the customer journey. When your brand has glaring holes or mistakes within that journey it is usually caused by lack of visibility into the supply chain or disparate data floating in siloed applications. From a data integration perspective, data is the most useful product a brand has. Using it strategically with purpose and intention to improve customer engagement and reach growth goals is the best way to come out on top.
Start with understanding where all your data lives and who has access and visibility on it. From there, create an engagement strategy that crosses multiple channels, applications and touch points so that your customers can have an intersection across their journey. Once a blueprint has been designed and the systems and applications have been integrated by iPaaS integration experts, you can begin to add hyper-personalization to each customer intersection directly from the data being gathered by applications already in use.
Revamp Customer Engagement Through System Integration
Our VL OMNI iPaaS integration platform empowers scaling businesses across the world to fully integrate and automate their key workflows between applications. We help merchants deliver on customer demands without juggling multiple systems and using manual processes and workarounds.
Integrate your systems, channels, partners, and applications together in ways that matter most to your business. Plus, apply business rules directly to data transformations and gain end-to-end visibility into actionable insights and processes across your business. This will enable you to increase customer retention and consistently deliver a flawless customer experience across all touch points.
Handpicked Related Resources:
---
Want to Speak with An Integration Expert?
If you'd like a consult on how to create better customer engagement from a data integration perspective, VL OMNI is here to help.
---