The Business
Retail/E-commerce, Fashion/Accessories
Brisbane, Australia
Since 2011
Founded in 1985, City Beach has established itself as Australia's premier youth fashion retailer. Today, the business has grown to 70+ physical stores and 1.4 million database contacts, and through digital transformation, continues to accelerate both in-store and online revenue. However, amidst this rapid growth, the brand's ability to establish and sustain lasting, meaningful relationships with their customers has plateaued. To strengthen customer relationships, prevent customer churn, and drive repeat purchases, CIty Beach needed help scaling their business to achieve 1:1 omnichannel engagement.
The Challenge
Siloed Data
Build Complete View of the Customer
Scale personalization and retention
Executing cross-channel
City Beach was interested in creating unified customer profiles that would merge all of a customer's online and offline shopping behavior and purchase history. This would allow the brand to better understand their customers' true LTV, as well as where they are in the customer lifecycle.
As City Beach's database of customers rapidly expanded alongside the growth of their business, it became more and more difficult to treat their 1,000,000-plus customers as individuals. To solve this problem, City Beach sought to turn their data into actionable insights by segmenting their audience according to customer lifecycles, lifetime value, and RFM. With their new retention strategy in hand, City Beach needed the technology to automate personalized experiences at scale.
With so many points of sale and customer service touchpoints to maintain, City Beach was looking for a single marketing platform that would enhance their ability to retarget through their CRM channel and integrate all important touchpoints along with the brand's loyalty program.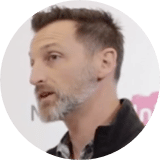 — Michael Doyle,
Former Head of Marketing, City Beach
"The biggest win was shifting our focus from short-term ROAS goals to long-term retention goals by working out customer lifetime value. This meant not just focusing on single transactions, but focusing on engaging customers with the City Beach brand over a longer lifecycle."
Advancing AI Capabilities with Emarsys
After initial successes digitalizing online and in-store processes, and having reached a steady 100% growth rate year-over-year, City Beach wanted to better engage their 1.4 million database contacts and treat each customer as more than just an email address — they wanted to deliver true 1:1 engagements. But with a database that size, they needed help. The brand turned to AI to help them scale their business and achieve the 1:1 omnichannel engagement necessary for preventing customer churn and driving repeat purchases.
"We wanted a single marketing solution that could scale up with our business. Emarsys helped us join the dots across an increasingly complex customer journey with touchpoints from stores to website to customer service interactions. Implementing AI was a perfect fit for our retention and reactivation activities. AI was able to predict where people were churning or defecting at a 1:1 level, and this allowed us to send campaigns based on customers' individual life cycle."
The Solution
The Emarsys customer engagement platform offered City Beach a way to consolidate all their data in one place. Using Smart Insight within the platform, City Beach cleaned up and organized the millions of contacts in their database, giving the marketing team a better understanding of which segments to focus on for driving revenue.
With Emarsys, City Beach also gained scalable marketing execution with personalisation tools and the ability to automate key campaigns. By integrating their loyalty program, points of sales, and related customer service touchpoints, they were able to improve their channel performance and deliver consistent and connected customer experiences.
After the success of the partnership, City Beach advanced on their journey of delivering true 1:1 customer experiences by incorporating Emarsys' Max AI to shift to a predictive marketing approach. This opened new revenue opportunities and use cases and helped the company improve personalization, while improving the efficiency for the CRM team.
Early Successes: Unified Customer Data
The first step City Beach took with Emarsys was to consolidate all their customer data in one place. Then, using Smart Insight, City Beach was able to clean up and organize millions of contacts in their database, enabling them to build unified profiles for each customer. As a result, their undeliverable email rate dropped from 28% to 1%. As the brand continued to fortify their profiles and add new customers, their in-store email collection rate shot up 420% year-over-year.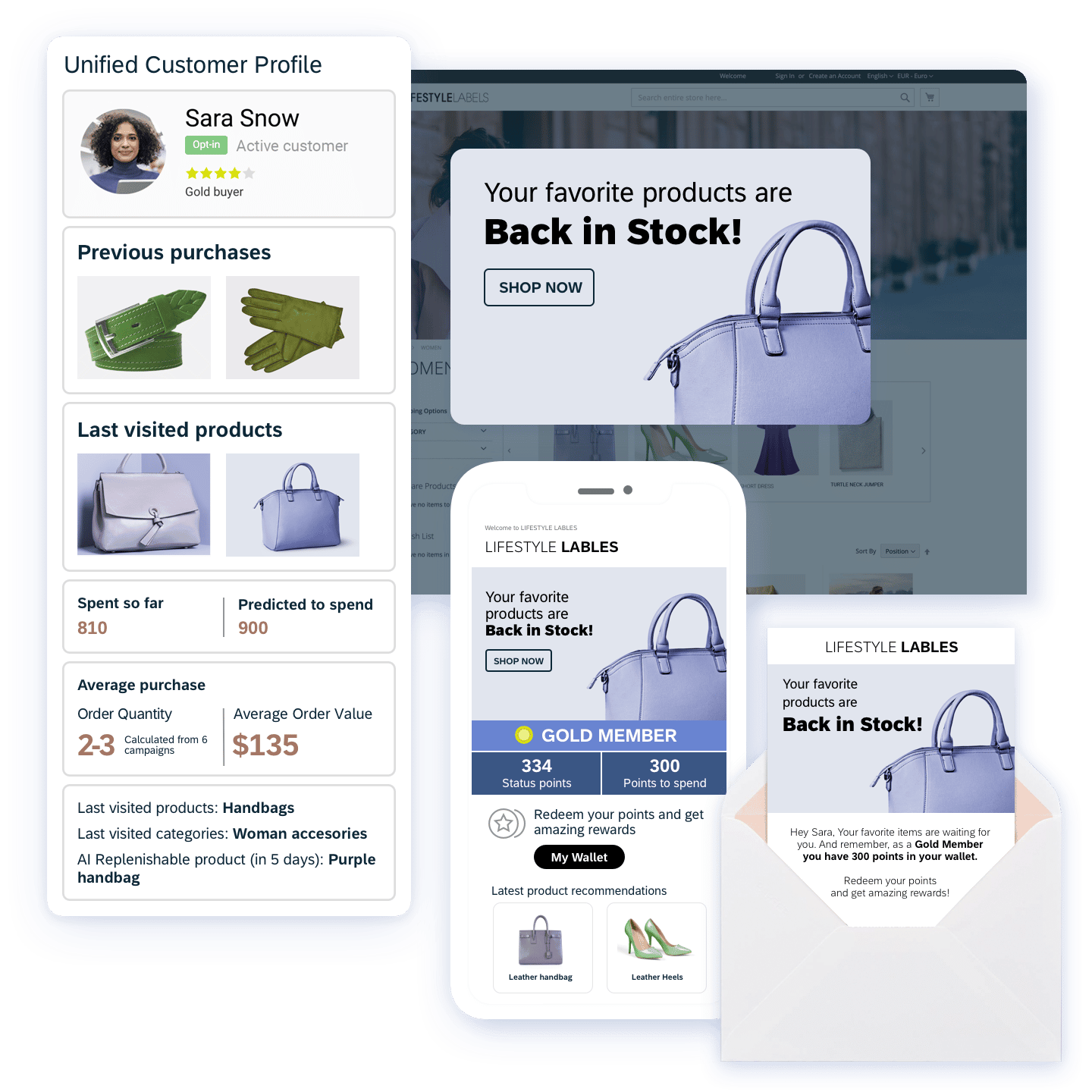 Early Successes: Targeted Campaigns Drive Up Revenue and Retention
The Emarsys platform enabled City Beach to use campaign automation and segmentation to prioritize active customer segments and drive 1:1 personalization. Through the use of targeted campaigns, City Beach increased email revenue 105% YoY. Their messaging definitely resonated as active customers increased by 38% with a 36% retention rate, and site sessions driven by email increased 97.6% YoY.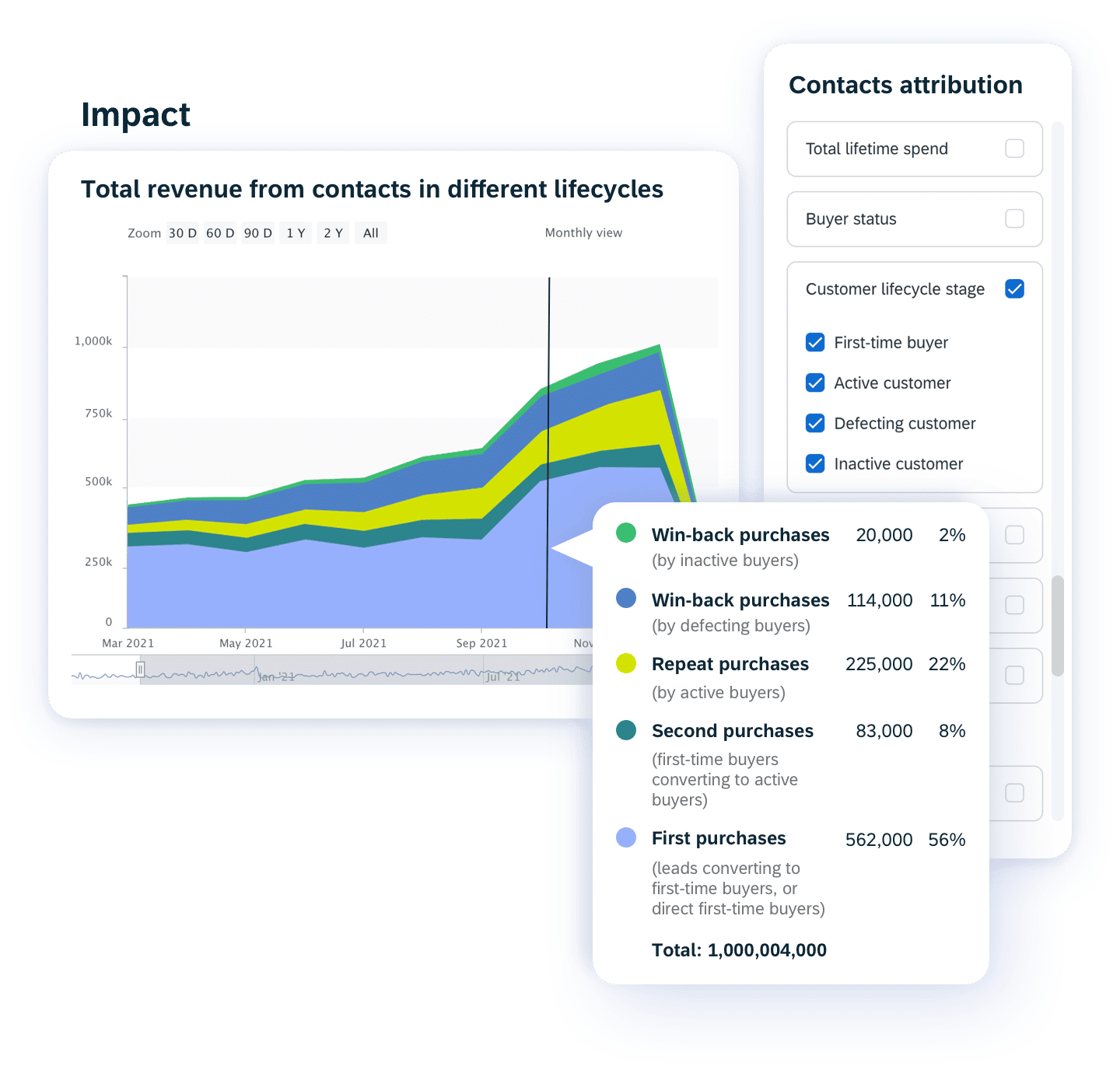 Early Successes: A Better Omnichannel CX
City Beach applied learnings from their email strategy to all channels, integrating all touchpoints into the Emarsys platform. With Emarsys tools like Web Extend and CRM Ads, City Beach could optimize their digital performance. They also connected their in-store experience with their loyalty program. Not only did their ROAS explode in CRM performance (14X growth for Facebook and 11X for Google), but lifetime spend went up 71%.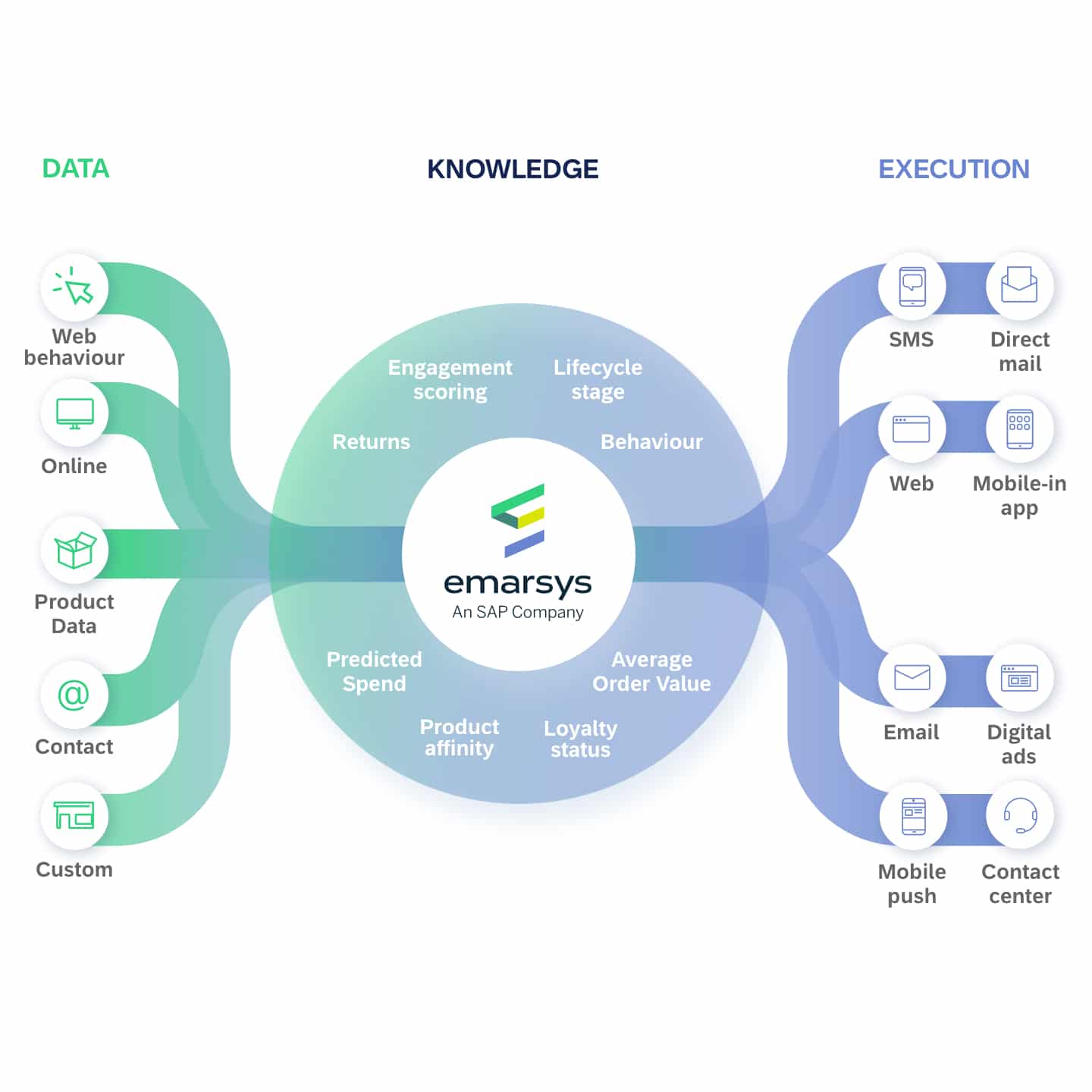 Implementing Predictive AI: Fast Time to Value
AI is already integrated within the Emarsys Platform, which saved City Beach time, and removed the complexities and implementation issues they might've faced using a standalone AI solution.
Within five days, the CRM team activated multiple use cases without the need for IT involvement, including tactics like win-back defecting customers and convert hot leads, enticing customers with tailored incentives to increase retention.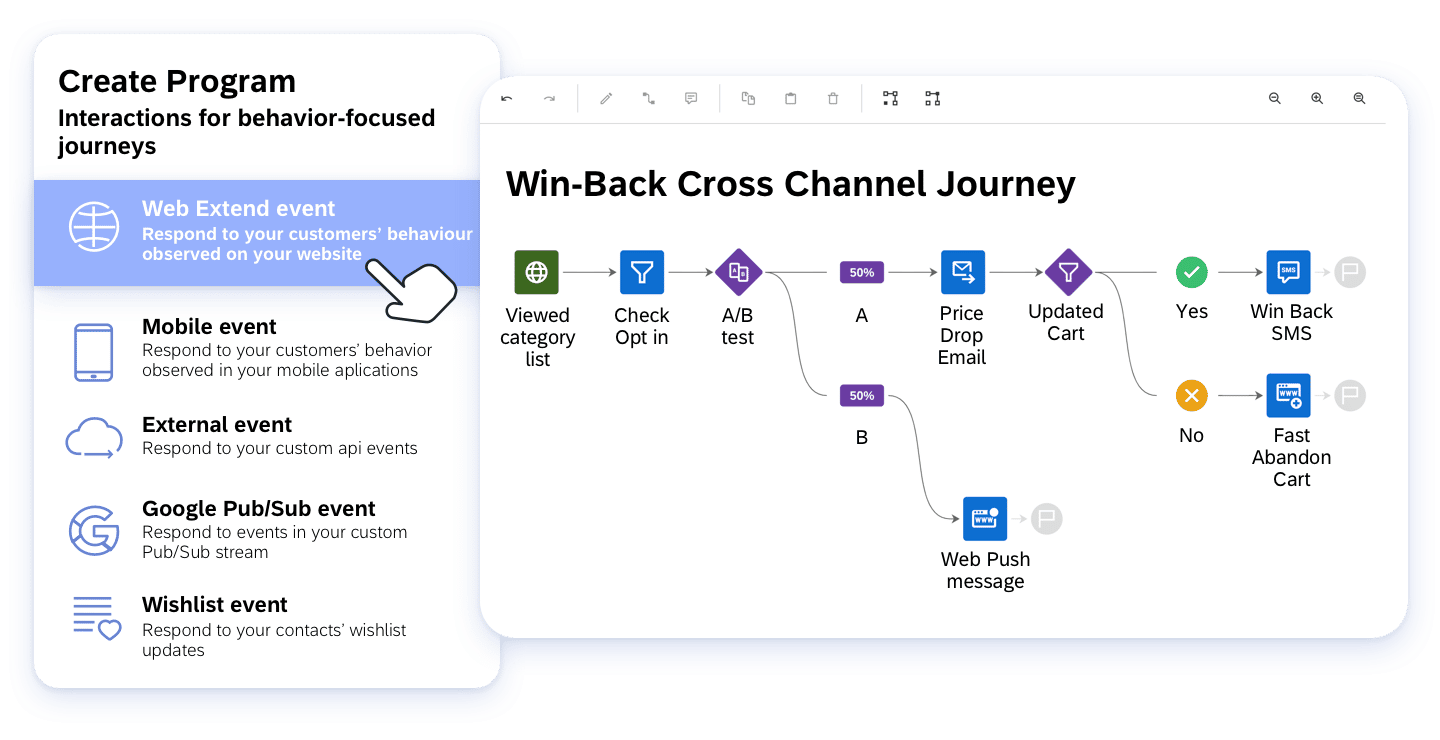 Implementing Predictive AI: Understanding Revenue Possibilities
With Emarsys' Strategic Dashboard, the CRM team had access to new revenue opportunities and could quickly act on them using best practice strategies and use cases specific to retail. AI continuously optimizes business results by personalizing engagements for each contact with relevant products in the right channel at the right time.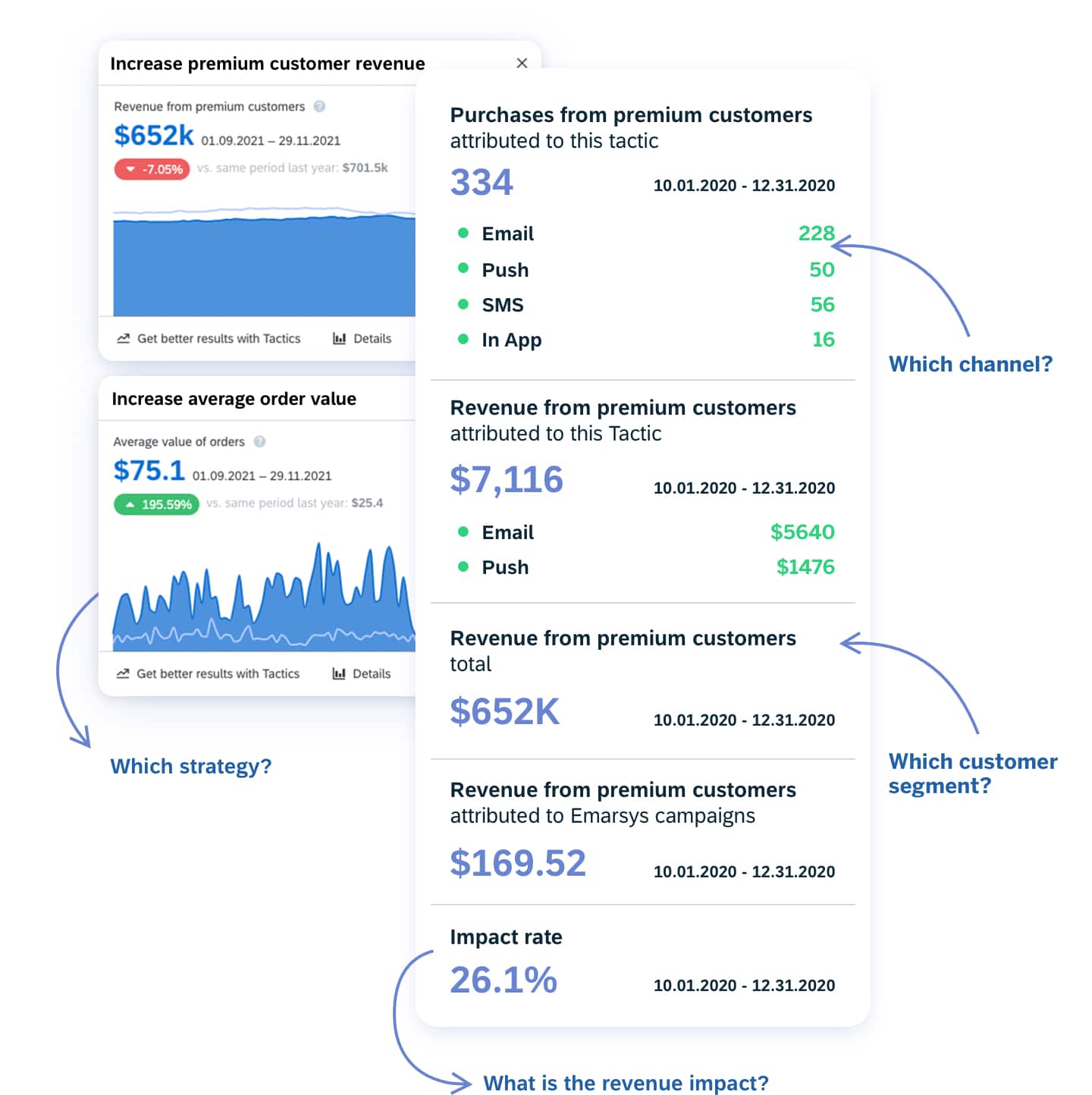 Implementing Predictive AI: Predict Customer Churn

With their data enhanced by AI algorithms and machine learning, City Beach can predict customers who are likely to churn, make a purchase, or become inactive and then engage them in real-time through automations.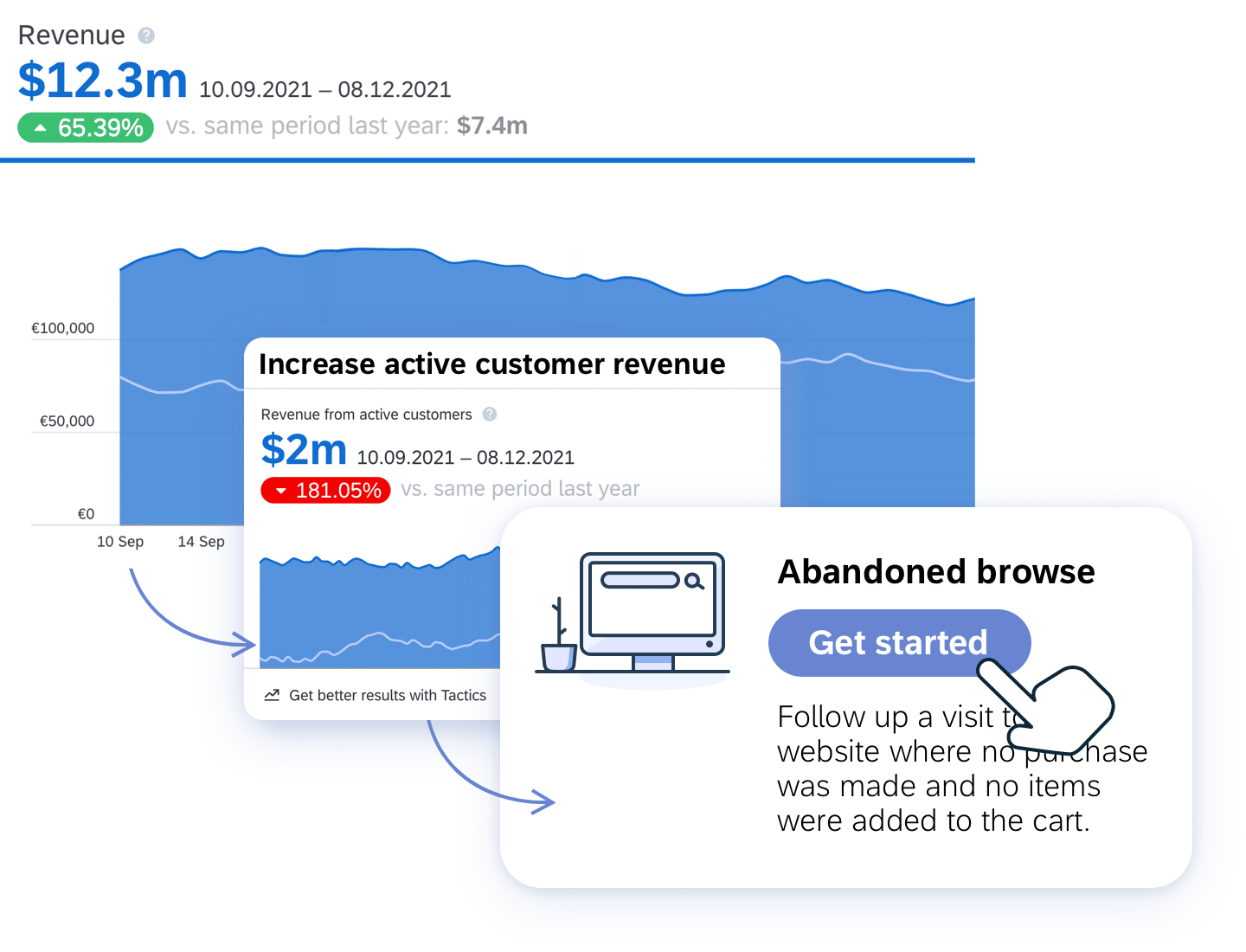 Implementing Predictive AI: Automated Ad Audiences

City Beach leveraged automation in the Emarsys platform to synchronize audiences with Facebook and Google, enabling audience suppression and look-a-like audience targeting that resulted in 4x Facebook ROAS.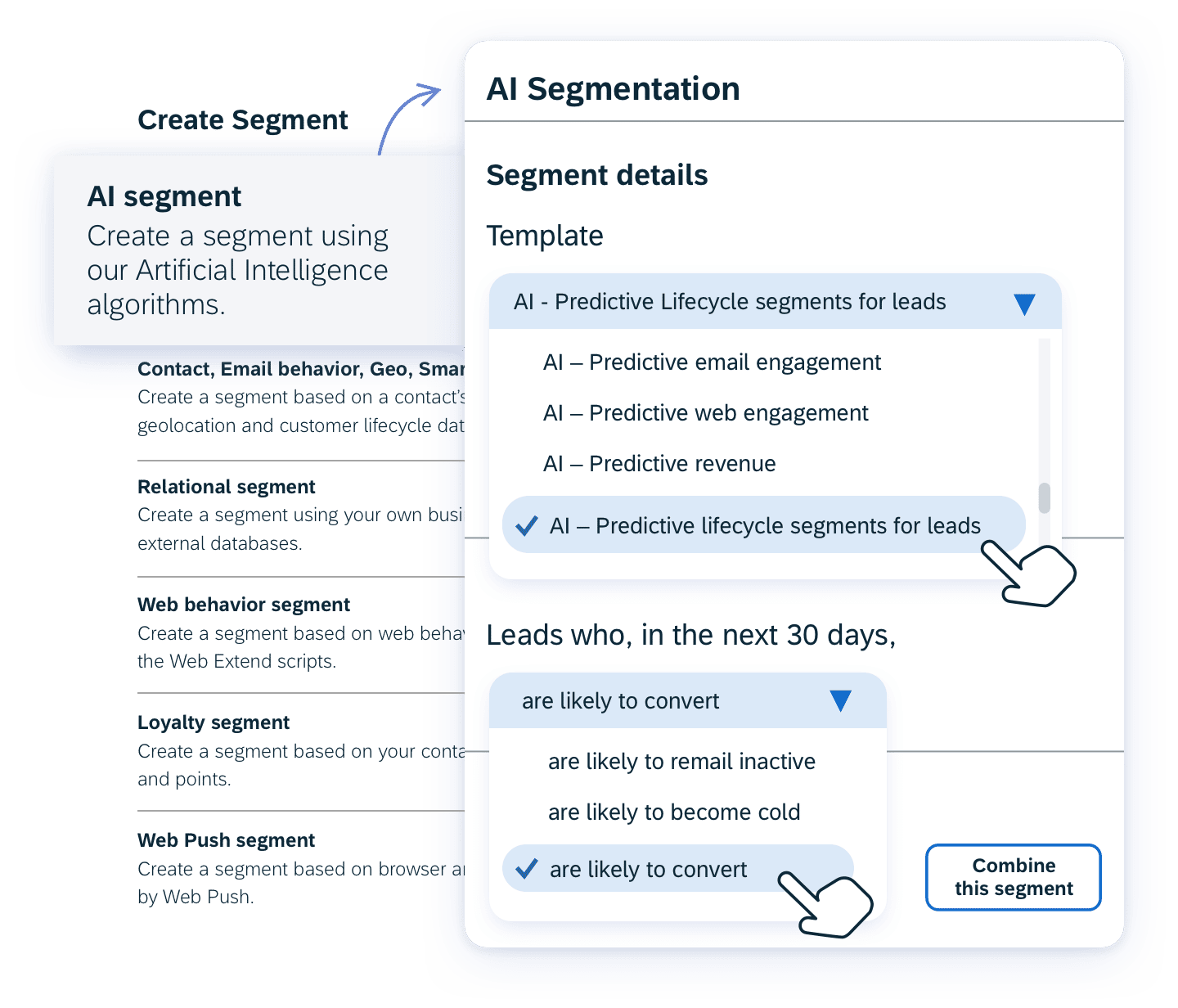 The Impact
After partnering with Emarsys, City Beach significantly improved customer engagement through their email channel, and quickly scaled personalized interactions across mobile, social, SMS, and web channels.
+105%
email revenue YoY 4 months after launching Emarsys
+38%
active customers with 36% retention 4 months after launching Emarsys
14X
Facebook and 11X Google ROAS with CRM ads 4 months after launching Emarsys
+48%
win back from defecting customers within 90 days with Emarsys AI
+18%
leads converted into first-time buyers within 90 days with Emarsys AI
+6%
first-time to second-time buyers within 90 days with Emarsys AI
"City Beach integrated Emarsys and hasn't looked back. With a 100% increase in revenue from key channels, improved speed to market, deeper customer insights, and all with a decreased cost base, Emarsys is now the marketing team's ROI engine and one that's clearly designed and tuned for modern communications."
Deliver the


predictable, profitable

outcomes that your business demands with our omnichannel marketing solution
Request a Demo