As marketers, channeling our inner creativity keeps us fulfilled at work. We love to geek out on various technologies and seek out innovative ways to use this creativity and engage customers with personalized omnichannel experiences. But most of us are pragmatic enough to understand that there is a point to having all this wonderful, exciting martech, which is acquiring more customers, keeping them around longer, and increasing revenue for your business.
As they say: "you gotta spend money to make money," right?
Sure. But the problem is… these days, marketing budgets are tight and patience is at an all-time low.
If you FINALLY manage to talk your C-suite into investing in new martech, the expectation is: this better be worth it. So if you're stuck having to wait months or even years until you see results and value from that new technology, it's nerve-racking, and downright frustrating.
Don't let slow implementation stand between you and achieving the growth and revenue results that you've promised to deliver for your business. Whether you're currently in an implementation stage with a new marketing cloud, or if you're looking to make a switch and want to steer clear of tedious implementations, read on to learn more.
Implementation — necessary, but shouldn't be "evil"
We've all heard the expression "a necessary evil." Basically, it's another way of referring to something that is potentially unpleasant, but must be done.
Implementation is sort of like that — it would be great if you didn't have to go through implementation, and it can be painful with the wrong vendor who isn't equipped to handle your needs. But in order to get your technology to play nicely with your various data sets, channels, and existing technology… you gotta do it.
That doesn't mean it has to hurt. Let's dive deeper into the conversation surrounding implementation and potential warning signs of a painful implementation.
What Most Marketing Clouds AREN'T Telling You About Implementation
If you've ever been in the market for new marketing technology, you've probably sat in on your fair share of demos. You meet with a rep for a big marketing cloud and they promise their solution can elevate your marketing to the next level. They talk big about the growth and revenue you'll be able to achieve, and the excitement is palatable.
But what they don't tell you in that meeting (and often carefully steer clear of) is that the implementation process could be fraught with difficulty, especially if you have lots of sophisticated data. This is because many of the big marketing clouds on the market struggle with ingesting and unifying data sets in a way that's effortless and seamless — and that's never a good sign.
Implementation does NOT need to be long, painful, and difficult
Yes, the implementation process is inevitable every time you add to your tech stack. But the duration and simplicity of that implementation can differ depending on the vendor. It's important to know how a potential vendor handles implementation; it's the difference between faster time to value or an excruciatingly long time to value (and likely a few new gray hairs).
Find a partner who makes implementation easy and painless, you can see results sooner. If you're stuck with a partner that makes implementation tedious, confusing, and painful, it can take ages until you find out if that new tech actually helps you drive business results or not.
---
See how a smooth implementation with Emarsys helped outdoor grill brand Char-Broil achieve sizzlin' results.
---
Signs You're Hurting from a Slooooow Implementation
Slow implementations leave you biting your nails, anxiously waiting to see if your new partner can actually help you reach your customer engagement goals and create the magical experience you saw in your sales demo. Save your sanity (and your nails). Watch out for these signs and avoid them where you can:
Warning Signs
Your marketing cloud is struggling to ingest all your data sets
Your marketing cloud anticipates it could take up to ONE YEAR to complete implementation because you have lots of sophisticated data
Your team can't get accurate revenue-driving insights from your new platform because your marketing cloud (and their IT team) can't or won't integrate your historical data
You find out you need a huge team to get anything actually accomplished and adopt new exciting features and innovation
Your team is slow to adopt the new platform because they don't understand the confusing or complicated UI
If any of these issues occured during your implementation (or if you fear they'll surface if you do go with a new marketing cloud), make sure you find a vendor that can easily unify your data, get you up and running in days, and accelerate your time to value.
What implementation should be like
The right partner SHOULD NOT make you wait months and years to see the value of your investment, or struggle to unify all your data sets. They SHOULD make it easy to ingest and connect your data so you can see business results and time to value quickly. This kind of partnership is not make believe, it's not found in marketing fairy tales, it's real. You CAN have a smooth implementation, even with sophisticated data, allowing you to deliver 1:1 omnichannel customer engagement sooner, and see business results fast.
But don't take my word for it. Here's what our clients told G2 Peer Reviews about partnering with Emarsys:
"The implementation process was a total discovery, especially considering the best-in-class approach that Emarsys [offered] regarding data protection. For a global company, this is crucial in any rollout. And the onboarding process was very useful, especially for the amount of information and tips that Emarsys provides."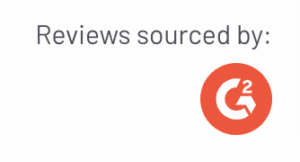 — Emarsys Customer (Read the full review at G2.com)
"From the project kickoff to implementation, the project team is extremely detailed on every step. The onboarding team and training process is detailed and the team does a great job of walking users gradually to learn how to build campaigns, evaluate reporting, etc."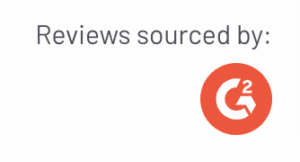 — Emarsys Customer (Read the full review at G2.com)
"The implementation manager did such a great job helping us with all the nitty-gritty of the implementation."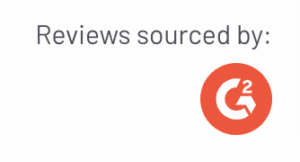 — Emarsys Customer (Read the full review at G2.com)
"It's super easy to use and you don't need to know how to code. The help guides, the service center, and the CSM's are super helpful. I've used a few ESPs and the support you get with Emarsys far outweighs some of the bigger names out there."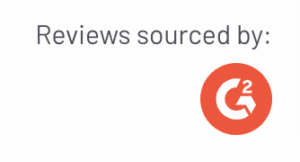 — Emarsys Customer (Read the full review at G2.com)
"My advice would be to keep in mind that this is a COMPLETE solution that helps you across all marketing channels. You have a lot of ways to get insights into your customer's journey, aggregate this data and have API access to it."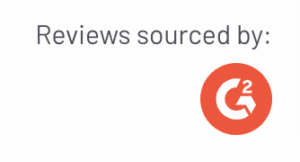 — Emarsys Customer (Read the full review at G2.com)
"It is straightforward to use and integrates seamlessly with SAP Ecommerce platform. The reporting and out-of-the-box attribution models are first rate. The preconfigured campaigns save time. The ongoing support is amazing."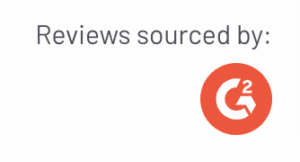 — Emarsys Customer (Read the full review at G2.com)
How Emarsys Helps You Steer Clear of Slow Implementation
When you work with a partner like Emarsys, you can skip the struggle and hassle that you find implementing and onboarding with other cloud solutions. Our omnichannel customer engagement platform is nimble, flexible, and allows you to move at the pace of the market — so adding a data source, a channel, or even launching a campaign won't take hundreds of hours or thousands of dollars in implementation services. And with Emarsys, we bring in any historical data you have to help accelerate your adoption of the platform.
So what does onboarding look like with Emarsys? Read on to find out.
Get up and running, faster
At Emarsys, we accelerate journeys for customers around the world. Our platform, services, and team of platform integration experts simplify the implementation process. Emarsys implementation can support Email, CRM Ads, SMS channels within days with little to no input or tasks from the client side or need for technical teams. With over 50 delivery and project management consultants on hand with global coverage across 20+ countries, we're fully equipped to support your onboarding needs.
How is the Emarsys Omnichannel Customer Engagement Platform different?
Data compliance and schema best practice advisory service​
Insights on how to use your data to maximum effect
Make the most of your integrations and data mapping, tied together for bolster campaign strategy​
Seamless integration of the available Emarsys channel offerings
Markets and industry experts with brand-side expertise​
Growth, retention, loyalty, AI expertise – consultancy aligned to the tech​
CX Lifecycle Mapping, Operational readiness mapping, Prioritization​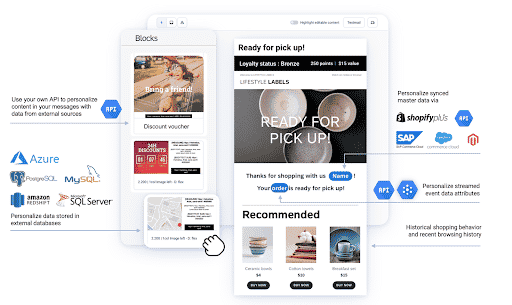 Final Thoughts
Undoubtedly, investing in new marketing technology is essential if your marketing team is looking to maximize value for your business. But if you're investing a lot of your resources (i.e., time, money, people) into that martech, you need to be able to see the payoff ASAP. You don't have the luxury of waiting forever to see if that big marketing cloud you're onboarding with is going to be able to deliver the growth and revenue results they promised.
Before you partner up with a giant marketing cloud that can't help you achieve the outcomes you want without putting you through a convoluted or excessively slow implementation, consider partnering with a fully unified omnichannel customer engagement platform that gets you up and running quickly. With Emarsys, you can deploy marketing programs in just days, not months. That way, you start seeing tangible growth and revenue increases sooner, and you can put your C-suite at ease knowing that the new martech they invested in is worth its weight in gold.
If you want to see how Emarsys can help you with your 1:1 customer engagement goals, watch this 3-minute demo.
---
Discover how Emarsys helps brands scale 1:1 omnichannel personalization and optimize business results with one single fully-unified platform.
---
Handpicked Related Content: