The Business
Retail, Food & Grocery
Denmark
53,000+ employees
4 countries
Salling Group is Denmark's largest retailer, made up of supermarkets, stores, webshops, coffee bars, restaurants, and a variety of unique and well-known brands.
The Challenge
Siloed data across channels
Scaling personalization
Executing cross-channel
Increasing scale and efficiency
How do you actually make use of your data and become more customer-centric? You can have everything prepared, including digital strategy, new business opportunities, consent, customers, and data, but without the right people and tools in place, you will not reach your ultimate marketing goals.
Salling Group wanted to be more customer-centric and provide tailored, individualized experiences to each and every consumer. To do this, Salling Group needed to engage their customers with the right product at the right price, time, and channel to keep them coming back.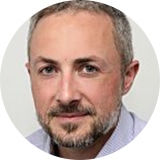 Jens Pytlich
Digital Marketing Manager Salling Group
"Salling Group used their offline purchase data to drive online sales by using automated audiences when running omnichannel campaigns. This resulted in 25% revenue growth within five weeks."
Deliver the


predictable, profitable

outcomes that your business demands with our omnichannel customer engagement platform.
Request a Demo