Many stores have re-opened across the world. Others, in the case of Apple in several US states, opened, but then quickly shut because of new coronavirus cases.
Although retail shopping may have changed forever, people are once again visiting their favorite stores.
In the chart below you can see that e-commerce sales dipped as stores opened. How long will this dip remain?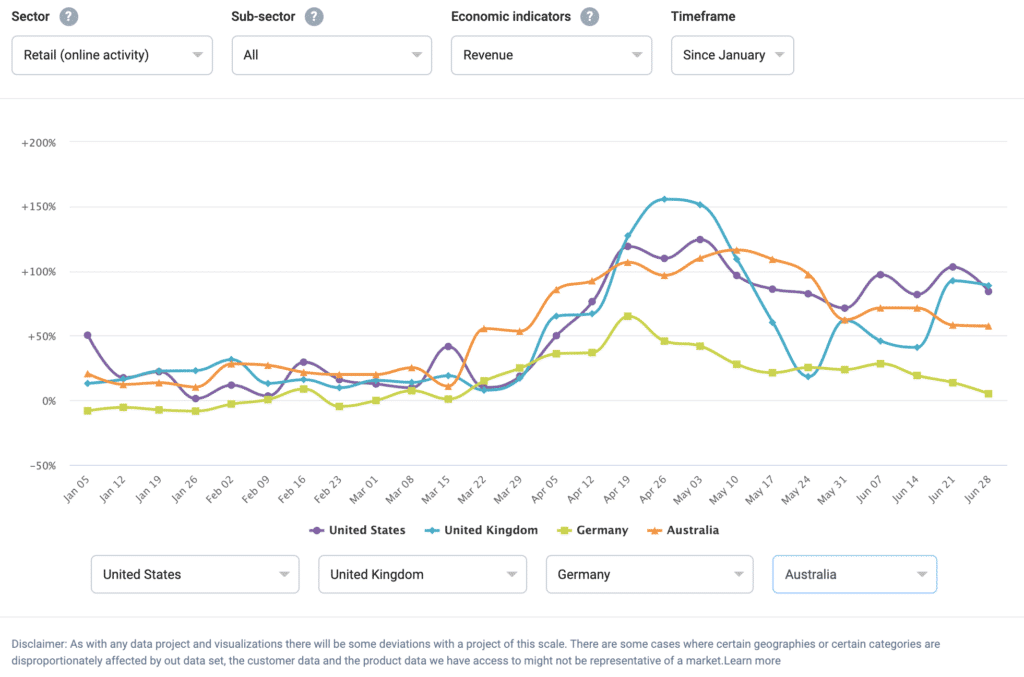 Some retailers discovered they were prepared for the coronavirus pandemic before it struck. Not because they could see the future or because they hired a psychic who predicted the pandemic (if you did, let me know, I'd like to put some money in the stock market).
These retailers understood online shopping was the future, decided to invest in their company's growth way before the pandemic, and provided this convenience to customers.
"I skate to where the puck is going to be, not where it has been."

–Wayne Gretzky
How Retailers Changed with the Times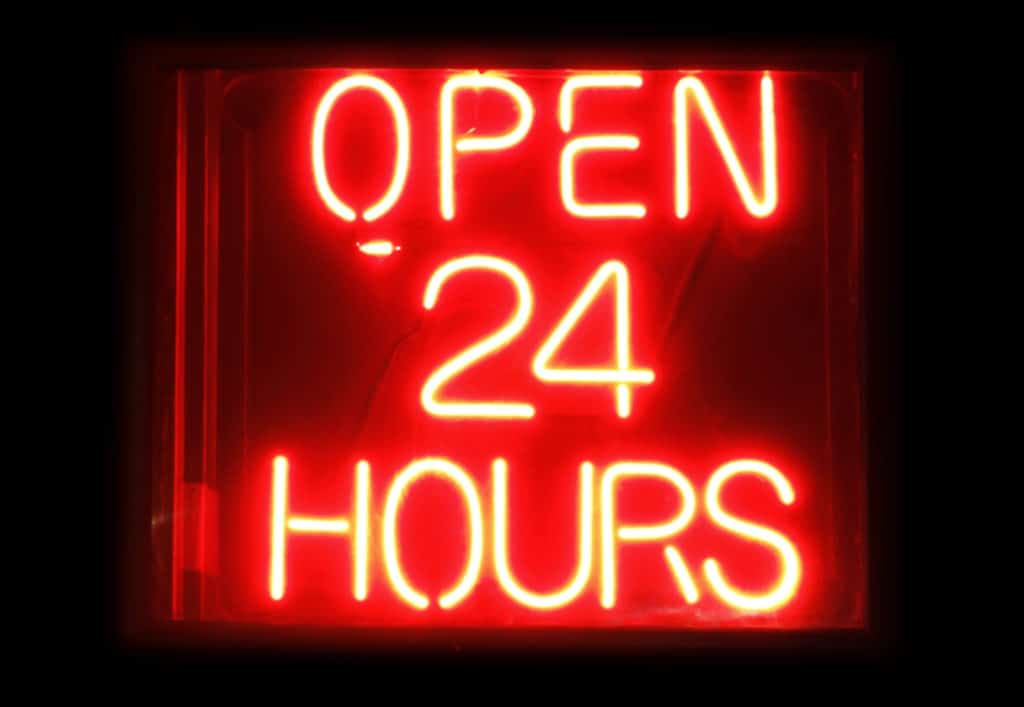 The digital-led strategy of many retailers enabled them to stay at the forefront of customers' expectations and provided a way to buy 24/7, even when stores were closed.
Because of all their data and customer knowledge, some of these retailers went out of their way to provide what customers wanted, such as curbside service, virtual beauty consulting, weekly virtual hangouts, and unique online content.
---
---
How You Can Grow Your Company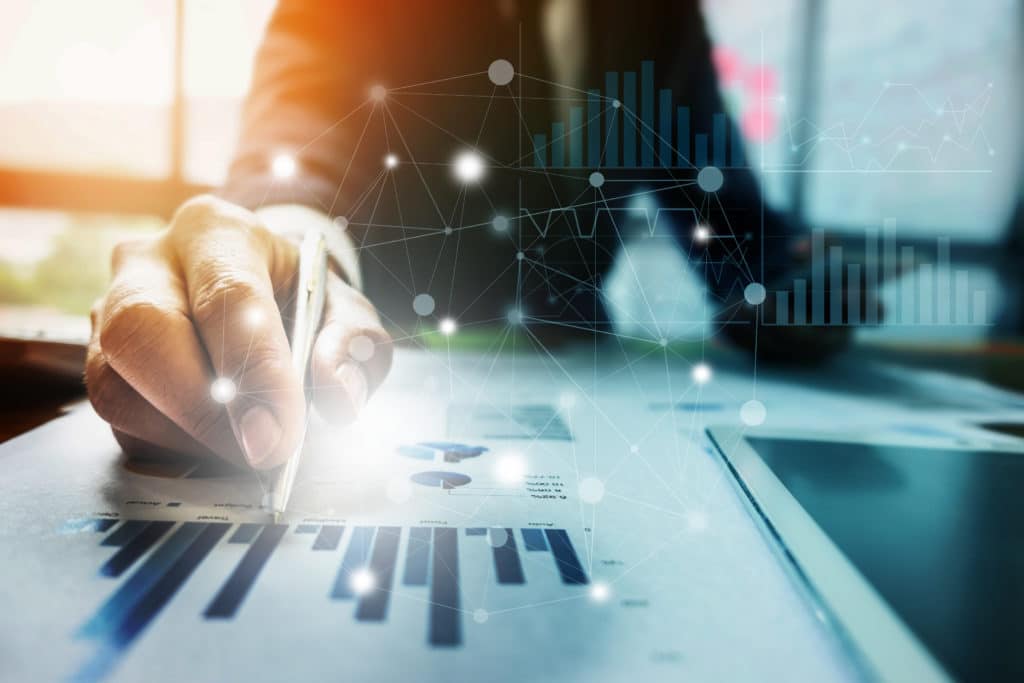 Don't panic. It's not too late if your company doesn't have a digital strategy.
You can help to steer the course of your brand by discussing how your marketing team can better connect with customers, even when your stores are not open for business.
With the right platform, you can capture a full 360-degree view of customers and interact with customers through personalized communications… much like being in-store.
I don't know about you but every now and then my favorite store associate will leave my favorite store, to either move up in the company or to work at another company. That relationship and all that knowledge the company had on me went out the door with that person.
A customer engagement platform provides brands with a way to store customer knowledge and interactions, both in-store and offline, so you can have a full 360-degree profile of customers. With this knowledge, you can provide personalized 1:1 communications across any channel at the right moment.
Final Thoughts
Providing customers the option to shop online 24/7 vs going in-store and risking exposure to a possible virus is the new normal… not just a convenience.
In-store shopping is on the rise, but the best way to grow your company is to invest in a digital strategy. You'll have the ability to connect with everyone… not just those near your stores, but anyone around the world,
Brands are succeeding, even in regions that are still locked down, because they're able to connect with customers and deliver value.
What happens if this pandemic returns, as some experts say it may? Will you be able to handle your stores closing again?
A digital marketing strategy isn't optional… it's a must for your brand. Many brands have now realized that e-commerce is how you provide customers what they want at any time.
---
---