Table of Contents
---
Online shopping has never been more competitive. And when so many other businesses are vying for the attention of your hard-earned customers, it's no longer enough to hope your customers will choose you — you need to give them reasons to keep coming back.
This is where customer loyalty programs come in.
Research has shown that customers involved in high-performing loyalty programs are not only 62% more likely to spend more, they're also 59% more likely to choose that brand over a competitor. But knowing where to start isn't always easy. How do you structure your loyalty program? Which incentives should you offer? And which of your customers should you reward? Read on to find out.
In this article, we cover all things loyalty, complete with examples from some of the most successful brands.
What are the Different Types of Loyalty Programs?
Although many of the customer loyalty programs you'll encounter have their own nuances, the majority fit under one of five categories:
1. Omnichannel Loyalty Program
If you're a single-channel brand like an e-commerce store, a single-channel loyalty program could work well.
However, if you operate across multiple platforms and engage with your customers via several touchpoints, it might not be enough. Omnichannel loyalty programs bridge the gap between in-store and online, giving your customers a connected rewards experience regardless of where they decide to engage with your brand.
2. Point-Based Loyalty Program
Points-based programs allow customers to accrue credits, or points.
These points can then be redeemed against future purchases, securing them a discount and incentivizing them to continue shopping with the same brand.
3. Tiered Loyalty Program
Not all loyalty programs are born equal, and not all brands want to give the same incentives to new loyalty members that they give to seasoned, repeat customers.
This is where tiered programs come in. Tiered loyalty programs reward customers for repeat purchases. The more they purchase, the more points they earn, and the higher they will rise up through the loyalty tiers.
4. Value-Based Loyalty Program
Instead of offering a financial incentive, value-based programs appeal to preferences and personal interests of their members. If your brand has a strong set of moral values that align with your customer's interests, value-based loyalty programs could work well.
Take a look at how these top brands are excelling at value-based loyalty:
Mental Health app HeadSpace drives customer loyalty by donating a free membership for every new subscription.
In celebration of Earth Day, shoe brand Etnies appealed to their target audience's passion for the planet by planting a tree for every shoe sold.
By partnering with Thrift+, Sportswear store GymShark offers sustainability-focused customers the chance to reduce fast fashion and give their clothes a second life.
5. Paid Loyalty Program
Paid loyalty programs give customers the opportunity to unlock additional discounts or benefits, including hidden content, early access, and shipping perks by paying a monthly subscription fee.
Brands like Amazon have simultaneously built successful revenue streams and increased customer loyalty with paid loyalty programs that offer value that appeals to their customers — namely, fast and free shipping.
The 20 Best Customer Loyalty Programs in Retail
To gain some inspiration, we scoured the web for you to find 20 retail brands with the best customer loyalty programs.
1. Starbucks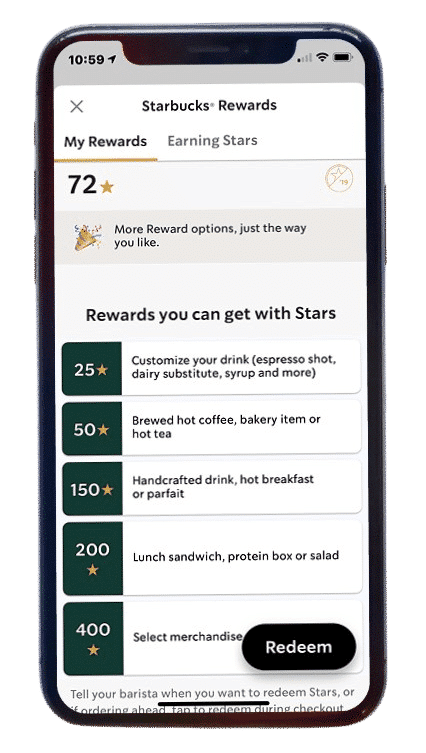 In 2021, Starbucks Rewards was fast approaching 21 million members — and for good reason.
With the Seattle-based coffee chain's loyalty program, it truly does pay to be a member. On top of delivering convenience to customers with cross-channel account top-up and queue-jump ordering, the Starbucks Rewards program gives members access to free in-store refills on coffee and tea. They also offer a points-based incentive scheme that keeps customers coming back, offering them unique giveaways and discounts as they accrue "stars."
2. Sephora
In 2007, online and bricks-and-mortar beauty retailer Sephora launched its Beauty Insider customer loyalty program, and it paid dividends for the brand.
Operating on a tiered basis, Beauty Insider gives customers exclusive, unique benefits. From bespoke sessions with industry-leading make-up professionals to personalized perks and product discounts, Sephora has created an engaging program that compels customers to keep shopping and skyrockets their customer lifetime value.
3. DSW


DSW VIP is a point-based loyalty program that gives members free shipping on every purchase, additional points for donating nearly-new shoes to someone in need, and even additional points for providing birthday info or buying online and picking items up in-store. The loyalty program has three tiers and provides enticing offers the more a member spends.
4. REI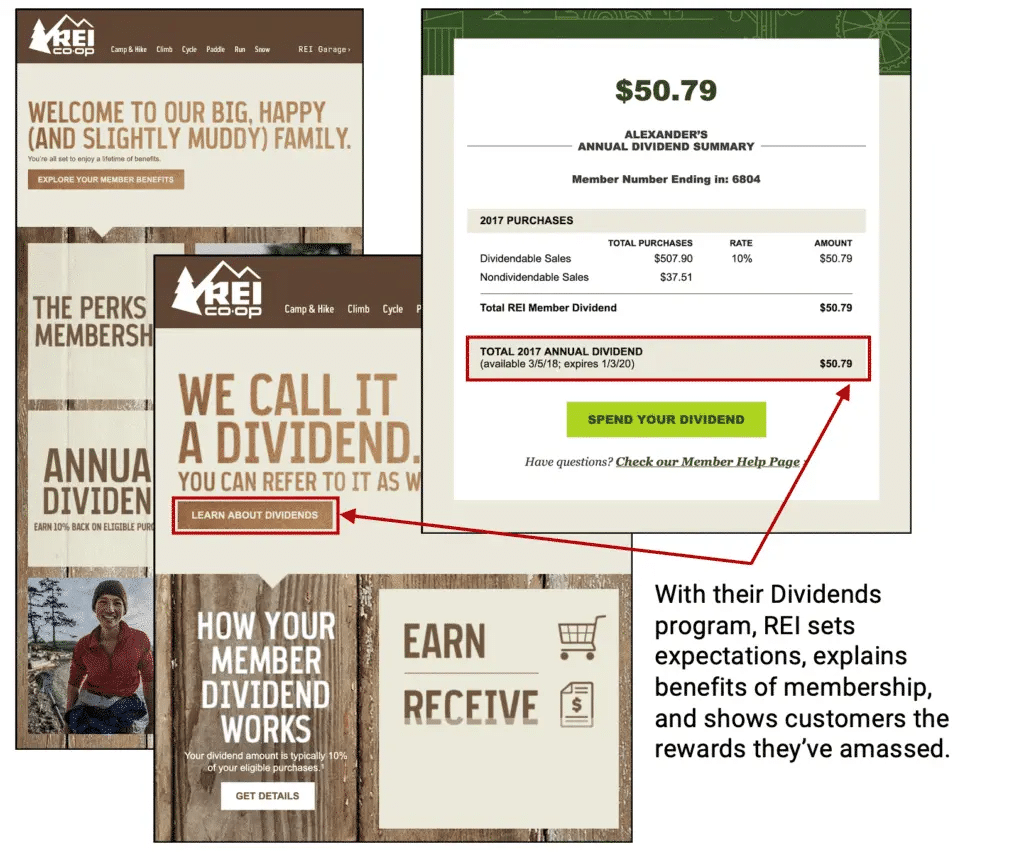 REI's customer loyalty program offers a host of tempting rewards and benefits for an enticing, one-time fee.
By paying just $30, REI gives members lifetime access to:
Special early-release collections
Free standard shipping
Flat discounts on rental and repair services
An additional discount (paid annually as a dividend)
And much more. With so many benefits on offer, it's no surprise that REI's loyalty offering has drawn over 20 million members — with an aim to hit 50 million by 2030.
5. Bed Bath & Beyond
Bed Bath & Beyond operate a paid loyalty program, BEYOND+ to reward and retain their most engaged customers. For an annual fee of $29 per year, BEYOND+ members unlock a 20% discount on any and all purchases they make for the entire year, backed up by free shipping on any online orders.
For customers who want to take their homes to the next level, BEYOND+ also unlocks 50% off expert interior design services to help customers make the most of their purchases.
6. Kohl's
Kohl's has always been a favorite destination for money-savvy shoppers looking to snap up a good deal, but this retailer's loyalty program elevates their value-for-money offering one step further.
With 100% free enrollment, the Kohl's YES2YOU is an omnichannel, points-based rewards program that allows customers to earn points for every dollar they spend in-store, online, or in-app. To drive repeat purchases and add urgency to their offering, Kohl's adds a 30-day lifetime to their rewards points. If customers don't return and spend their points within 30 days, they're gone for good.
7. Reebok
Reebok has an alternative approach, and one that may cost the brand less money than a gift-based rewards plan. Reebok provides VIP experiences, training and wellness programs, partner rewards, and much more.
Members gain points for every interaction and transaction. As points accumulate so do the value of the rewards, even going as far as providing access to partner events and product releases.
8. Dick's Sporting Goods
When it comes to points-based loyalty programs, Dick's Sporting Goods knows the score.
Aptly named, the Pennsylvania-based retailer's loyalty program, The ScoreCard, gives their customers more than a few reasons to keep coming back.
Boasting over 20 million members, The ScoreCard allows customers to collect points for every dollar they spend in-store or online, which unlock exclusive discounts and product offers. Spend over $500 in a calendar year — or hold a Dick's ScoreReward credit card — and you'll be enrolled in ScoreCard Gold, the second program tier.
Dick's is planning to leverage the wealth of first-party data they have on their hands with personalized offers and product recommendations, further adding value to their loyalty program members.
9. Disney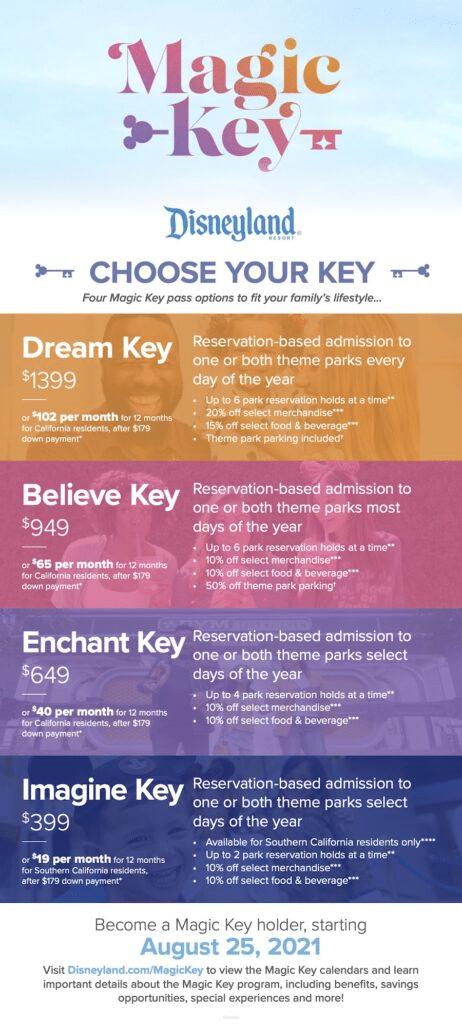 Capitalizing on the deep connections their customers have with the brand, Disney launched Magic Keys, a tiered, card-based loyalty program to incentivize repeat visits to their Disneyland locations.
For a fixed annual fee, Disney enthusiasts unlock everything from discounted entrance and dining to the ability to hold multiple, coveted theme park reservations at once. By offering 4 different program tiers, Disney lowers the barrier to entry and presents options for both new and seasoned brand enthusiasts.
10. Lancôme
Lancôme understands that the art of loyalty lies in simplicity and demonstrating clear value to customers. With this in mind, Lancôme has launched an easy-to-understand, yet incredibly enticing loyalty program:
Spent a dollar online, earn 10 points
Connect with Lancôme on social media, earn 50 points
Share more about yourself with Lancôme, earn 100 points
Lancôme couples this with a tiered system, which rewards continued loyalty with early product access, ShopRunner membership (with free shipping and access to multiple brand discounts), invitations to Lancôme partiers and more.
---
See how Innovasport drove 350K new loyalty program members in under 8 weeks
---
11. Baskin-Robbins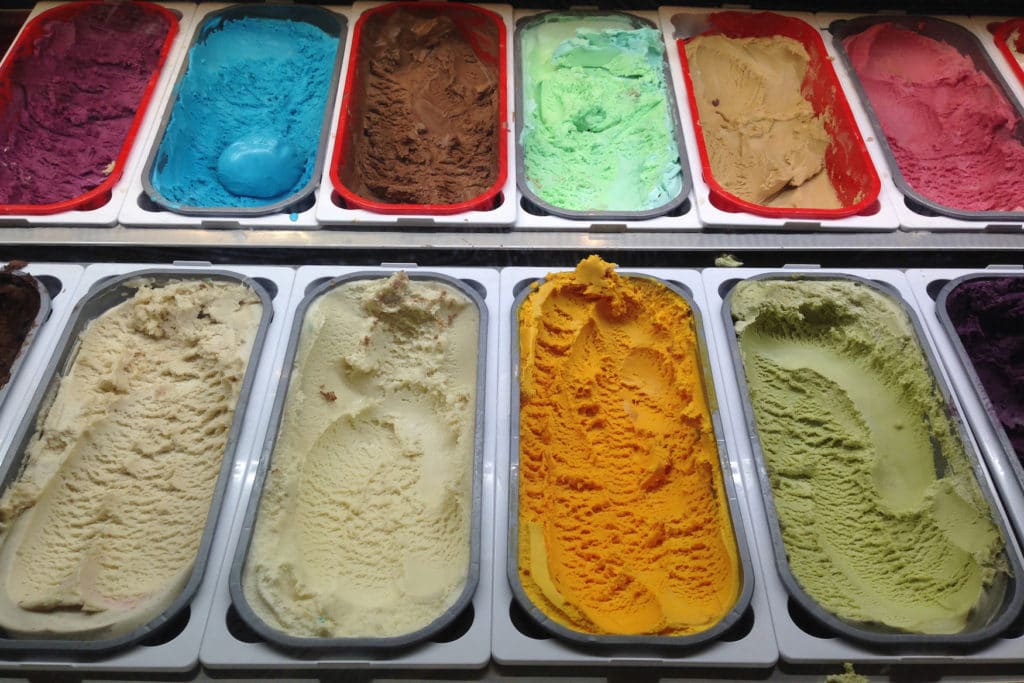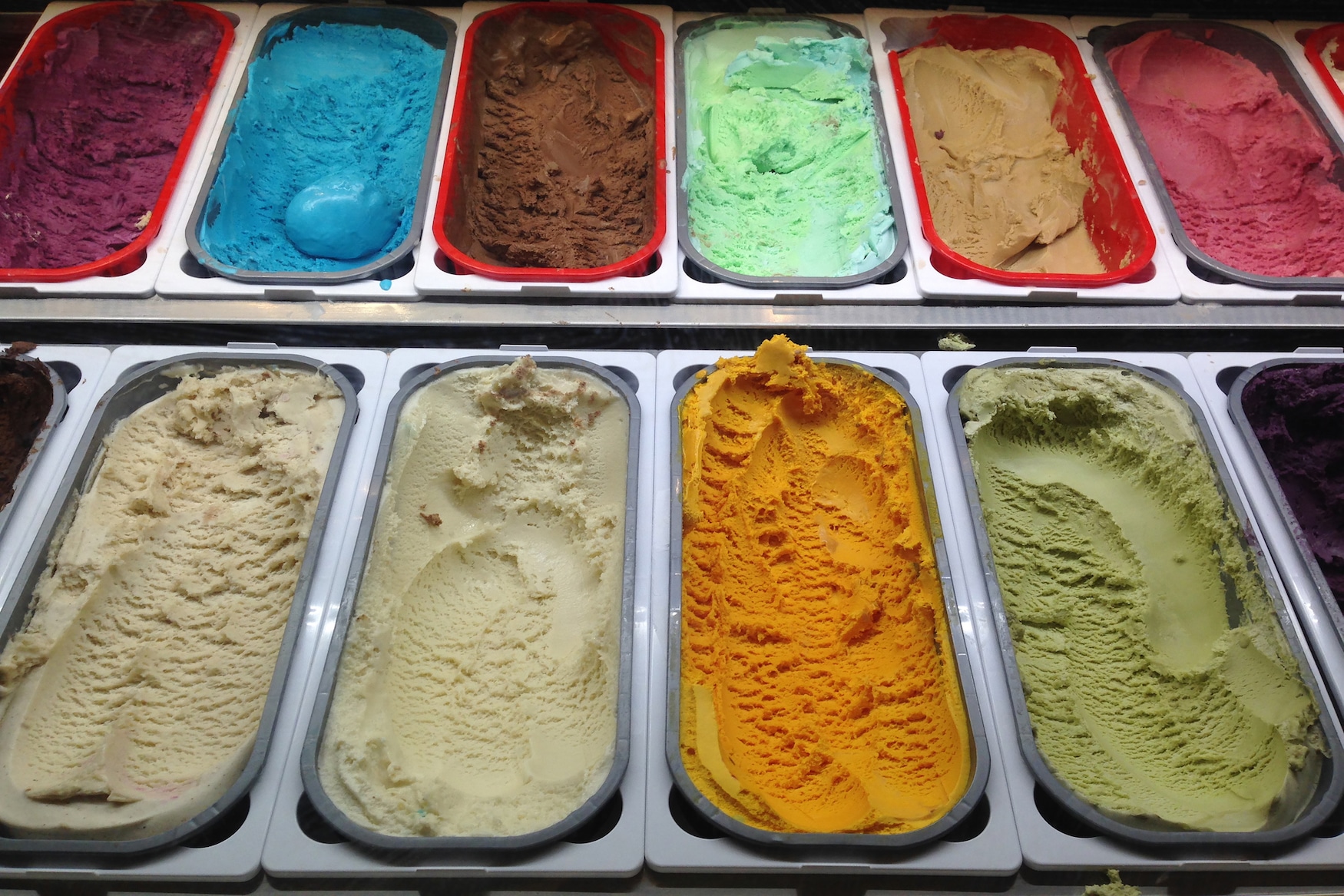 The rewards available from Baskin Robbins' loyalty program are both immediate and effective.
Just by signing up for the program, Baskin Robbins thanks customers with a free scoop of their ice cream. From there on out, customers accrue points for each order they make, redeemable for free ice creams, shakes, and more. Loyalty members can view the latest flavors from the comfort of their phones, are even able to explore their dream combinations with customizable ice cream cakes, orderable directly within the app
Points are valid for a year, and all the ice cream retailer requires for customers to sign up is a mobile number.
12. IKEA
A trip to an IKEA store can be a lengthy process, but the Swedish retailer wants to ensure its customers keep coming back. Having reached 1.6 million US members in the same year as it launched, it's clear that their loyalty program has achieved that aim.
IKEA Family keeps customers happy and confident in their purchases with free in-store coffee, damage protection on furniture purchases with "Oops-assurance," and specially-curated discounts on select items.
13. Nordstrom
Luxury department store chain Nordstrom doubled down on an already exemplary customer experience with their exclusive and immersive loyalty program.
The Nordy Club by Nordstrom allows customers to accrue a special in-app currency, known as "Notes" for making purchases.
In addition to their points-based system, Nordy Club members unlock a host of unique, value-adding benefits including:
Free basic alterations
Pick-your-own double point days
First-to-shop perks
Lifestyle workshops
In-home visits from Nordstrom stylists
With a bespoke range of benefits on offer, Nordstrom shows that you don't need to throw discounts at customers to win their loyalty.
14. Kroger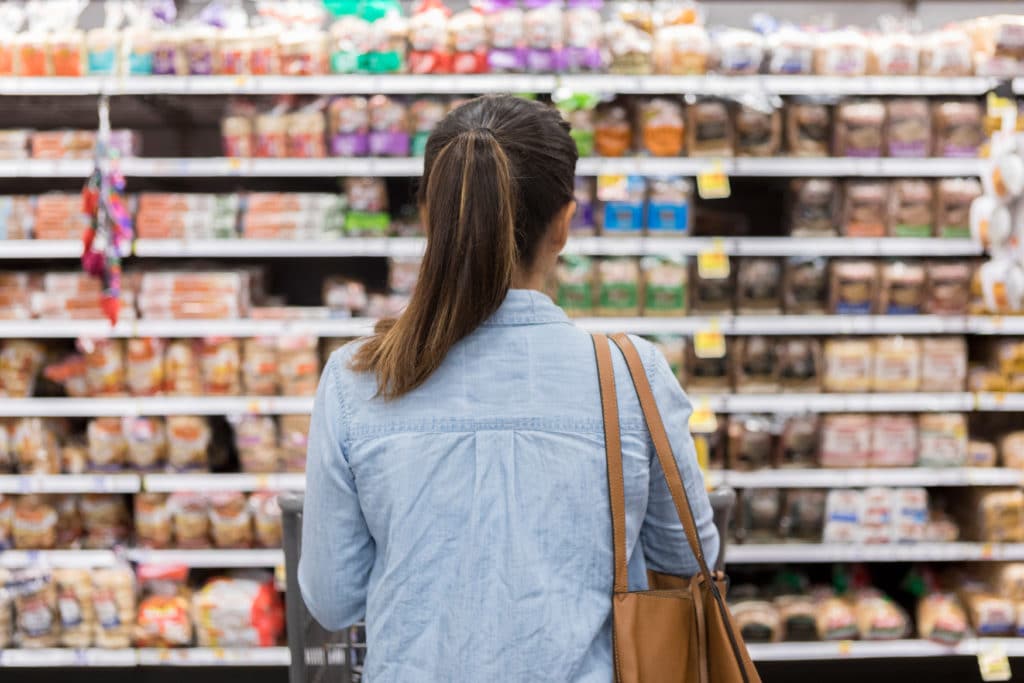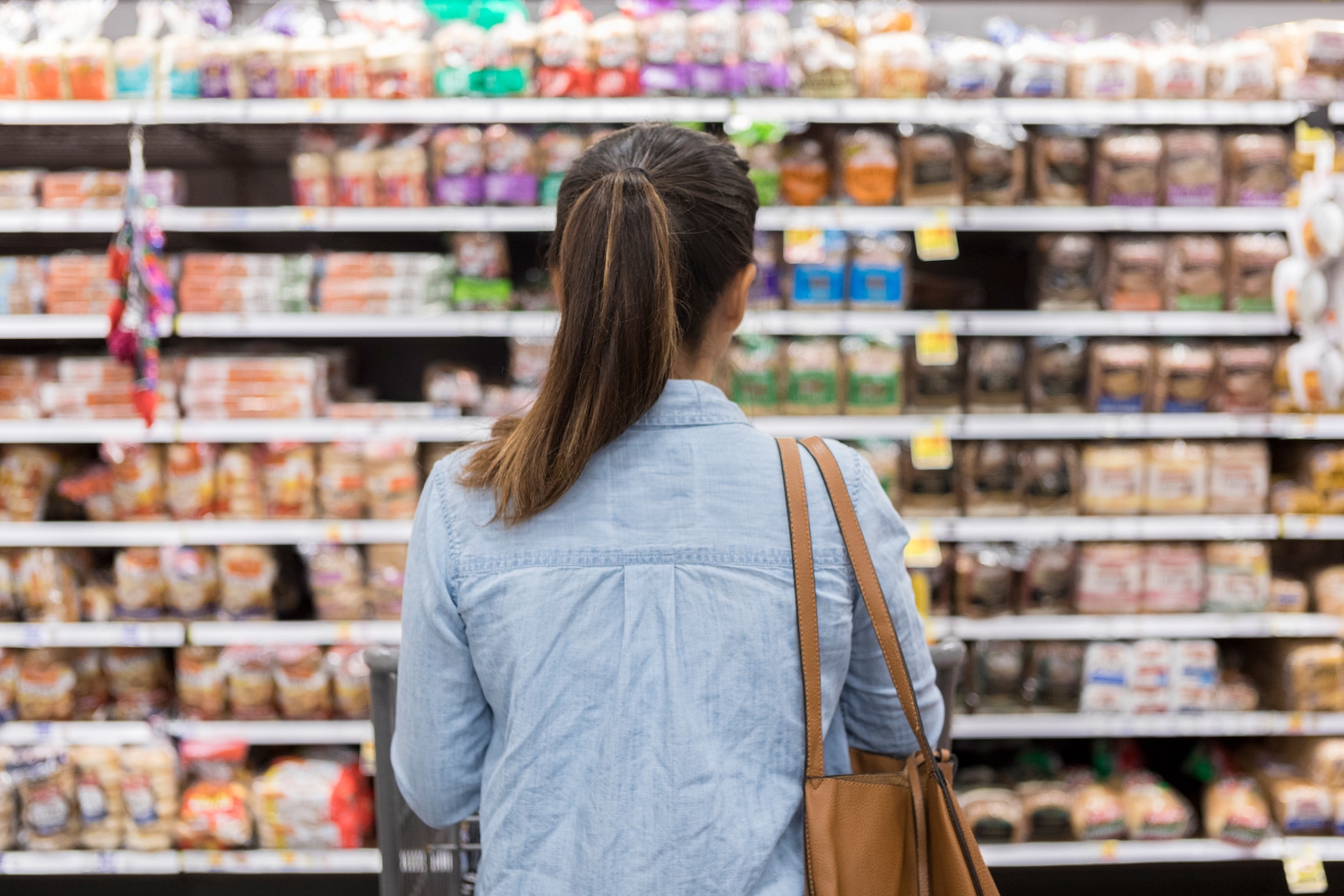 Food and pharmacy chain Kroger has homed in on its e-commerce offering with a two-tier loyalty program that delivers speed, value for money, and convenience to its customers.
Known as Boost, the program gives members access to free premium delivery, exclusive savings, promotions, bonus rewards, personalized offers, and points to redeem for fuel.
For those venturing in-store to shop, the mobile app will even display the aisle location of their favorite products.
15. Advance Auto Parts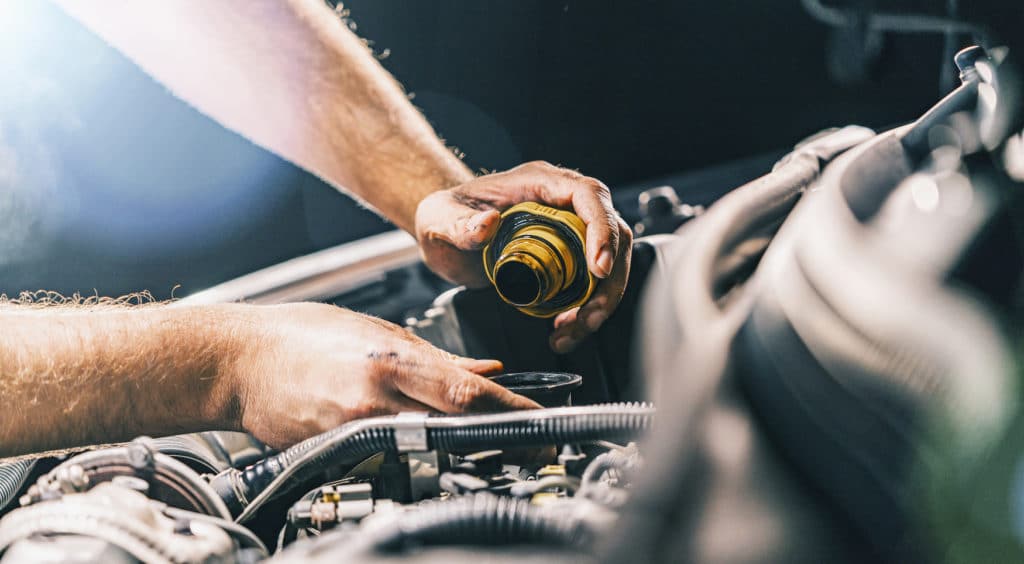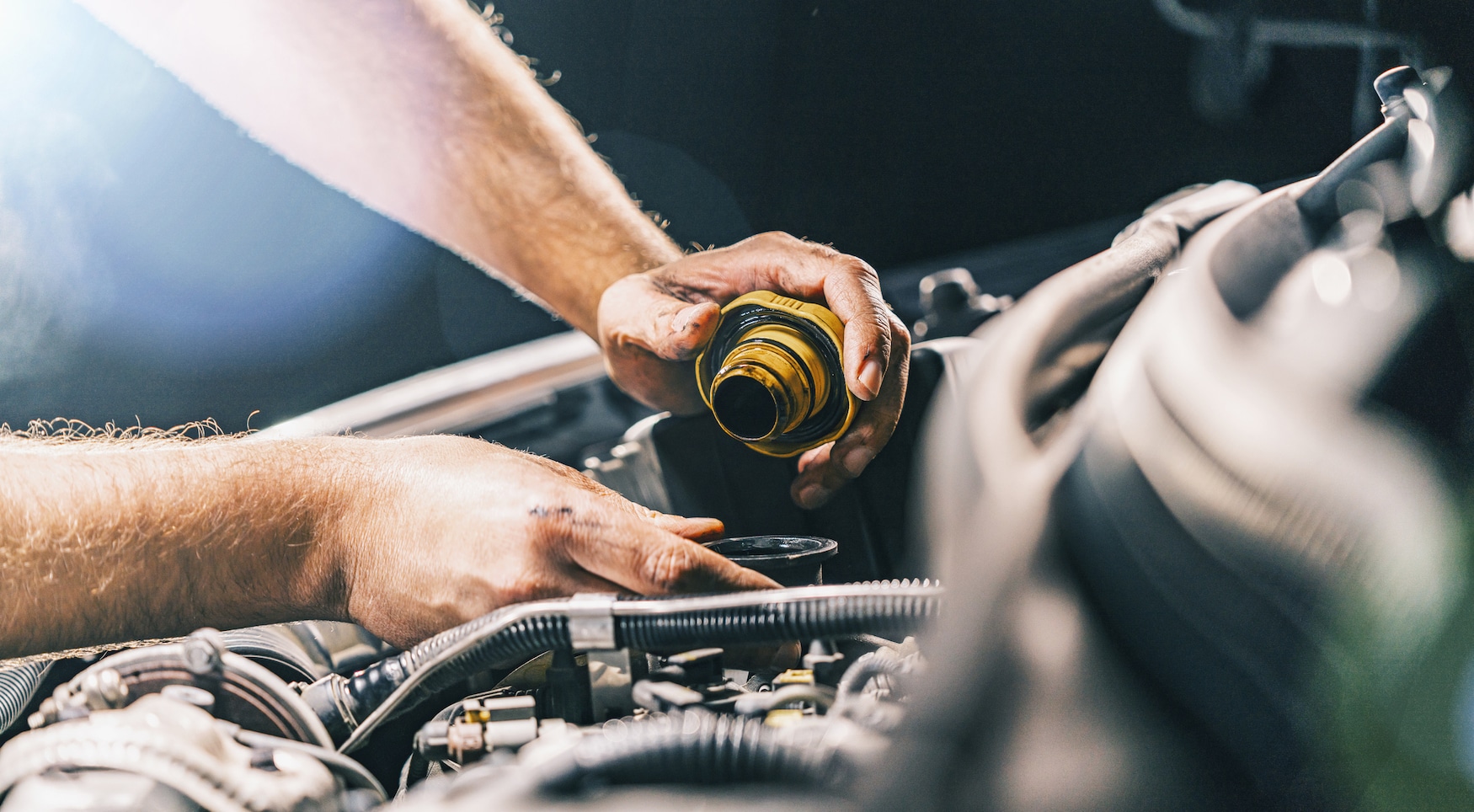 Advance Auto Parts' loyalty program, Speed Perks, offers points-based incentives with a twist.
The aftermarket parts provider goes beyond other retailers by giving top-tier loyalty customers status and recognition and makes them feel valued with access to VIP storefront parking. Members also get access to product samples, exclusive events and experiences, and ten points for every dollar spent.
16. Target
Target launched its loyalty program, RedCard, in October 2019. By the next year, they were celebrating near-on 80 million members.
How? The retailer gave die-hard Target shoppers the chance to save 5% on all purchases, complete with exclusive offers, free two-day shipping, and an extra 30 days to return or exchange items.
On top of this, Target even partnered with Starbucks to give RedCard holders 5% off any in-store Starbucks location.
17. Office Depot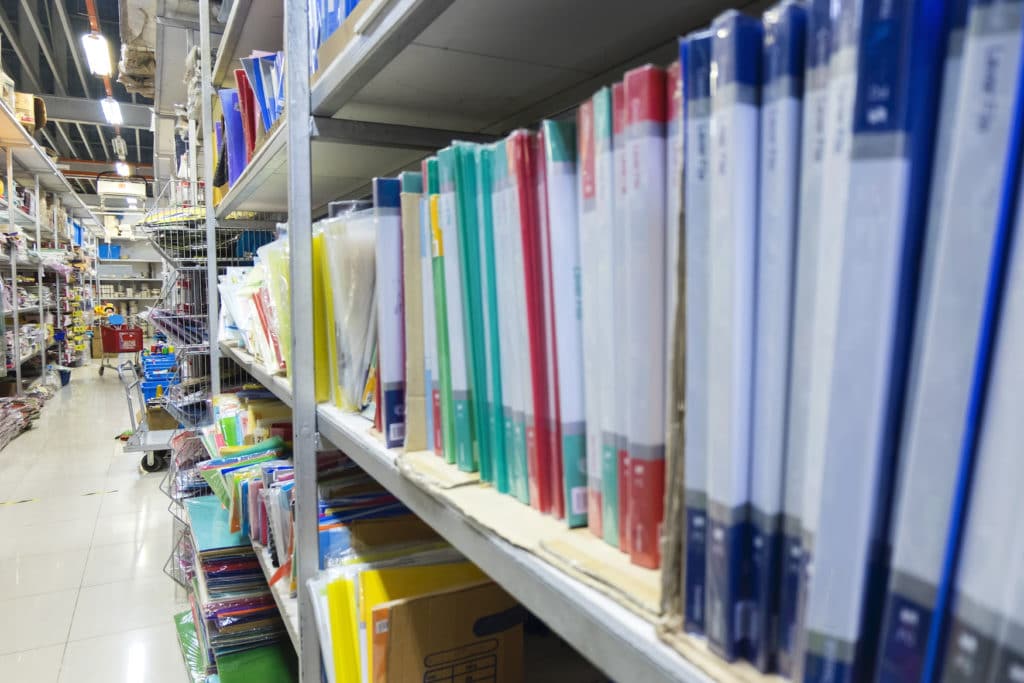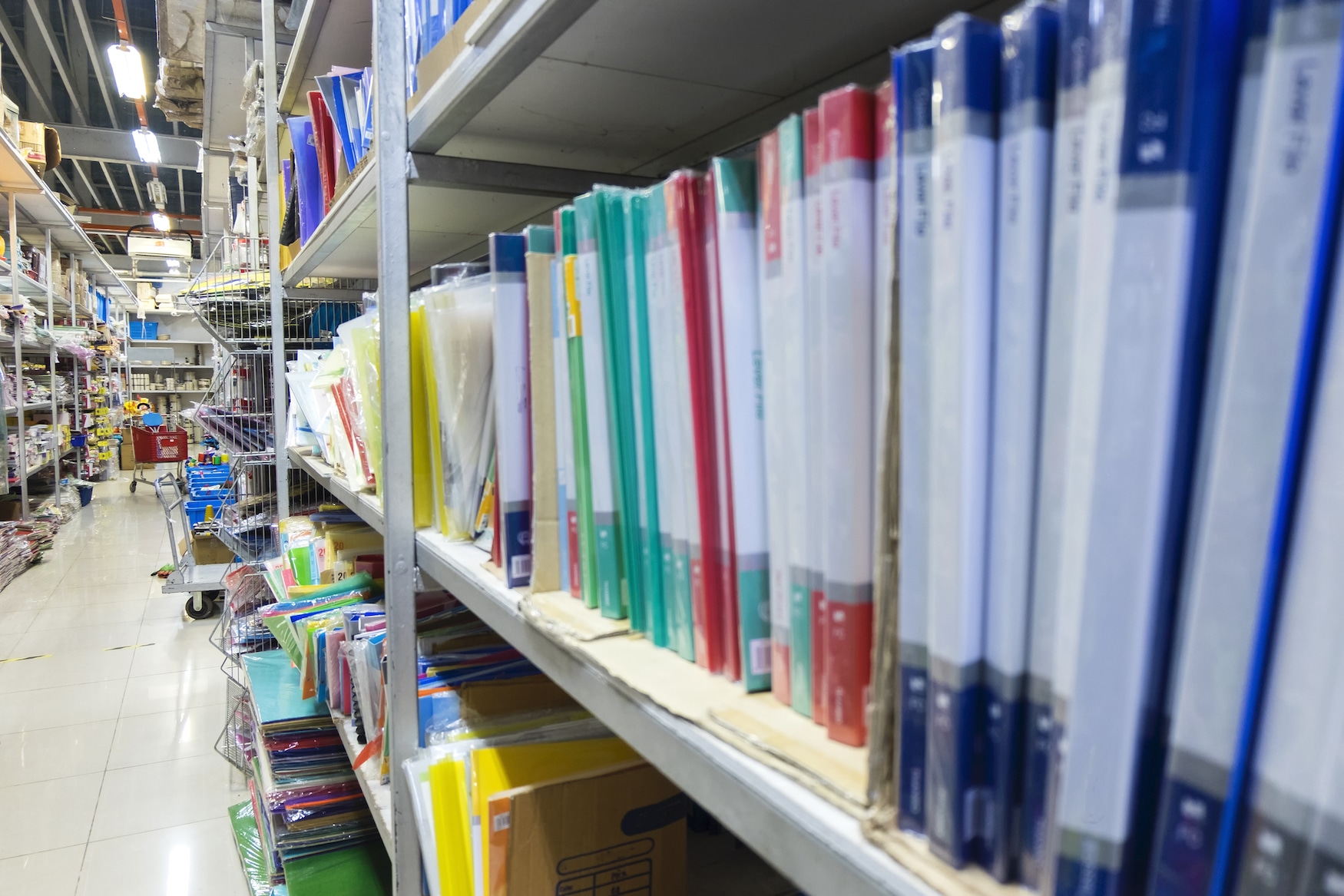 For loyal, repeat customers, the Office Depot rewards program is a no-brainer.
Members get 2% back in rewards on a variety of items by taking any of the following actions:
Sharing product experiences with online reviews (with a cap at 3 product reviews per month)
Responsibly recycling ink cartridges with any $10+ purchase (up to 10 per month)
The second, VIP tier of their program ups the stakes. Spend $500 or more in a year, and you'll get 5% back in rewards on certain purchases, as well as a host of personalized VIP perks including birthday discounts.
18. PetSmart
By and large, pets receive the same love and affection typically reserved for close family, because that's what they are. PetSmart's loyalty program gives you another opportunity to show that love to furry friends great and small.
PetSmart Treats members receive a surprise on the birthday of their pet, plus they earn points on purchases and services such as grooming, training, and for donating to PetSmart Charities®.
19. Williams Sonoma
Williams Sonoma had long relied on catalog-based retail to fuel its retail sales engine, but knew it was time to go mobile. Their loyalty program, The Key, formed the foundations for this to happen.
With The Key, Williams Sonoma's customers can quickly rack up points on purchases across mobile, web and in-store through any of the brands in their family, with an additional 3% back. Points progress can be tracked in-app, giving members a quick and easy way to see how close they are to unlocking new rewards.
The Key, also works across the Williams Sonoma family of brands. Members can quickly rack up points and earn 3% back across Pottery Barn, West Elm, and Mark and Graham.
Williams Sonoma's loyalty program, The Key, also works across their family of brands. Members can quickly rack up points and earn 3% back across Pottery Barn, West Elm, and Mark and Graham.
20. Walgreens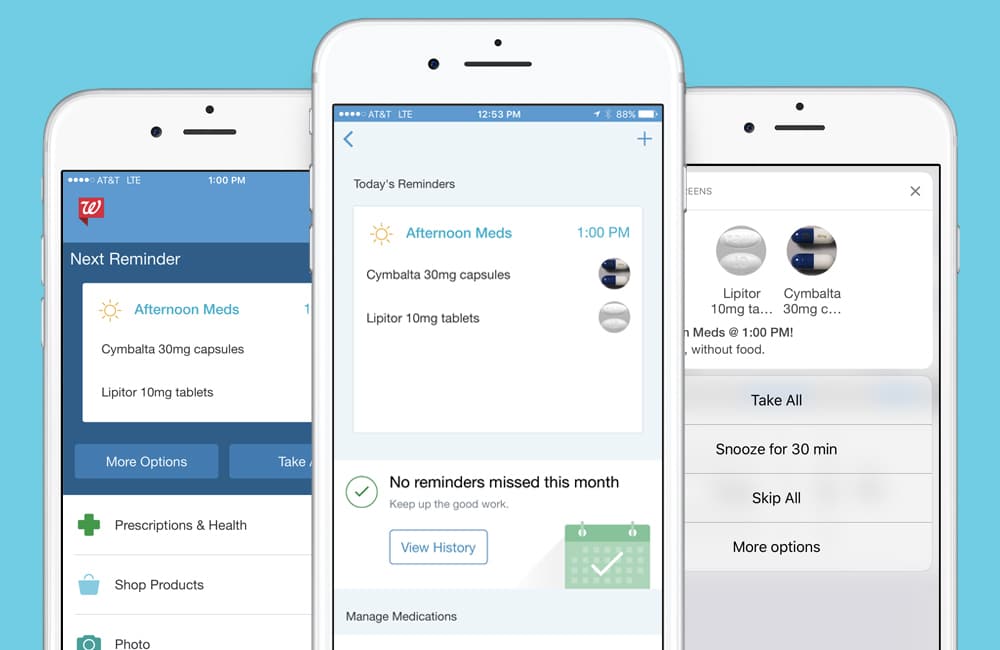 Walgreens is mobile-friendly. With the mobile app members can refill prescriptions, clip coupons, track rewards, video chat with a live doctor, and use Apple Pay or Google Wallet to store the loyalty reward card and pay at checkout.
---
See how Booktopia harnessed their first-party data to crack the customer loyalty code and scale to $200m/year.
---
How To Create Your Own Loyalty Program
Cultivating true, long-lasting customer loyalty goes far beyond simple points for purchases.
If you want to keep your customers coming back to your brand, you need to craft an end-to-end brand experience that's relevant, engaging and rewarding. To help you get started with your brand's loyalty program, take a look at the 3 following tips.
Craft Something Unique
You might think a points-based loyalty program is enough to entice your customers away from the other options in the market — but so does everyone else. If you truly want to stand out and convince customers to opt in, you need a unique angle that stands out, adds value, and gives you a competitive edge
Draw some inspiration from the unique angles these leading companies are using:
Reebok – access to partner events, product releases, wellness programs, partner rewards, and more
Advance Auto Parts – VIP customers get their own parking spot.
Nordstrom – free basic alterations for members, access to special events, curbside pickup, an in-home stylist, and more
IKEA – free in-store beverage and Oops-assurance with purchase of read-to-assemble furniture
You need to show your customers you appreciate and understand them by creating a loyalty experience that's personalized to their individual interests, wants, and needs. Without unified product, sales, and customer data, this can be a challenge.
However, with the Emarsys Customer Engagement Platform, it couldn't be easier. By engaging your audience in real-time throughout the customer lifecycle, Emarsys helps brands drive repeat business and cultivate long-lasting customer and brand loyalty.
Make It Mobile-Friendly
Your loyalty program needs to be easy to use — but if your loyalty card isn't easy to find, that's not going to happen.
You can help your customers forget the stress of rifling through their pockets for your loyalty card by making everything mobile friendly.
By storing your brand's loyalty card on mobile or in-app, your members will have their cards in an easily accessible location, no matter where they choose to shop.
There are a few different ways to make this happen:
Enable your customers to add their loyalty card to Google Wallet and/or Apple Pay, so they can collect their points and rewards with a single tap.
Store your customer's loyalty information in-app as a QR code, which can be easily scanned by cashiers at checkout.
By removing points of friction and making your loyalty card mobile-friendly, you'll improve customer experience and increase program participation.

Gain Feedback
If something isn't working, you need to know about it, and testing can only take you so far. The best way to find out what works and what doesn't is by listening to your customers.
Improve your loyalty program by actively gaining feedback from your customers with in-store or online questionnaires. To increase response rates, you could even integrate your questionnaires with your loyalty program and offer incentives.
Similar to how we saw brands like Office Depot offer cashback for product reviews, give your customers the chance to unlock rewards in exchange for sharing their thoughts on your loyalty program.

Final thoughts
Being able to deliver a seamless customer experience throughout the customer lifecycle is arguably one of the most powerful ways of building brand loyalty. 
With our customer engagement platform, Emarsys helps brands produce long-lasting loyalty. Using Emarsys, you can create dynamic segments, personalize engagements, and view detailed reporting and analytics by lifecycle stage, so you can see the impact of your customer loyalty campaigns in real-time.
---
Want to see how Emarsys can help your brand deliver the 1:1 omnichannel experiences that drive customer loyalty and increase customer lifetime value?
---
Handpicked Related Content: