They sold everything from suits to tractors, houses to hubcaps, ranges and washers, electronics, jewelry, workout equipment, and much more.
You'd think I was talking about Amazon, but the company I'm talking about was Sears.
Sears had everything you could buy in their stores and catalogs, yet they filed for bankruptcy 132 years after they began.
Why? A major factor was their misunderstanding of e-commerce. Ironically, Sears started as a mail-order catalog and then opened their own stores after becoming a success.
In 1993, they halted the Sears catalog after acquiring millions of consumer addresses and purchase histories. They sold all the infrastructure that went along with their catalogs, including warehouses and distribution centers. All the logistical knowledge behind mailing millions of items a year was gone.
This happened in 1993, just as the World Wide Web went online (which was in 1994), as did Amazon.
What about e-commerce today? With the coronavirus pandemic and some countries opening and some cities shutting down (again), how are brands handling it all?
Is E-Commerce Growing?
Long lines, limited cash, mask requirements, cases of COVID-19 rising… all the more reason for people to stay at home instead of venturing out to visit a store.
Some major retailers have declared bankruptcy. This doesn't mean they're going under. For some, it just means they're restructuring their assets.
In all of this, online sales grew 76% in June and some big brands have started heavily investing to further their digital sales.
Nike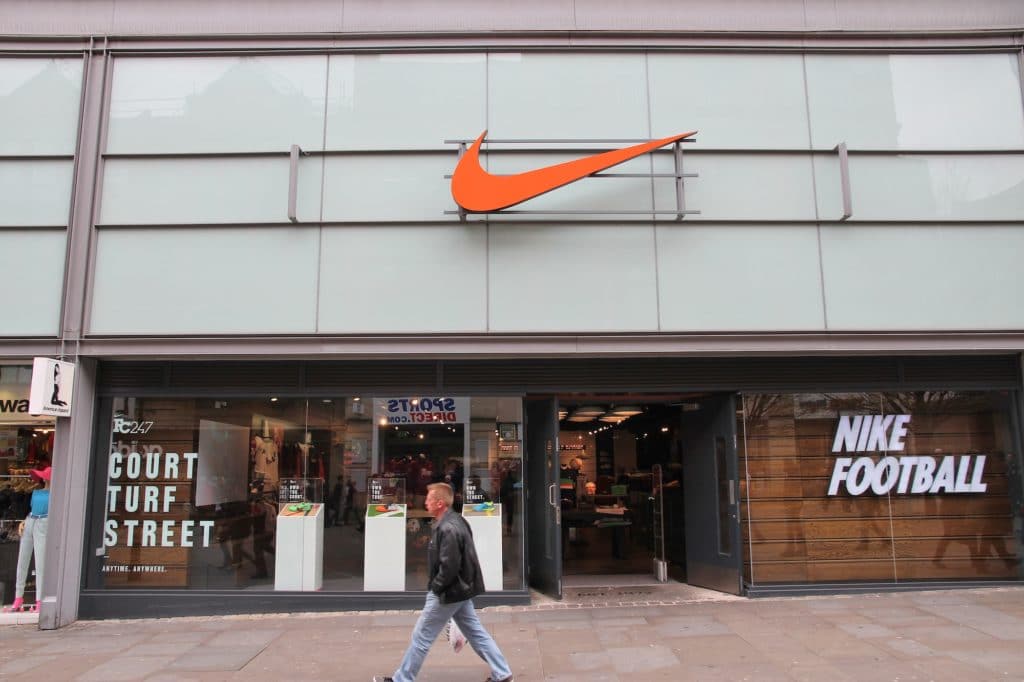 Even though they posted a loss, digital sales for Nike increased 75% this past quarter, and they're investing more in digital channels and e-commerce so they can take a more direct approach with customers.
The brand plans to invest in technology to better understand and target customers, online and offline, and improve the online user experiences.
"Simply put, we will more aggressively leverage technology to make Nike better. This single integrated technology strategy across our business will accelerate how we serve consumers. Specifically, we'll speed up the unifier investments across demand sensing, insight gathering, inventory, management and more. This simplified approach will unlock more efficiency for the business, while driving speed and responsiveness as we serve consumers globally."

— John Donahoe, President & CEO, Nike
Walmart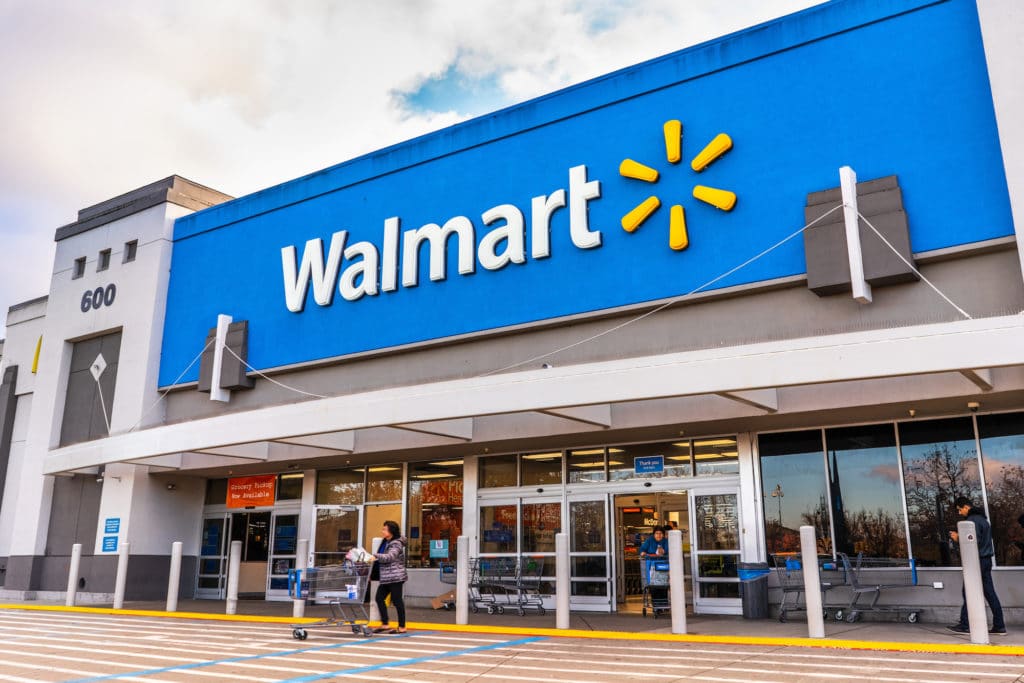 Walmart is heavily investing in e-commerce and they're about to roll out Walmart+, a $98 yearly subscription to compete with Amazon Prime. Members gain early access to deals, fuel discounts, and same-day delivery on merchandise and groceries (where available).
Bed Bath & Beyond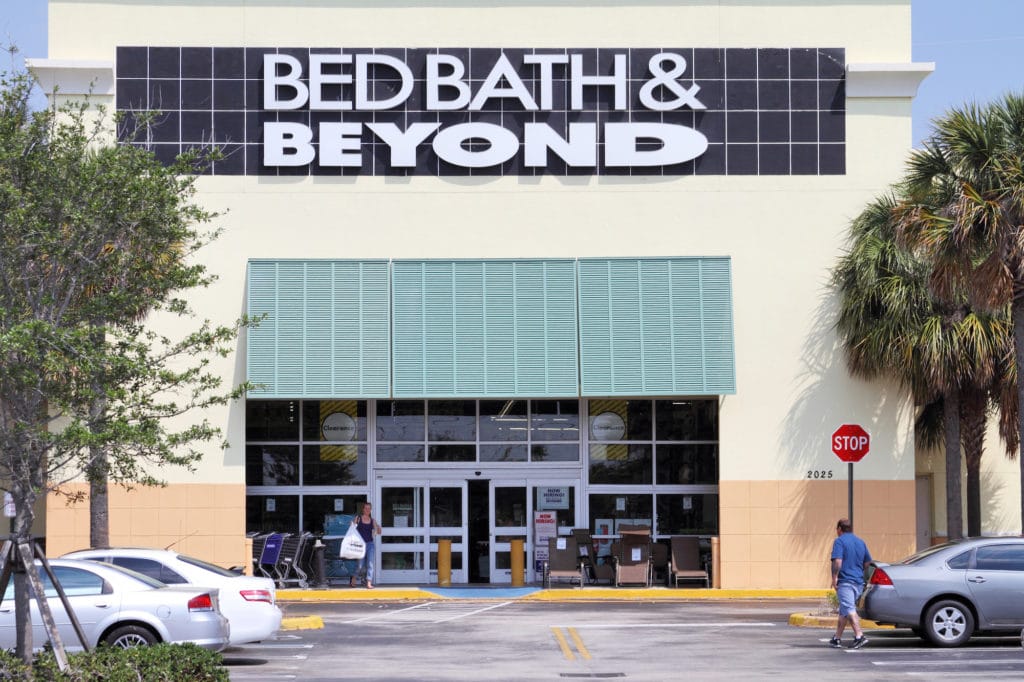 Over the next two years, Bed Bath & Beyond will close 21% of its stores, roughly 200, to focus on and invest in the company's digital transformation. Store sales have dropped 77%, but online sales grew 82%.
"Our immediate goal is to right-size our store network in such a way that reduces redundant stores and supports a digital-first platform, with the appropriate number of stores in the right locations, to serve customer demand and accelerate growth."

— John Hartmann, Chief Operating Officer, Bed Bath & Beyond
Levi Strauss & Co.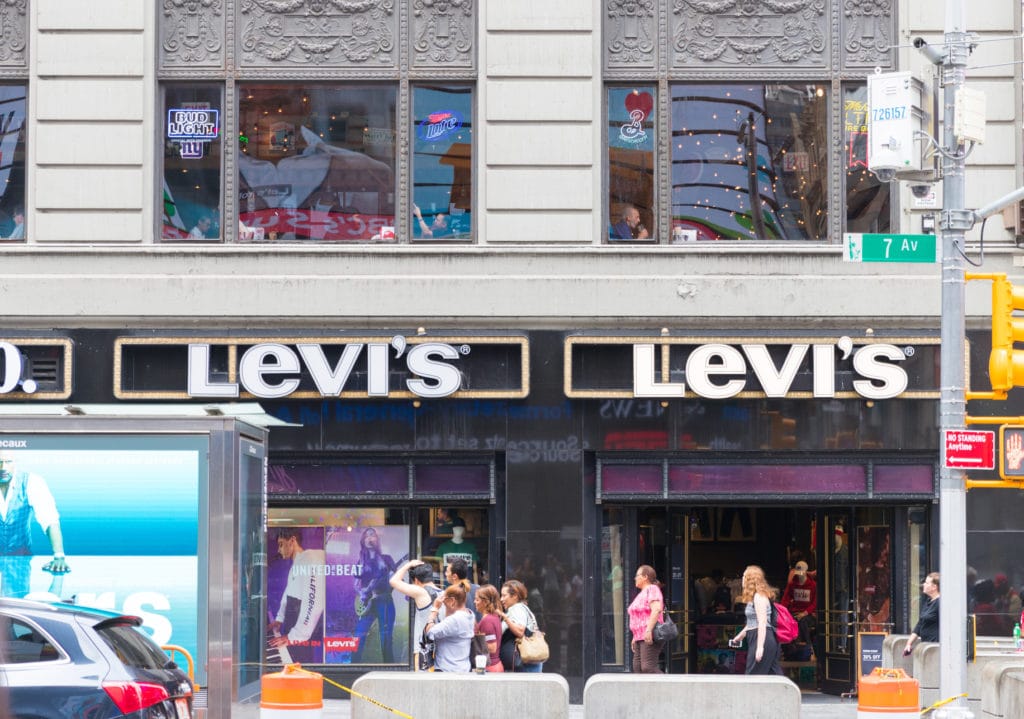 Levi's is cutting 700 jobs (around 15% of its workforce) because sales dropped 62% in Q2 2020. Although store closures have greatly affected the brand, their online sales spiked 25% for the quarter.
The brand has been focused on leveraging their data, analytics, and machine learning to accelerate digital transformation.
"The pandemic is accelerating retail landscape shifts and consumer behavior in ways that play to the strength of the Levi's brand. And we are doubling down on our digital transformation, incorporating the power of AI and data science, and leveraging our iconic brands to have an even stronger focus on Gen Z and sustainability."

— Chip Bergh, president and CEO of Levi Strauss & Co.
Kroger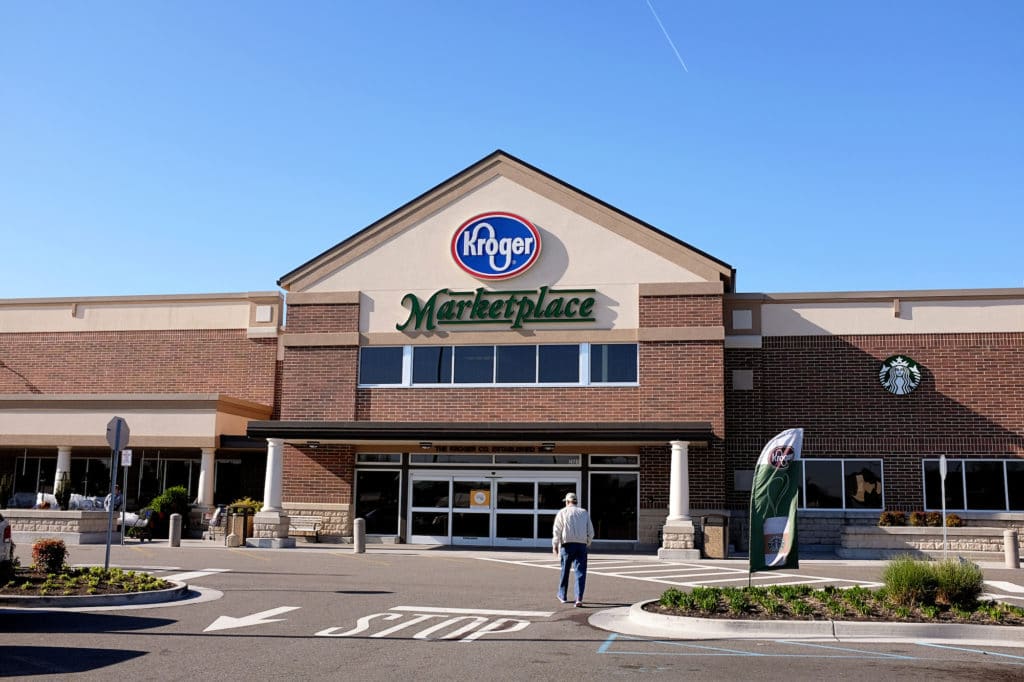 In the first quarter of 2002, Kroger achieved a 92% growth in digital channels. This growth was from Kroger's pickup services, contactless delivery, and contact-free payment solutions. The grocery chain had to hire more employees to support the rise in pickup orders.
"These investments were especially timely as customer adoption of pickup and delivery grew significantly during the pandemic. Because of our existing ecosystem, we were able to respond quickly to further expand and enhance our e-commerce services."

— Rodney McMullen, CEO, Kroger
Zara
The owner of Spanish apparel retailer Zara, Inditex, will close upwards of 1,200 stores and will make a major pivot to accelerate their digital platform by investing $3 billion into a two-year digital strategy. Online sales are up 95% year-over-year, and by 2022, the brand expects online sales to be more than a quarter of their overall revenue.
"This strategy is a culmination of the project the company has been investing in steadily and significantly since 2012, a project that will transform its profile notably. The overriding goal between now and 2022 is to speed up full implementation of our integrated store concept, driven by the notion of being able to offer our customers uninterrupted service no matter where they find themselves, on any device and at any time of the day."

— Pablo Isla, Executive Chairman, Inditex Executive Chairman
Final Thoughts
E-commerce is growing during this pandemic and even more so as large companies dump money into improving their digital transformation, making it simple for people to buy.
Ease-of-purchase may have been something that was neglected in the past, as money was focused on retail stores and the costs that go along with keeping them open and running profitably.
Some retailers were ready for the pandemic because they had a strong e-commerce presence already in place. Others are just catching up. But as the pandemic continues, and consumers find it more difficult to buy in-store, e-commerce is emerging as the clear-cut best option.