Applying AI to scale 1:1 personalization, reduce churn, and optimize results
BrandAlley had a problem: the marketing team could see in their customer lifecycle that customers were lapsing, but by the time they had the insight, it was too late.
Watch the short video above to discover how BrandAlley switched from reactive to proactive marketing. Emarsys AI enabled them to automatically connect with customers at the moment they were most likely to churn as well as customers right when they were ready to buy.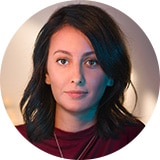 Alexandra (Simon) Vancea
Head of Marketing BrandAlley
"What AI did was to tell us when to communicate with those people, having a 1:1 conversation, having that freedom of actually reaching customers in that really great moment in time… it has delivered us a lot more revenue."
Deliver the


predictable, profitable

outcomes that your business demands with our multi-channel marketing platform.
Request a Demo