Two years ago, the marketing team at Trilab, the premier seller of online hair care and styling products in Italy, was focused entirely on running email campaigns and Facebook ads.
Website marketing was not a priority channel. But, Web Marketing Specialist Mary Mazzon understood that her team was lacking a 360-degree view of their customers and didn't know the customer lifetime value (CLV) of their contacts.
They had been sending one email to the entire database and hoping for the best. It didn't take long before the need for growth through more granular personalization was needed… and Mary knew that, at the least, a new ESP was necessary.
"At the beginning, our main marketing was very easy," Mary said. "We'd just send an email to our database. Then we'd develop some workflow to track our customer — you know, welcome journey, callback journey, missing cart, and all the 'regular' ones. We then identified that after four months, we were almost losing customers. We needed to get them back into a lifecycle journey."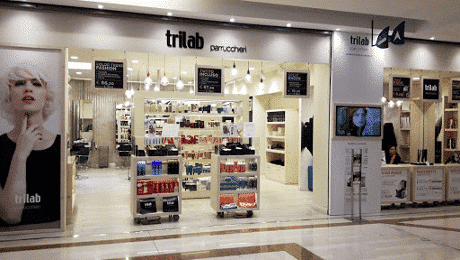 Trilab needed a new tool that could unite all their main channels including Facebook, Google Shopping, and email. But they also needed a way to ensure their web channel would not only serve as a central piece of the integrated marketing mix, but also connect with everything else they were doing and enable real-time interactions.
www.trilab.it is Italy's best selling hair care products company. They offer brands like Kérastase, L'Oreal, Professionnel, Tigi, Redken, Wella Sp, Moroccanoil, and more. All the products on their website are used daily in their 11 salons, 22 barber shops, and 2 academies that provide training courses for hairstylists.
Working with Emarsys
From the jump, Mary was sold — her first impression and test run with the Emarsys Customer Engagement Platform was unlike any other tool her team evaluated.
"The platform is really easy to use. It was also easy to iterate and innovate within the platform for our developers. Because of the connector, it's taken just one month to start to use it. Emarsys fulfilled their promises from the beginning."
Fulfillment of the up-front promises allowed Emarsys and Trilab to create incredibly fast time-to-value so the brand could start driving revenue right away.
Onboarding for the external development team employed by Trilab was done speedily and with ease, allowing seamless integration.
Implementing across use cases — and during lockdown
Trilab knew they wanted to connect data from their physical stores with their e-commerce project.
So, according to Mazzon, they implemented the solution in three waves:
First, they connected their digital channels to the e-commerce tools (this was the easy part). The priority was getting all e-commerce systems connected and hooked up and "talking to each other" for a holistic view of each individual.
Second, they're connecting online data to brick-and-mortar stores and vice versa. This phase is still a work in progress. Along with optimizing e-commerce functionality, Mary and her team are working on making further digital improvements to Trilab's physical shops.
Third, they'll have everything under one roof by connecting their private label and men's stores.
Using the growth strategies outlined, Trilab grew their database by 40k through the COVID-19 lockdown.
Trilab knew times were changing and took action to ensure they were prepared for the shift to online commerce.
Future Plans
Since their investment with Emarsys is a large initiative to overhaul their entire CRM, customer communications, and business structure, the six-person Trilab marketing team envisions a phased, three-year roll-out implementation period.
The end goal is to have everything — all online and offline touchpoints — connected. Then the brand will be able to offer a completely connected, omnichannel experience.
The marketing team is also transitioning over to Magento 2, which will integrate with Emarsys and go live this month.
RFM marketing and artificial intelligence will also be a point of focus as Mary and company looks to gain more clarity than ever before about Trilab's customer segments.
Incorporating SMS and their two mobile apps
For now, Trilab has been experimenting with right-time, personalized text messaging within the platform to connect with customers and confirm appointments, share interesting deals, and more.
The company has two mobile apps that have yet to be connected, but Mary believes this project will constitute the fourth wave in the team's revamping of its marketing operations.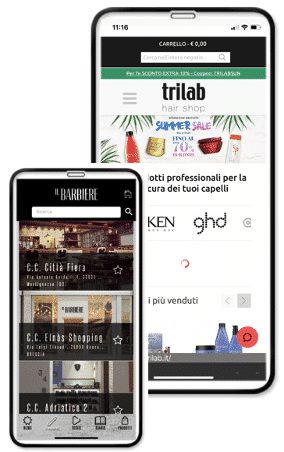 Final Thoughts
Trilab Shop now offers real-time marketing on their website, data-driven product recommendations, and 1:1 personalization in their SMS marketing and email marketing.
For 30+ years, Trilab has been synonymous with quality and efficiency, boasting more than 10,000 products on their website. It was time they lived up to their name in the digital sphere, as well as in-person.
With Emarsys, they can showcase their best offers, and provide best brands for each individual customers' hair, scalp, and beard care needs.
Handpicked Related Content: