With Ulta Beauty and Lowe's as this year's partners, RetailX is back August 24 and 25th in Chicago, IL. Speakers will be delivering presentations to help retailers create better consumer experiences. The conference is primarily focused on forecasting the future of commerce.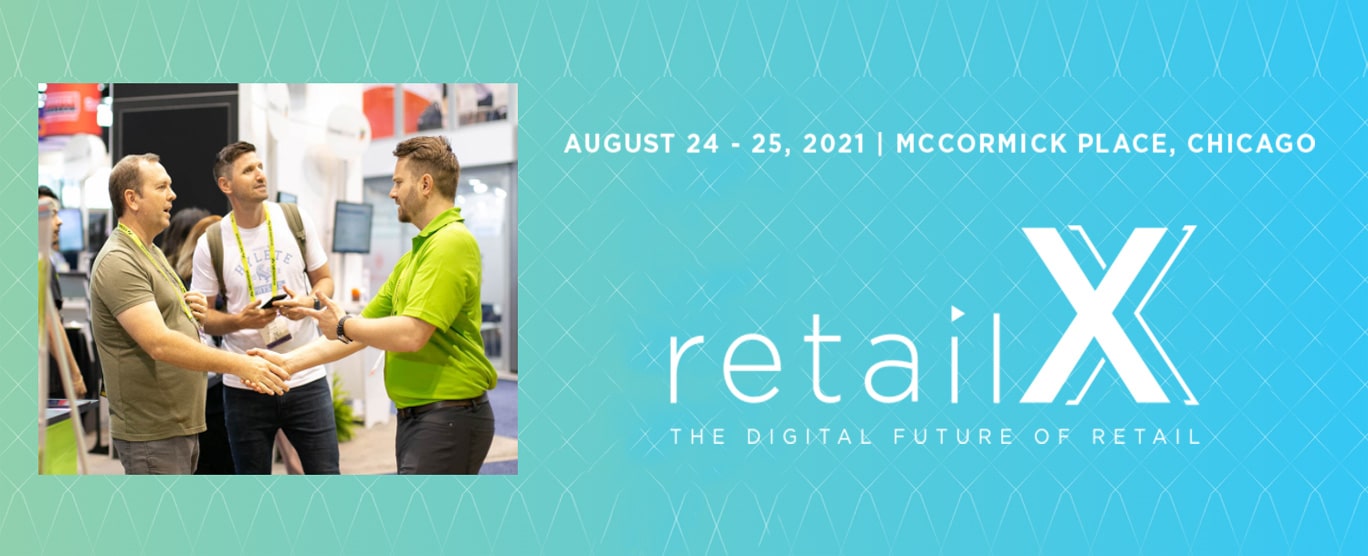 The two-day program is carried forward by various business enterprises and people who play a crucial role in influencing today's Gen Z, explaining new and epic social marketing strategies. Speakers include managers and executives at Deloitte, BoConcept USA, NextRivet, etc. The conference sessions aim to deliver the best ideas, real-life solutions, and insights for futuristic goals, development of digital technology, and much more.
Top 5 Reasons to Attend RetailX
1. Learn Digital Marketing Trends for 2021/2022
This era's marketing is solely based on computers. If you are equipped with a good tech interface and excellent communication skills, your career is all set! Wondering how? Take a look at this example:
One of the most important results of leveraging the right data is identifying who you should target and talk to in your digital marketing campaigns. Now, how can you do this?
By paying attention to the types of people who visit your site, you can create a distinctive persona from the average visitor. You can target users with the same characteristics as your average visitor and existing customer base with this value accuracy.
You can use this validation to determine which aspects of your website and marketing campaigns your visitors interact with the most. The key element for defining target audiences and channels is understanding user intent. This is especially important for content decisions, such as deciding what content will work best for your audience.
At this year's conference, speakers for the digital marketing track include:
Stephen Stewart from Lowe's, Markus Dmytrzak from Sam's Club, Scott Reid, CEO Dormeo North America, and many more.
2. Pivoting Post-Pandemic: Time to Go Direct-to-Consumer
A new normal, right? Responding to this era's retail marketing, consumer needs, and demands, Andrea Lisbona, Founder and CEO Touchland, and her co-speakers have developed a marketing strategy to aim for better efficiencies for digital retail services.
D-T-C: "Direct-to-consumer" has now officially become every business manager aspirant's omnichannel… especially in the pandemic era.
This acceleration in the way of DTC is reflective of the shift of retail from in-person to the digital era.
3. Getting Smarter with Supply Chain
At RetailX, you can briefly explore each supply chain touchpoint, including important aspects like curbside pickup capabilities, sustainability, reverse logistics, BOPIS, order management, and more! Get set to avail digital transformation.
This track focuses on:
Why the supply chain of this upcoming era will not look like the supply chain of yesterday and today. The focus will be on cost, service, agility, and resilience;
How retailers are understanding and evaluating end-to-end agility (including suppliers);
How retailers are identifying risk and mitigation;
An overview of the capabilities needed to build resiliency; and
How to bring stakeholders together from across the organization (front line operations, omnichannel, merchandising, supply chain, and finance).
4. Learn Modern Marketplace Selling Strategies
Ever find it hard to manage your content and campaigns on an outdated marketing platform? This specific topic deals with the solution to marketing's old problems. It enables a marketplace-ready content strategy.
With this session, you can unveil:
The benefits of a centralized repository for product data to audit multiple marketplaces;
How and when to take a chance on premium content experience moments such as Amazon's A+ content
How to leverage the elements of each marketplace and its consumer interface to optimize the accomplishment of your brand and its products.
This session will be given by Matthew Tarallo, Global Vice President of Amazon The Coca-Cola Company.
5. Cater to Consumer Needs Across Channels
Today's consumers are worldwide. It takes 0-to-10 days to deliver most orders, today. Keeping in mind the COVID precautions, it's even harder to effortlessly deliver products to consumers. This forum helps you uncover various strategies to connect to today's consumers on their shopping journey at every touchpoint.
Doing so also ensures a connected customer journey, making it impossible for your buyer to ignore your channels when your strategy is right.
More than eight sessions are dedicated to this single business strategy track to equip you with a seamless consumer experience approach. Learn from great hosts such as Garrett Lash, CEO PuffCuff LLC, Kristin Toth Smith, President, and COO Fernish, Melanie Gatewood Director, Multicultural Merchandising Target Corporation, and more!
Conclusion
It's time for a new age of retail. Learn new technology and trends that will shape the digital future of retail. RetailX acts as a platform for sharing valuable market insights across various industries through webinars, onsite events, virtual home tours, blogs, and research videos.
This era's retail strategists are mainly focused on consumer behavior and creative ways to meet digital-savvy buyers.
Join companies such as Amazon, eBay, FedEx, Rakuten, and more August 24-25 at RetailX. Visit Emarsys at booth #1609!