G2, the respected peer-review site for tech software and services, collects data from a vast number of users. Every six months, G2 places that data under a microscope to rank the listed companies (such as Emarsys) and report on visible trends. 
These reports are based on feedback and reviews from real clients who use the software day in and day out.
We are humbled and honored by our wonderful clients because, for summer 2021, G2 has once again positioned Emarsys as an industry leader. We've been acknowledged in more than two dozen categories, most notably in personalization and marketing automation.
Here are just a few of the honors we received from G2 and, by extension, our clients:
Leader Summer 2021: E-Commerce Personalization (ranked #1)
Leader Summer 2021: Mobile Marketing
Leader Summer 2021: Marketing Analytics
Leader Summer 2021: Marketing Automation
Leader Mid-Market Summer 2021: E-Commerce Personalization (ranked #1)
Best Relationship Mid-Market Summer 2021: Mid-Market E-Commerce Personalization
Leader Enterprise Summer 2021: Enterprise Marketing Automation
High Performer Enterprise Summer 2021: Enterprise Marketing Analytics
Leader Small Business Summer 2021: Small Business Marketing Automation
G2 bases rankings on factors such as "ease of doing business with, quality of support, and likelihood to recommend" — all wonderful concepts, if somewhat vague when looking at them from a 10,000-mile view. Read on to see what that really means.
Real Talk: What Emarsys Clients Are Saying
Feedback is the fuel of progress, especially in today's world of rapid iteration and continuous delivery. For companies to make progress at the speed of modern tech, they need to define their objectives clearly and then ensure they stay on track.
At Emarsys, we have an ambitious objective:
Our clients had great feedback to share on each of these points.
Minimizing Time to Value
Minimizing time to value means ensuring that we help marketers achieve results as soon as possible, whether that's when completing implementation, adding new features, resolving customer care requests, or simply using the software. This objective is extremely important to us because we understand the high level of pressure marketers are facing — the initiatives they launch can add substantial value to their company.
Real talk from the G2 reviews on minimizing time to value:
"…the implementation of new features was really quick and we were able to use it days after signing the contract. […] The training for examples [sic] was also organized within 2 weeks after we signed the contract (which was because this was the earliest we could make it), so we did not [lose] any time having new features but not being able to use them."
"The technology is super easy to learn and use on a day-to-day basis. The customer success team is attentive to our business needs, and they are always quick to help with formulating solutions that best serve our goals."
"The technology is super easy to learn and use on a day-to-day basis."
"The way to set up a new campaign is very intuitive and fast."
"By using [pre-built], so-called 'tactics,' you can [easily] get a quick start and achieve quick wins. And pre-built is [everything], a complete automation with all needed segments and email campaigns that can be customized by [you]."
Providing Turnkey Solutions for 1:1 Personalization
Many brands struggle with personalization for one reason or another (due to lack of data, silos, inability to scale, and so on), but marketers are in agreement that customizing content makes a big impact on engagement and revenue. This topic is always on marketers' minds, and rightly so, because 91% of consumers are more likely to shop with the brands that excel at making customers feel special and seen across multiple channels.
What marketers need is the ability to make content that's unique and relevant to their customers without sacrificing scalability. That's why Emarsys prioritizes turnkey solutions for 1:1 personalization.
Real talk from the G2 reviews:
"Emarsys offers customized communication to the customers, which is the biggest pro of Emarsys that makes it stand out in the market."
"We really appreciate the ease with which we can create communication flows with multiple channels in the same setup."
"Emarsys allows the ability to create a more focused and personalized approach to reaching our consumers."
"Emarsys allows the ability to create a more focused and personalized approach to reaching our consumers."
"Another feature which we can now use without programming anything in our shop environment is discounts/vouchers for our customers — as our Newsletter is gaining more and more subscribers and importance this is a powerful tool and feature to gain even more subscribers."
"Personalization is easy to use by [dragging and dropping] the variables into emails when using block-based campaigns. You can also decide if all customers can see the whole content in an email campaign, not just when sending it to a special audience, by using segmentation."
"Emarsys makes it easy to set up newsletter automation and also offers a very good recommendation engine."
Measuring the Impact of Campaigns
Personalization is great. Marketing automation is fantastic. Easy-to-build campaigns are wonderful. But is all that great stuff working? Are customers following the breadcrumbs trails you've left them, and are you generating revenue? Measuring the outcomes of your campaigns is critical to successful marketing, and we aim to make the results clear and easy to use 一 both for you and the stakeholders you need to impress.
Real talk from the G2 reviews on analytics:
"A/B testing is super easy, whether in an automation or directly in an email campaign."
"[I like the] insightful reporting with useful contact info on a customer level."
"I find it very helpful that you can track success with the Analysis tool."
"I find it very helpful that you can track success with the Analysis tool."
"The platform is very robust and complete. I think it is a great tool and helps me reach the goals that my company sets for me."
A Leader for Today and Tomorrow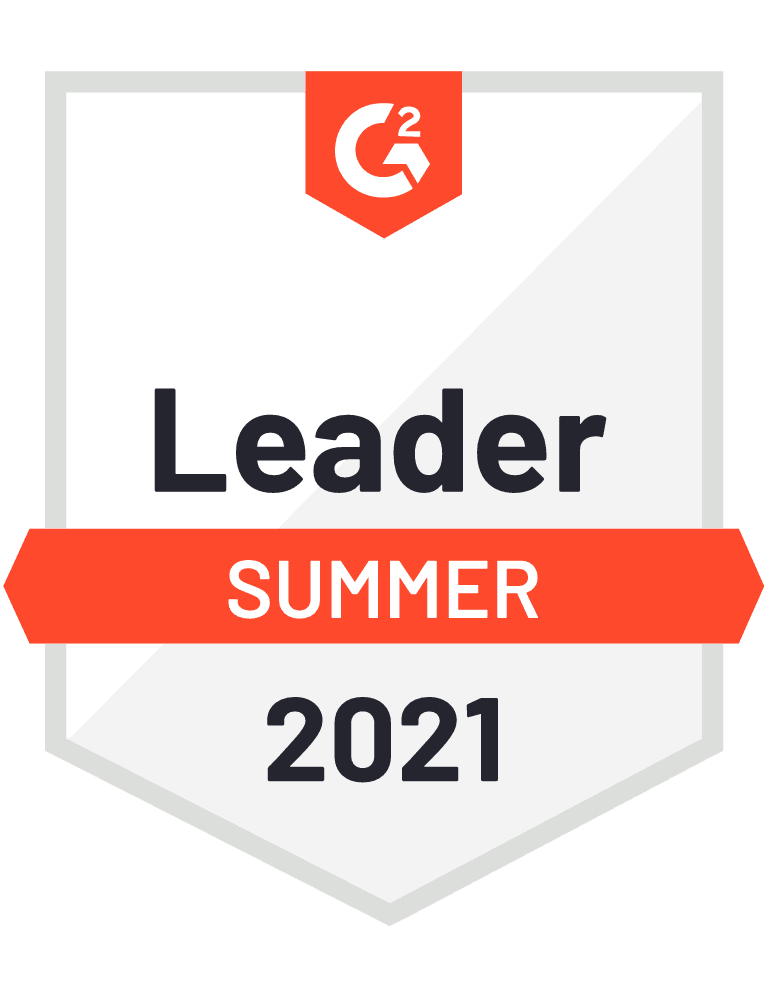 Every day, we're striving to make the Emarsys Customer Engagement Platform more powerful and easier to use. We do this so that leading brands (and savvy marketers like you) can not only hit their goals but exceed them. That's why we're always listening to customer feedback, not only the nice things but also the requests and troubles.
It's also why we're constantly innovating and coming out with new features, like with our Emarsys Summer Release 2021, which includes useful additions and upgrades.
The best is yet to come!
Handpicked Related Content