Emarsys Omnichannel Retail
Get more customers, buying more often, with higher cart values
with the Emarsys Customer Engagement Platform
In this quick 2-page brochure, you'll see:
Our 90-day implementation plan to get your omnichannel strategy driving revenue ASAP
The real business outcomes Puma and Cue Clothing Co. drove with omnichannel retail
The biggest challenges (and the solutions) retailers face in achieving omnichannel
What does omnichannel retail mean?
Unify customer, product, and sales data from every source into a single platform built specifically for retailers.
Step into the future with true omnichannel marketing. Scale engagement and maximize business outcomes in days, not months.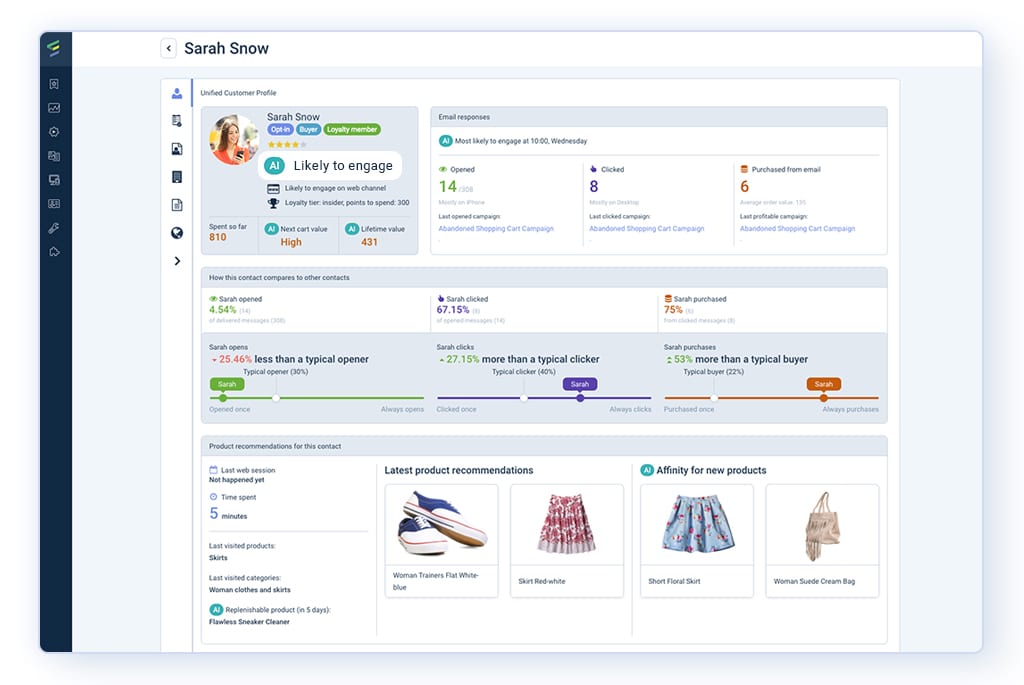 Benefits of omnichannel retail
Use AI to continuously optimize ROMI
Eliminate business and data silos
Boost retention and long-term CLV
Identify anonymous customers
Scale personalization across touchpoints
How we help
Using crowd-sourced strategies, templates, and campaigns from across your industry, we pull data from more than 5 billion customers so you can create omnichannel experiences that drive value.