Acquiring new customers is critical to business growth. This post is the third and final piece of this series where we'll show you how to get anonymous audiences to buy from your brand. Today, we'll talk about how to do this using Facebook.
Using Facebook to Drive Customer Acquisition
When considering ways to attract new and unknown audiences with outbound tactics that don't feel as intrusive as traditional ads, think outside the box – or, as the case may be, outside your website. Where else do the digital masses hang out?
Social media provides an excellent opportunity to find new individuals who mimic the online behavior of your existing contacts. When done right, social media advertising can help attract new crowds you'd have never found.
Facebook, specifically, is still the most popular social network.
Facebook is essentially moving responsibility for data collection/use to advertisers. Done responsibly and with transparency, Facebook advertising can help you reach anonymous and new audiences with content that's based on attributes of your existing customers. Let's explore how.
Types of Facebook Advertising
With the democratization of data, you have a unique opportunity to reel in new customers from all the major social media platforms with targeted, personalized advertising.
Related Content: The Perfect Advertising Campaign Starts with Personalization
And Facebook offers two truly actionable opportunities – lookalike audience targeting, and lead ads.
Lookalike audiences
Lookalike audiences are groups of people to target who are similar to (or "look like") the people currently engaging with your business. You choose an existing audience from your customer data, like your mobile app users or database contacts that have opted into your communications, and let the machine identify common qualities among people, and find new people with similar characteristics.
The best part? Marketing automation technology can use its own algorithms to find people who match the contacts in your audience, providing you with a great channel for acquiring new customers who share interests and/or friends with your existing customer base.
Segments are created by shared characteristics of your existing contacts, not their 'friends.' The machine's algorithm creates a target based on details you define. Analyze preferences, traits, and online habits of your preferred buyer, and scan Facebook for similar profiles.
Since your best customers all share certain characteristics – high spenders with an affinity with your brand, a desire for your products, and a desire to spend with you rather than your competitors – the trick is to create a segment from those most lucrative contacts. Then, the system will fill a lookalike audience with similar people. You'll then target them with selected offers and watch them convert to high-value customers.
How does it work? From a high level, it's pretty simple:
Step 1:
Use your marketing technology platform to create lookalike campaigns. Leads that come from Facebook lookalike audiences are of higher potential than classic third-party advertising or banner ads across the web.
Step 2:
Treat these leads differently as soon as they land on your website. Use an entry overlay, for example, that includes product recommendations which directly align to your ad's content.
Remember to stay consistent between users' Facebook-to-landing page journeys.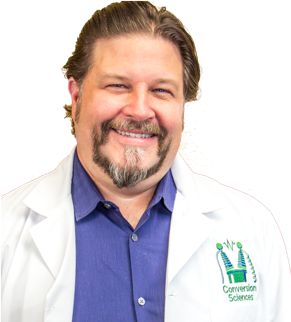 "Any content page should be treated as a content landing page. A content landing page has two jobs:
Keep the promise made in an ad, email, social post, or link.
Get the visitor to make a choice.
Asking the visitor to opt-in is a valid way to bring the visitor to choice."
Brian Massey • Founder, Conversion Sciences • @bmassey • LinkedIn
➤ Pro Tip: Converting website visitors is part art and part science. Today, it's not enough to do ad hoc "launch and see" campaigns. Consider ways you can improve CRO by making it easy for visitors to find what they need or by leveraging conversion rate optimization services.
You'll also want to add UTM (URL parameters) tags to your lookalike campaigns and then capture these tags via Web Channel.
Once you get the basics down, you can get more creative. You know (or should know!) which of your contacts are most likely to react well to a particular promotional offer. So, create an audience from this group, too, and extend this offer to lookalikes. Or make an audience from the contacts who reacted positively to a particular campaign and use the lookalike audience to find more of that same type of customer.
Lookalike audiences are a cost-effective and highly-targeted way to acquire new leads.
Facebook Lead Ads
Frictionless e-commerce experiences reduce the work required by customers to complete a purchase.
The future of e-commerce will include channel-specific, embedded purchasing ability. Some brands are already experimenting with "in-email" forms that allow subscribers to buy items without even navigating to the website!
Similarly, Facebook Lead Ads allow you to boost purchases directly from Facebook, increase subscribers, or drive traffic to specific landing pages from the social platform.
What is Lead Ads?
Facebook Lead Ads creates an automatic connection between your business' Facebook forms and your marketing platform, allowing you to capture new leads from any Facebook form directly into your database.
These leads can be added to a contact list for each form, so you can target them with tailored welcome programs.
These lead ads work like a newsletter/subscribe acquisition box on your website, and allow you to capture new leads directly from Facebook and add them to your database.

These ads allow you to target any and all relevant individuals who are not in your contact database. Driving leads from Facebook lets you simplify the lead gen process and dip into a the social sphere where new audiences are waiting.
---
Are lookalike audiences and lead ads GDPR compliant?
With recent data privacy concerns about data collected via Facebook, plus GDPR, are these tactics compliant? The short answer is yes.
The mitigation of privacy concerns is a priority for us and the brands we work with. Brands that run custom ads on Facebook have to provide some minimal proxy data to Facebook (hashes created from, for example, a user's email or mobile number, a.k.a pseudonymization). This is fundamental to how Facebook works, an advertiser can't run custom audiences without it. Pseudonymized identifiers are sent as cryptographic hashes – so the data is secure while in transit, and the network receiving the information can only use it to identify user profiles for whom this data already exists. It is impossible to reverse engineer data from those hashes.
In your privacy policy, it's recommended you state that your company sends cryptographically hashed email address proxies to networks so that they can build custom audiences from your contacts, and that you will target these audiences with ads.
Bonus Content: Facebook Ads Privacy Policy Template
However, under GDPR, there should not be any requirement to obtain explicit opt-in from a contact to use their data in this way (including it in the privacy policy is sufficient). Personal data is not transmitted in a raw form, and we do not consider hashes to be personal data as defined by GDPR.
Editor's Note: Emarsys is not a law firm and does not offer legal advice pertaining to GDPR. Any recommendations offered are strictly suggestions based on the best way to use the platform to obtain clear consent from customers, but should not be taken as legal advice.
---
Welcoming new contacts to your brand
Within the Emarsys platform, both of these Facebook advertising techniques fall under the CRM Ads functionality.
Automated campaign blueprints are pre-made and easily adjustable, allowing you to tailor your welcome series in accordance with your overall strategy.
You can then further nurture these new contacts not JUST on social media, but also via email, SMS, or however they wish to interact.
Conclusion: Owning Facebook Advertising
As far as advertising goes, most of it today is hit or miss in terms of "stickiness." But the vast majority, at least in my digital world, is irrelevant. What if it wasn't, though?
What if you could serve up ads that didn't really feel like ads at all? Sure, inbound marketing is great, and classic native advertising is a nice transition into the worlds of consumers, meeting them sort of halfway between inbound and outbound.
Facebook Lookalike Audiences and Lead Ads get you a degree closer to personalized, relevant content for unknown audiences and new contacts. Both tactics are GDPR compliant since they're behind a submit button, and require clear consent from new audiences. They can serve to complement your existing acquisition approach and are a great way to find new people that are likely going to be interested in what you have based on attributes of existing, loyal contacts. You can learn more about new customer acquisition and attend the free webinar, Customer Acquisition: Generating Business After GDPR.
➤ Interested in learning more about customer acquisition? This is the tip of the iceberg. Join Google's Director of AI, Ashwin Ram, as he spearheads a group of futurists, digitization experts, and marketing gurus at Emarsys Revolution 2018 in London, October 15-17. Learn more and register!
Handpicked Related Resources: