E-commerce marketing platform from Emarsys
Convert more visitors, more often, at a lower cost
Grow online and mobile sales by engaging with customers wherever they are. The Emarsys single, integrated platform allows marketers to execute based on a complete view of customer, business, and marketing performance.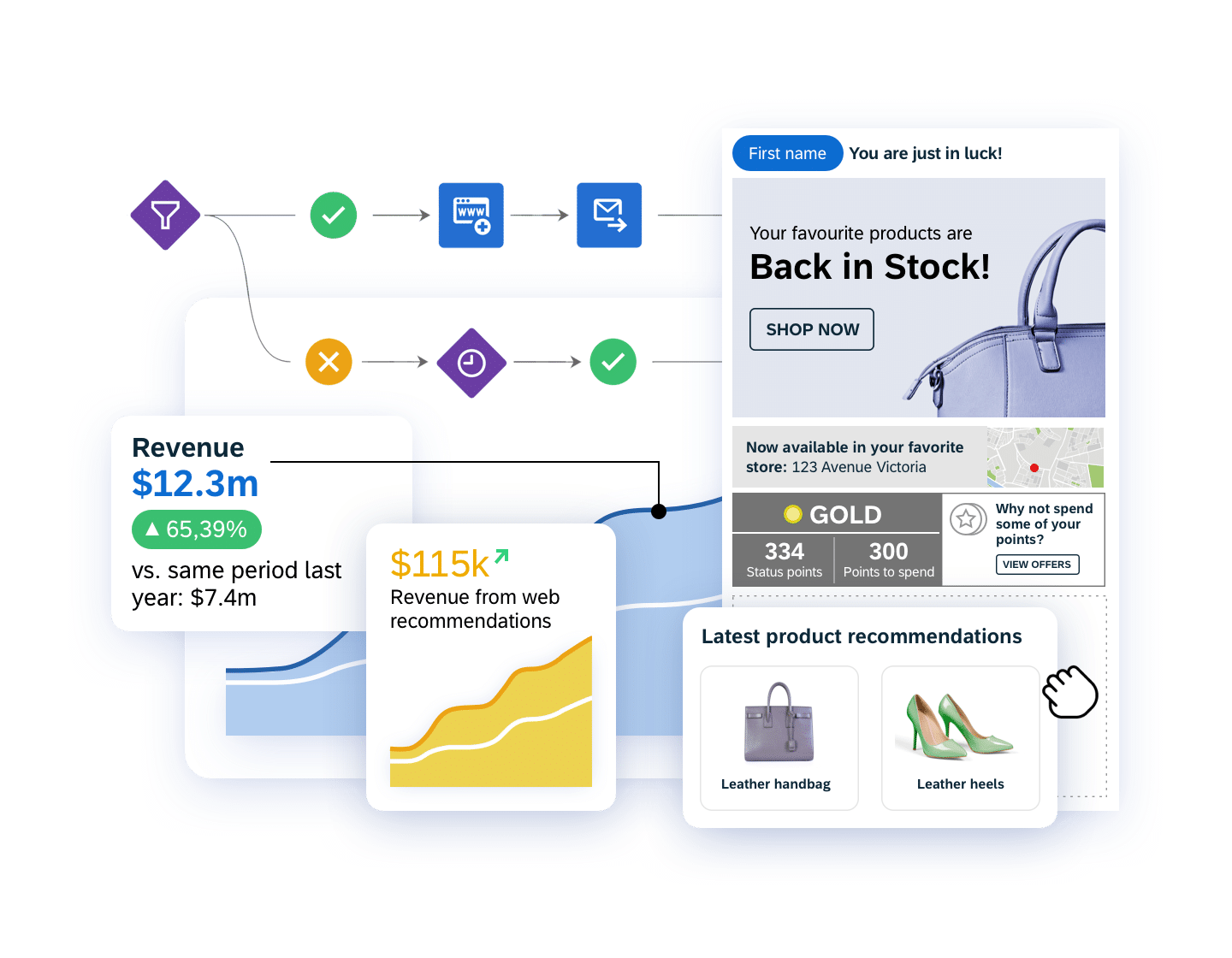 The omnichannel customer engagement platform of choice for retail and e-commerce brands worldwide
Personalize the customer journey across any touchpoint, from online to mobile and back
Break down data silos and gain a single view of your customer
Get the data you need to optimize your current performance and orchestrate high-impact cross-channel campaigns.
Turn web store browsers to multi-channel buyers
Increase CLTV with AI-powered campaigns that engage and convert online browsers, in-store shoppers, and mobile app users.
Build authentic customer relationships with an effective loyalty strategy
Deliver relevant brand content and personalized offers to encourage repeat purchases and grow your customer loyalty.
Unify your customer, product, and sales data
Access the limitless possibilities of fully integrated data. Our Integrated Data Layer unifies customer behavior, purchase, inventory, SKU, and sales data to create a single customer view. This fuels our Personalization Engine to quickly deliver true 1:1 personalization at scale.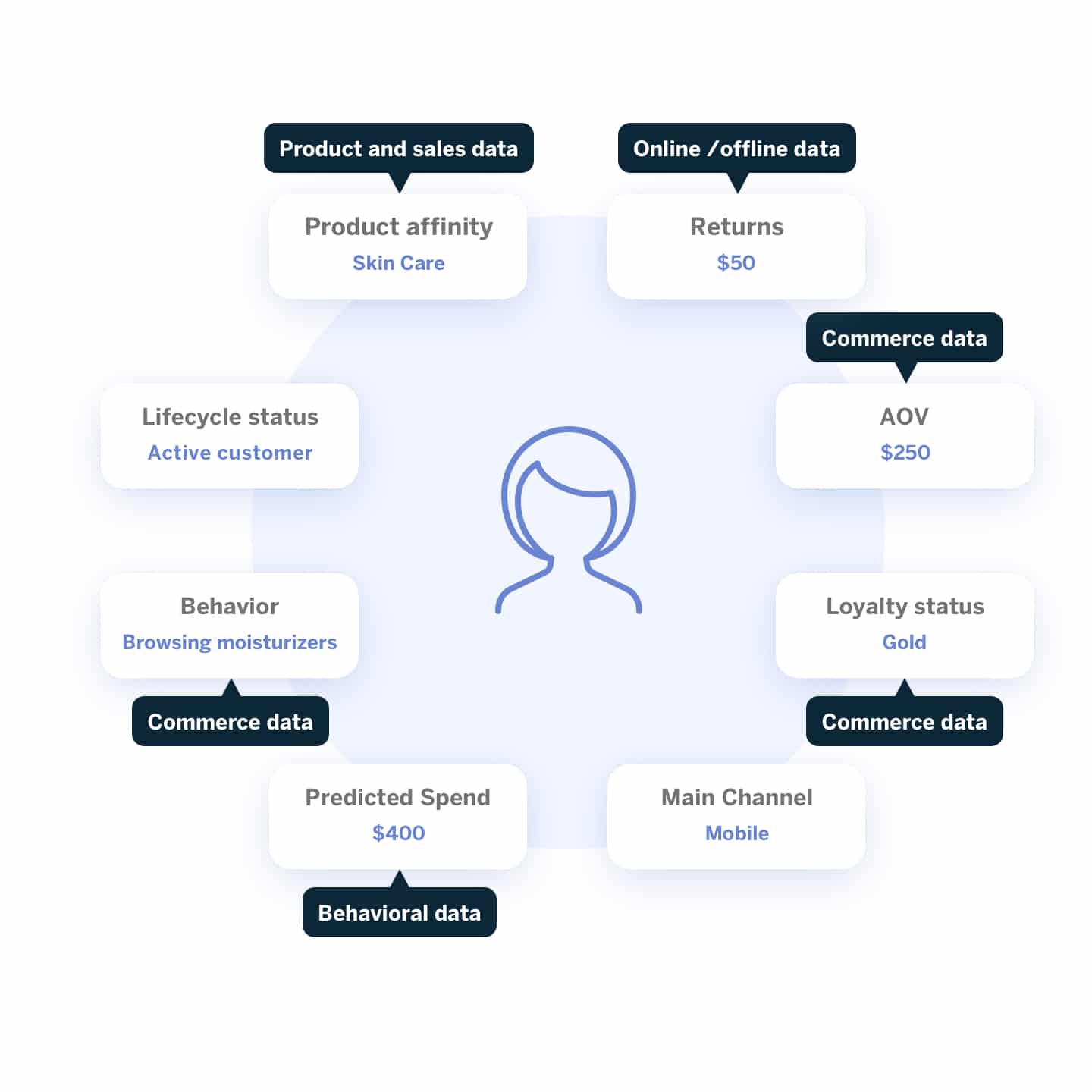 Increase store and online revenue with dynamic segments
Create and deliver compelling customer engagements that drive online sales and enhance in-store clienteling with dynamic segmentation. With Emarsys AI, you can create segments that use past behavior and real-time data to automatically group customers by lifecycle stage, or their likelihood to engage, churn, or convert.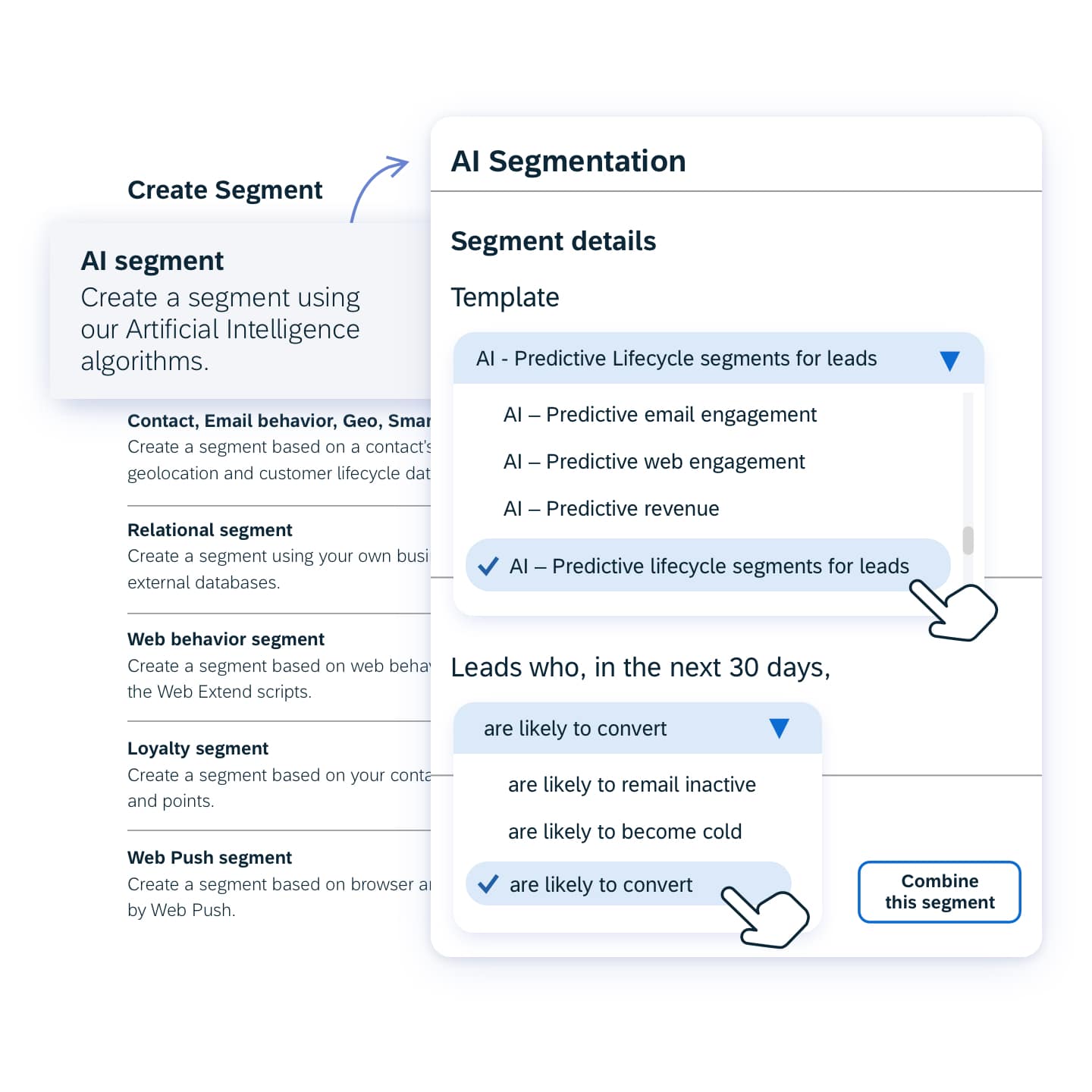 Maximize ROI with AI-powered marketing automations
Grow a database of engaged, high-value customers and dramatically improve time to value with pre-built, AI-powered marketing automations. From abandoned cart to customer churn, Emarsys identifies key growth opportunities and helps you capitalize on them fast, with easy-to-use strategies that can be executed in a single click.
Deliver transactional engagements at scale
Easily integrate Emarsys across email, web, mobile, ads, direct mail, and in-store, and gain the agility you need to deliver effective transactional campaigns and keep up with supply chain dependencies. Keep shoppers shopping with fast password reset messages, reduce customer support enquiries with SMS shipping updates, and build anticipation with order confirmation and post-purchase emails at scale.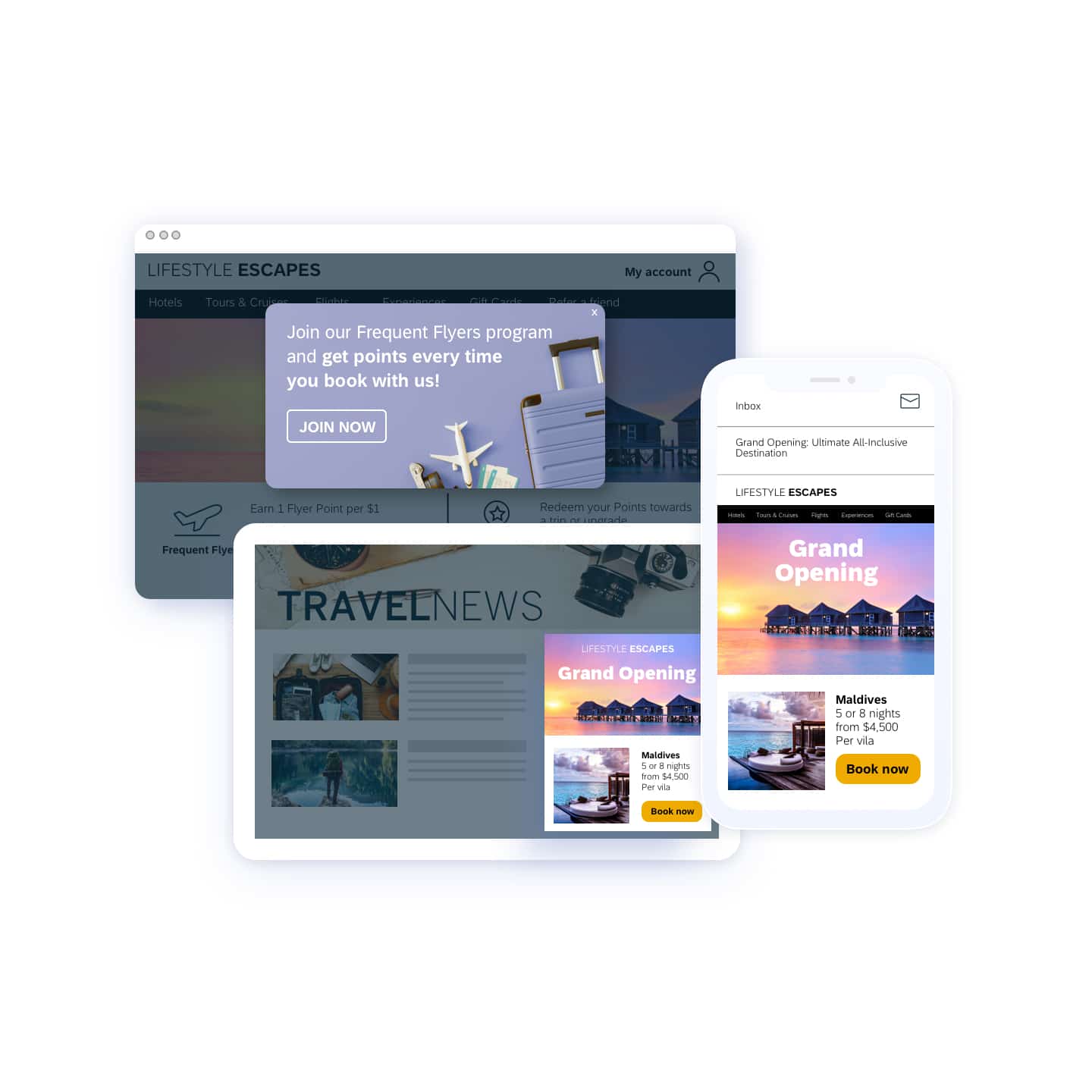 See how our retail and e-commerce solution helps marketers accelerate business outcomes
Drive loyalty with omnichannel marketing personalization
From in-store to online and mobile, create engaging, personalized omnichannel customer interactions that turn first-time customers into loyal, repeat buyers. Emarsys gives you the power to quickly build sophisticated 1:1 personalized omnichannel journeys within a single, easy-to-use platform, all without IT support.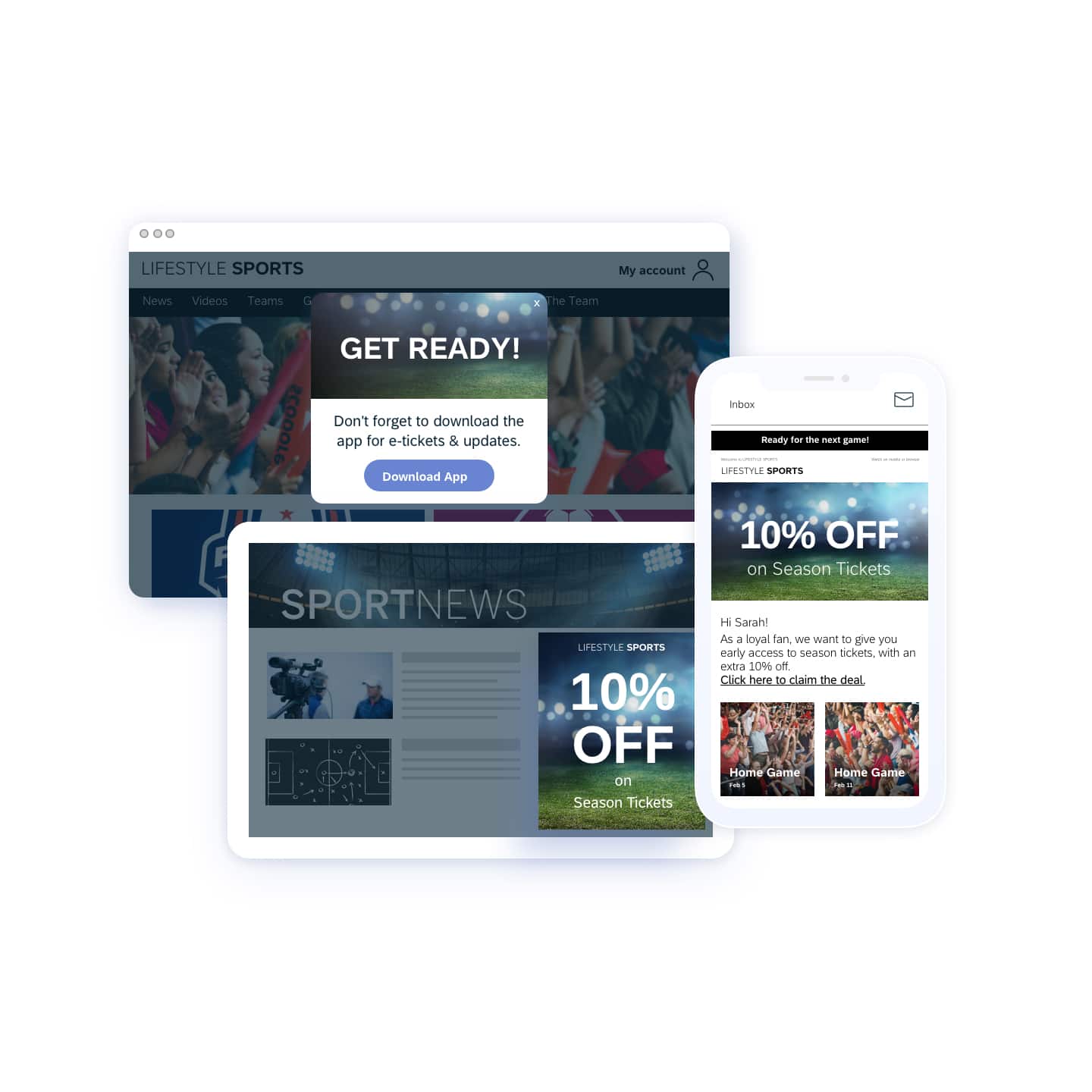 Uncover the revenue and ROI impact of returns
If a VIP customer returns everything they buy, are they really a VIP customer? Emarsys is the only customer engagement platform that unlocks your cross-channel returns data by lifecycle status, giving marketers a true view of return on investment, customer lifetime value, and overall marketing success.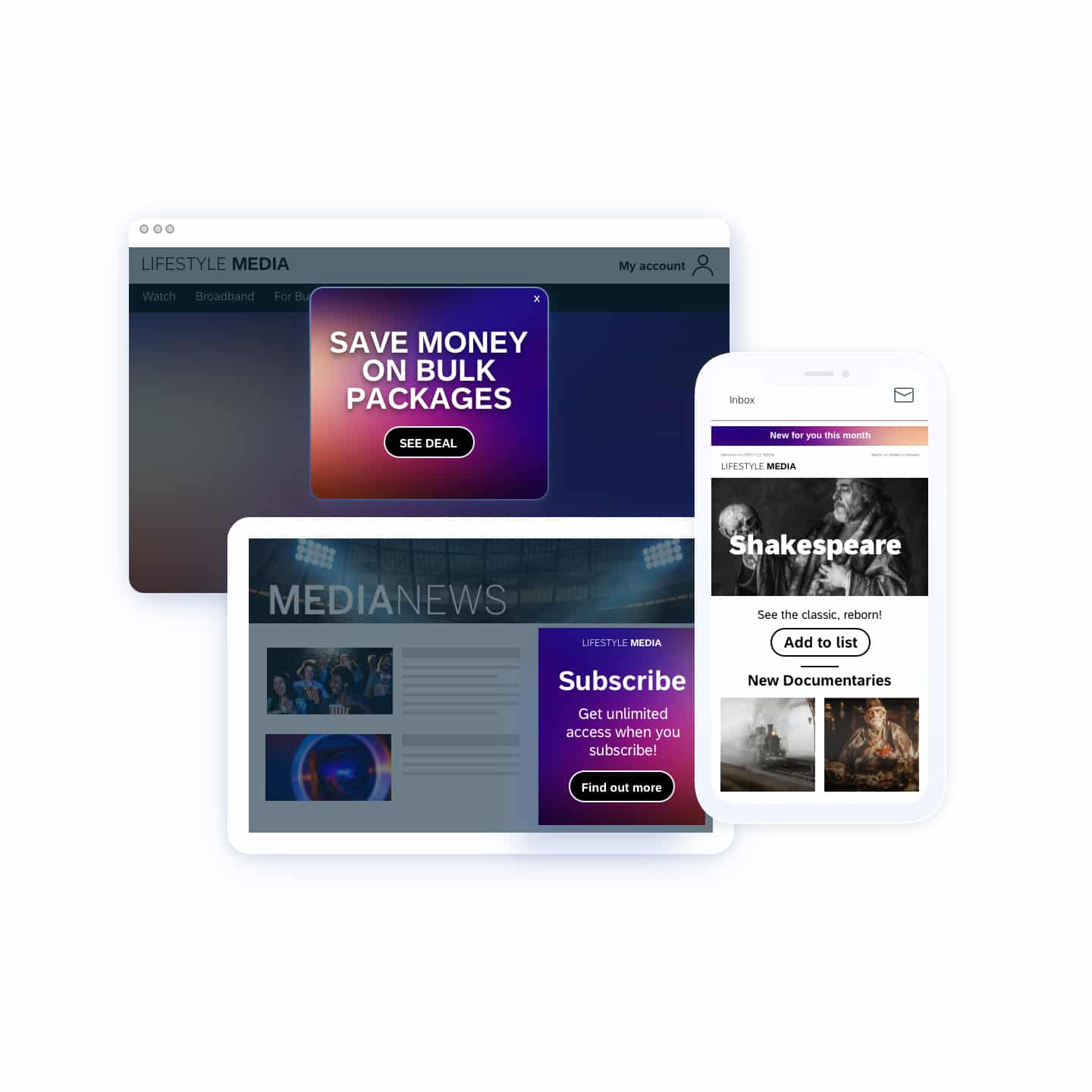 See the revenue impact of marketing campaigns
Confidently demonstrate the impact of your marketing efforts on key business outcomes. Emarsys helps marketers get a focused line of sight into revenue performance, customer acquisition, purchase frequency, average order value, first purchase, store sales, retention, loyalty, and more – all from a single e-commerce marketing platform.
Learn more about how our solutions fit into our wider customer engagement platform.
Platform capabilities
More on e-commerce marketing
Featured content
Deliver the


predictable, profitable

outcomes that your business demands with our omnichannel marketing solution
Request a Demo