B2C marketing is best defined as the approach to selling goods, products, or services to consumers for use in their everyday lives.
In this ultimate guide, we'll cover the subject from soup to nuts to give you everything you need to execute a B2C marketing strategy along with tactics that convert visitors and garner sales. Topics covered include:
Feel free to jump among the sections as desired.
What is B2C Marketing
In the past two weeks, I've bought at least a half dozen items online for my personal use. If you're anything like me — and the majority of the consumer population — you probably have, too. Though I'm a marketer by trade, I'm a consumer first. Nonetheless, the brands I've bought from all engaged me in some way or another with marketing messaging and experiences that worked to get me to buy.
B2C (business-to-consumer) marketing is a broad term that refers to the approach of selling goods, products, and services to consumers. It differs from B2B (business-to-business) marketing in that B2C marketing typically (but not always) involves more emotional, lower involvement purchases.
Goals of a B2C marketing approach include:
Raising brand awareness
Increasing engagement
Getting more leads
Creating customer evangelists
Driving more sales
Boosting customer retention, loyalty, and lifetime value
Most consumer purchases today happen via digital devices — 51% of Americans prefer to shop online and 96% of Americans have made an online purchase in their life (BigCommerce), so this guide will focus mainly on online B2C marketing.
Today, we're going to take you step-by-step through what B2C marketing is, the difference between B2C and B2B, tools for building the best B2C marketing strategy, elements of successful strategies including brand examples, and the role of automation for B2C campaigns.
B2C Marketing vs. B2B Marketing
Though the lines are blurring between B2C and B2B marketing, there are key differences between B2C and B2B marketing tactics. While both seek to create awareness in the minds of consumers and ultimately spur repeated sales, the methods and techniques tend to differ quite substantially in practice today.
Elements including target market, type of buyer, sales cycle, and purchase intent/triggers differ.
While a business will likely conduct extensive research before investing in new software, office space, or a large acquisition with another business, B2C transactions are more impulsive and instantaneous.
Consumers generally seek out goods and services based on an immediate need, and make purchases more quickly, with less research and due diligence than a business would conduct. This grants B2C marketers a much smaller window of opportunity to influence consumer behavior.
What else separates the two approaches?
Drivers of purchase
B2C purchases are usually based more on the product, price, and convenience "in the moment" as opposed to B2B buying where relationships, productivity, and performance are often the chief business drivers.
B2C vs. B2B markets
B2C marketing approaches differ from B2B strategies in another key way: the target markets they tend to address.
B2C companies often target more consumers across a wide variety of demographic, psychological, and socioeconomic classes, groups, and factors. Put simply, B2C brands target your everyday consumer shopping for products and services for their personal use — families shopping for household goods, parents looking for clothes for their children, and the like.
B2B strategies tend to address much more narrow, focused, carefully-calculated markets. Though B2B buyers are also consumers (and much has come to light recently that B2B purchases are actually as or more emotional than B2C purchases), they're targeted based on work-related variables (job title, responsibilities at work, company hierarchy, etc.) and with different approaches than B2C.
Buying decision process
While B2B purchases are usually more drawn-out and complex — often requiring multiple proposals from several vendors, involving multiple parties and cross-functional collaboration, and consensus/agreement among key stakeholders — B2C buying decisions are generally considered much less involved and are often impulsive, short-term, singular events.
Cost of selling
The cost of selling to a business is usually higher than selling to the consumer market because there are more considerations and decision-makers in a B2B sale.
The appeal of marketing messaging
The intent of B2B marketing is to meticulously move contacts into prospects and eventually to buyers and loyal users. B2C marketers try to forge lasting and memorable emotional connections with their audience.
There's been a notable rise in an educational and informational component to B2B marketing strategies in the last decade, where brands are seeking to prove their value by helping instead of selling (hence the rise of content marketing). But content marketing is also gaining popularity in B2C, too.
B2C marketers must sell their brand by creating catchy but lasting messaging that ensures the brand remains top-of-mind when consumers decide they need or want to buy. Lately, more B2C marketers are aiming to create these connections with immersive, hands-on, DIY experiences.
Anthropologie, for example, lets shoppers see and customize furniture, including 120 styles, 11 fabrics, 152 colors, and various hardware and leg finishes. The brand has transformed its shopping experience, giving the consumer everything he or she needs at their fingertips.
Whew. Now that we've got the main differences out of the way, let's get to the really good stuff: actually creating best-of-breed B2C marketing that blows your competition out of the water.
How to Build the Best B2C e-Commerce Marketing Strategy
Success in B2C marketing means forging emotional connections with consumers. And today, online commerce is exploding. So, B2C commerce is synonymous with e-commerce — and if you want to build a best-of-breed e-commerce website, a number of critical steps have to be taken.
① Understand how consumers think
For a high-performing B2C marketing strategy to work, you have to be familiar with the psychology of customer decision making. You can influence the latter half of these stages — representing "research," "discovery," "product use," and "repeated use" respectively — with your B2C marketing automation solution, which we'll get to in the final section.
② Create meaningful content that converts
Once you understand how consumers think when they're in the market to buy, the next step is to attract and convert. Since automation technology will relatively "even out" the playing field within the next decade or so, as Jay Baer has discussed, the true differentiators will be (a) strategy, and (b) your ability to generate better, attention-catching, even helpful/educational content than anyone else.
Even the best B2C marketing technology won't save a brand that feeds it lackluster content (and data, which we'll touch on, too). When it comes to content, top priorities for B2C businesses include creating more interesting material, gaining clarity around what's performing, and generating inspirational visuals.
"The biggest challenge for B2C marketers is reaching and engaging their customers in the digital age. Consumers are looking for content, entertainment, and connections. We are not looking for ads and interruptions. B2C marketers are struggling to break through all that noise."

Michael Brenner • CEO, Marketing Insider Group • @BrennerMichael
The best B2C strategies leverage engaging content to connect and build relationships first, which subsequently spurs conversions.
③ Optimize for conversions and build your database
Ultimately, you need to feed your machine/technology high-quality and large quantities of customer data. This task is achieved most effectively by leveraging value-based content to get contacts to opt-in to receive your communications, discounts, or e-newsletter.
Conversion optimization is a big piece of the proverbial puzzle for revenue-generating B2C marketing strategies. Sign-up boxes used strategically on your website are one of the best ways to interest potential customers and start your relationship with them.
➤ Pro Tip: Add a freebie. Adding a free offer (for content or a product) can drive more conversions and revenue than discounting that same product would. Sometimes, shoppers feel like they get a better deal when they get something for free instead of spending less (using a coupon) on their overall purchase.
However, tread carefully with freebies, and mix and match them with personalized, AI-driven incentives automatically and intelligently created by machines to boost the likelihood of conversion on a 1-to-1 level.
Key Elements of Successful B2C Marketing Campaigns
As we continue forward in the "Age of the Customer," successful B2C marketing strategies will incorporate three key elements or characteristics: drawing insights from data to inform smarter marketing, ensuring mobile is a key part of an omnichannel approach, and leveraging artificial intelligence marketing.
Related Content: 4 B2C Marketing Strategies to Help You Build Your Brand
Using data to know your customer
When it comes to highly personalized content, B2C marketing approaches need to implement data-driven planning. It's the only way to know what customers truly care about, where customers are, what content they will engage with, and on what device or platform.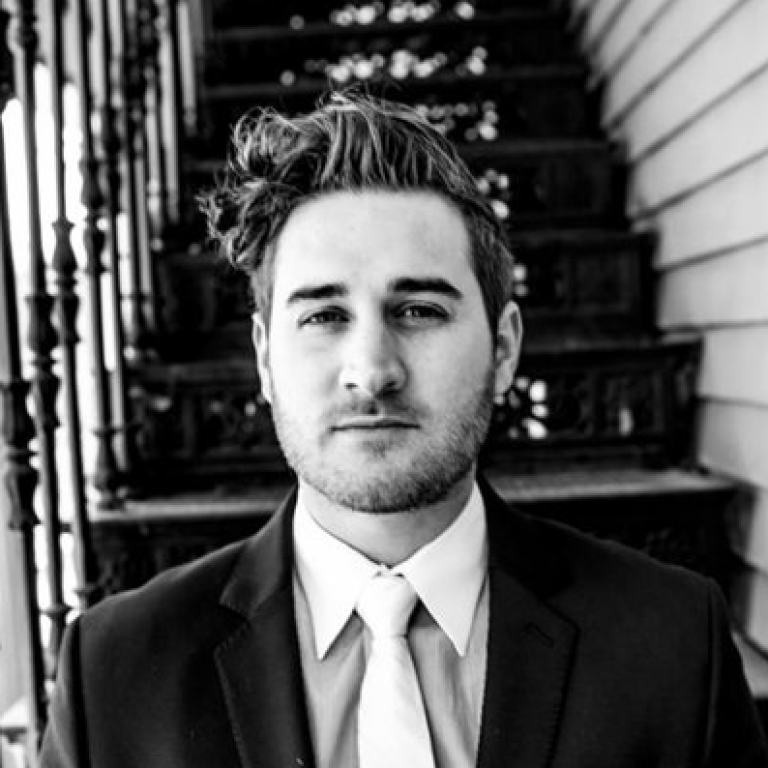 "The most important element of a B2C marketing approach is knowing your customer [using data]. If you don't take time to develop a deeper knowledge of customers' pain, excitement, and interests, it won't matter what tactic or 'growth hack' you attempt — it will be considerably less effective."

William Harris • e-Commerce Consultant at Elumynt • @wmharris101
Data-driven marketing means leveraging data-backed insights and metrics for optimal communications and informed predictions about future behaviors. Using data is one of the most efficient ways to ensure your marketing is at the level of personalization required today.
Ensuring your omnichannel strategy includes a strong mobile presence
More consumers are doing more mobile shopping than ever, and the number continues to increase.
As a byproduct, "showrooming" is also raising in popularity.
➤ What is showrooming? When a customer is showrooming, they're browsing products while in a physical store, but also, often simultaneously, comparing prices with other retailers online via their mobile device.
84% of shoppers check prices on Amazon, for example, before shopping anywhere else.
Aside from showrooming, consumers are also actively doing other things on their phones while shopping. Data shows that 23% of consumers share social media updates while in-store, and 19% check in with their location. Of all sessions on e-commerce websites, 59% of those are on mobile devices (Smart Insights)!
Other mobile-related tips to keep in mind include:
► Understand the purposes of B2C apps. Consider why your app exists and how centrally you want your app to contribute to revenue generation. Is your app a loyalty app, an e-commerce app, or stand-alone app?
► Be where your customers want you to be. Millennials want you to have a website, a mobile app that (ideally) offers discounts, and social media pages with an integrated shopping function (Facebook & Instagram mainly).
► Think about mobile product diversification and strategic partnerships. Mobile app competition is increasing as an explosion of commercial apps and new resellers are emerging.
If your B2C brand is hoping to compete, you have to not only be present on mobile, but ensure your mobile marketing is exceptional, focusing on the experience the consumer has from an email, web browser, and in-app perspective.
Trusting AI to augment your B2C marketing strategy
Artificial intelligence marketing, or AIM, is one of the fastest-growing and most highly anticipated digital marketing capabilities.
Combined with big data and machine learning, AIM is revolutionizing marketing by providing highly targeted, personalized consumer experiences that cost significantly less than traditional high-dollar campaigns. All of the aforementioned data collected by brands can be segmented and analyzed beyond human capabilities using AIM solutions.
AI marketing technology can drastically improve B2C marketing strategies by enabling 1-to-1, right-time, right-place communications with customers.
Examples of B2C Marketing Techniques That Work
Now that we've covered overarching strategies and key elements of successful B2C brands, let's get into techniques and talk about how to actually acquire, retarget, and retain. While there's no real shortcut or secret to viral content or brand popularity — and nothing speaks louder in B2C than a quality product — there are certain elements you can implement immediately to spur growth.
Related Content: 5 Examples of Successful B2C Marketing That Will Make Your Head Spin
Use your website as a value-generating marketing channel
According to recent research from Ascend2, a brand's website is the most effective marketing channel it has.
Like every other B2C company, you, too, have a website. But when's the last time you thought about how you're actually leveraging your website a strategic, personalized marketing channel in-and-of-itself?
B2C marketing technology can help make your website your most valuable marketing tool by:
Using modal overlays to get opt-ins on entry or exit intent;
Embedding custom messages within your website; and
Offering personalized incentives to known contacts based on CRM data
The key to achieving the full potential of a personalized website is using AI-enabled marketing automation technology to connect real-time session data and historical CRM customer data to enable hyper-personalized content.
Well-known retailer PacSun, for example, uses a sticky banner with a personalized code at the top of its website, along with an exit intent popup.
➤ Pro Tip: To boost opt-ins, add evidence that you're legit (like testimonials)
Testimonials from existing clients can speak volumes for a B2C marketing strategy.
42% of online shoppers want more testimonials from e-commerce sites (Big Commerce). Website marketing expert Andy Crestodina believes that there is literally no limit to how many testimonials you should include on any given web page.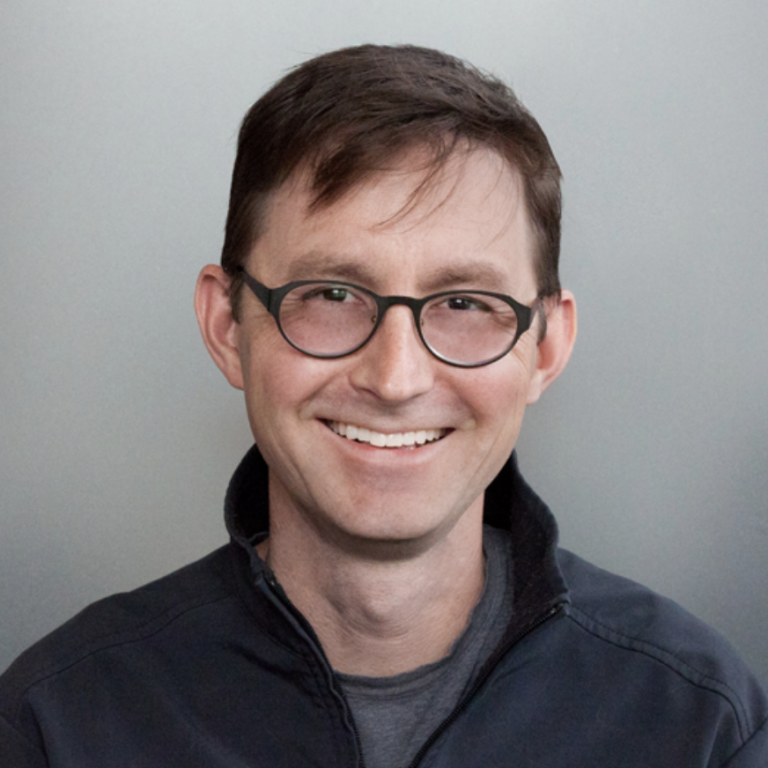 "Almost immediately after showing what business you're in, it's time to start building credibility. Ratings, reviews, best sellers, top-rated products, testimonials, certifications, awards, press mentions, endorsements, and logos of companies all help add social proof."

Andy Crestodina • Co-founder & Strategic Director, Orbit Media Studios • @crestodina
Personalizing your website sits at the intersection of an integrated omnichannel marketing approach AND optimal customer experience – driving customers to your owned content platform (website), and then personalizing the experience once they arrive.
How to use retargeting programs to get more sales
By including data-driven retargeting in your existing marketing strategy, you can give customers that have bounced prematurely another chance to buy.
Try creating highly relevant and targeted advertisements using first-party data. Ultimately, the goal with retargeting is to boost retention, customer reach, and revenue.
It's commonplace for B2C brands to use programmatic ads to expand reach or to issue banner ads to retarget customers. These tactics are hit and miss. The better option is to use data to re-engage lost contacts where they spend their time and in ways that feel native to that platform.
I'm talking about social media.
B2C brands can use two kinds of innovative targeting options on social media:
"Look alike" targeting to create profiles of contacts whose interests and preferences resemble those of existing and known customers
Retargeting of existing contacts who have abandoned browsing or buying sessions on the website
➤ Pro Tip: Use social media outlets like Facebook and Instagram to ensure retargeting is native (in-stream), relevant, and personalized.
B2C audiences certainly don't open Instagram or Twitter because they want to be presented with ads — they're regular people using social media to interact with friends and see updates about what people are up to.
However, by carefully and thoughtfully cultivating a brand image through social media, retailers can not only subtly work in native advertising (sponsored posts) that appear in-stream, but that also retargets individuals who have interacted with the brand elsewhere, like the website.
Social media creates a perfect opportunity to interact with and retarget on a customer's terms, through their medium of preference. The ultimate goal for the retailer is to be viewed as a trusted insider and a valued addition to a consumer's social channels.
How to use reminder campaigns and abandonment emails to boost customer retention
B2C marketers face a big challenge in getting consumers to fulfill orders that they begin online. 23% of online shopping carts are abandoned, on average (Baymard Institute).
BUT, about 44% of abandoned cart emails are opened by consumers.
Abandoned cart emails are triggered when a someone leaves a cart unattended for a long period of time, or if they exit the site with items in their cart. These types of emails often recommend the items that were left in the cart, as well as similar items that the consumer may like:
➤ Pro Tip: Make marketing messages less lengthy!
Consumers want you to get right to the point with your messaging — conveying product benefits and appealing to their emotions.
Product pages, descriptions, emails, SMS messages, and other communications that are short, sweet, and to-the-point work well to convert in B2C.
Why is Automation so Important for B2C Marketing?
Marketing automation is critical for B2C marketing and helps get in front of the right consumers for higher conversion rates and increased revenue.
Related Content: 11 Best Examples of B2C Marketing Automation
The B2B space is buzzing with automation rhetoric — with several key players providing sophisticated lead-nurturing and lead-scoring solutions closely synchronized with CRM systems.
But what about B2C? Does automation still have a place?
"B2C marketers who leverage automation have seen conversion rates as high as 50%." – eMarketer
Since the total addressable audience for most B2C suppliers is larger than a B2B market, achieving personalization at scale is not possible in the absence of a powerful automation solution. To attempt to deliver truly 1-to-1 messaging to your consumer audience manually would be a painstaking, frustrating, unfeasible task.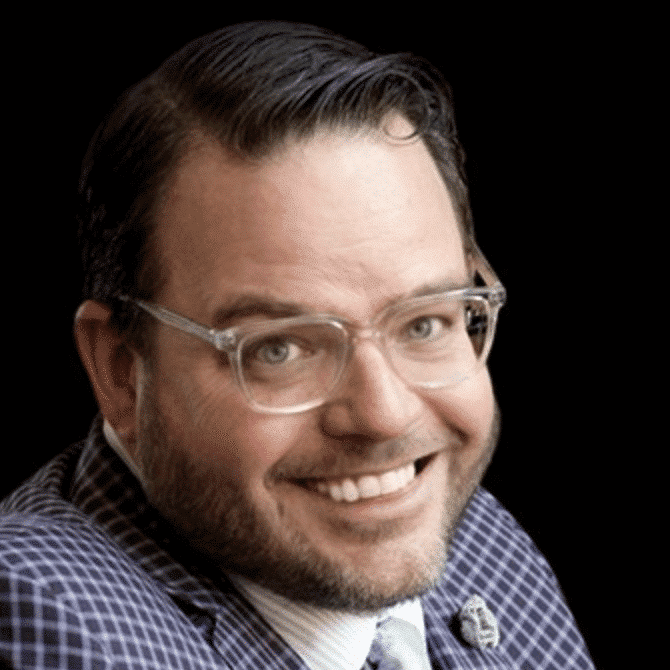 "Great B2C marketing looks, feels, and smells hyper-personalized and relevant. But, the audience for most B2C programs is big and broad enough that it's not practical to attempt truly micro-targeted campaigns like B2B can tackle. Automation — done well — gives you the breadth you need PLUS resonance with consumers. It's 1+1 = 3."

Jay Baer • Founder, Convince & Convert • @jaybaer
Thus, requirements among most B2C brands are different than B2B. B2C companies, today, are focused on three areas: customer acquisition, retention, and CLV. Automation helps scale, simplify, and extend each.
► Acquisition. Marketing automation can help your B2C company in several areas when potential customers are considering buying:
Sending messages at the time a contact is most likely to engage. This right-time content encourages engagement and action.
Ensuring content that is up to date and reflects current inventory, conditions, availability, and the like.
► Retention. Marketing automation technology helps B2C brands boost customer retention by ensuring that one-time buyers don't churn, and, instead, continue to remain loyal.
Automation helps increase retention in several ways, including:
Providing personalization — recommended products, automating custom content on your website, or showing different messages based on past interaction with your brand
Email marketing — ensuring the content within emails is personalized, which boosts engagement
Cross-sell opportunities to help customers along the journey
► Improve CLV. B2C-focused solutions tend to be more adept at helping brands target consumers across the lifecycle (as opposed to B2B).
CX expert Jay Baer put it succinctly when he said "if you sell to someone, you can make a customer for a day… but help someone, and make a customer for life."
The key to improving CLV (customer lifetime value) is three-fold in B2C: sell an excellent product, provide an excellent experience, and offer ongoing help/value for customers.
Related Content: Converting a First-Time Buyer Into an Active Customer [Infographic]
The combination of acquisition and retention capabilities of B2C-focused solutions that enable personalization ultimately help ensure a customer remains loyal. Loyal customers stay longer, interact more often, and spend more.
Finding the right B2C marketing automation solution
When it comes to pinpointing your challenges and implementing a B2C solution to help, where should you even begin?
Are we identifying the right issue? Do we need AI-enabled technology to help our e-business — and what if we pick the wrong technology? How can we predict and prove expected outcomes/ROI of a machine? And does that "unknown" outweigh the risk of adoption? Then, what steps need to be taken to prepare for implementation? How long will it take, how much will it cost, how will end users work with it, and how will our customers benefit?
Selecting a marketing automation solution can quickly turn into a lengthy, drawn-out project — and the bigger the company, sometimes the more complicated the process can get.
Regardless, there are certain considerations any B2C brand should take into account, beginning with identifying your needs and identifying the needs of your customer, and then exploring options.
According to Cameron Halcomb, Customer Experience Consultant at Emarsys, your automation solution should help you connect all your customer data so you can ultimately create meaningful, relevant interactions.
"Focus on the big picture – the customer experience – and know how each touchpoint influences the journey," Halcomb recommends.
There are five questions you should ask when choosing a new marketing platform:
① Will the platform address your goals and objectives?
This is the most important question you'll need to address (usually achieved with an RFP). Choose a platform that can help you meet and exceed your goals.
② How can the platform help solve current or future challenges?
You don't want to pick a marketing platform that will be technologically obsolete within several years. Ensure your investment will address future challenges as well. With advancements in computer science, machine learning, and AI – and their application in retail and e-commerce – choose a solution where these capabilities are embedded to help automate more and more down the line.
③ How have similarly-oriented marketing teams used this platform?
Your team isn't alone in your search for the best fit. How have other like-minded organizations conducted their search for the right platform, why did they choose the solution they did, and what successes or obstacles did they see during adoption?
④ Can this platform effectively work with our customer data?
Data is your most valuable asset. How will consumer data be gathered from a range of sources and housed in this new platform? How will end users access and utilize this data? And how can your team glean specific metrics from this aggregated information?
⑤ What will the implementation and ongoing use look like once we buy?
After the deal is signed, what are next steps in terms of onboarding, implementation, expected results, and how the account will be managed throughout the lifecycle? Choose an option that will be easy and swift.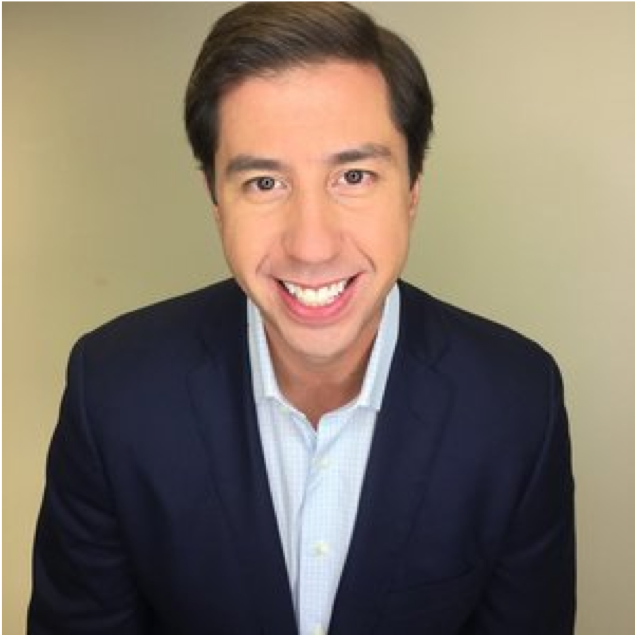 "You're working harder than ever. Your intent is clear — to deliver a great consumer experience. To do that, your team needs software that actually understands how hard you're working. You need speed-to-value and speed-to-market. Therefore, select a partner that is focused on providing turnkey solutions… not just more technology. Ask this question: how will our software ensure a speedy implementation, time to market, and most importantly, time to value?"

Allen Nance • Marketing Technologist & Start Up Investor • @AllenNance
There are literally thousands of marketing-related tools on the market, and dozens and dozens of viable automation engines. But the list gets smaller when you narrow it down to omnichannel, AI-infused personalization engines.
Independent and respected software review sites (such as G2 Crowd and Capterra) and analyst firms (like Gartner and Forrester) can help you orient yourself and are a good place to start.
Related Content: Building Your Ship: A (Step-By-Step) Guide To Enterprise AI Marketing Implementation
In her article "What to Consider When It's Time For New Marketing Technology", Marcia Riefer Johnston recommends prioritizing people and processes over technology.
"When you need technology as part of the solution, address process issues and pain points before you move over to new tools," writes Johnston.
As marketers, we aren't schooled in how to vet technology vendors or pick from a myriad of potential solutions. Ultimately, a few ways to get started in building your list of potential vendors include:
Organizing your thoughts, obstacles, and questions that you must get addressed prior to investing in new technology
Talking with industry colleagues to get a sense of their struggles, e-commerce strategy, and solution/partner
Familiarizing yourself with vendors using legitimate and unbiased third party technology firms
Final Thoughts
Online shopping (a.k.a. B2C marketing, digital commerce, IoT, or whatever other name you want to call it) is the present and future. The retail environment and the plates which make up its foundation are shifting at an incredible rate.
B2C brands have an opportunity to break through by considering and applying some of the tactics and overarching strategies discussed here. Creating overall excellent customer interactions is the single most important thing to focus on as the top trait that drives customer loyalty for online consumers is an exceptional customer experience (KPMG).
B2C marketing strategies that earn attention, convert website visitors, and keep them coming back are the ones that will win moving forward. The only question now is: are you up for the challenge? ◾
Email me and let me know other strategies or key tactics that you're using or that are on the horizon in the B2C space — and I'll incorporate them in upcoming material.
Special thanks to the B2C thought leaders who contributed quotes and insights to enhance this article.
Handpicked Related Content: