Tactics
Industry-specific pre-populated marketing use cases ready to activate in days,
not months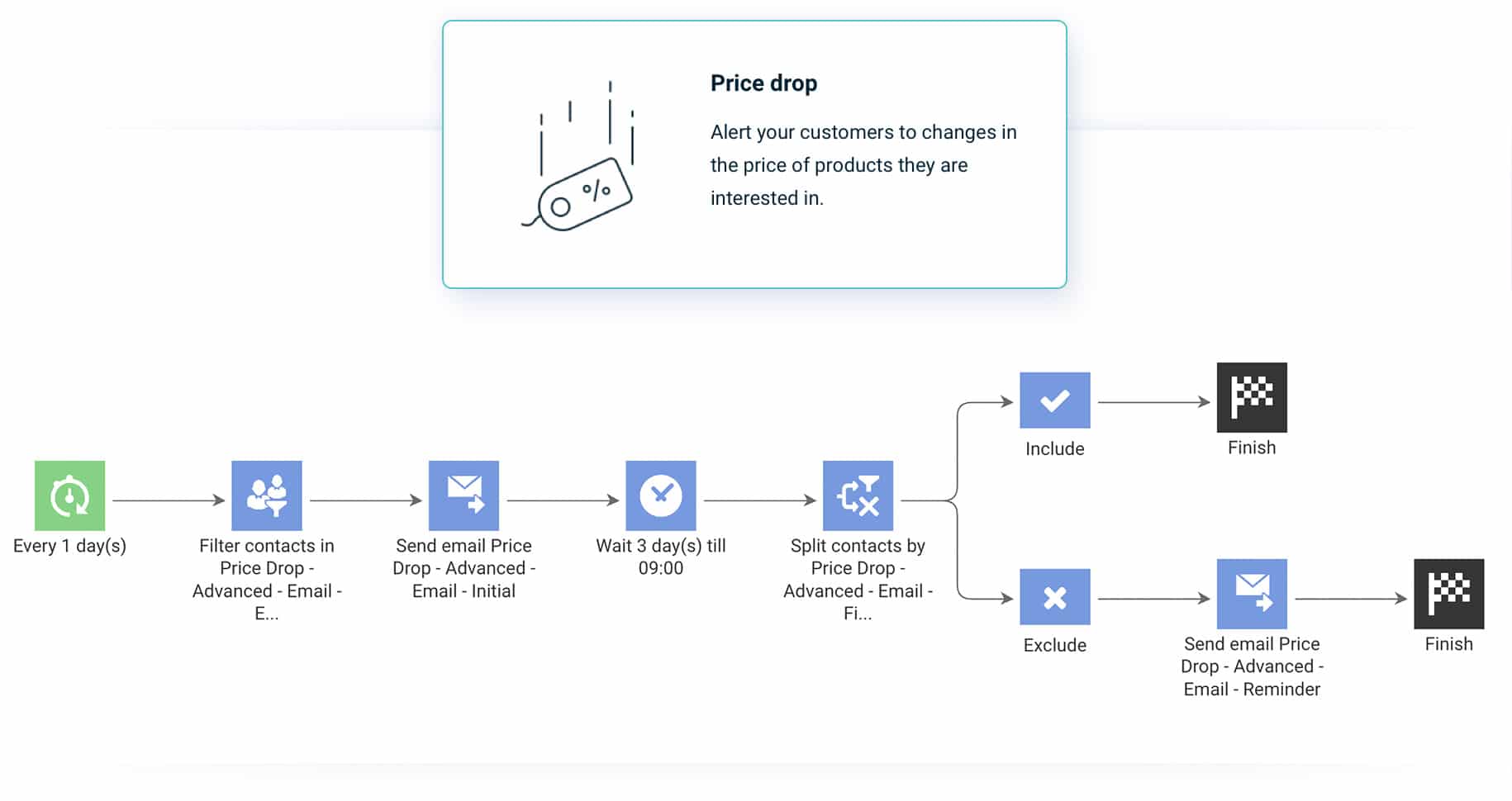 Demonstrate the value of marketing with ready-to-activate Tactics
Tactics are marketing use cases learned from analyzing industry specific best practices. Tactics are built into the platform and pre-populated with the segments, content, triggers, timing, data structures, and channels ready to activate without the need for IT, development, or consultancy requests. With Tactics, improve online and in-store strategic KPIs across every stage of the customer journey.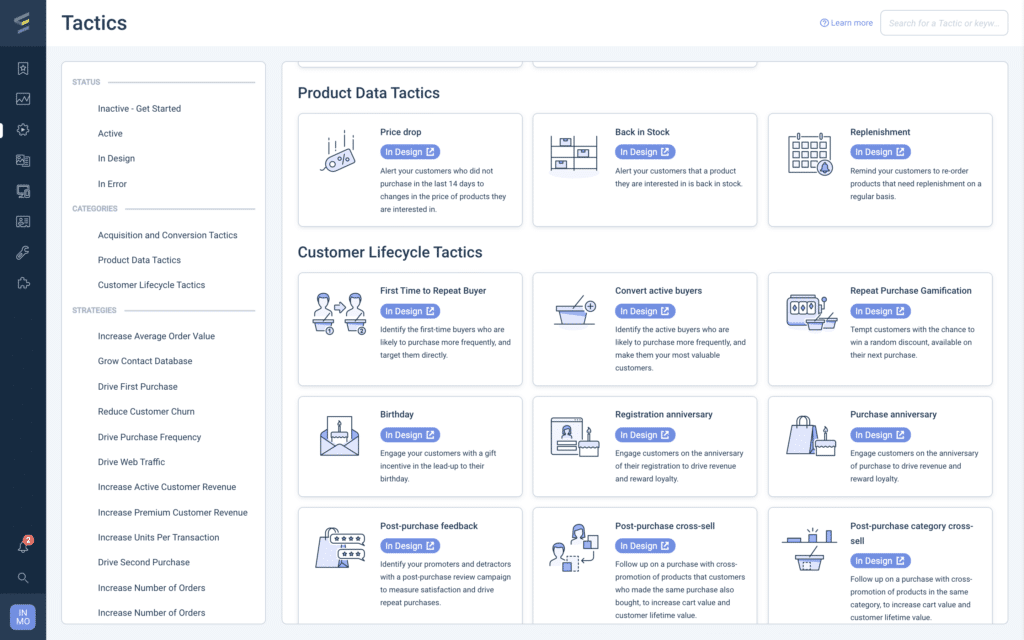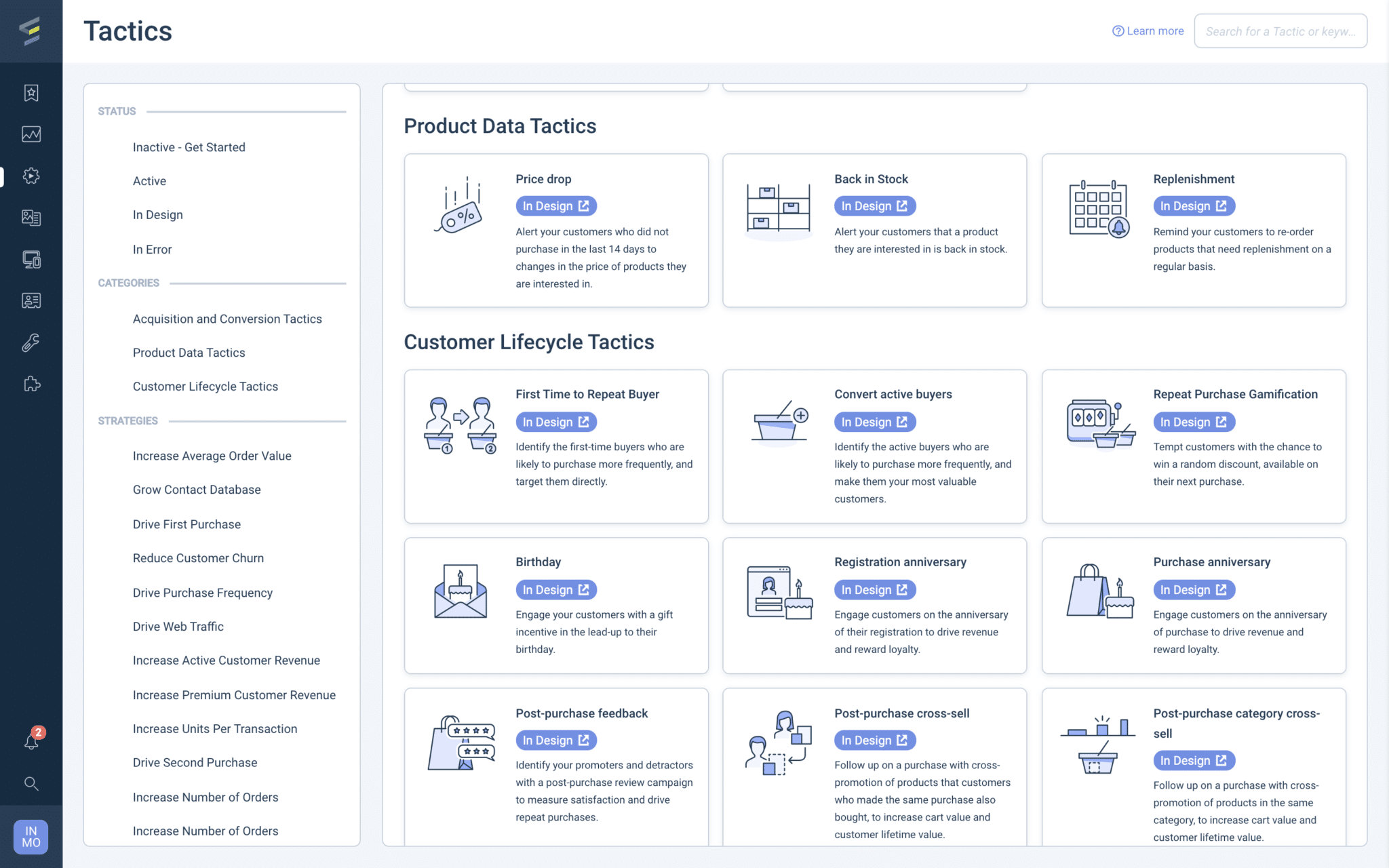 Comparison Example for
Implementation of a Price Drop Program
90 Days setup
Other marketing platforms
1. Load web browsing data to see who is interested in something.
2. Load catalog data, and see which prices dropped.
3. Load purchase data to see who bought something.
4. Calculate who is interested in the products that dropped.
5. Aggregate multiple products to a single message.
6. Build the automation scenario.
7. Connect the triggers.
8. Build campaigns.
9. Launch.
10. Request a custom report.
1 day setup

1. Choose strategy.
2. Select Tactic.
3. Activate.
Our Satisfied Customers Include