The Business
Retail, Health & Beauty, Sports & Entertainment
United Kingdom
Beginning with just a £3,000 credit card loan, Bulk™ has become one of the largest and fastest-growing active nutrition brands in the world. In 2021 alone, the company delivered more than 10 million products to customers looking to support their health and fitness journey.
The Solution
Customer relationship management is imperative to brand success, brand loyalty, and consumer retention. To secure and strengthen their customer relationships, Bulk wanted to better understand their customers, and create more simplified customer journeys using technology. To achieve this, they needed to balance automation with human-led marketing techniques.
By aligning their customer's fitness goals to online behavioral patterns, utilizing traditional RFM techniques, and incorporating technological insights, Bulk was able to create an award-winning CRM strategy that increased customer retention and improved business outcomes.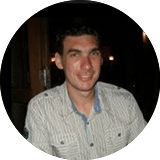 Mark Sherwood
Global Head of Trading and Marketplaces Bulk
"With Emarsys, we are creating personal 1-to-1 experiences for our 1.5 million customers globally. We have automated 500 unique journeys, which resulted in 70% retention."
Deliver the


predictable, profitable

outcomes that your business demands with our omnichannel marketing solution
Request a Demo