Email Journey Automation
Our omnichannel customer engagement platform empowers marketers to build, launch, and scale personalized, AI-driven email campaigns that convert buyers and drive repeat purchases.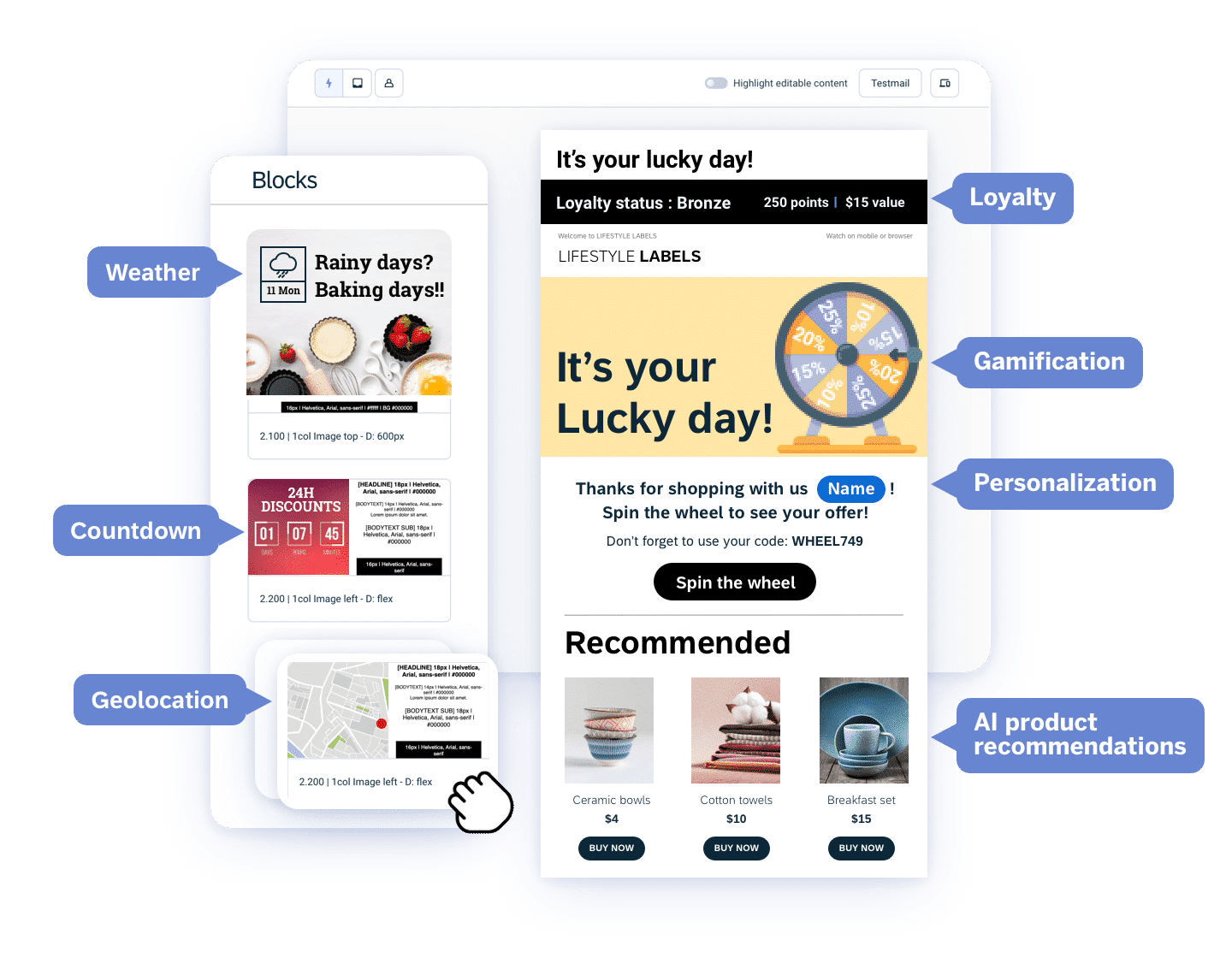 The email marketing platform trusted by

leading brands and innovative marketers across the globe
Industry-leading deliverability meets real-time AI-powered personalization.
Unify customer, product and sales data
Break down data silos to create a holistic customer view that enables 1:1 personalization.
Scale intelligent personalization
Use AI to identify priority customer segments and engage with personalized content.
Achieve record-high deliverability
Our Deliverability Advisor provides actionable guidance to ensure your emails reach inboxes.
Create contextual email rules
Display real-time email content based on weather, device, date/time, geolocation and behavior.
The AI-driven email marketing platform chosen by 33k+ marketers globally
Marketers are under increasing pressure to do more with less time, budget, and resources. Emarsys empowers the world's most innovative brands by unifying their data, allowing them to personalize customer engagement at scale, and guiding them with AI-powered insights.
108bn+
Emails sent per year
10bn+
Monthly personalized interactions
2x CTR
With Emarsys personalized campaigns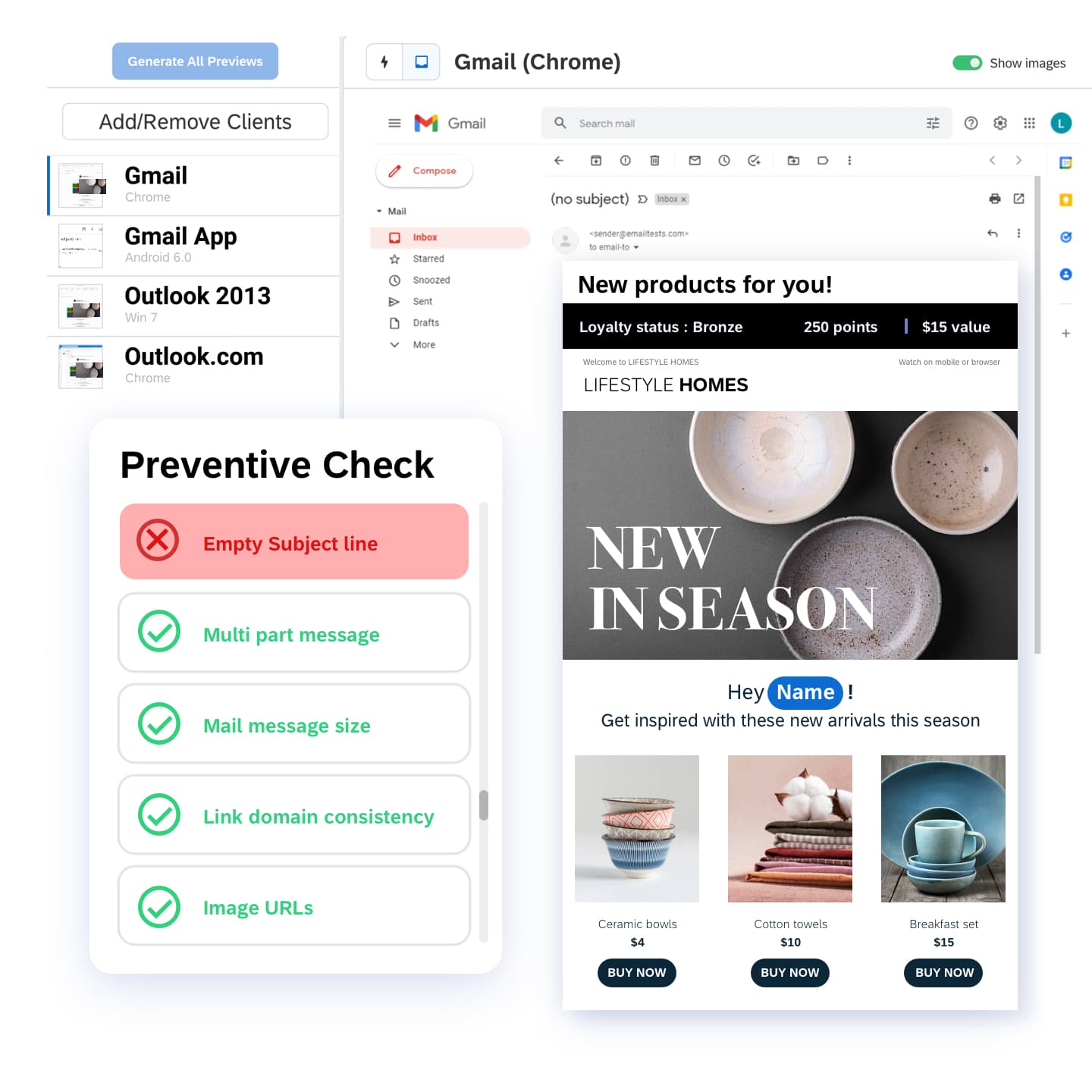 See Emarsys in Action
Discover why thousands of marketers trust the Emarsys personalization engine to drive customer
engagement across multiple channels.
Our Email Journey Automation capabilities
Create data-driven segments with ease
Effortlessly segment contacts based on how they engage on web, mobile, and email, or properties such as interests, locations, and demographics. Use Predictive Segments to know which contacts to target in order to drive the highest growth in revenue.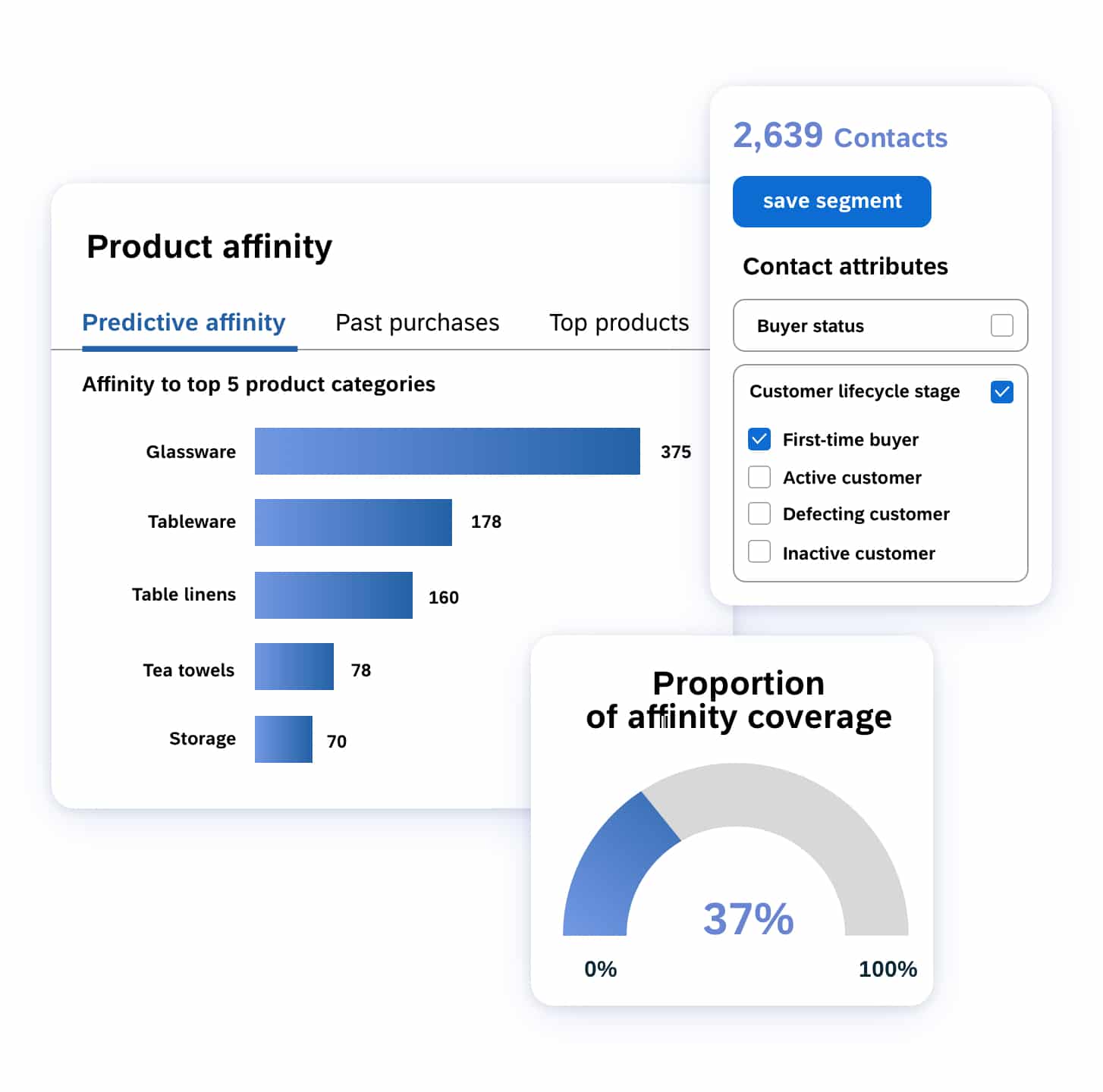 Build emails that will inspire and engage customers
Our intuitive Visual Content Editor allows you to drag-and-drop images, block-based content, and personalization tokens straight into your email. Add personalized product recommendations and special offers into emails based on browsing behavior, product affinity, and past purchase history.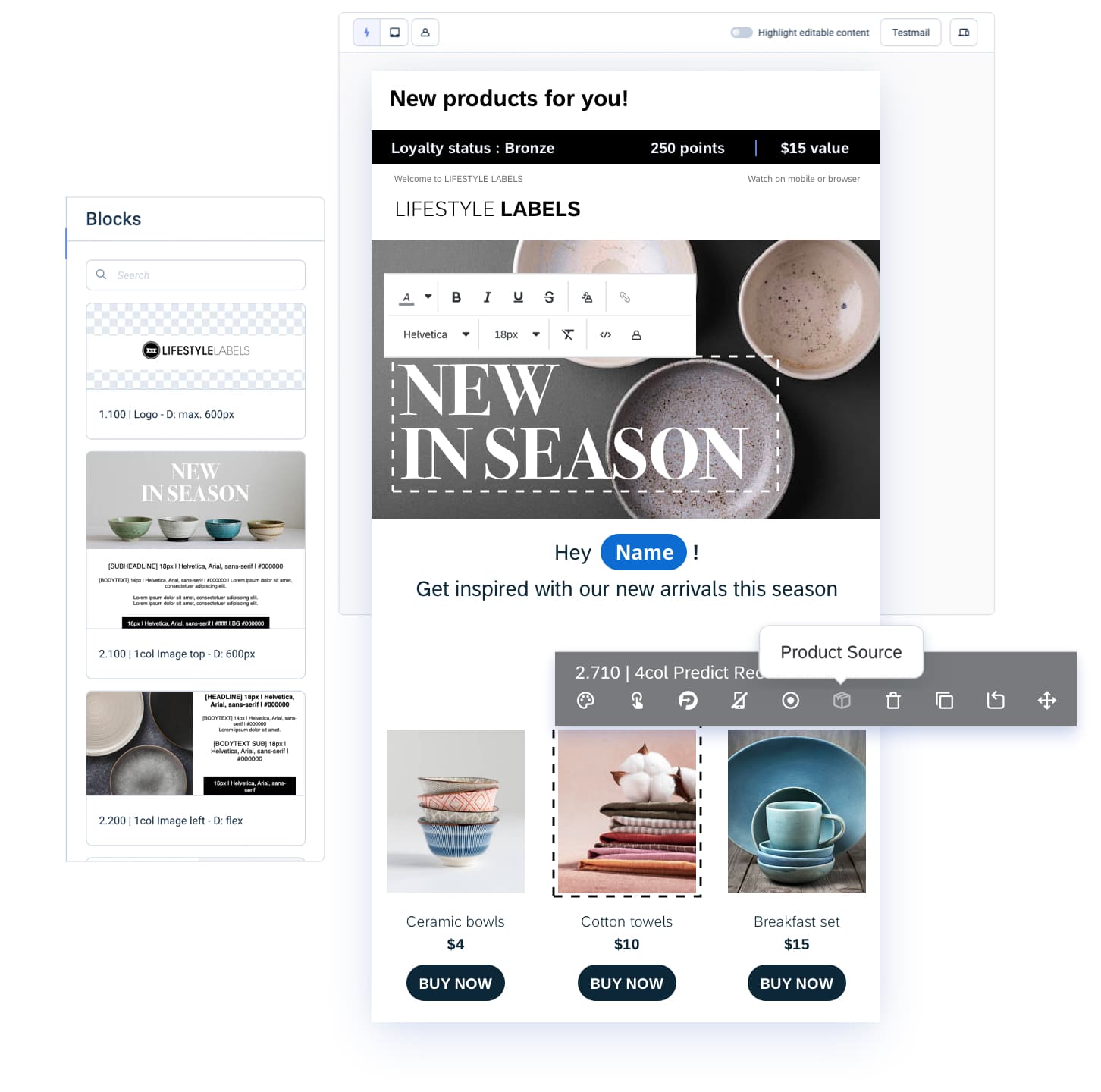 Automate a single send or orchestrate a campaign
From sending transactional emails that blend with your brand's look and feel to orchestrating strategic multi-email, cross-channel campaigns, Emarsys gives you the agility to do it all from a single platform with zero IT dependencies.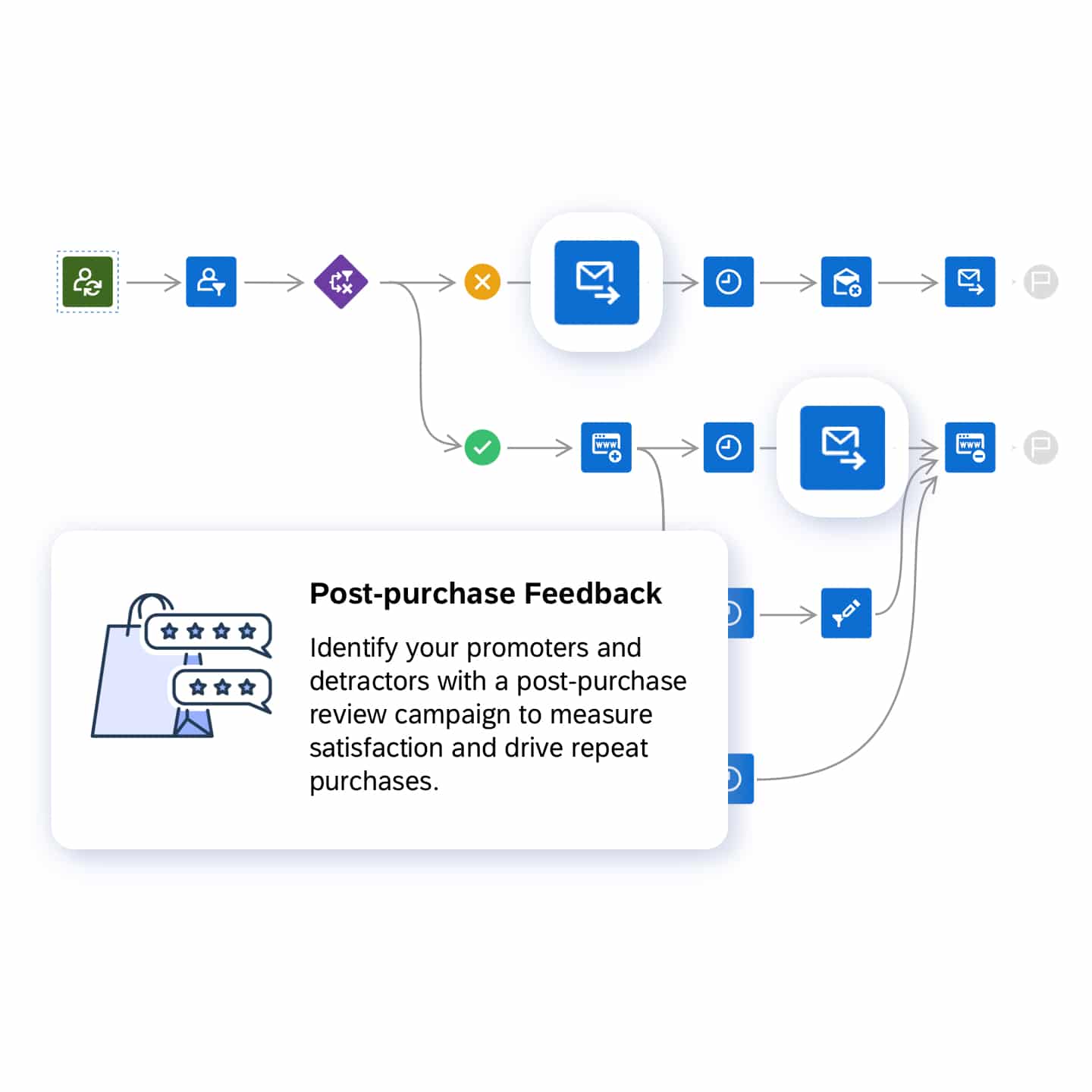 Optimize based on performance
Our platform gives you a single view of the data you need to prove, and improve, revenue impact from email campaigns.
Our reporting capabilities are baked into the platform, making it easy for you to understand what's working and pivot quickly to improve any under-performing metrics.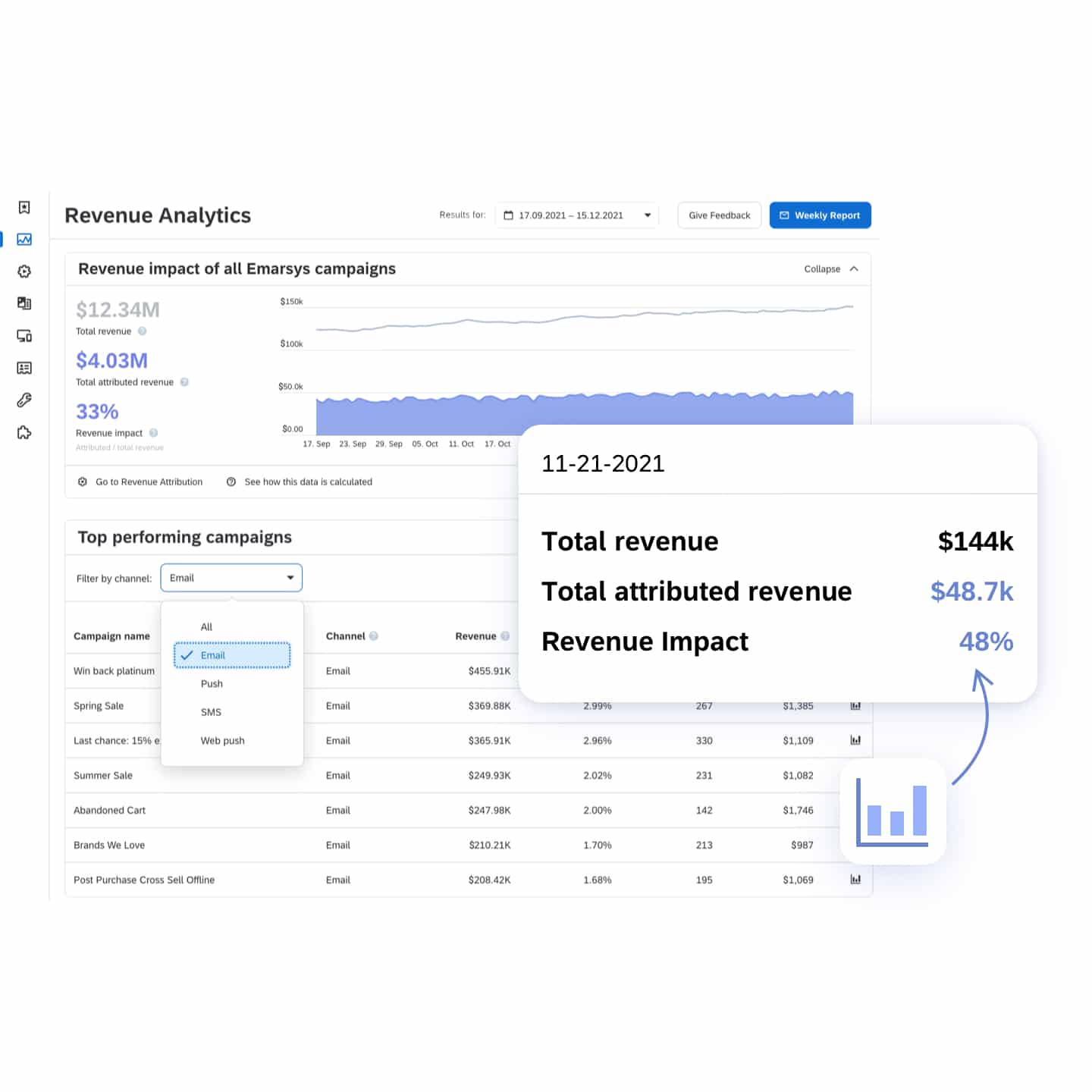 Hear it from our customers
See the Emarsys Email Marketing platform in action
Hands on view of the platform
Deep-dive into ready-made tactics
Custom setup and integration options
Pricing and onboarding unique to your business
Get a Demo
Please complete the form below so we can get in touch.
Learn more about the capabilities of our wider customer engagement platform
DISCOVER MORE
Deliver the


predictable, profitable

outcomes that your business demands with our omnichannel marketing solution
Request a Demo