Increasing Customer Retention with the Right Partner
After 33 years in business, City Beach, an Australian fashion outfitter, wanted a way to better engage the 1.4 million contacts in their database.
Tasked with improving an underperforming email channel and replacing legacy email system, City Beach decided to combine forces with Emarsys to address this challenge. Emarsys stood out as the ideal partner, as the platform was able to deliver personal customer interactions across email, mobile, social, SMS, and web.
From the start, City Beach and Emarsys engaged with each other to establish what the brand expected from the platform and partnership. They manually set goals and had a shared vision of the database as more than just a bunch of email addresses; that data represented real people that had expressed interest in the brand, product, and lifestyle City Beach represents.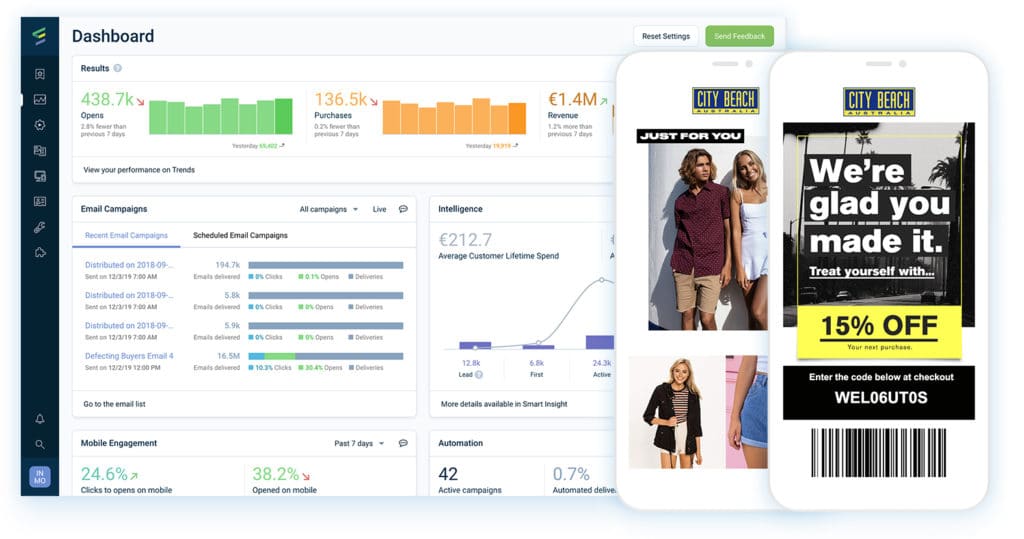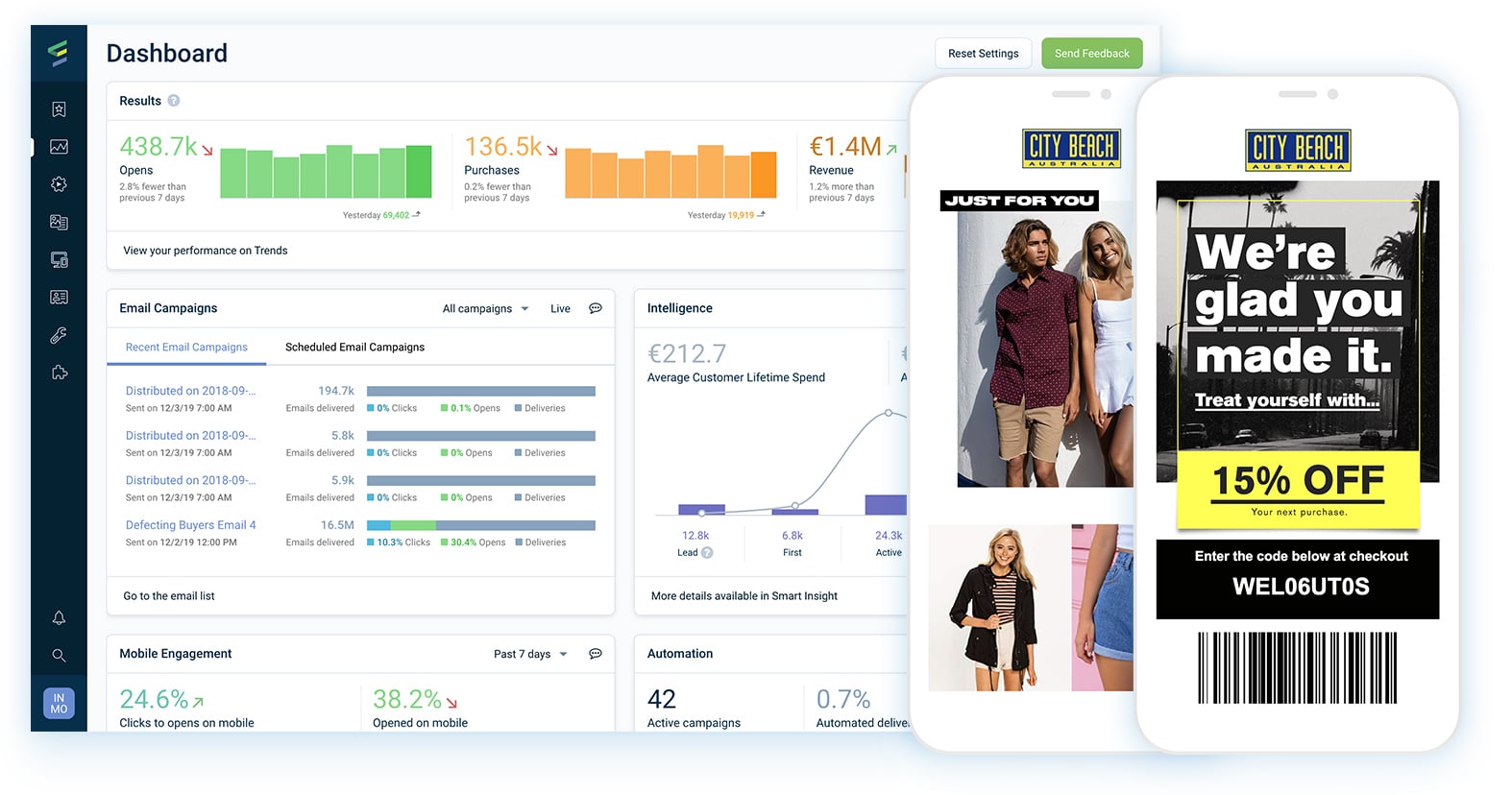 Scaling Personalized Interactions and Creating Better Customer Experiences
After partnering with Emarsys, City Beach significantly improved not only customer engagement through their email channel, but the brand was able to scale personalized interactions through mobile, social, SMS, and web channels as well.
By cleaning up their customer database, City Beach could actually build unified profiles for each customer. As a result, their undeliverable email rate dropped from 28% to 1%. Not only that, but they were able to create targeted campaigns that drive up revenue and retention and provide a better omnichannel customer experience.
"City Beach integrated Emarsys and hasn't looked back. With a 100% increase in revenue from key channels, improved speed to market, deeper customer insights, and all with a decreased cost base, Emarsys is now the marketing team's ROI engine and one that's clearly designed and turned for modern communications."