The Business
Retail/E-commerce, Fashion & Accessories
Paris, France
Founded 1990
LANCASTER is the gold standard in the world of affordable luxury leather goods, combining expertise and innovation to attract customers through its wide range of designs and catalog of more than 750 leather products per season.
In 2019, LANCASTER launched an online store to develop the company's digital commerce, and redefine its brand image and sales strategy.
The Challenge
Gaining a complete view of the customer
Leveraging data
Scaling personalized email
Driving reliable revenue
With e-commerce on the rise, the brand had to be able to establish a wider digital channel presence so they could reach potential customers wherever they are at any given time. To do this, LANCASTER needed to better understand its audience and hone its sales strategy.
A year after going live, the online store proved profitable with a 95% increase in e-commerce. Despite a strong email campaign open rate (40%), LANCASTER struggled to maximize their ability to convert prospects because they weren't fully leveraging the potential in their data. In addition, LANCASTER was not executing enough marketing communication — the team was only sending out one or two newsletters a month, and the content was more informative than engaging.
With no or limited views of the customer lifecycle stages, purchase history, and marketing engagement, LANCASTER lacked the deeper customer insights which would allow them to improve engagement, optimize sales, and drive more conversions. LANCASTER needed a highly effective automated omnichannel program that could provide more precise targeting and deliver more relevant offers to their customers and prospects.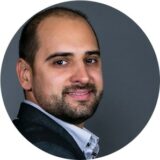 — Serge Martins,
STUDIOS MERCURYA co-founder, LANCASTER spokesperson
"The Emarsys team's high-quality service and support ensured the integration was fast and efficient, which for LANCASTER goes hand in hand with the prestige of the brand. From winning back and reactivating customers, maintaining an active customer base, optimizing segmentation, automating omnichannel experiences, and improving the conversion rate to help uphold the prestige of the brand, LANCASTER is delighted with its choice, Emarsys."
The Solution
To get up and running, LANCASTER needed a user-friendly solution that would quickly adapt to their business requirements. LANCASTER chose Emarsys, as the platform provided them the ability to integrate and manage fully automated omnichannel customer engagement, including purchase history tracking and advanced reporting features.
Emarsys offers an all-in-one solution with a marketer-friendly interface, as well as a genuine partnership and professional support for both installing and using the tool — all without the need for IT involvement.
Using Emarsys, LANCASTER was able to consolidate data to gain greater customer insights and clarity about their marketing performance. This clarity enabled LANCASTER to build an effective lifecycle and personalization strategy across web and email, nurturing customers in real-time based on their behavior or where they are in their journey. Emarsys's pre-built tactics and automation allowed LANCASTER to quickly set up campaigns, optimize their marketing efforts, and see business results.
Implementing optimized segmentation
With sales, product, and customer data connected in Emarsys, LANCASTER optimized segmentation and gained a better understanding of its audience and their behavior. This allowed the brand to develop a lifecycle and personalization strategy, and understand which segment had the best opportunities for revenue growth.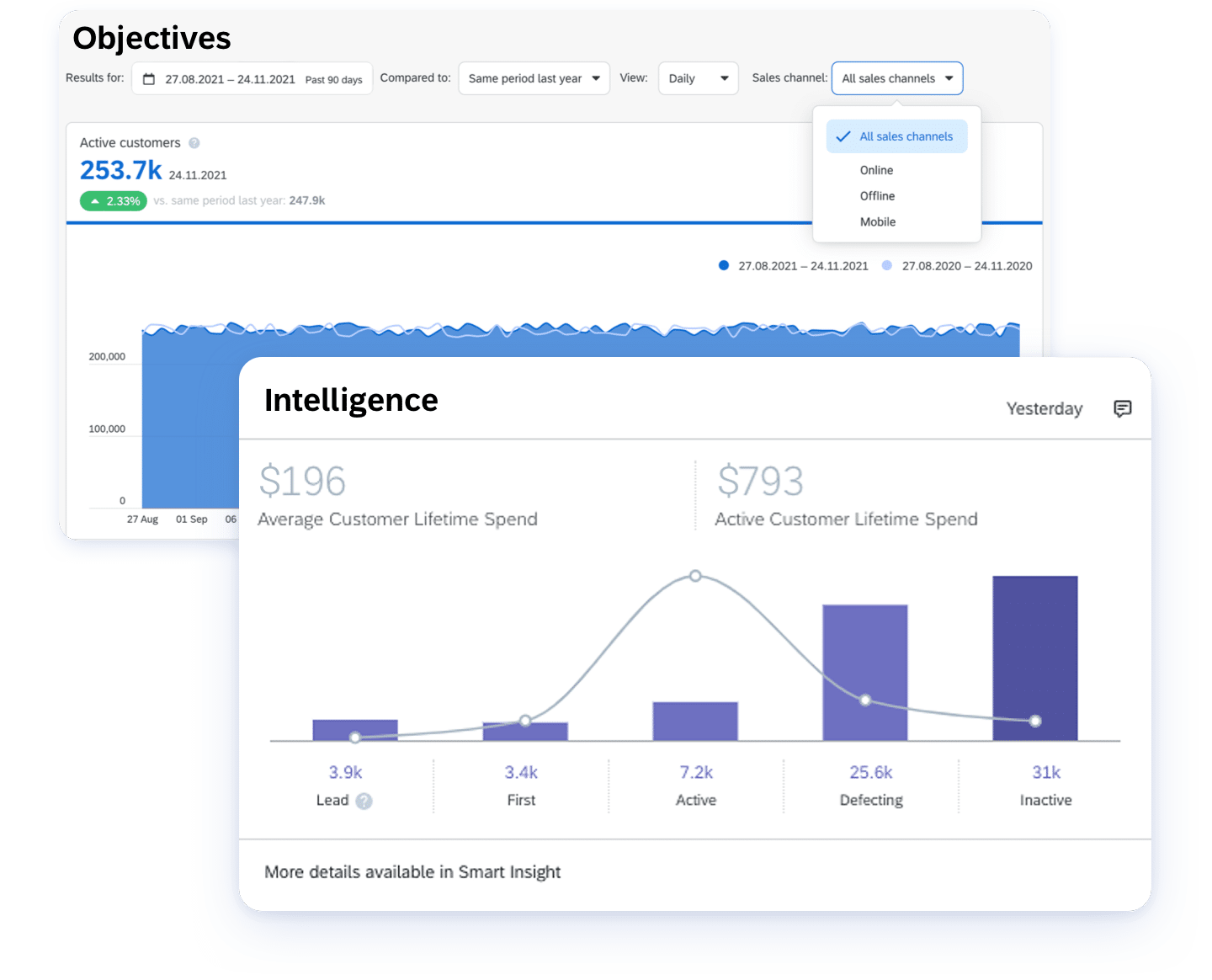 User-friendly, email builder
LANCASTER was able to customize web and email engagements easily using Emarsys' user-friendly content editors.
For email, LANCASTER used the Visual Content Editor to drag and drop images, block-based content, and personalization tokens into emails. Personalized product recommendations and special offers based on browsing behavioral data, product affinity, and past purchase history were effortlessly added into emails.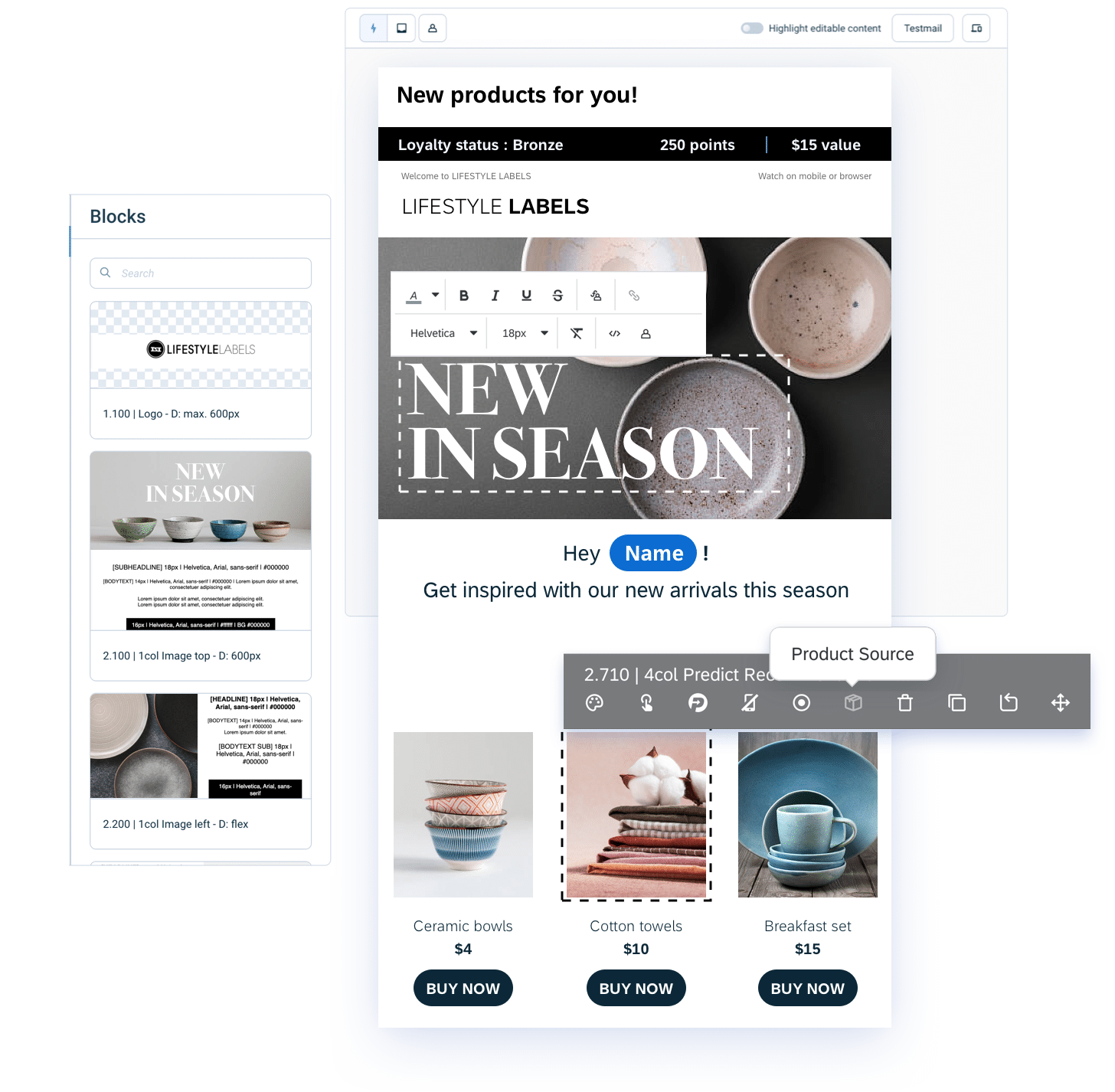 Capturing customers with welcome campaigns
With Emarsys' pre-built, fully customizable automations, LANCASTER was able to take the heavy lifting out of campaign execution.
The team kept things simple at first, and started with launching a Welcome automation. This automated campaign quickly incentivized and converted visitors, helping the team achieve 48.5% of automation turnover and a 35% conversion rate.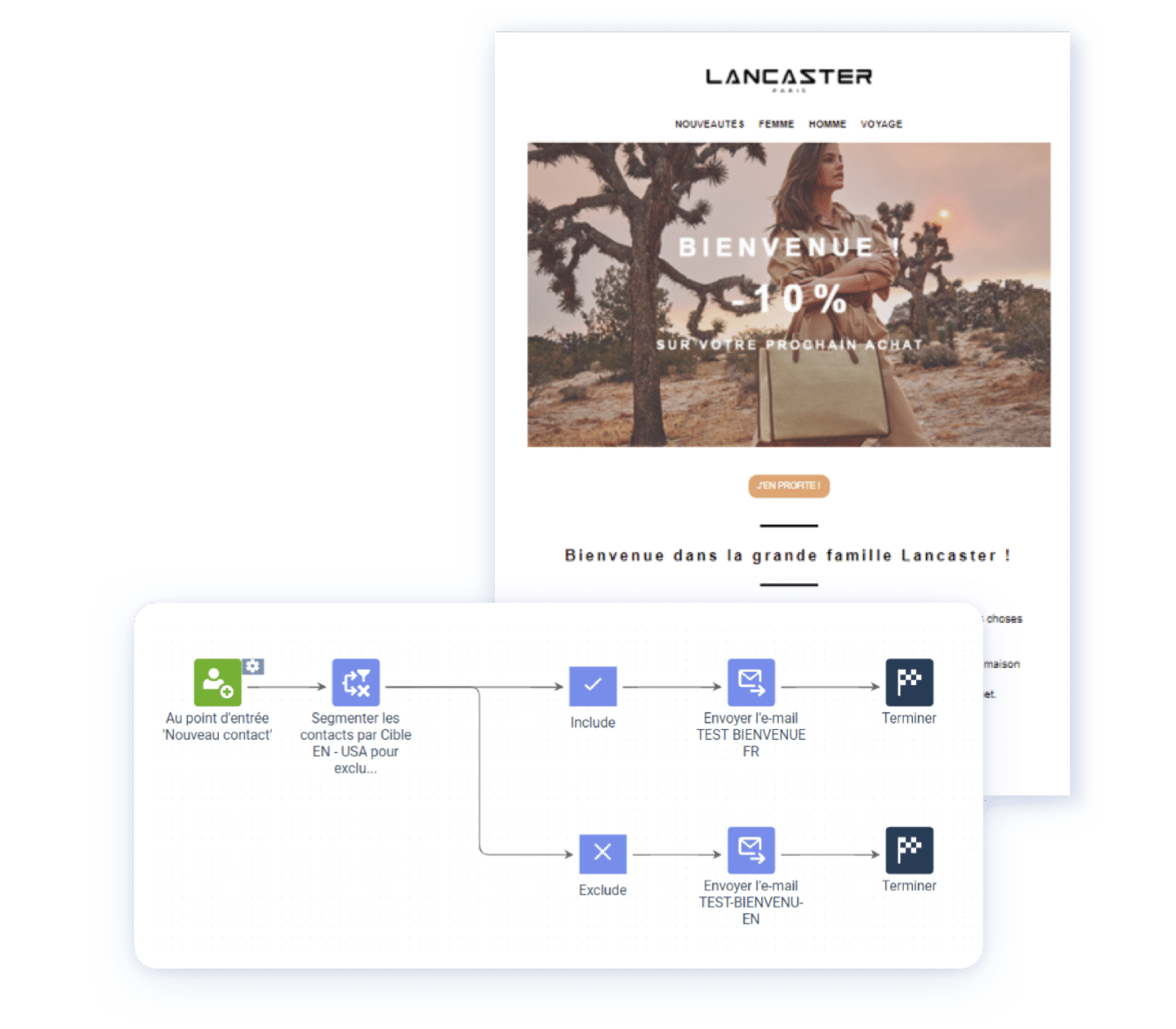 Reengaging with birthday campaigns
LANCASTER's birthday campaign, distributed via email and on-site overlay, used data from the Welcome campaign to wish customers a "happy birthday" with a unique voucher code and product recommendations based on purchase and browsing history.
The campaign led to 15% of inactive customers being reactivated, and made up 10.5% of gross revenue generated through automation. Although the campaign had a lower conversion rate than cart abandonment or welcome, it proved to be successful in bringing the customer back and nurturing loyalty.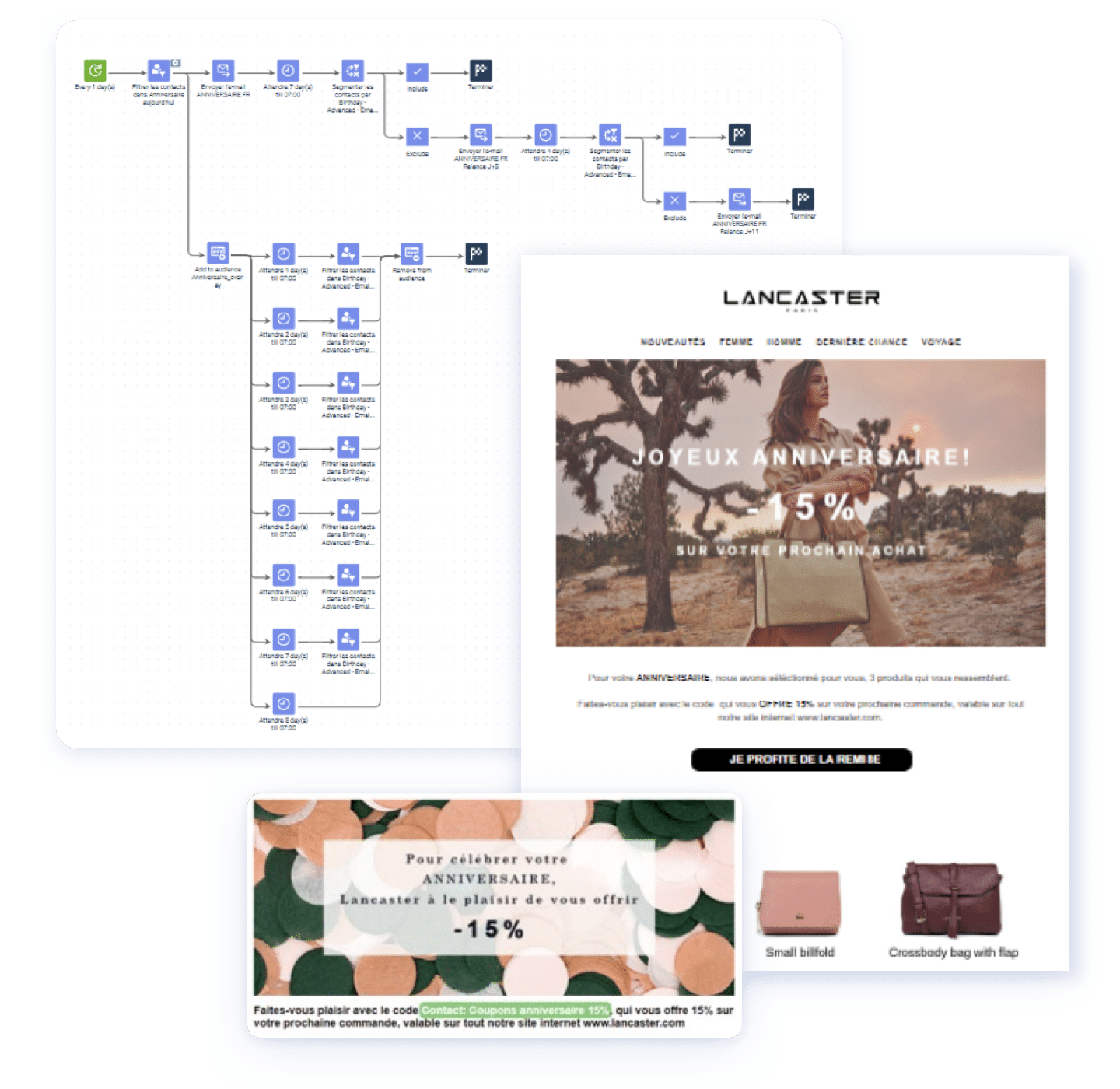 Personalizing abandoned cart
LANCASTER wanted to improve their overall conversion rate using "basket reminders" web overlays in parallel with automated email reminders.
These reminders featured tailored incentives based on the recipient's profile (e.g., reminder welcome offer for prospects, stronger offer for top customers), with personalized voucher codes to limit sharing on social networks and good deals sites. By adding personalization, the campaign resulted in a 3X increase in gross revenue.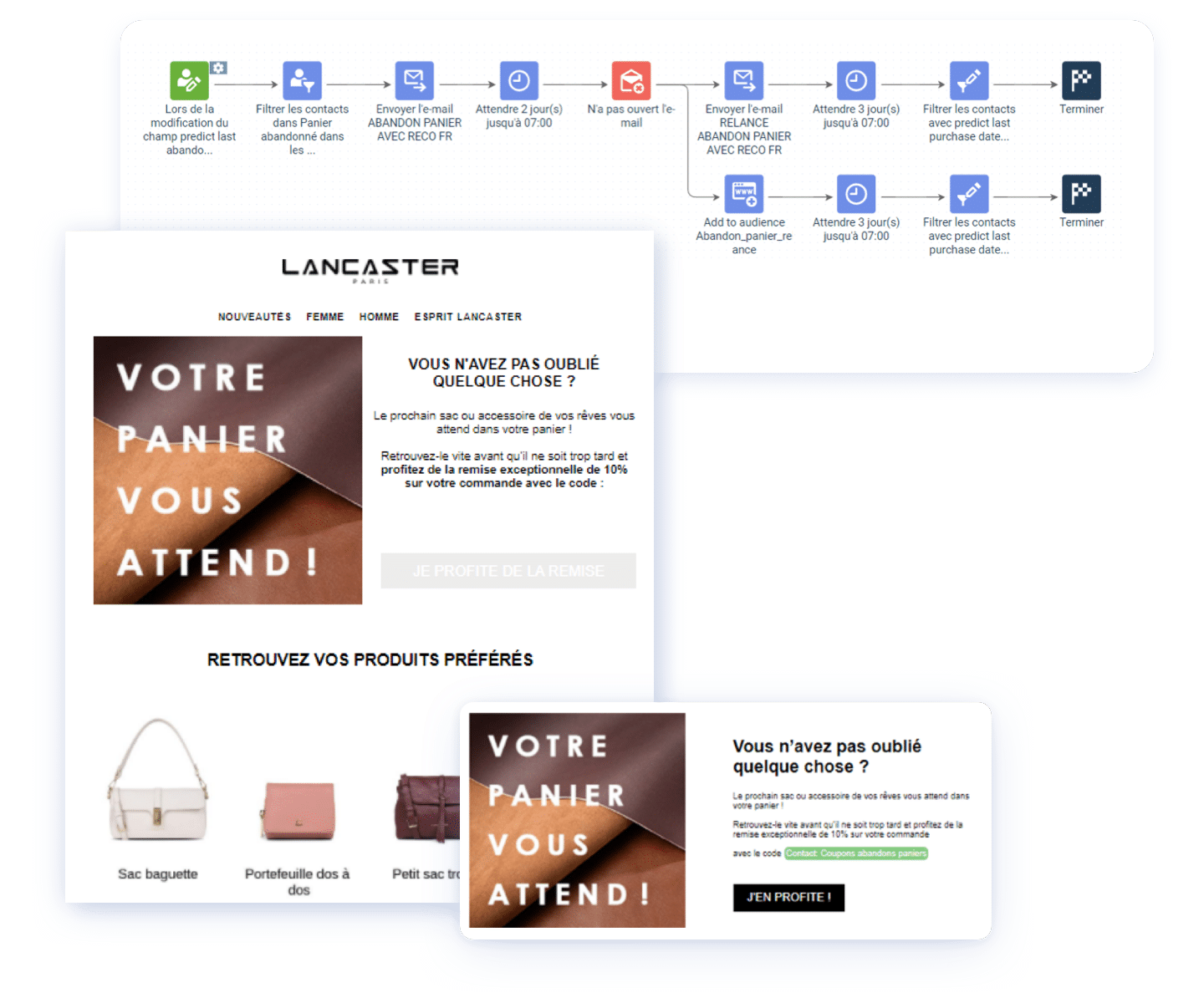 Post-purchase cross-sell
To drive additional revenue and conversions post-purchase, LANCASTER automated emails to customers with relevant incentives and complementary product recommendations based on their last purchase. This was projected to achieve 20% of turnover by automation.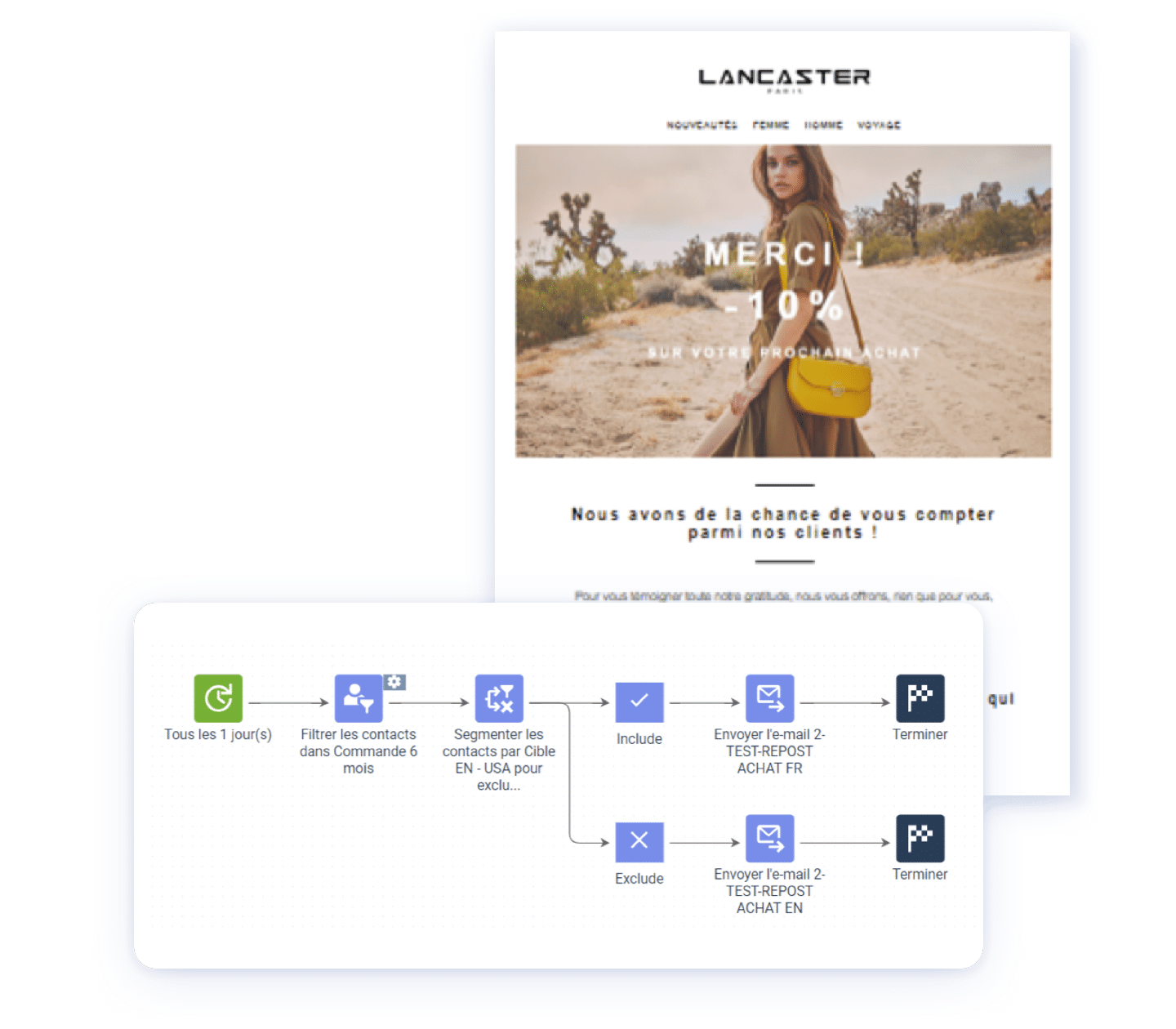 Win-back reactivation
As a final push to keep customers active, LANCASTER targeted a segment of defecting customers who had not converted within the average redemption time. This was projected to win back 15% of deficient customers in the next 3 months and achieve 3.4% of turnover generated by Automation.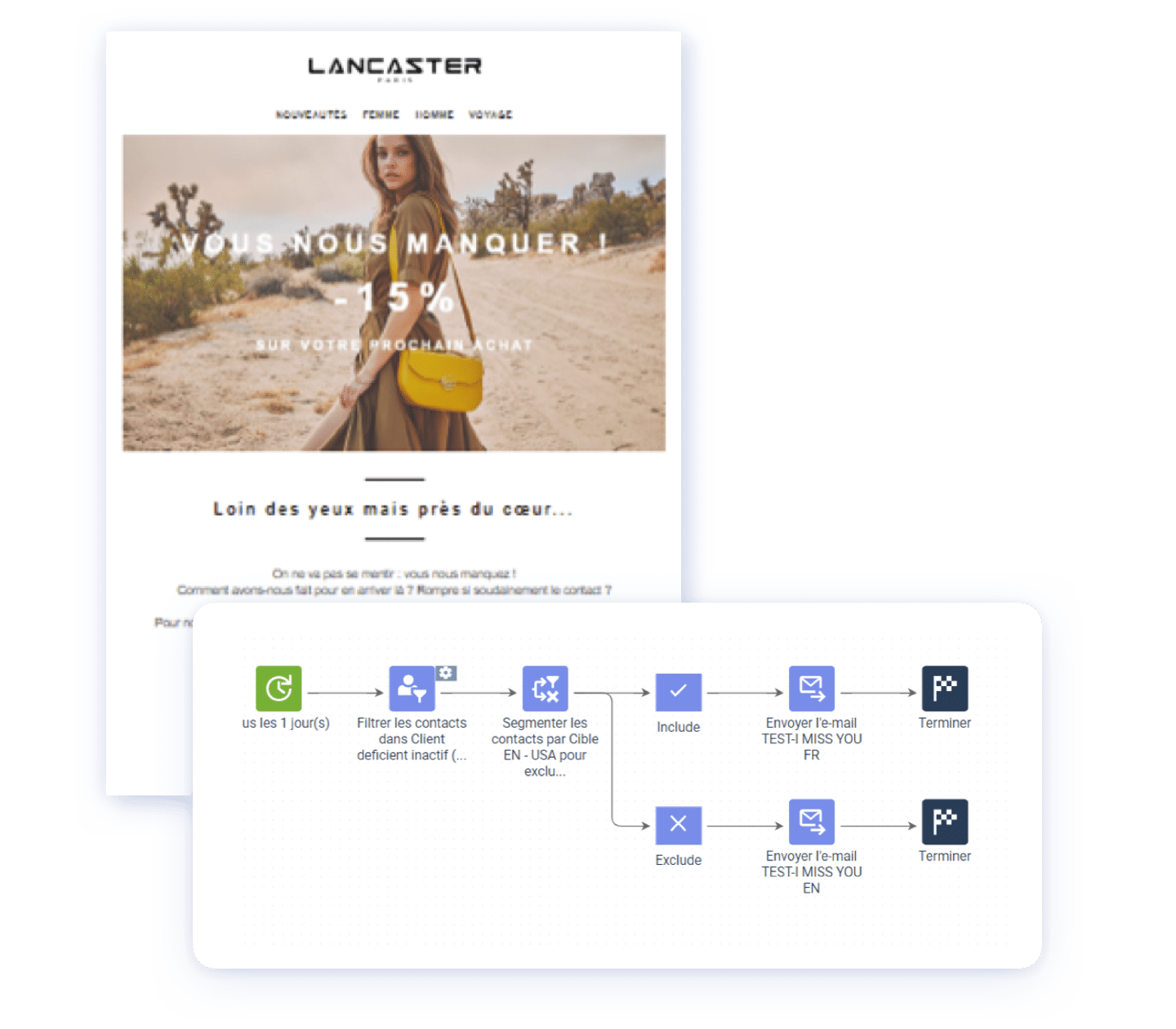 Optimizing email performance
Emarsys' built-in Deliverability Advisor analyzed LANCASTER email campaigns and provided them with actionable guidance to improve open rates.
By increasing its marketing outreach, maximizing deliverability, and addressing the disparity in open rates, LANCASTER was able to optimize its email performance.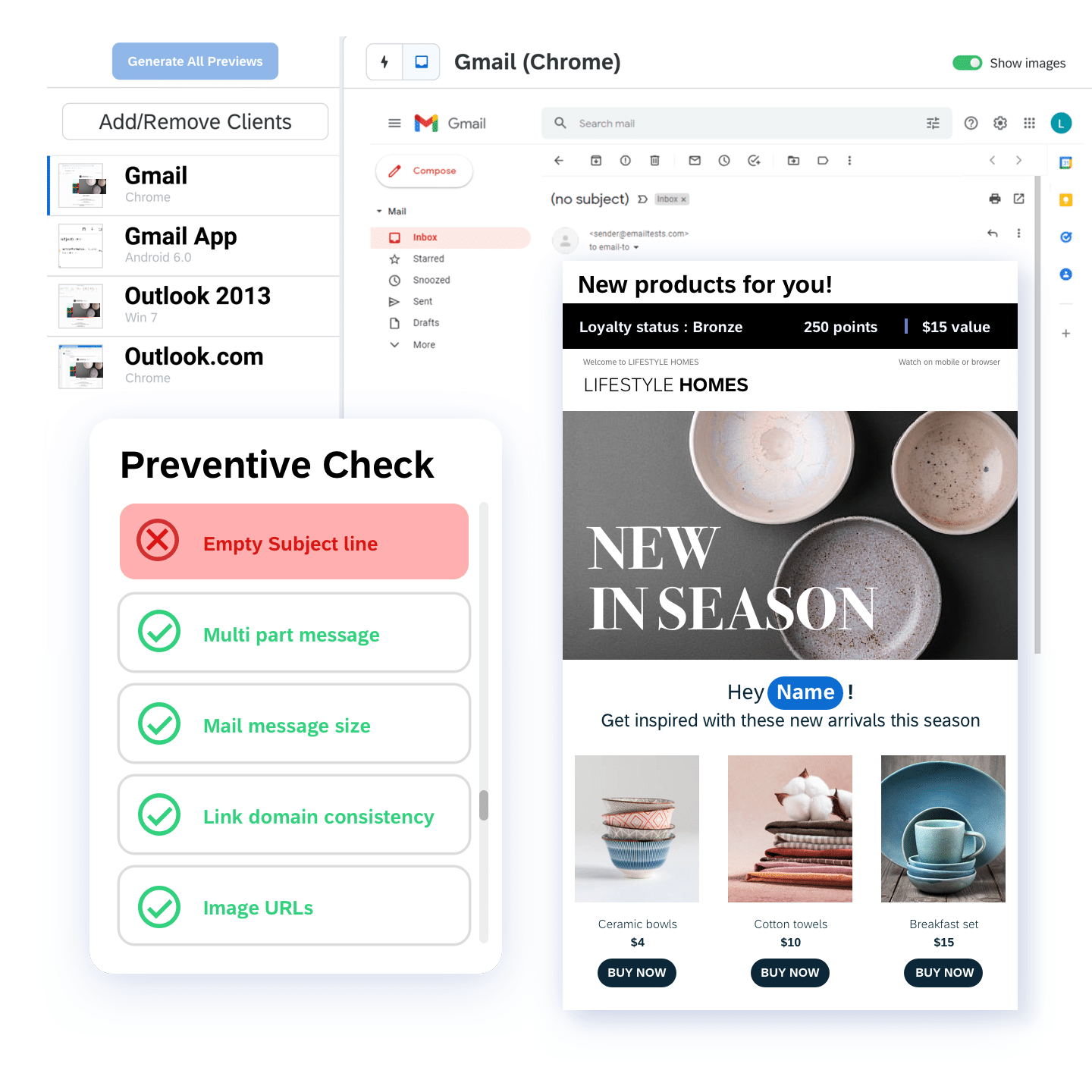 The Impact
With more targeted sales strategies, personalized offers based on segmentation, and quickly automated campaigns (e.g., Welcome, Birthday, Cart Abandonment, Post-Purchase, Win Back), LANCASTER renewed its audience, increased revenue, and improved brand image.
+140%
Revenue through Emarsys, 2 years after Emarsys
6x
Revenue generated through automation, 2 years after Emarsys
+10pts
Global CRM/Revenue, 2 years after Emarsys
+33%
Revenue recovered from lapsed customers, 2 years after Emarsys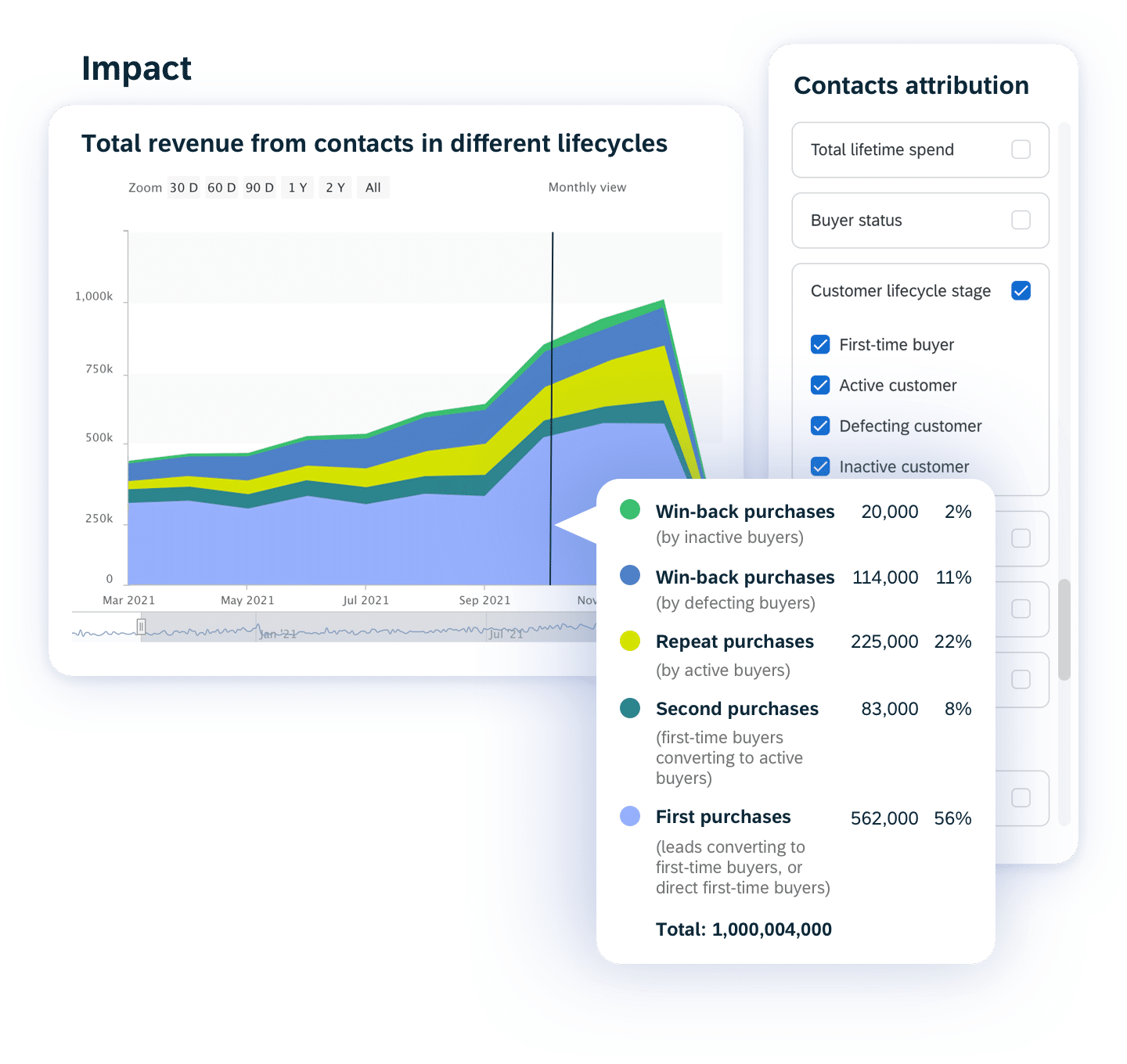 Deliver the


predictable, profitable

outcomes that your business demands with our consumer goods marketing solution
Request a Demo