Finding the Right Technology Partner to Meet Business Goals
As New Zealand's most popular e-commerce retailer for fishing, boating, and related gear, Marine Deals wanted to boost email engagement with greater personalization, automation, and recommendations. With e-commerce in New Zealand increasing 10% YoY in 2018, Marine Deals needed tools, maybe a new platform, and most of all, they needed a partner who listened to their goals and understood their business without an endless serious of sales calls. They turned to Emarsys.
After choosing Emarsys, Marine Deals accomplished so many of their goals, from personalizing their automated campaigns and recommendations to driving up revenue through the email channel. With tools like Smart Insight, the Automation Center, Recommendations, and Send Time Optimization, Marine Deals is now able to further engage their best customers with truly personalized interactions.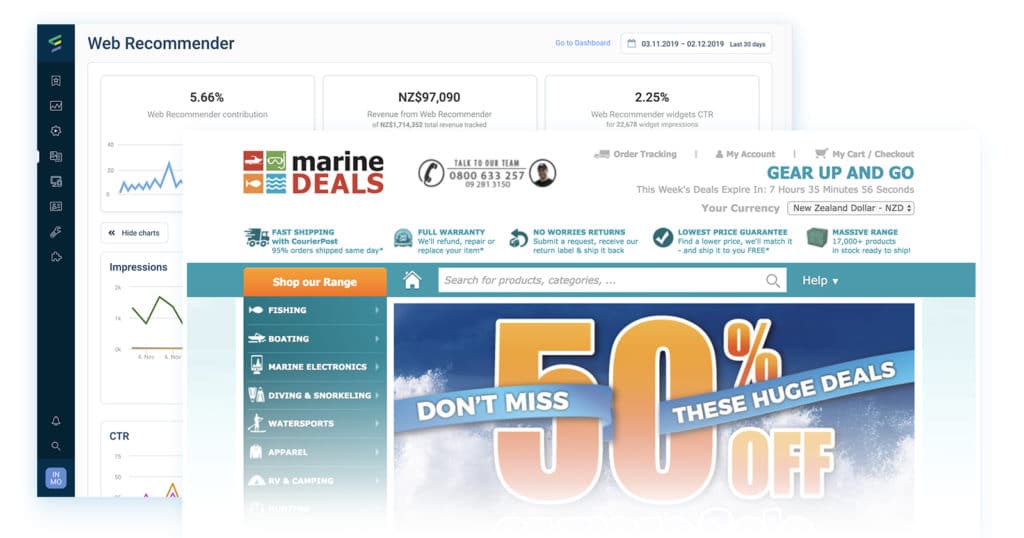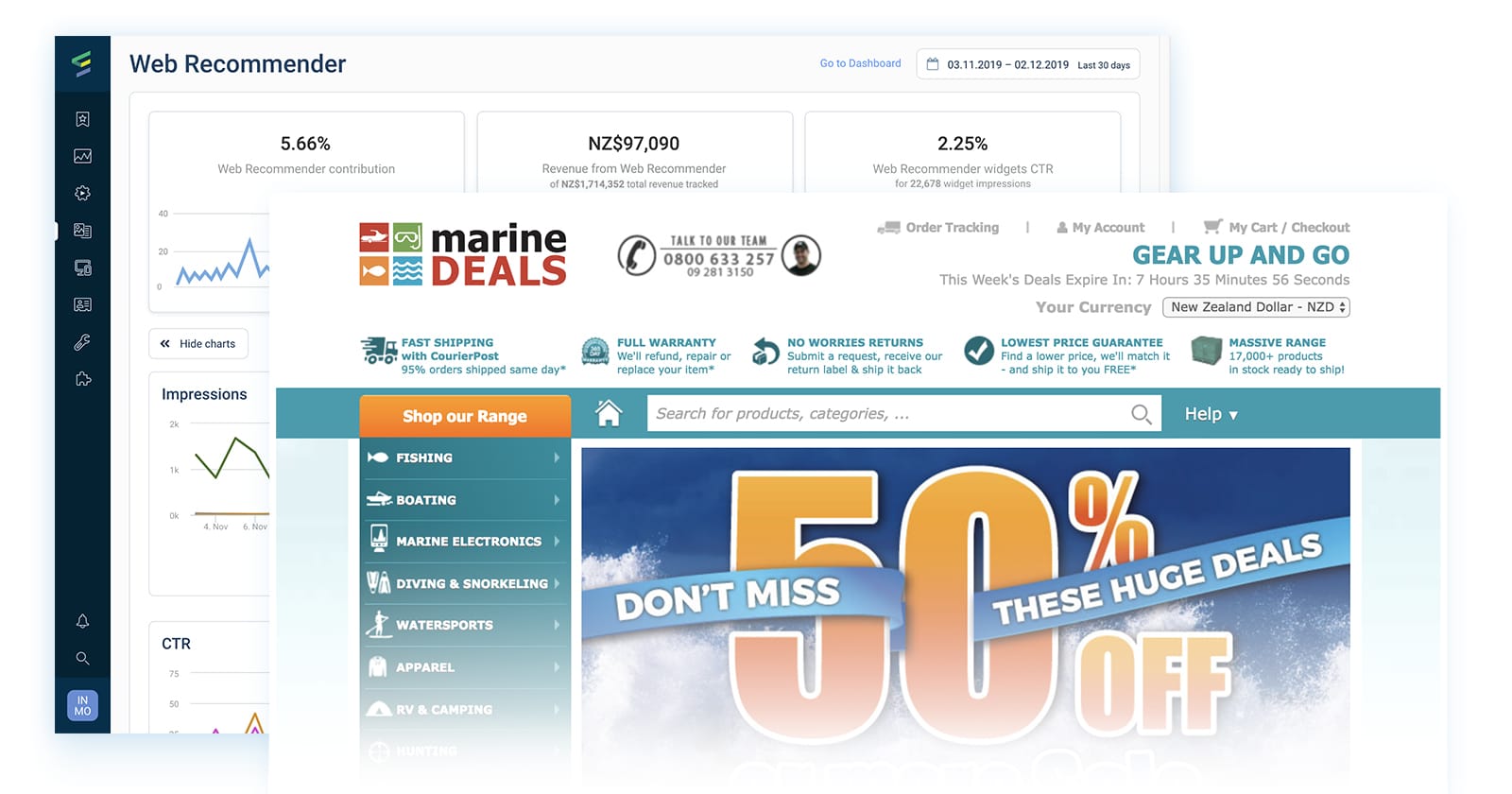 Using Segmentation to Identify Top Customers
Marine Deals had a growing audience, but they had trouble separating one customer from another, especially when it came to connecting with the customers who spent the most. Customer lifecycle marketing was the goal, and automated retention campaigns and recommendations were two possible solutions Marine Deals wanted to explore.
The marketing platform Emarsys provided had all the email tools Marine Deals had been searching for, and the data analysis that the platform allowed revealed data-driven conclusions about which customers were most likely to convert and why. By segmenting by lifecycle stage, Marine Deals was able to discover that more than half of their revenue (72%) came from a group of highly engaged leads and active customers. Once they knew where to really focus their email campaigns, they were able to implement automated campaigns that kept their most valuable customers engaged with recommendations.
"Getting automation right is like creating a perpetuating money machine, and we're excited about the possibilities to intelligently grow and improve the relevancy of the conversation with our customers."