The Business
With millions of fans around the globe, FC Bayern is not just a football club; it's a worldwide sporting sensation. FC Bayern's outstanding success on the pitch has made it a firm fan favorite. Driven by this unwavering loyalty and support, the club is committed to delivering unparalleled experiences to fans – not only when they're watching a match, but every time they interact with the brand. The collaboration between FC Bayern and SAP Emarsys means the club is now equipped with even more tools to provide its fans with the exceptional engagement they deserve.
Sports/Entertainment, E-commerce
Munich, Germany
Founded in 1900
Global interest of 1 billion fans
The Challenge
Connecting fan experiences – on and off the pitch
Meeting the evolving needs of fans
Personalizing at high volumes
Leveraging data to understand fan interests
Engaging fans consistently across all channels
FC Bayern is a historic club with a fiercely loyal fan base, but its fans are evolving. As new generations emerge, so do expectations for even more immersive and personalized fan experiences. Whether they're cheering from the stands or tuning in from home, FC Bayern fans want to feel connected. With an existing fan base of more than 63 million and a global interest of 1 billion, FC Bayern needed the right technology to empower its marketers to engage with massive volumes of fans in a truly meaningful and individualized manner, through their channel of choice. It was crucial for FC Bayern's technology stack to smash data silos, and allow marketers to gain valuable insights into individual fans' interests through data.
"Engaging millions of global fans with different needs is no small task. To succeed, we must communicate with each fan on a 1:1 level, delivering personalized content that aligns with their unique wants."
The Solution
To deliver the ultimate digital fan experience, the club first worked to create a unified view of its global fan base. FC Bayern's implementation of SAP Emarsys has allowed them to harness the full potential of this data, creating highly personalized, omnichannel marketing campaigns that engage fans wherever they may be – whether that's via email, SMS, ads, and more – while empowering the club to personalize their newsletter and create campaigns around abandoned cart, wishlist, recommendation via product carousel as well as news and content for game days. SAP Emarsys is instrumental in helping FC Bayern achieve its goals – enabling the club to seamlessly reach fans across multiple platforms by delivering customized messaging that resonates with each fan's unique preferences. But the platform is not the only place SAP Emarsys empowers FC Bayern to be truly omnichannel and engage with its fans.
Innovating through IT
"Connecting with fans directly and personally has always been crucial for FC Bayern. With digitalization, it's more important than ever. That's why we need the right software solution. SAP Emarsys is that solution."
Stefan Mennerich, Director of Media and Communications, FC Bayern
Watch now
Empowering FC Bayern marketers to personalize at scale
"What we value most about SAP Emarsys is the intuitive, user-friendly design. It is now so easy for those of us in IT Management to effectively equip our marketing experts to work efficiently with the platform."
Michael Fichtner, CIO, FC Bayern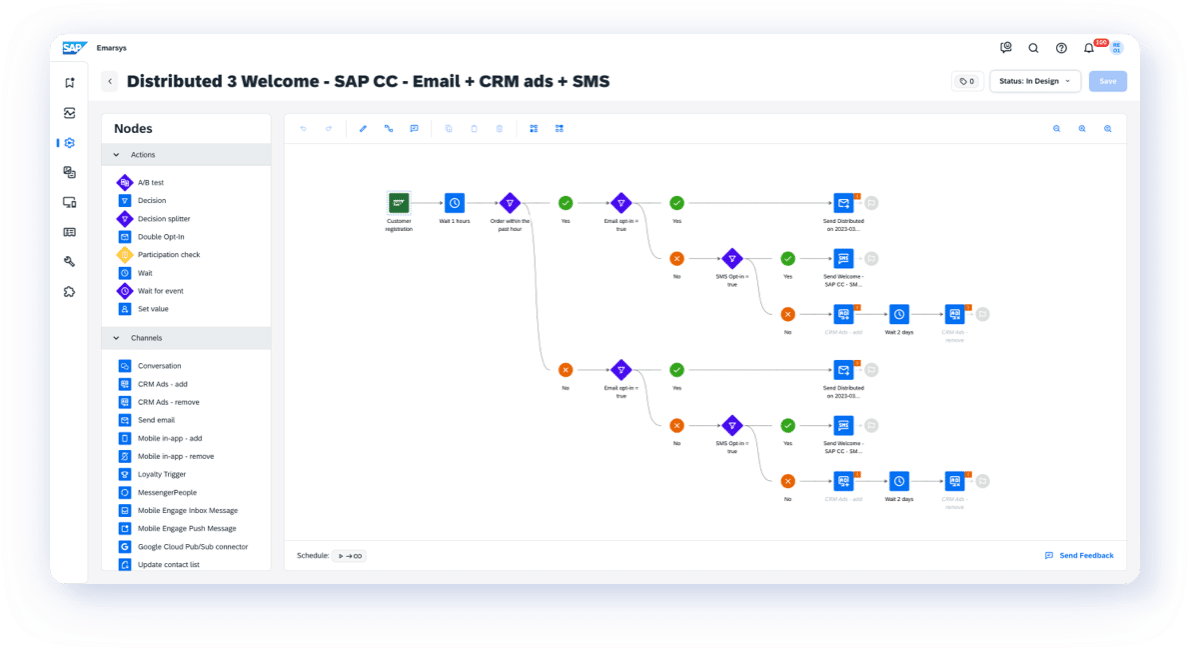 Connecting back-end to front-end for greater fan insights
By aggregating a customer's channel behavior with data from SAP S/4HANA, SAP Emarsys empowers FC Bayern's marketing team to increase fan engagement. Connecting data between systems enables FC Bayern marketers to develop a complete view of each unique fan, and use advanced segmentation to scale personalization based on 250 different fan attributes.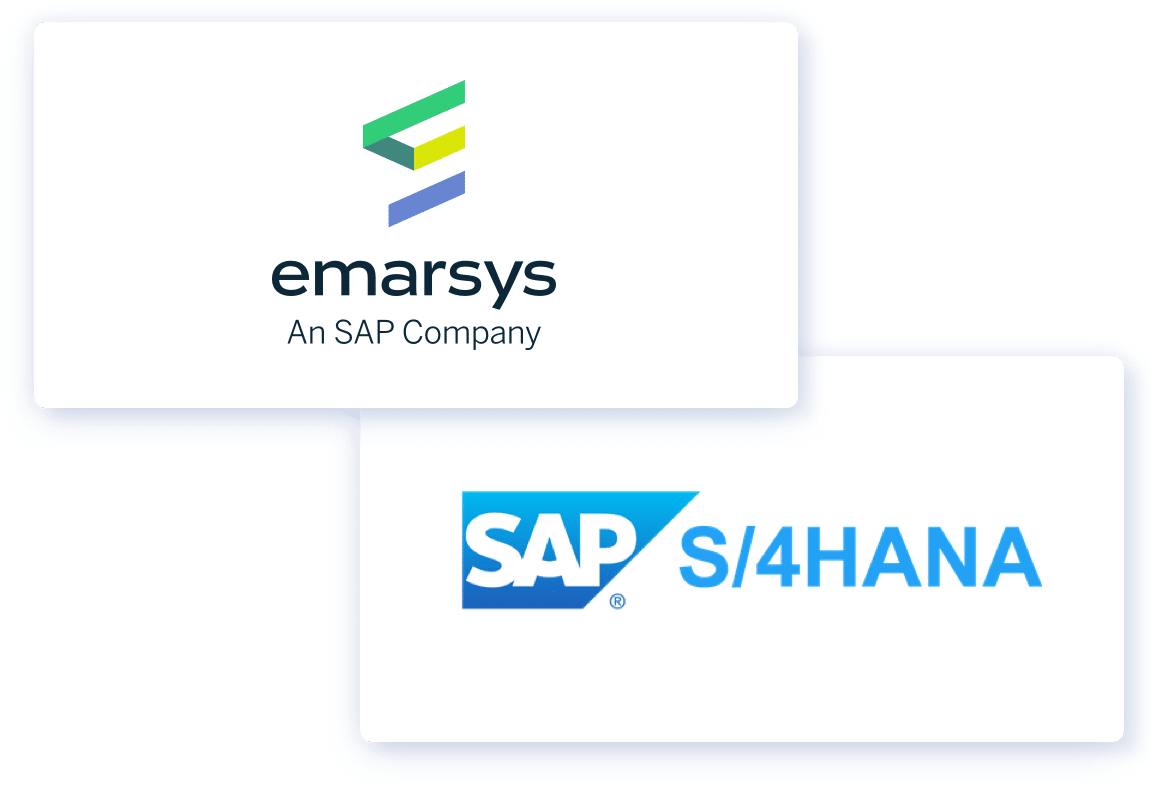 What's Next for FC Bayern
With SAP Emarsys implemented, FC Bayern is able to continue improving its ability to deliver world-class experiences to its fans on its platforms of choice. By harnessing real-time fan engagement data from various channels and integrating it with data within SAP S/4HANA, the club can now create a comprehensive and dynamic view of its fans. With marketer-friendly capabilities, connected channels, and an ongoing dedication to excellence both on and off the pitch, FC Bayern will continue to keep fans as the focus of all they do.
Deliver the


predictable, profitable

outcomes that your business demands with our omnichannel marketing solution
Request a Demo