This article is part of our unPredictions series — no guesswork, no lofty trends, just real commerce marketing priorities to help you drive customer engagement and increase growth and revenue in 2022.
________________
According to our survey, 57% of marketers say they wish they had more time in the day. As the data proves, there's simply too much to do and not enough bandwidth to do it.
That's not just because you're a human being who needs to balance work with eating, sleeping, socializing, or enjoying hobbies – but also because you're a marketer, which means your plate of responsibilities is overflowing.
So out of the precious little time marketers have to get all their tasks completed, where do they spend it? For more than half (55%) of marketers, it goes into working with tools across channels.
But much of the work that goes into cross-channel marketing execution can be easily automated, saving your team time and effort.
Marketing automation can free your team from having to do basic day-to-day marketing activities, giving them more time to focus on strategy, creative, and customer communications. It's critical for building relationships with customers and accelerating business results, which is why it's one of the key priorities top marketers are focused on to drive customer engagement in 2022.
Free the Creator Within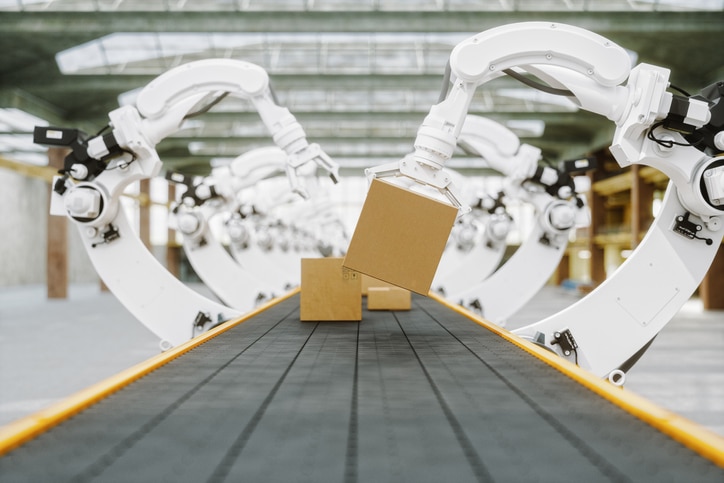 Your ability to be creative is your most important attribute as a marketer.
But if you're looking for a way to waste your creative gifts and energy, look no further than the grind of repetitive basic tasks for bringing campaigns to life. It's the least glamorous part of your job — the tedious setup required for building cross-channel journeys for your customer can be disheartening and exhausting.
The technology now exists to free you from spending time and effort on the mundane aspects of marketing.
While you're working on more value-adding content and campaigns, automations can work in the background to more effectively deliver 1:1 engagements to customers.
Examples of automation at work include:
Price Drop Automation
These include trigger-based communications so that the instant a product in your catalog is reduced in price, customers who have shown interest in the product (but have yet to purchase) will receive a personalized message.
Abandoned Cart Automation
These automations ensure customers automatically receive an incentive to return and finish stalled purchases. You can optimize the automation so the incentive value, creative, and timing are all specific to the individual.
Loyalty-Driven Automation
If you have a VIP program, you can set up automations to welcome your new members, let them know when they've reached a new tier, or when their points are about to expire.
Having automations in place allows your brand to continue delivering the highly personalized 1:1 engagements that customers expect, all while freeing up your team to enhance your marketing in other ways.
But marketing automations aren't just a time saver, they help to scale personalized marketing like nothing else ever could.
Scale Real-Time Personalization Quickly with Automation
According to Forrester, global marketing automation spending will reach $25 billion by 2023.
Marketing automation is essential for scaling real-time personalization across all channels.
We can all agree that creating a meaningful 1:1 experience for your customer is a complex task. Every aspect — from the content, channel, timing, and delivery — has to be precisely orchestrated.
Creating and sending content manually requires tremendous effort, especially if you're looking to scale. But when using automation, real-time personalization becomes highly efficient and streamlined.
Put it into Action
There are three tips our expert adoption specialists have identified to get more out of your automation. These are explained below:
A well-planned marketing calendar can help guide your automation strategy to maximize the reach and effectiveness of your content.
Instead of relying on batch-and-blast campaigns for the majority of your merchandising emails, consider building new content into your lifecycle and triggered automations.
Build transparency for your business with well-timed and relevant product alerts to keep customers updated on your stock levels, new products, back in stock items, and reduced pricing based on their past interests or browsing behavior.
Now more than ever, customers expect brands to communicate effectively about the status of the items they are interested in.
It's critical to understand what processes can be automated before deciding where automation would be most beneficial in your company.
It will come down to how much it will cost to automate the process, how much time and money it will save, and whether it will boost your company's overall productivity and efficiency.
With automation in place and data fully integrated into your customer engagement platform, you can set up 1:1 messaging across all your channels, have them triggered in real time based on customer behaviors, and execute sophisticated, personalized campaigns quickly. As a result, you'll never miss an opportunity to forge connections with customers or increase revenue for the business, and you'll free up your marketing team to be the more productive, more creative, and less stressed humans they aspire to be.
---