Adoption of marketing automation is the new connector that requires marketing teams to work more closely with their IT counterparts… or at least spurring more collaboration between the C-Suite and how new tech is implemented.
At least it should be.
When it comes to new technology implementation (whether minor, seemingly innocuous app downloads or large-scale platform adoption), it's critical that marketing leaders start to build bridges with their IT resources if they haven't yet.
Brent Turner, SVP of Solutions at Cramer (and one of our most recent podcast guests), talked about how the days where you had the marketing team on one side of the building and the technology team somewhere down the hall, cranking out code in isolation are gone for good.
Still, the undeniable siloing of your marketing organization away from the CTO's team raises several interesting questions:
How often does your marketing team collaborate with IT?
How closely do you work with your CTO? Do you remember the last time you collaborated together on a project?
Do you have a formal process for installing, downloading, implementing, and using new technology, however insignificant the application or installed software may seem?
If not, what steps can be taken to boost collaboration? Perhaps more important, what are the dangers of operating in a vacuum and continuing to add on to our tech stacks without conferring with IT and the CTO to leverage all those systems and software?
Why Marketing Leaders Need to Work More Closely with IT
As marketers, we need to face the music: we love to bring in new technologies. But too often, it ends up breaking things before making them better. Intuitively, we know this to be true. We aren't tech implementation specialists or integration managers. We aren't schooled in how to vet technology vendors or pick from a myriad of potential solutions.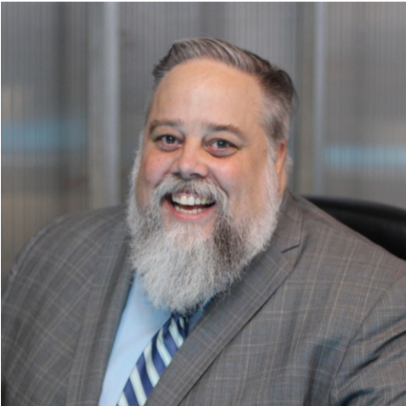 "Marketers are simply not educated in the complexities of infrastructure, scale, security, compliance, integration, and technology. Unfortunately, modern marketing has total reliance on technology, but marketers have little experience in actually adopting. Your CIO or CTO will help you overcome challenges with implementing technology that you never even imagined existed. This approach will enable you to focus on the opportunity to partner with IT and focus on whether or not it's the best solution and if it can be implemented successfully."
Douglas Karr • CEO, DK New Media and Founder, the MarTech Publication • @douglaskarr
"Marketers aren't educated in the complexities of #tech adoption, but modern #marketing relies on technology — lean on your CTO/CIO to help," says @douglaskarr   CLICK TO TWEET
Yet more and more CMOs today are making tech decisions. With the rise of cloud-based applications (like lead gen tools, marketing automation, and CRM solutions), so too has the CMO's involvement with the implementation of these tools grown.
Given the growing pool of risks associated with expanding Martech stacks, marketers shouldn't be expected to manage, oversee, or even do any installing of new software. When marketers start integrating, downloading, implementing, or using new tech without the help of IT, dangerous issues arise, including:
Potential risk your company could face if your data is breached or destroyed.
More time spent managing technology. This has shifted the role of many marketers from creator and strategist to tech integration manager and data facilitator.
Increased (and often unnecessary) cost of technology. While each piece may be affordable on its own, when the total running cost of a tech stack is calculated, it is often far more than marketing leaders would imagine.
Tempting as it may be, mar-tech adoption and implementation is best left to IT practitioners that understand the potential integration problems each additional piece carries.
#Martech adoption & implementation is best left to the IT pros that understand potential integration problems each piece carries CLICK TO TWEET
65% of IT professionals say Shadow IT compromises cloud security — so if we want our companies and brands to stay safe, we should start caring about what, how, and why we're using new tech.
Foster CMO-CTO Relationships … and Nix Tech Problems Before They Happen
Instead of using unsanctioned apps and systems here and there, work on nurturing good working relationships with your CTO and IT team. Map out a process that will help you determine which tech makes sense to adopt, how and when to implement it, and the best way to use it safely and securely — in tandem with the CTO organization.
Here's how to get started.
Step 1: Start with goals, move to strategies, then to tactics and tech
The first step to successful CMO-CTO collaboration begins before even talking to your CTO.
It's figuring out exactly what you want to achieve by using new technology. It's easy and tempting to let the technology dictate the goals, but that's a recipe for disaster.
---
Examples: start with strategy, not tech
When making decisions about new tech, how often have you heard one of the following (or something similar):
"Have you guys heard of 'Technology X'? Supposedly it lets you sync up WordPress with your calendar and Google Drive, so we can basically schedule posts to go live right from the platform…"

"I read about this awesome app called 'Technology Y' that sounds like it can essentially let us manage all of our team's marketing-related tasks and projects from one spot…."

"Apparently our competitor uses 'Technology Z' to do their e-com website which also does product recs and has built-in email collection features, too…"

"We should get a group chat going with App X – wouldn't that be a fun way to stay in touch…"
Try this on for size: ask not what the tech can do for you, ask what you need to accomplish, then seek a solution that can help you address that problem. This approach flips the above on its head, and also keeps you from "creating" problems that you might not actually have. So, you'd reverse those kinds of questions to instead say and ask:
My team is overloaded with doing duplicate work like scheduling content in multiple places. Is there a way to reduce redundancies? We need to find the most efficient way to load and schedule content so we can spend more time on actually writing it.
Our team is often confused on what's due and when. We don't have a productivity issue, we have a project management issue that we need to resolve. How can we effectively track all in-progress tasks and boost accountability and clarity?
We want to build better customer experiences for our audience and provide 1-to-1 content offers and messaging, like our competitors are doing. How can we start to collect more email addresses to build our database the way we want to and offer product recs that make sense for our contacts?
---
While it's your job to figure out what you need, it's IT's job to determine the best way to move forward with implementing and integrating tech solutions.
Looking at tech adoption through these lenses — by leaving tech adoption to the IT pros — we're suddenly back to being marketers, and we're isolating the issue or defining the goal based on strategy.
Then, it becomes easier to see clearly and move to the next step.
Step 2: Get to know your CTO and establish a good rapport
Depending on how well you actually know your CTO or CIO (whoever "owns" the IT function), you'll want to spend some time getting to know them. This is as easy as grabbing a bite to eat, scheduling recurring monthly coffee meetings, or however you choose. The point is to develop a good working relationship and general knowledge of how they work and what they care about.
With the problems your team is experiencing in mind, and with your eyes set on a vision forward, you can start to pick your CTO's brain and talk about the pain points you're having along with the goals you need to accomplish.
But before stating any official request, you've got to agree on a process.
Step 3: Determine a process for requesting new tech
It's time to create a software approval process. It should make sense for IT, be as swift as possible for your team, and as controlled as possible for IT and the security of the organization. Lean on your CTO/CIO to help define the best process (for vetting, deciding, and choosing tech). Whatever you decide, the process should stay as simple as possible and serve both of your needs.
With a process set, the questions that successful marketing teams are asking as we move further from many point tools and closer to single, unified solutions are:
How do we get the most tech (to automate marketing work) but with fewer acquired products?
What benefits will be gained by moving to a unified suite or platform rather than tools that handle singular tasks?
How can we find the best solution to help us solve our marketing goals, but which also jives with existing tech?
Step 4: Work with IT to select the right vendor and implement
Once you've agreed on a request process, this is the time to bring in your IT team to get their technical perspective on how well this new solution will jive with your existing systems, whether it's safe, and if it will actually make your marketing team more efficient.
After all, they are the experts on technology. IT should lead any digital transformation or implementation.
Organizations with IT at the forefront (not marketing) have a couple things in common. First, CTOs and CIOs leading digital change feel they are crucial to an organization's ability to remain agile and competitive. Secondly, CIOs of progressive organizations understand that build vs. buy no longer has the ROI it once did.
Transformative companies realize that the cost of capital investments, maintenance, repeated tech adoption, and ongoing internal education of team members is heavily outweighed by joining forces with the right solution or service (that's hyper-focused on that particular solution).
Marketing and IT must form a strategic alliance to find and implement the best solution to truly reach specific goals. So, once you've narrowed down your list of prospective partners, work with your CTO to champion an official platform or solution based on the process you've created. Work together with your CTO to find the best way forward, and humbly seek assistance with the mindset that while you understand how important technology is in today's world, you want to ensure you're fully collaborating to choose the best way forward.
As Douglas Karr eloquently put it, at the end of the day, "marketers must be able to define the value of an implementation, and IT must be able to define the compliance and risk associated."
In Closing
There's an ongoing problem in marketing… widespread, mass adoption of systems, point solutions, and productivity apps. Customers don't accept siloed experiences, and marketers today are struggling to build real relationships with consumers. It's virtually impossible to operate in today's marketing landscape without using some sort of technologies to help you do your job.
The trick to successfully choosing and using the right tech isn't to act on our hunches or to randomly start using several different tools to help with this or that. More often than not, the best way forward is to choose a single, unified marketing platform, and to work with your tech department to get it lined up, implemented, integrated, and running.
Tempting as it may be, don't lead tech change alone. As much as you may not want to face it, the key lies with IT. ◾
Handpicked Related Content: