The explosion of the Internet, dating back to the late 1990s, has fueled the online marketplace like never before. Today, roughly 750,000 e-commerce websites across the world are all vying for consumers' attention and loyalty.
For brands that want to create lasting and meaningful relationships with their niche audience within the consumer market, execution of B2C e-commerce strategies that create relevance, resonance, and reach depend directly on the B2C software being used to create complex, multifaceted customer experiences.
Related Content: What is B2C Marketing?
Definition: B2C e-commerce is the transaction of goods or services within the digital sphere, between an online business and an end consumer. B2C e-commerce offers benefits for both businesses — scale, simplicity, and ease — and for consumers — convenience, choice, and an array of customization possibilities — which has made the e-commerce industry one of the quickest growing areas within the modern economy.
The B2C e-commerce space is undergoing serious growth, too: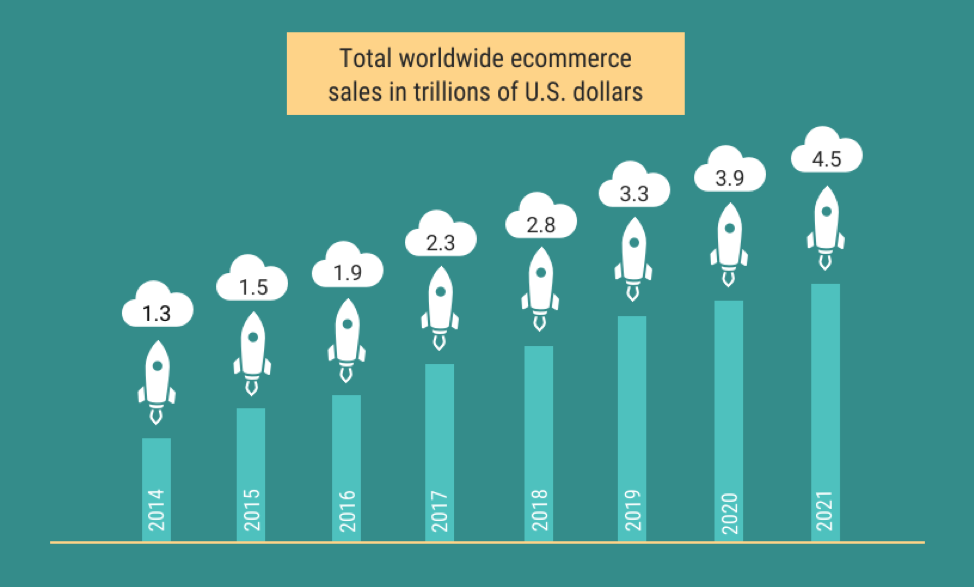 China ($672B) and the U.S. (340B) are #1 and #2, respectively, in terms of e-commerce market size, according to Business.com. As online shopping increases and competition rises along with it, having the right software can make the difference between those that sink and those that swim.
"Global e-commerce isn't a choice; it's a necessity. The future of your company's growth depends on it. Maybe even its survival." — Aaron Ohrendorf, Editor in Chief, Shopify Plus
Navigating the Crowded Waters of the B2C E-Commerce Landscape
Choosing the best software for your business can feel like a crapshoot. With literally thousands of vendors to choose from, the B2C software space is, without a doubt, completely and utterly saturated.
At first glance, it seems impossible to narrow down options and make the choice that's best for your business goals. However, as we'll explain, when you know exactly what it is that you want to accomplish, the list actually becomes quite small, quite rapidly.
The Paradox of Choice (It Manifests in the B2C Software Industry, Too!)
Every marketer is a consumer first. If it's safe to assume that if you're reading this you're both a consumer and a marketer, then you've experienced this dynamic from both sides of the proverbial coin.
Walking into your local Walmart or Meijer in search of basically any type of household or personal care good, for example, can often make one feel like a very tiny fish in a very populous pond of similar products.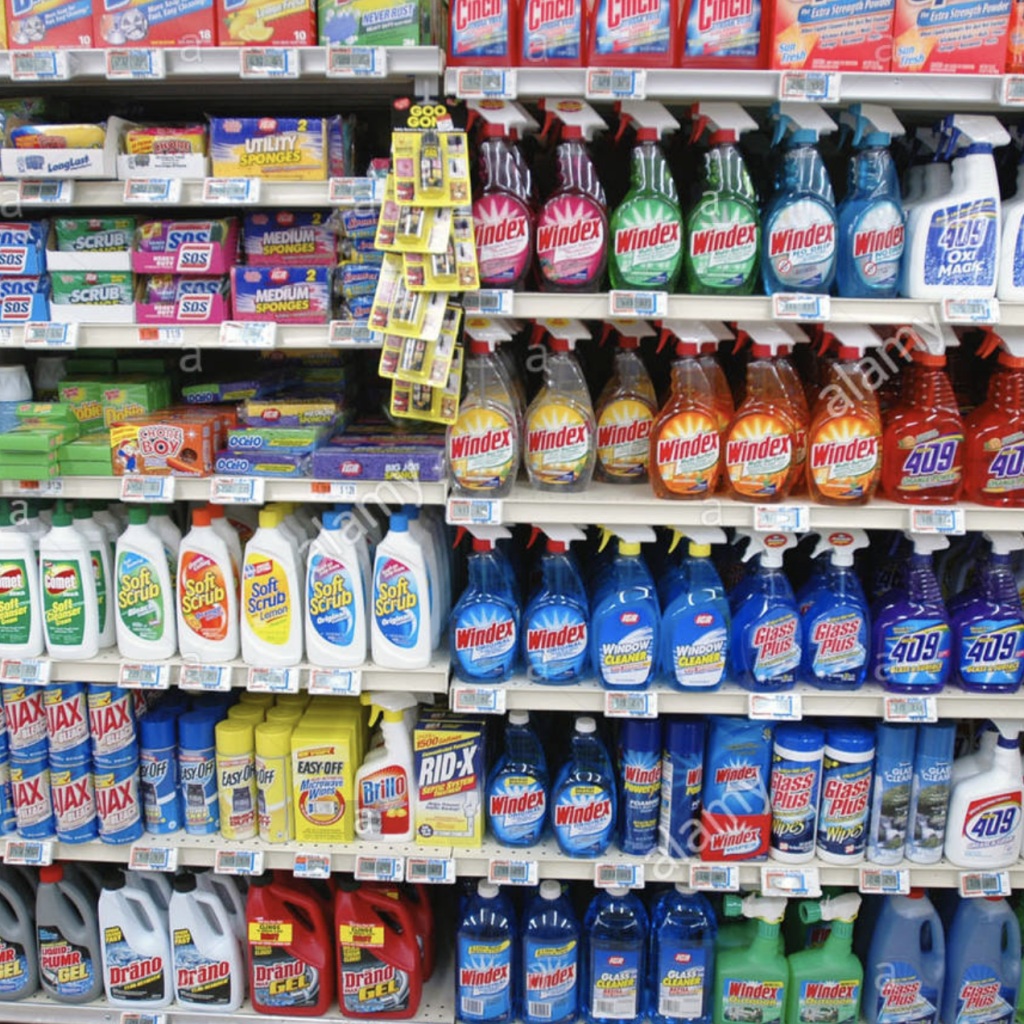 The congestion of the B2C software space — and the options available to B2C marketing teams — has been well-documented and quite similarly mimics a consumers' retail conundrum… to choose one from so many.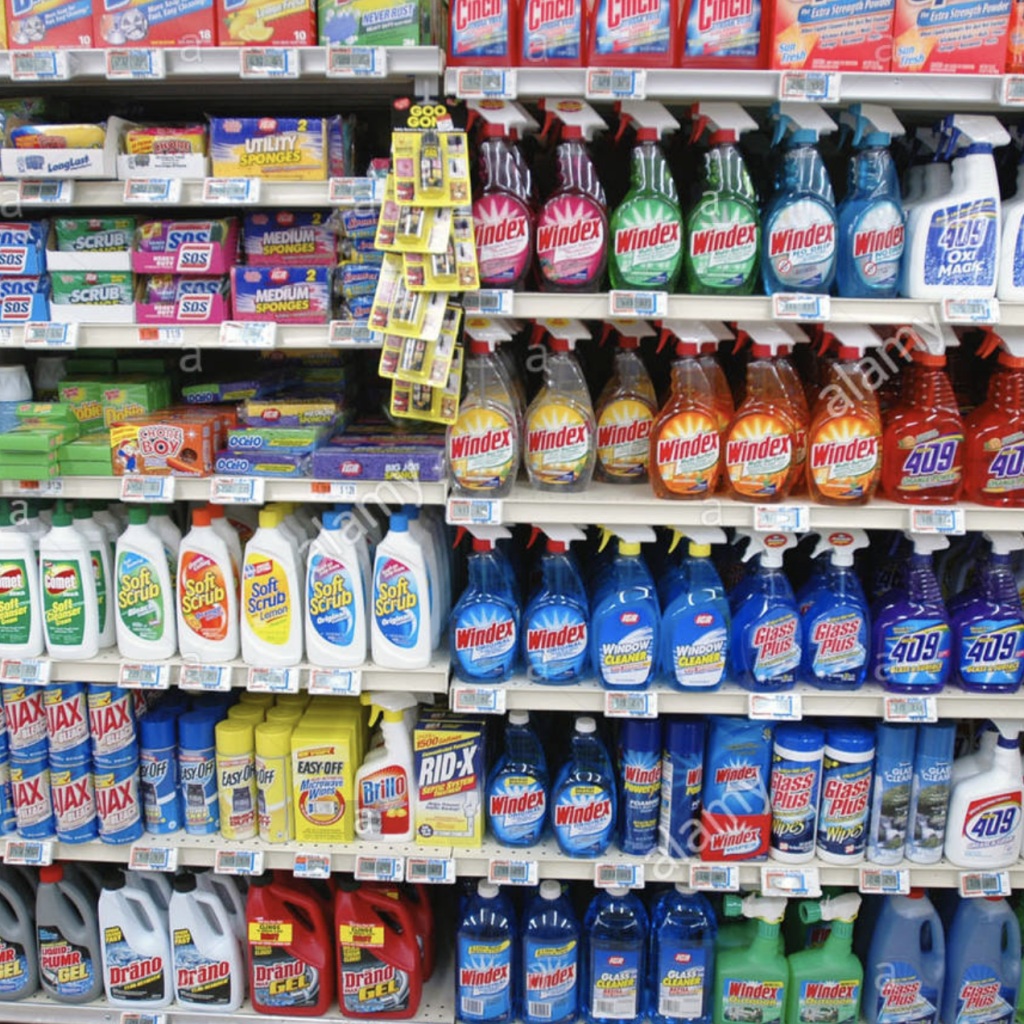 Of course, the landscape narrows slightly depending on whether a brand is B2B or B2C. B2B marketers, for example, are likely more focused on CRM, tech integrations, and lead generation. B2C software and the marketing organizations using it are more likely to focus on email and social marketing, loyalty and nurturing, new customer acquisition, retention, and personalization.
Thinning the Herd: What Do You Really Want to Accomplish?
B2C marketers, especially, are faced with an incredible plethora from which to choose. It's never been harder to choose the right B2C software for your e-commerce business; but on the flip side, it's never been easier to give your customers the personalized experience they deserve… if that's what you desire.
Zach McCoy, VP of Client Success at Emarsys, recommends considering time-to-value — and choosing a solution that makes it easy to get up and running quickly:
Certain attributes of B2C marketing strategies are fairly consistent across the board, so you will likely want software that not only enables each, but that can easily sync with each system. Common threads for most B2C e-commerce marketing teams include:
► Email Marketing. For most (not all) e-commerce teams, email sits at the core. Common email marketing campaigns that you'll likely want to have — and then build automations within — include:
Welcome Series. Introduce new contacts to your brand and encourage them to buy.
Browse and Cart Abandonment. Remind visitors to continue their journey and purchase.
Post-Purchase Programs. Offer cross-sell or recommended items that align with what was just purchased.
Win-back Programs. Target defecting or inactive customers to get them re-engaged.
Triggered emails. Special messages like birthdays, anniversaries, and more.
► Social Media Marketing. Social marketing means connecting with your known customers and new/anonymous audiences where they spend most of their time online. Re-targeting customers on social can include:
CRM Ads. Acquire and retain customers who have interacted with your content, who have not visited your website, or are otherwise unreachable.
Facebook Leads Ads. Collect conversions and drive revenue with relevant ads across Facebook.
► Mobile Marketing. Tie in your mobile app, in-app messaging, push notifications, and geolocation capabilities within your e-commerce strategy.
Mobile app. Don't use your app as a standalone channel; connect it within everything else you're doing so customer data can be tracked and used in other ways.
Mobile optimization. Mobile optimization goes beyond responsive web pages. It means doing the little things right to make the mobile experience as good as your website, store, and any other touchpoint.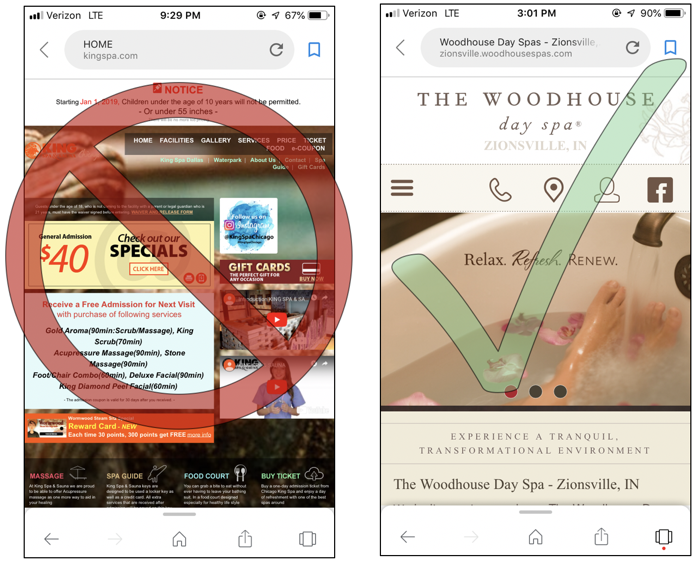 ► Website Marketing. Use your website as a strategic marketing channel to collect emails and drive revenue in new ways that go beyond your product pages.
Entrance and Exit Overlays. Give exiting web visitors one last chance to convert with an attractive discount, and greet newcomers with the same.
Embedded Widgets. Show personalized content and discounts most likely to resonate with individuals in widgets across web pages.
Personalized Product Recommendations. Differentiate recommendations based on who each person is and what they've bought before.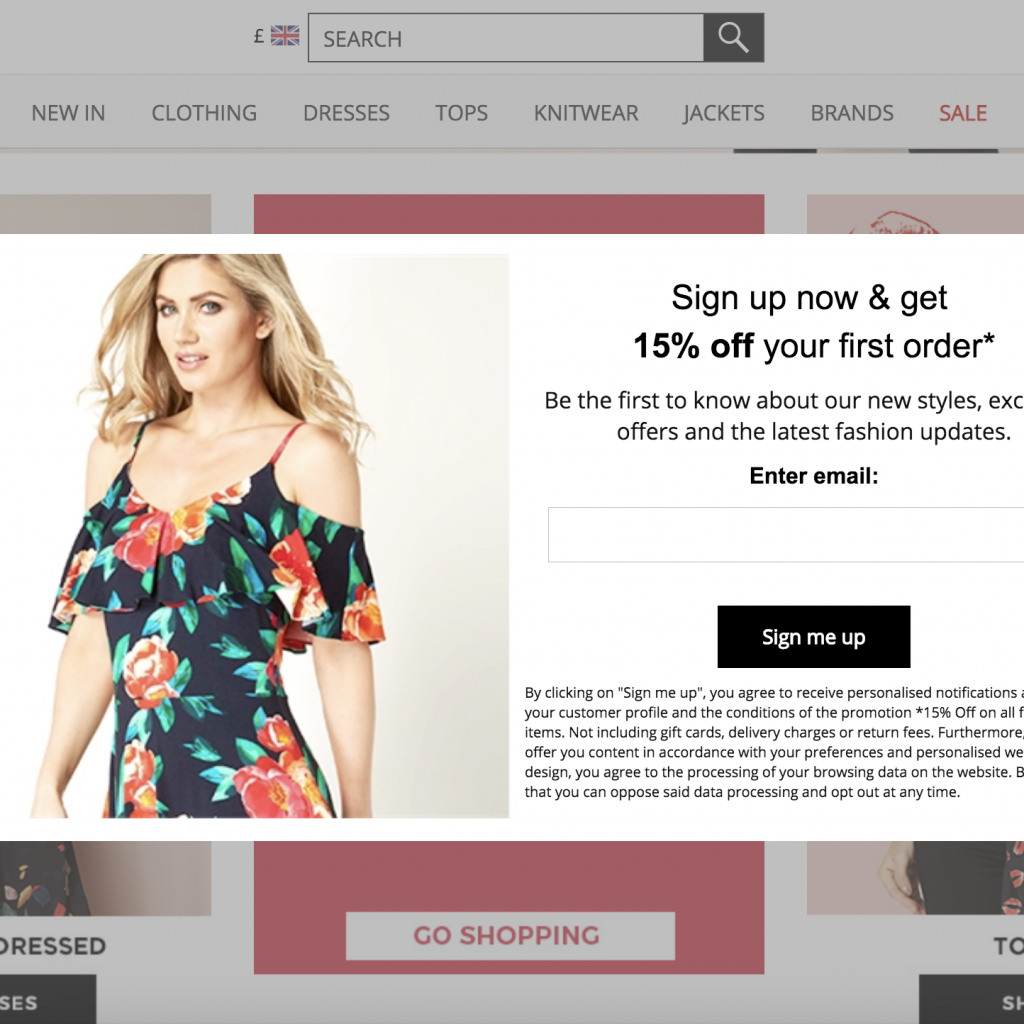 Once you know what kinds of campaigns you want to run and which channels your audience spends most time on, you can begin to extrapolate further to ask more pressing questions about data, new-age technologies (like AI and machine learning), and the mechanics of how personalization works. Daniel Eisenhut, VP of Support and Services, elaborates:
"The core of #datamanagement is making data avl. for #segmentation & using it for #personalization across channels," says @eisenhut_dan CLICK TO TWEET
The ultimate intent should be to tie it all back to your strategy, not the tech itself. So, with these common channels and programs in mind, what else should you consider?
How to Choose the Best B2C Software for Your E-Commerce Business
There are several key considerations, questions, and features to make sure you take into account when selecting B2C software, and which will help guide you toward the best option. Below, we highlight a few of the most important.
Articulate your strategy — what are you trying to achieve and what phase is your organization in?
When selecting the best B2C software, begin with the overarching customer experience and revenue growth objectives that you want to achieve. Then find a solution that can help bring those to fruition. This first step, as Jim Koepke, VP of Sales at Emarsys explains, includes articulating your strategy and remaining aware of your current phase:
"When selecting new #marketingsoftware, first articulate your strategy, then find #tech that understands your specific challenges," says @JimKoepke        CLICK TO TWEET
Which channels are customers using to interact with my company when online?
Today's B2C e-commerce teams must deliver communications via the channel that customers want to engage through, with the right messages in each channel. Since most of today's consumers are extremely digital-savvy, marketing platforms must enable you to deliver content across a wide range of channels and devices.
Ask yourself, can you communicate with consumers through these channels? More importantly, can it be done with a single piece of B2C software? Ideally, you'll want to centralize all of your work within as few tools as possible to still meet your goals.
How will this new B2C marketing software handle the types of data and information we want to access?
For any B2C marketing organization, data is the most valuable asset in your arsenal. When it comes to researching and identifying new solutions, don't shy away from asking explicit questions about how your customer/historical/transactional data will be collected, aggregated, and analyzed from an end-user perspective.
You know your data better than anyone. How will that data be gathered from a slew of sources and housed in a new platform? How will practitioners access and utilize this data? And how can your team gain access to specific metrics from this aggregated information? These are all good questions to consider, as Sean Brady, President of Emarsys' Americas operation, describes:
"When selecting new #ecommerce software, ask whether you can capture cross-channel #data, centralize it in a #unifiedprofile, & leverage it for a personalized #CX ," says @seanbrady36 CLICK TO TWEET
If a specific feature, data point, or integration is extremely important to your team, don't hesitate to devote a whole question to it within an RFP — this is the time to narrow top-tier contenders from the mass of options.
Does my B2C marketing platform consolidate customer data from a range of channels and analyze that data to self-learn?
With all the new channels and devices available to today's consumers, most e-commerce teams need a way to wade through the noise and automate communications. Self-learning technology is the answer. It's also where data comes in.
B2C software should be able to compile and analyze large amounts of consumer data from multiple channels, creating a 360-degree picture of customers on an individual level. Only the most advanced B2C software can truly (many claim to be able to; few actually can) turn that data into insights, "self-learn," and make decisions about the next-best option.
What insights will my B2C software provide me about buyer behavior and lifecycle stages?
Here is where the right technology can give your team a leg up over the competition. B2C marketing software that unveils previously unknown consumer insights allows you to predict behavior among your database, trends and propensities on an individual level, and even industry tendencies. The key is asking the right questions and fine-tuning the parameters of how your software works — essentially programming tactics to work in correspondence with your goals — which very few B2C software systems can do.
Does my B2C marketing platform go beyond simply providing data and actually allow me to interpret it and easily take action?
While many e-commerce solutions might offer storage capabilities and access to impressive data sets, what good are the numbers without a plan of action? Comprehensive B2C marketing platforms should allow you to understand your customer data and help you make data-driven decisions about how to optimize current campaigns and adjust your strategy.
Can this marketing platform actually make my job easier while making my customers' lives better?
This simple question is one of the most critical to consider when looking at B2C marketing technology. Given all the energy and resources required to optimize, orchestrate, on-board, orient, and operate often complicated technology — not to mention the monetary investment — perhaps the most important benefit of any B2C software is that it must make your team's lives easier.
Whether this means enabling greater efficiency, freeing up precious resources, or allowing more time for more creativity, any e-commerce platform worth its money should go beyond just making your customers' lives better; it should also make your job in creating that CX easier.
Does this marketing platform address the goals and objectives we are trying to accomplish?
The lengthy list of B2C software options starts to diminish quickly when you separate those that enable only a tactical approach vs. those that actually connect high-level goals to objectives and then to tactics or programs that will work to achieve those initial, overarching desires.
If you know your key goals and objectives (metrics, KPIs, etc.), then it should be relatively easy to ensure your B2C software is able to align them with the campaigns you're actually running. If an overarching goal is to increase customer retention by X amount within the next year, then you need to be able to execute toward that objective with goals and matching tactics that will help you achieve it. If this is the type of planning and granularity you require, there's not many platforms that can accommodate this kind of approach.
If we do decide to invest in this B2C platform, will it accommodate for future developments and growth and make it easy to add new channels in the future?
The last thing you want to do is invest in B2C software that'll be technologically obsolescent within a few years. Martech development within the e-commerce industry is rapid changing (we devote 25% of every dollar toward R&D), so you need a system that will support anything you'll need to incorporate in the future.
Growth of artificial intelligence and machine learning, for instance, is enabling more in-depth personalization capabilities than ever before. If you want to personalize every message to every customer with content intelligently devised for who they are based on their history, there's only a handful of options that will offer the scale and sophistication to do that across your database — now and in the future.
Final Thoughts
If your B2C e-commerce team is looking for the best software to match your specific needs, start with a broad set of options, and then narrow them down based on specifics about what you need, including:
Data storage and accessibility. Will you be able to draw actionable insights from your most prized possession, your hard-earned customer data?
Linking objectives to strategies to tactics. Can you create an approach that will help you drive large-scale change in accordance with organizational priorities?
Features and functionality. Will the platform enable execution of specific tactics that will help you meet your goals?
Smart segmentation and personalization. Will you have the ability to predict what customers want and offer relevant content to them at scale?
Digital transformational tools. If scaling 1-to-1 content dissemination is important, can you use built-in AI or machine learning technology to make it happen? How will the software account for future advancements?
At the end of the day, it's less about the software itself, and more about what you can do with it. It's less about the vendor — though making the best choice for you is important — and more about how you align your business goals with how the B2C software can help you achieve them.
Handpicked Related Content: